If you purchase through links on this site, I may earn a commission at no extra cost to you. As an Amazon Associate I earn from qualifying purchases.
Now that travel finally seems to be happening again, many of us are getting serious about planning and booking a trip. To get started, I've created this guide to the best places to visit in Europe.
These are cool and interesting destinations covering a diverse range of cities, small towns and places to get out in nature.
For me, travel research mostly means reading travel books and watching documentaries. Even European movies can open your eyes to new destinations.
Then there is social media and travel blogs. I don't use social media much these days, but of course, I recommend travel blogs for finding new places to visit.
As I come across destinations, sites, museums, restaurants or other places I'd like to visit one day, I save them in Google Maps and add them to a Notion database.
This is a great way to keep track of destinations and interesting attractions.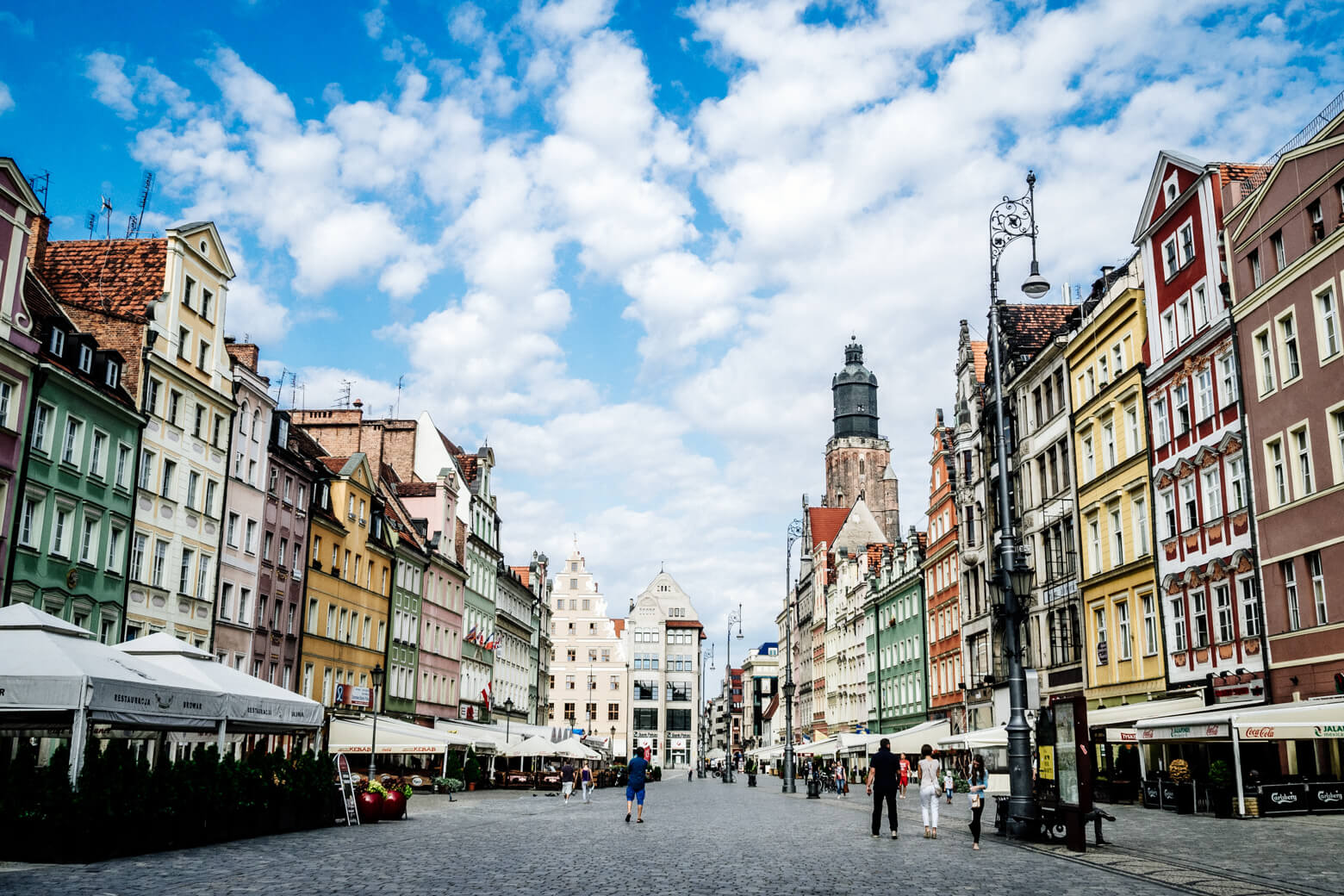 Best Places to Visit in Europe
In this guide, I've set up categories to help find what I think are the 50 best places to travel to in 2023.
So if you're looking for the cheapest countries, big cities, or small towns or if you're looking to travel during a certain month of the year, you can find ideas.
To make things easier, I've linked to each of the categories below so you can jump to the area that interests you the most.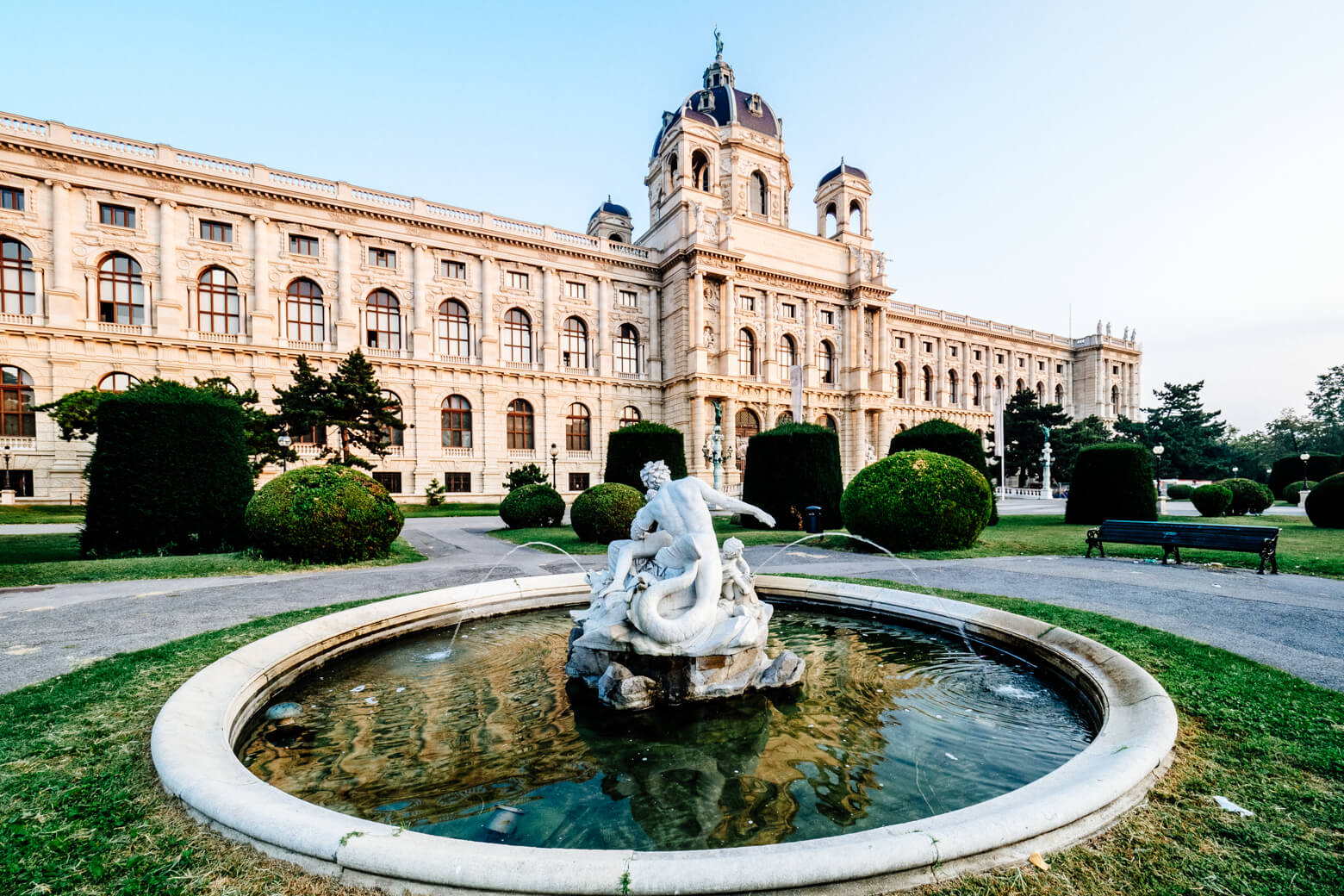 Best Capital Cities
Paris, France – Visit incredible museums like the Louvre and Musee d'Orsay, stunning parks and gardens like the Luxembourg Gardens and countless historic sites. Start your mornings with a pain au chocolat and espresso, and finish your day with an aperitif and classic French dinner. While you're there, consider taking a day trip from Paris.
Rome, Italy – Explore the ancient history on show in Rome's open-air museums. Eat some of the best Italian food in the country, and walk for hours, exploring the narrow city streets and expansive squares.
Budapest, Hungary – Both sides of the Danube have cool and fun places to visit. From the medieval streets of Buda to the wide tree-lined boulevards of Pest. Enjoy inexpensive but delicious food and stay out late at a ruin bar. Read: What to do in Budapest in 2023.
Prague, Czechia – Central Europe's most beautiful city, Prague has a massive castle complex, the impressive Charles Bridge and a diverse mix of interesting architecture and history. Enjoy a Czech brunch at one of the best cafes in Prague.
London, England – Never boring, always changing, there's something for everyone in London.
Berlin, Germany – Germany's capital remains Europe's coolest destination with hipster neighbourhoods, alternative theatre and a great music scene. Berlin's Kreuzberg neighbourhood is one of the most interesting in Berlin.
Amsterdam, Netherlands – With peaceful canals, cool coffee shops and some of Europe's best museums, Amsterdam is always fun. Make sure to rent a bike, as this is the best way to explore the city. If you're visiting in spring, take the time to visit the Keukenhof tulip gardens.
Lisbon, Portugal – One of Europe's more affordable capitals, Lisbon's eclectic neighbourhoods are best explored by tram unless you can climb the hilly streets. Read up on what to eat in Lisbon when you're there.
Copenhagen, Denmark – Famous for design and cool stores, save up for a trip to the lovely Danish capital. Read why I think Copenhagen is one of the best cities to live in Europe.
Vienna, Austria – The most livable city in the world is also a brilliant destination for a city break. Great museums, delicious food, grand architecture and walkable neighbourhoods. Start exploring in Neubau, Vienna's hipster neighbourhood.
Must-See Destinations
Ljubljana, Slovenia – Europe's most sustainable city is great for cycling around the streets and in nature. Here's the best way to explore Ljubljana by bike.
Tallinn, Estonia – A stunning medieval city with a modern cafe scene and interesting museums like Patarei Prison. Tallinn is more than a city break destination, there's a lot to see and do.
Strasbourg, France – Pretty half-timbered houses line Strasbourg's canal district and historic squares.
Wroclaw, Poland – Maybe it's just me, but I absolutely adore Wroclaw's main square and historic Cathedral Island. It might be off the beaten path for most, but you won't regret visiting.
Porto, Portugal – You'll find so many unique stores and cool bars as you walk around the crumbling streets and tiled facades in Porto's old town.
Dresden, Germany – The stunning old town may have been rebuilt post-war, but it still has the most beautiful skyline in Germany. Find out where to stay in Dresden.
Stockholm, Sweden – Explore nature within the city in Stockholm's parks and islands or head to Fotografiska for the latest photography exhibitions. Stockholm is an incredible place to visit in the summer.
Minsk, Belarus – A unique city for visitors who are new to Eastern Europe, but I'd skip visiting Minsk in the current geopolitical climate.
Ghent, Belgium – Foodie heaven, pretty canals and a wonderfully walkable city.
Sarajevo, Bosnia & Herzegovina – Well worth visiting to experience the mix of cultures that makes Sarajevo one of the Balkans most interesting cities.
Hugely Popular Destinations
Venice, Italy – Overtourism is an issue in Venice, but it's worth visiting once in your life if you can. I suggest visiting in the off season to lessen your impact on the local community and environment.
Dubrovnik, Croatia – Always busy, always beautiful. Stay outside of the city walls to avoid the crowds. Here are 29 photos to tempt you to visit Dubrovnik.
Barcelona, Spain – Great for nightlife, shopping, eating or for a beachside break.
Florence, Italy – Take some time to visit the city's world-renowned museums. The entire city is like one huge open-air museum.
Hallstatt, Austria – Europe's most famous village. Stay overnight to avoid the day trip crowds.
Mont St Michel, France – A unique town with crazy tides that come in and out as you watch.
Cesky Krumlov, Czechia – This hugely popular day trip from Prague is best visited overnight. This way you can explore the historic centre in the relative calmness of the evening or early morning.
Colmar, France – A prettier, smaller version of Strasbourg in France's Alsace region. Here are a few snapshots of Colmar to get you interested.
Bruges, Belgium – More popular than nearby Ghent, but both are equally fantastic foodie destinations.
Salzburg, Austria – It's all about the music, concerts and the incredible hilltop castle. Read this full list of things to do in Salzburg.
Beautiful Small Towns & Villages
Alberobello, Italy – There is nowhere more unusual and unique than Alberobello's trulli houses.
Rovinj, Croatia – A tranquil seaside escape in northern Croatia.
Bacharach, Germany – Germany's most famous village on the Rhine, known for its food, wine and half-timbered houses.
Sighisoara, Romania – A fascinating destination in Transylvania, former home of Vlad the Impaler. Explore the entire region by following this Romania road trip that I took a few years ago. It's such an underrated part of the world.
Berat, Albania – The city of a thousand windows. A unique UNESCO city located just south of Tirana.
Annecy, France – Exceptional food, whether it be at bakeries, patisseries, cafes, restaurants and everywhere else.
Mostar, Bosnia & Herzegovina – A fascinating mix of history, culture and nature.
Assisi, Italy – Home to historic hilltop towns, delicious food and truffle hunting.
Budva, Montenegro – Head to the coast for dining and nightlife.
Carcassonne, France – The most famous medieval walled city in Europe. Truly astonishing.
Best Parks, Gardens or Natural Landscapes
Plitvice Lakes, Croatia – What an incredible place. Spend the day surrounded by lakes and waterfalls at Plitvice. Read my guide to Plitvice Lakes.
Butrint National Park, Albania – An absolutely magnificent part of the natural world. Untouched beauty.
Geiranger Fjord, Norway – Geiranger is breathtaking. Start your visit at the cute city of Alesund with it's unique Art Nouveau architecture and stunning sea views.
Jardin du Luxembourg, France – My all-time favourite park in Paris and I'm likely not alone in feeling that way.
Kotor Bay, Montenegro – The most beautiful view in the Balkans. Absolutely incredible scenery. Start with this one day itinerary.
Lake Bled, Slovenia – The most famous destination in Slovenia for its beautiful lake and clifftop castle, surrounded by the Julien Alps. Everything you need to know about Bled.
Civita de Bagnoregio, Italy – An unexpected natural landscape that you won't find anywhere else in the world. The best way to visit is on a Tuscany road trip.
Lake Geneva, Switzerland – All of Switzerland's lakes are incredible. You can't go wrong with whichever you choose. Lake Geneva and Zurich are both beautiful.
Garden and Chateau de Versailles, France – While most people visit Versailles for the castle, leave time to visit the expansive gardens and forests.
Triglav National Park, Slovenia – The home of glacial lakes, gorges, caves and emerald green rivers.
Bonus mention: Iceland. I haven't visited, but I have no doubt it belongs on any top European travel list.
Cheapest Countries in Europe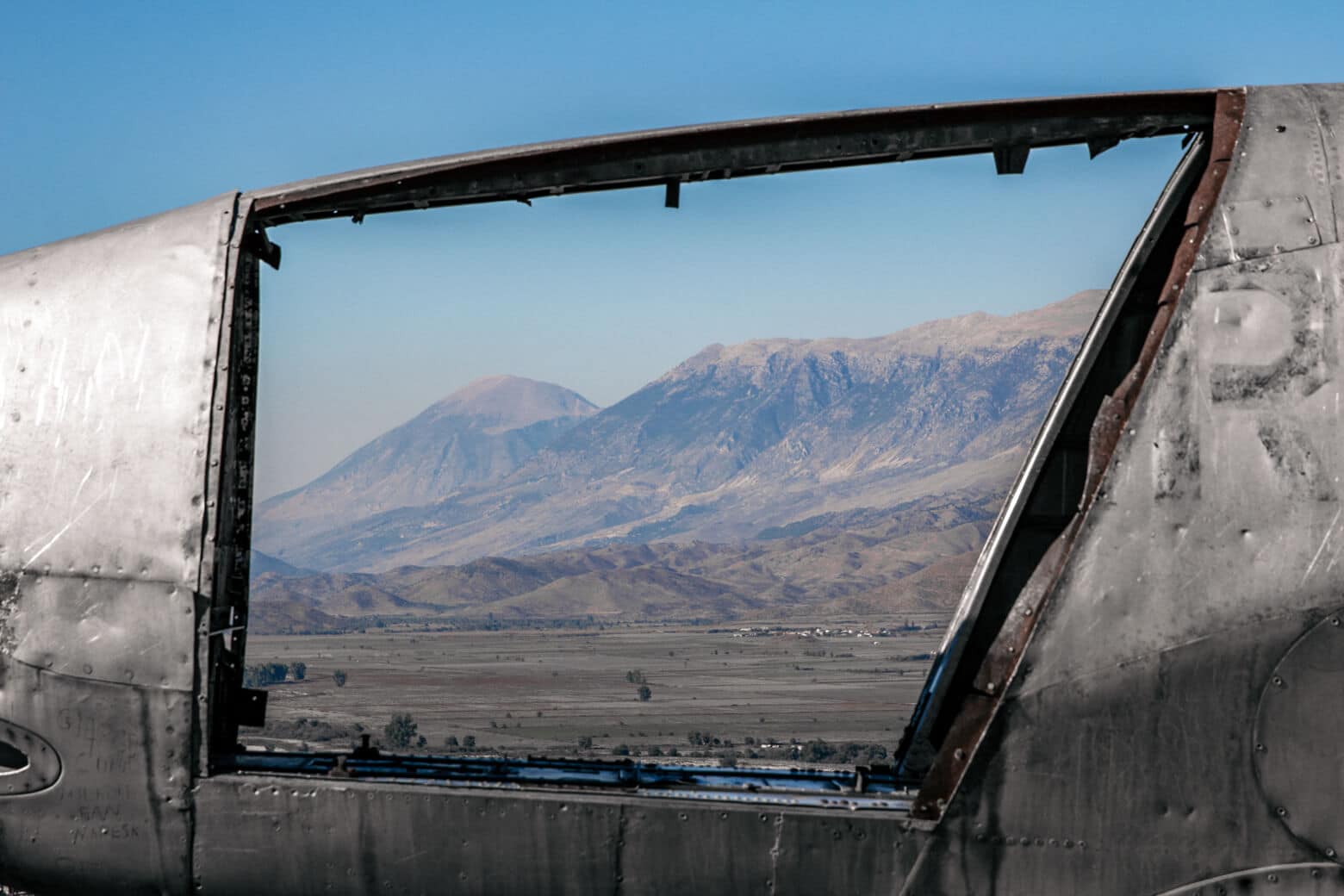 If you're travelling on a budget, things typically get cheaper the further east you go. This can allow you to save money or extend your stay.
These destinations also might be a consideration if you work online, have the time to travel slowly or prefer a more immersive experience.
Europe by the Season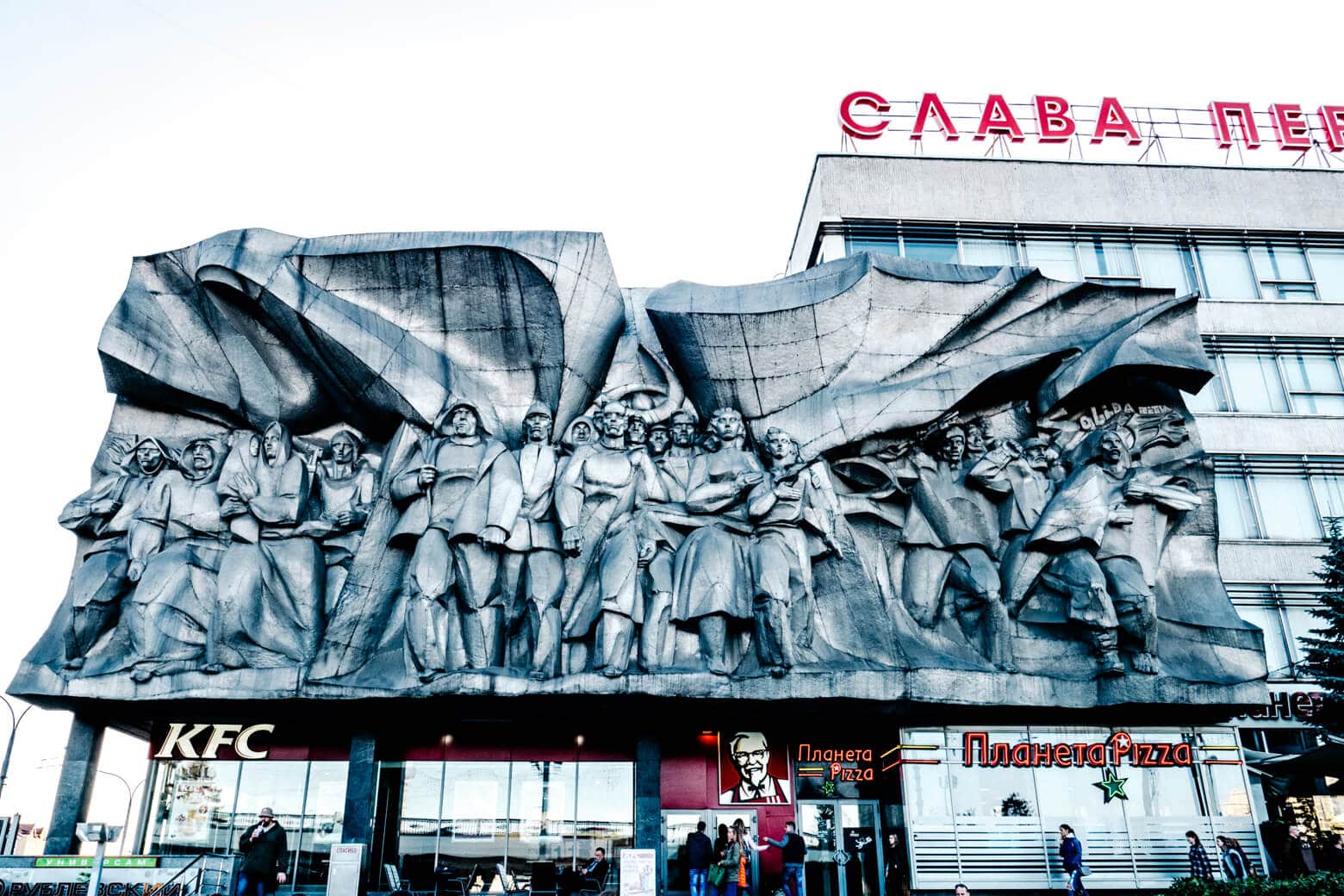 Winter in Europe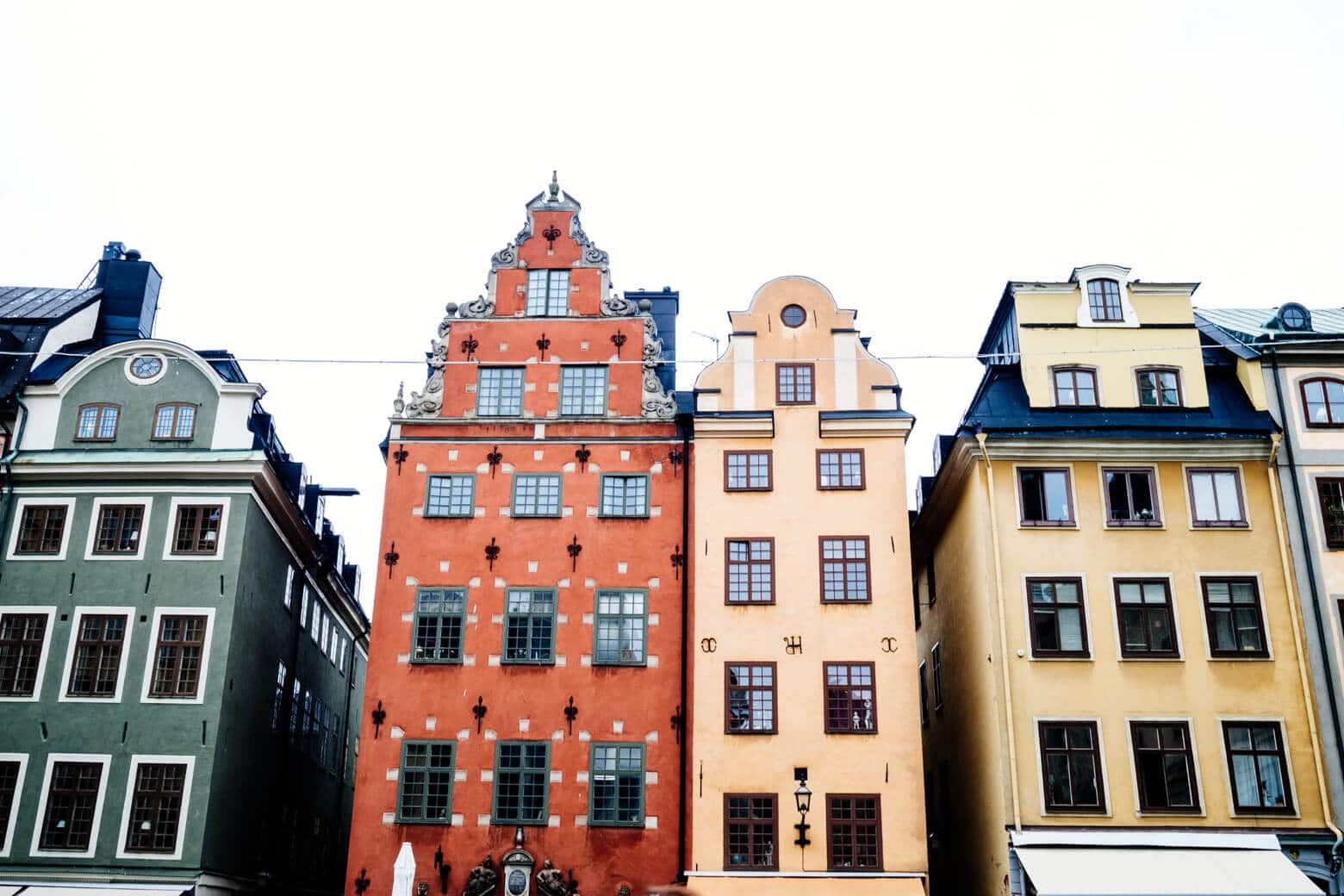 I seem to have a number of posts of winter destinations, but not so much for other seasons. It might have something to do with my loving to travel in winter, away from the summer crowds.
Summer in Europe
Europe by the Month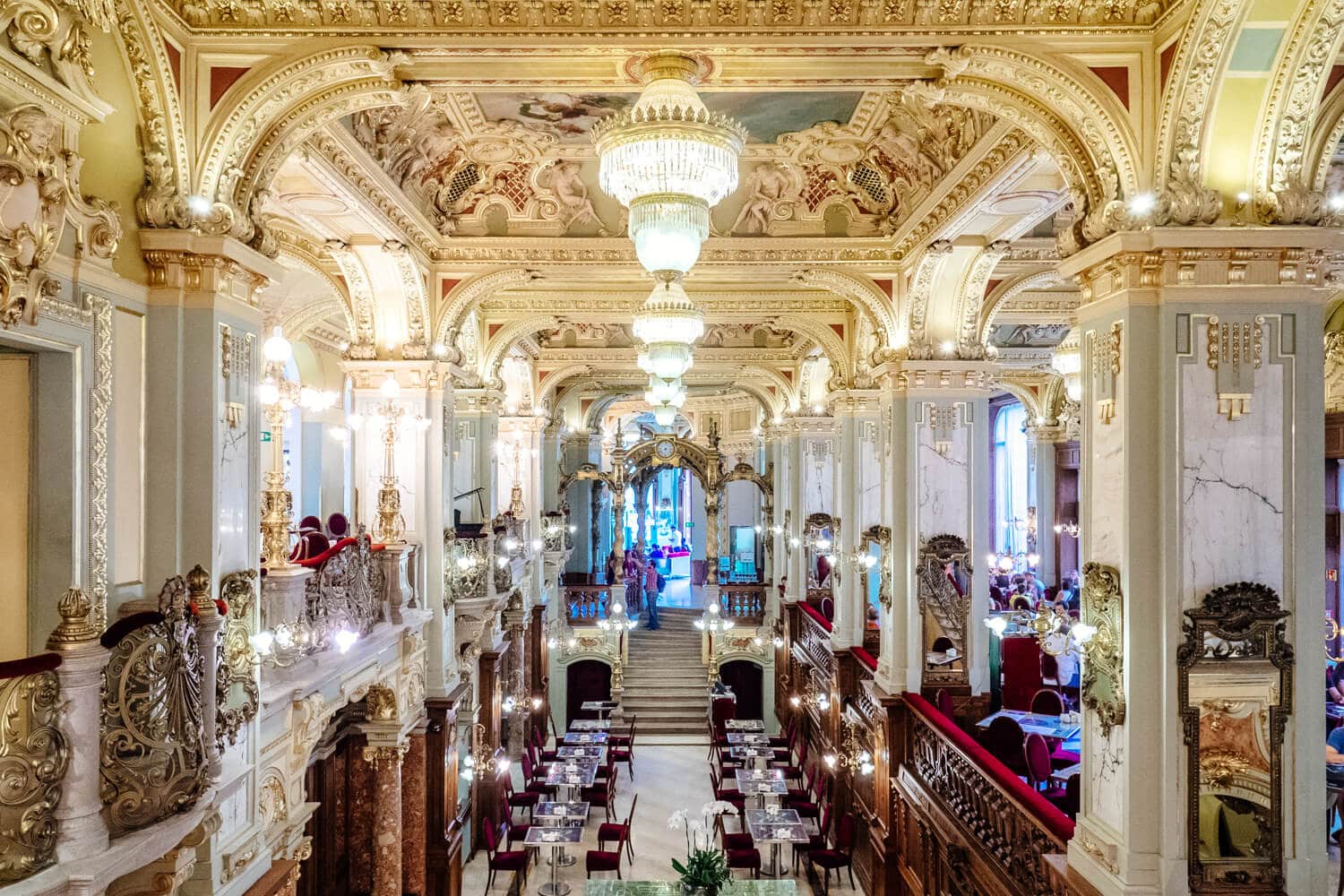 In the following posts, I list recommendations for the best places to visit depending on the month. I realise now I've missed a number of months in this series. Something to work on this year.
Road Trips and Itineraries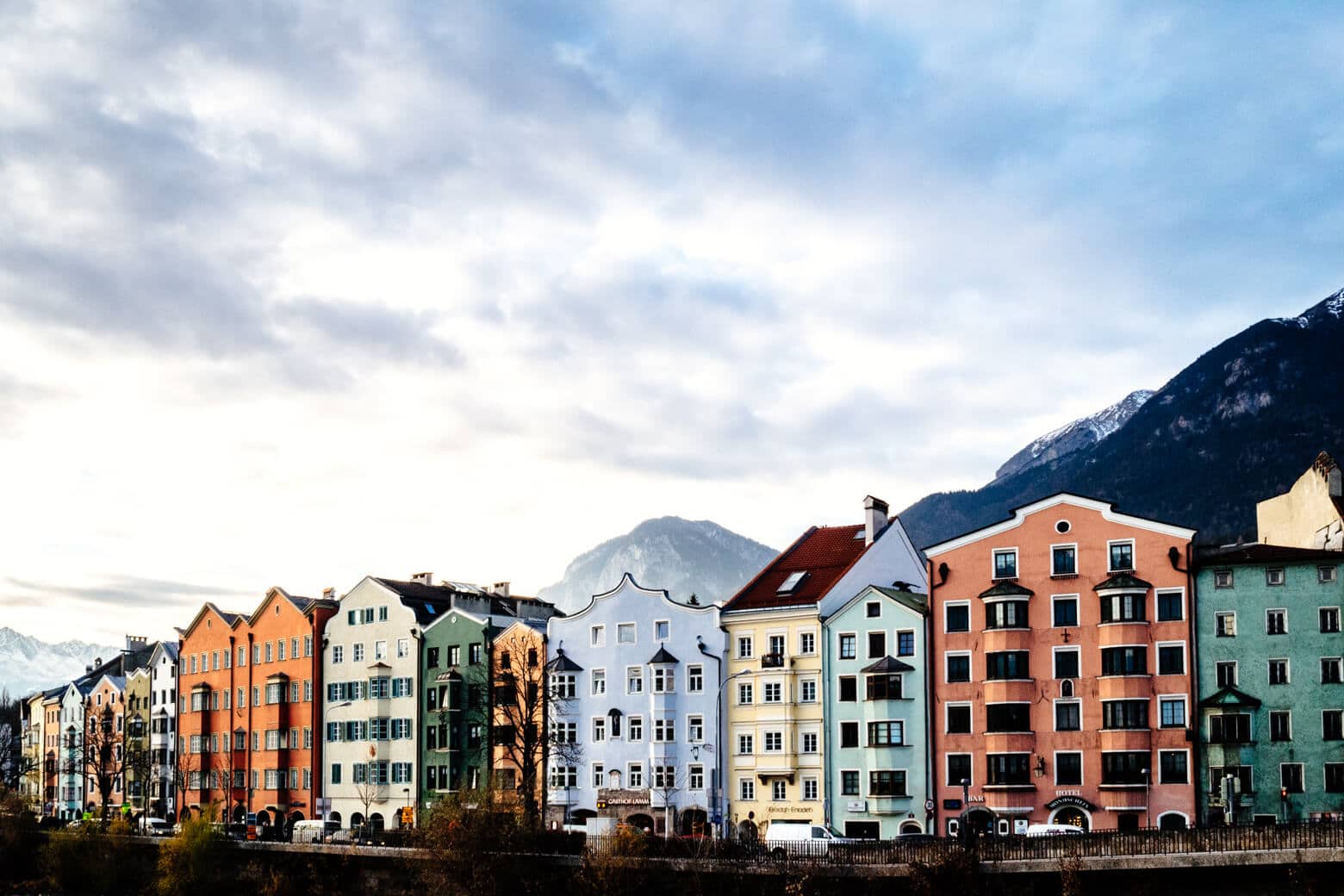 I love taking road trips and sharing my favourite itineraries. Start here to discover some of Europe's best road trips.
The following 21-day itinerary was a fast travelling rail journey around Europe. It wasn't my usual travel style, but it ending up being one of the most fun trips I've ever had. It's easy to cover a lot of ground with a European rail pass.
You might like to replicate this experience, especially if you don't know where to go in Europe and you want to visit several countries.
Final Thoughts
If you still can find what you're looking for, pick up one of these books listed in my guide to the best travel books. A good story is sure to inspire.
My final recommendation is only necessary once your travel plans are in place. Visit your chosen destination in style with the best luggage for European travel in 2023.
I've written about most of the places shared here. Have a browse of the linked posts to get some inspiration and read the full guides if you find somewhere of interest.