If you purchase through links on this site, I may earn a commission at no extra cost to you. As an Amazon Associate I earn from qualifying purchases.
As the temperatures drop and the days get shorter, it's natural to feel like hibernating and staying indoors. However, plenty of destinations in Europe are worth exploring, even in the depths of winter.
In this article, I'll take a look at where to go in Europe in January and what I think are the best cities for a winter weekend break.
Where To Go in Europe in January
Whether you're looking to explore the charming streets of Porto, soak up the lively atmosphere of London, or discover one of the other destinations on this list, there's something for everyone on a city break in January.
1. Porto, Portugal
If you're in search of a winter escape that's not too cold, look no further than Portugal. Despite the chilly weather that grips much of Central Europe in January, Porto – a picturesque coastal city in Portugal – is blessed with mild temperatures of around 17 degrees.
Porto may not be the most polished or pristine city in Europe, but its rustic charm and unique character more than make up for it. The city has a certain grittiness and roughness around the edges that don't detract from its beauty.
As you wander through Porto's cobbled streets and alleyways, you'll encounter an array of historic buildings, both renovated and crumbling, but also political street art and bustling markets – all of which contribute to the city's distinct, bohemian vibe.
Despite its rough-around-the-edges appearance, Porto is a city with a rich history and cultural heritage. You can explore the historic Ribeira district, a UNESCO World Heritage site home to many charming cafes, restaurants, and shops.
The city's many museums and galleries are also well worth a visit, offering a glimpse into Porto's fascinating past and vibrant contemporary art scene.
2. Barcelona, Spain
If you're looking for a vibrant and lively city break destination in January, Barcelona in Spain should be high on your list.
Barcelona has a lot to offer visitors, whether you're interested in art, history, or simply soaking up the atmosphere.
As you stroll along the tree-lined streets, you'll be greeted by the sight of Gaudi's stunning architecture and the sounds of street performers and lively conversations.
The city is home to an impressive array of museums and galleries, including the Picasso Museum and the Joan Miro Foundation, which are well worth visiting.
Alternatively, you could simply take a leisurely stroll through the Gothic Quarter or wander through the colourful Boqueria market, sampling delicious local delicacies along the way.
One of the best things about Barcelona is its fantastic climate, even in January. While it may not be beach weather, temperatures are still mild enough to enjoy outdoor activities such as hiking, cycling, or simply taking a stroll along the beachfront promenade.
At night, Barcelona truly comes alive with a buzzing nightlife scene. Whether you want to sip cocktails in a chic rooftop bar or simply relax with a glass of wine in a cava bar, there's something for everyone in this vibrant city.
In recent years, Barcelona has made some impressive strides towards becoming a greener and more sustainable city.
One of the most exciting initiatives has been the introduction of Superblocks – groups of city blocks that are closed to through traffic.
These areas are transformed into pedestrian-friendly zones with more green spaces, bike lanes, and play areas for children. This isn't only great for residents but for visitors who can safely traverse the city with less noise and less pollution.
3. Montpellier, France
When I first visited Montpellier, I had assumed that it was yet another Roman city, as is often the case in southern France. However, I was pleasantly surprised to discover that Montpellier is actually a predominantly medieval city.
One of the most impressive landmarks in Montpellier is the Place de la Comedie, the city's main square. With its stunning architecture, bustling cafes, and lively street performers, this square is a hub of activity and a great place to soak up the atmosphere of the city.
Montpellier is also home to an array of stunning mansions that date back to the reign of Louis XIV. These impressive structures, such as the Hotel de Varennes and the Hotel de Lunas, are testaments to the city's rich history and architectural heritage. It's well worth tracking them down as you explore the city.
In addition to its medieval and Louis XIV-era architecture, Montpellier is also home to some more contemporary landmarks thanks to the work of renowned Spanish architect Ricardo Bofill.
Bofill was responsible for designing the Antigone district, a neighbourhood that is characterised by its bold, modernist architecture and geometric shapes.
Bofill's designs were inspired by the utopian visions of architects such as Le Corbusier, resulting in a futuristic and otherworldly neighbourhood.
Little known fact: I used to live in Montpellier. One of the reasons I chose it as a place to live is that it's the sunniest destination in France. Even in winter, you'll often get clear blue skies and low humidity.
I lived not far from the Antigone neighbourhood and loved walking by each day. Be sure to add it to your itinerary.
4. Vienna, Austria
If you're planning on visiting Vienna in January, be prepared for chilly temperatures and possibly some snow.
However, the city is still bustling with activity during the winter months, with plenty of museums, cafes, and cozy restaurants to explore.
Vienna is home to a wealth of stunning architecture, from Baroque palaces to modernist landmarks. The Belvedere Palace is a must-see, with its ornate gardens and impressive collection of Austrian art, while the Secession Building, with its distinctive gold dome, is a symbol of Vienna's avant-garde art scene.
Don't forget to check out Hofburg Palace and St. Stephen's Cathedral. Both are ideal for visiting on cold January days.
5. Budapest, Hungary
The cold weather in Budapest also means you'll have a chance to enjoy the city's many thermal baths and spas, like the famous Széchenyi Baths.
Aside from Széchenyi Baths, Budapest has several other famous thermal baths worth visiting.
One of them is Gellért Baths, which is located in a stunning Art Nouveau building and features indoor and outdoor pools, saunas, steam rooms, and massage services. This is located on the Buda side of the city.
You can also take a romantic stroll along the Danube River, which offers beautiful views of the city's stunning architecture, including the Hungarian Parliament Building and Buda Castle.
Depending on when you visit, you might get to experience the magical winter wonderland that is Vörösmarty Square, with its festive Christmas market that typically runs through early January.
6. Prague, Czechia
Prague is known for its beautiful architecture, with plenty of Gothic and Baroque buildings to admire, like the iconic Charles Bridge and Prague Castle.
In January, you'll be looking for indoor activities when you can't be out exploring.
Take this time to seek out the city's vibrant art scene, with many galleries and museums showcasing works by local artists.
And don't forget to indulge in some delicious Czech cuisine, like goulash and dumplings, and sample some of the famous Czech beer. But there are plenty of contemporary places to eat out too, including Prague's best cafes.
7. London, England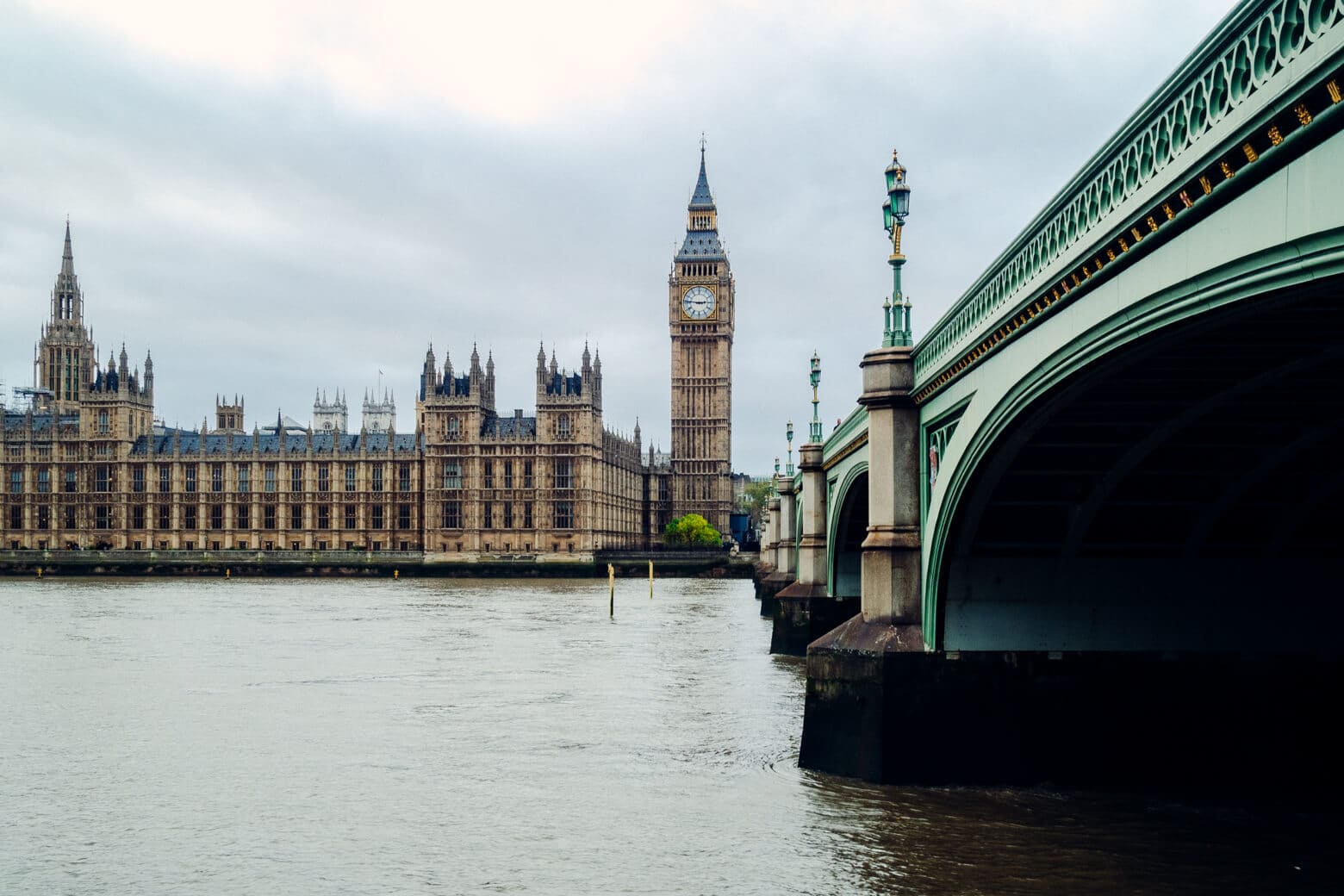 London is the place to be if you're looking for a great destination any time of the year with something exciting always going on. Visiting in January is particularly great as it's post-Christmas sales time, making it the perfect occasion for a shopping holiday.
If you're planning a January trip to London, here are some recommended spots:
First, head to Shoreditch, where the streets around the Old Spitalfields Market are crammed with little boutiques and independent stores that you won't find elsewhere in London. This area is also known for its great street food scene.
Next, visit Covent Garden, where you can find a mix of well-known brands and independent shops, such as Neal's Yard Remedies. Take a break at Monmouth for a coffee and Barrafina for the best tapas in London.
Finally, if you prefer the convenience of a department store, you can't beat Selfridges. This was always my favourite when I lived in London.
8. Tallinn, Estonia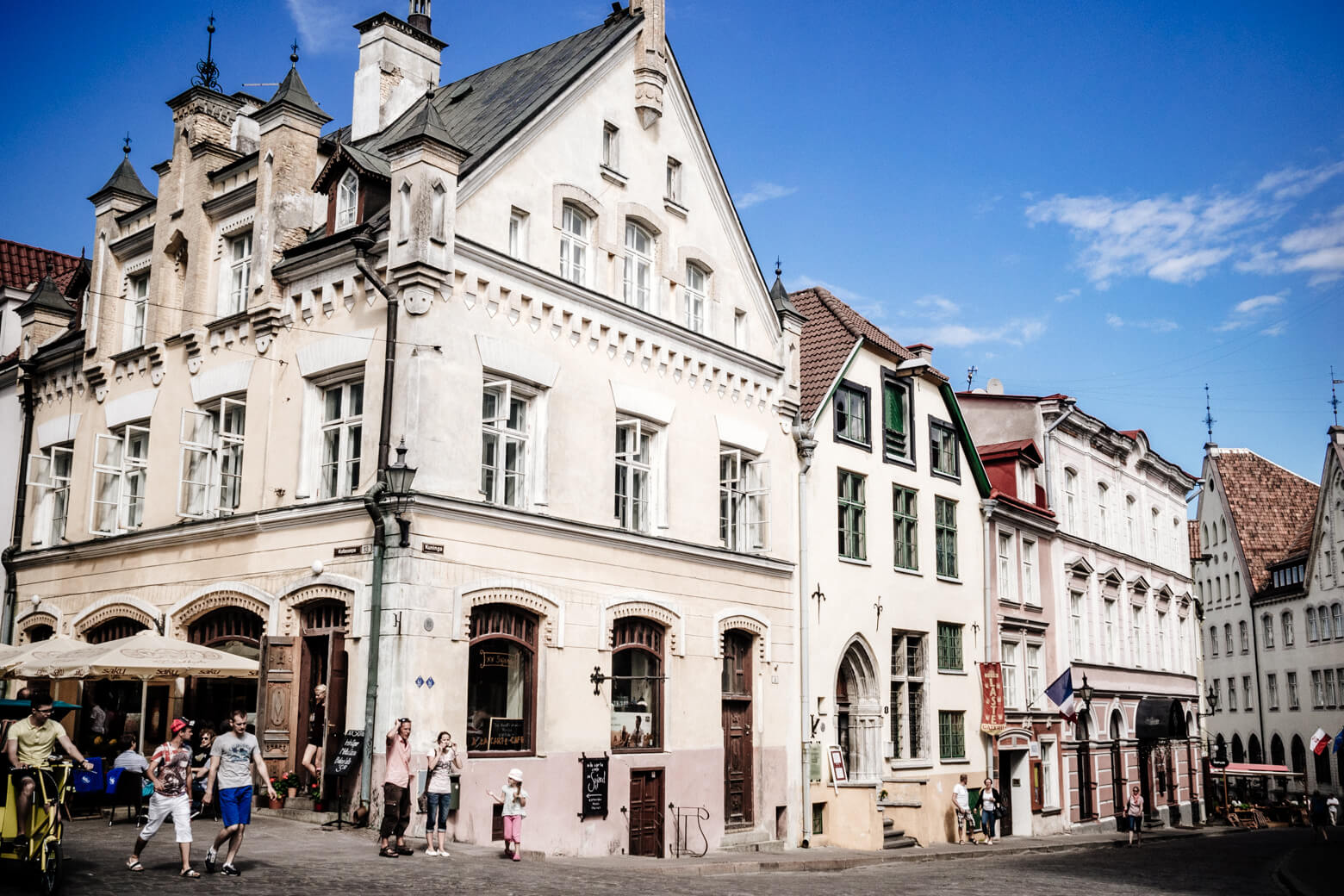 Tallinn may not be the ideal destination if you're planning a holiday getaway in January and seeking warm weather. The weather is typically freezing, with a high chance of snowfall.
However, this is also one of the reasons why Tallinn is a magical place to visit. The city's medieval charm, colourful atmosphere, pretty squares, cobblestone streets, and castles built by Russian Tsars make it a fairytale land worth exploring.
Of course, there's also plenty to learn about the many years of Soviet occupation.
9. Gdansk, Poland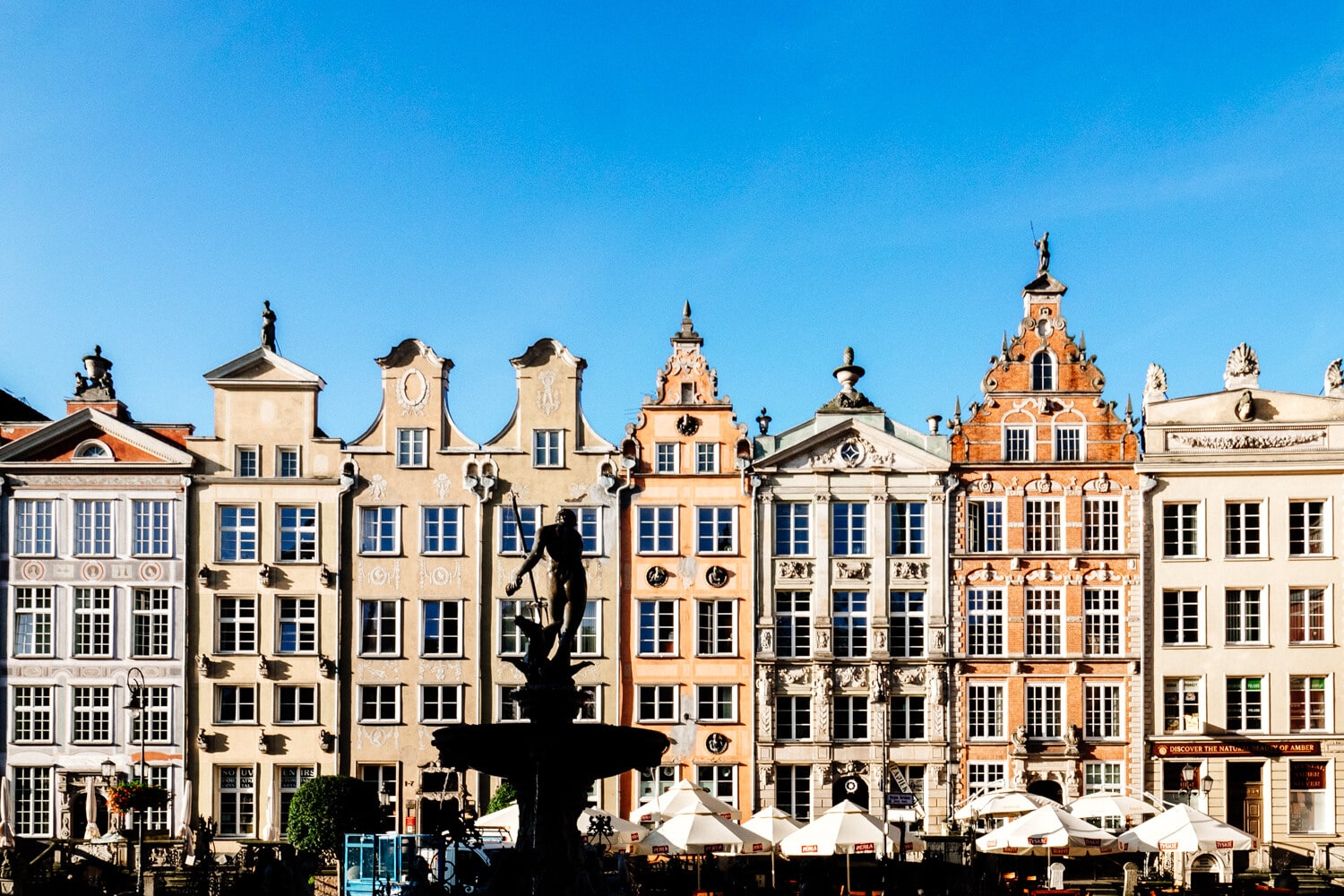 If you're looking for a unique and historically rich destination to visit in January, Gdansk should definitely be on your list.
This coastal city has a lot to offer, from its stunning architecture and vibrant nightlife to its fascinating museums and art galleries.
You can wander through the colourful Old Town and explore the medieval streets, stopping to visit the famous St. Mary's Church or the impressive Gdansk Shipyard.
Also, visit the iconic Long Market, one of Gdansk's most popular and lively places. Here you can see the beautiful Neptune Fountain and enjoy the colourful facades of the historic buildings that surround the square.
Another must-see sight is the Westerplatte Memorial, which commemorates the start of World War II and features a museum and monument dedicated to the brave Polish soldiers who defended the area against German attacks.
This is a brief introduction to Europe in January. I've shared more ideas on the best places to travel in Europe or join our newsletter and forum to discuss your thoughts.
Final Thoughts
If you're considering where to go in Europe in January, there are plenty of amazing destinations to choose from, each with its own unique charm and attractions.
While contemplating where to go, skim through this list of travel quotes for additional inspiration.
Keep in mind that this is a great time to visit some of the less crowded destinations. Whether you're seeking history, architecture, or just a change of scenery, there's something for everyone.