If you purchase through links on this site, I may earn a commission at no extra cost to you. As an Amazon Associate I earn from qualifying purchases.
I feel like March is a bit of a lacklustre month for travel in Europe unless you're into mountain or skiing getaways. Which maybe you are. I've never skied before, but I would be open to heading to the mountains purely for the après-ski experience!
Many destinations in March can be grey and miserable, making you want to stay at home tucked away in your cosy bed. However, March might actually be the perfect time for a luxury weekend getaway—a cosy weekend away from home.
Imagine the kind of place where you can pamper yourself at the spa or slip into your dressing gown and fluffy slippers, curling up with a good book or Netflix, and then indulging in some five-star room service.
Or am I wrong on this?
Where to Go in Europe in March
In this guide on where to go in Europe in March, I've selected a few mountain weekend and spa getaways that seem perfect for this time of the year.
I've included some destinations with compact old towns, so you don't have to venture too far from your hotel if the weather turns sour. And I've included a flower festival to brighten things up on a gloomy day.
1. Tirol, Austria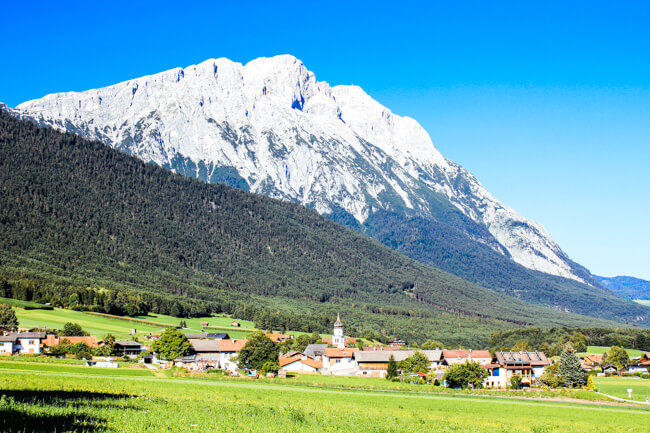 A few years ago, I had the pleasure of visiting Austria's breathtaking Tirol region during the summer months. The experience was simply unforgettable! The crisp, fresh air, lush greenery, and majestic mountains created an idyllic backdrop for an adventure in nature.
I can only imagine how much more enchanting it must be when everything is blanketed in powdery snow.
The Tirol region is home to many resorts catering to a wide range of preferences and budgets. I had the opportunity to experience a couple of different places during my stay. One of them was truly luxurious but had a rather unexpected feature—a full-on plastic surgery clinic!
While it was an unusual sight, it didn't detract from the overall beauty and charm of the region. Of course, Tirol offers plenty of other resort options, so you're bound to find one that suits your taste. Regardless, observing the unique blend of relaxation and cosmetic enhancement happening in one place was quite intriguing.
2. Verbier, Switzerland
Despite only having spent a brief time in Zurich, my experiences in Switzerland have been nothing short of mesmerising.
Unfortunately, most of my visits were limited to just passing through, as this breathtakingly beautiful country tends to be a bit out of my price range. However, I must admit that I would be more than willing to splurge on a luxury weekend in the Swiss mountains if the opportunity arose.
One destination that has always caught my eye is Verbier, a renowned ski region in Switzerland that exudes an air of sophistication and elegance.
This alpine village has a range of boutique shops and popular restaurants, all set against the backdrop of the stunning Swiss Alps.
Verbier is famous for its incredible skiing opportunities and vibrant après-ski nightlife, making it the perfect destination for both adventure-seekers and those who appreciate the finer things in life.
Though Verbier is often considered a luxurious retreat, you might be surprised to find that there are hotels available for less than €200 per night. So, even if though that's not cheap, it's still not as expensive as I would have thought.
Just imagine waking up to the crisp mountain air and the breathtaking views as you prepare for a day of adventure and indulgence in Verbier.
3. Dijon, France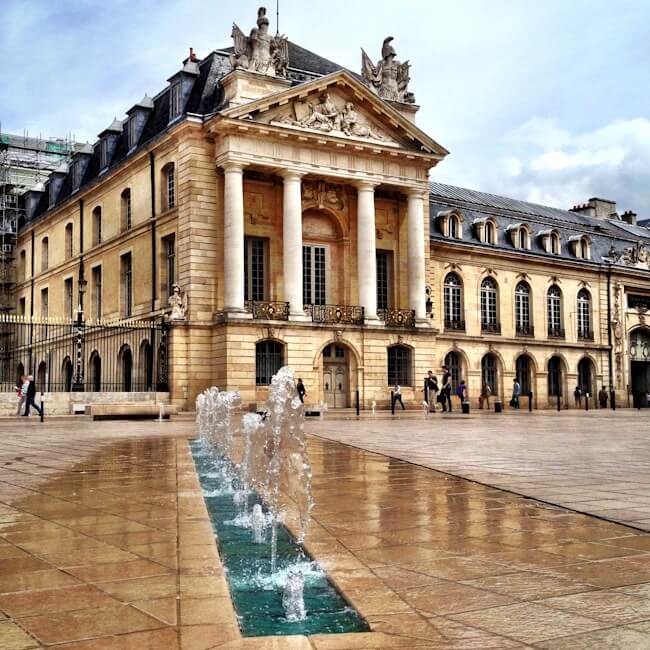 While it may not offer the tranquillity of a mountain retreat, Dijon is an exquisite gourmet destination that could be the perfect escape during those cold and grey days of March.
This charming French city is a foodie's paradise, brimming with culinary specialties that are sure to tempt your taste buds.
Although I've touched upon Dijon's vibrant food scene in the past, you don't have to take my word for it. The city's culinary prowess is world-renowned and has earned it a prestigious spot on the list of France's official cities of gastronomy.
With traditional dishes, innovative creations, and, of course, the famous Dijon mustard, there's no shortage of mouthwatering experiences to be had.
One of the best aspects of Dijon is the availability of affordable boutique hotels situated right in the heart of the city.
This prime location means you won't have to venture far in the chilly weather to enjoy an incredible meal. In fact, many of these hotels feature their own gourmet restaurants, so you can even indulge in some exquisite room service if you prefer a more intimate dining experience.
4. Keukenhof, Netherlands
As you consider your European adventure in March, be sure not to miss the stunning Keukenhof Gardens in the Netherlands. Although, keep in mind that the festival doesn't open until the last week of March.
This mesmerising botanical wonderland is home to millions of vibrant tulips, daffodils, and other captivating flowers.
The beautifully landscaped park is a great escape from the ordinary as you explore the sea of colour and fragrance.
With March marking the beginning of the blooming season, it's the perfect time to explore this horticultural haven.
As you wander through the expansive gardens, you'll be treated to an ever-changing tapestry of blossoms, each more breathtaking than the last.
The Keukenhof Gardens are not only a visual sight but also a testament to the skill and artistry of the Dutch in creating such a magnificent floral display.
5. Salzburg, Austria
As the birthplace of the legendary composer Mozart, Salzburg exudes a sense of harmony and charm unlike elsewhere.
Salzburg is renowned for its elegant baroque architecture, which is beautifully showcased in landmarks such as the Hohensalzburg Fortress and Mirabell Palace.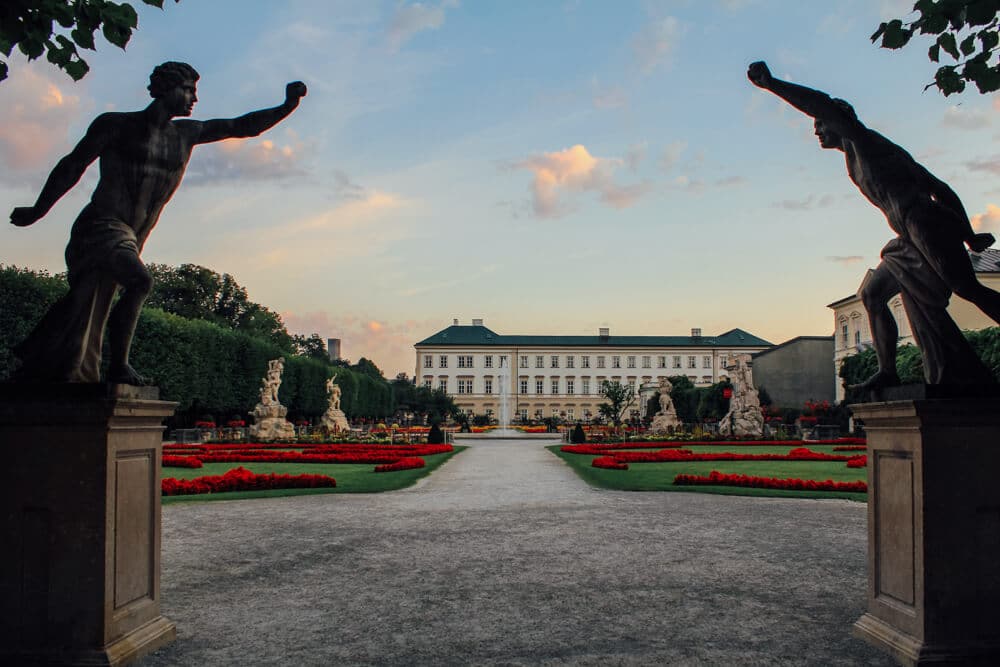 As you wander through the city's cobblestone streets and picturesque squares, you'll be treated to a visual symphony of architectural masterpieces that seem to transport you back in time.
Nestled amidst the stunning alpine landscapes, Salzburg also offers awe-inspiring views of the surrounding mountains, creating a picture-perfect backdrop for your exploration.
No visit to Salzburg would be complete without indulging in its cosy coffee house culture. Take a break from your sightseeing to enjoy a cup of rich Austrian coffee and a slice of delicious Sacher Torte or Apfelstrudel in one of the city's many traditional cafes.
6. Ålesund, Norway
Ålesund blew me away when I visited Norway a few years ago. The city captivates visitors with its unique Art Nouveau architecture, a result of the town's reconstruction following a devastating fire in 1904.
This architectural gem is nestled among awe-inspiring fjords, which provide countless opportunities for outdoor enthusiasts to explore and appreciate the region's natural beauty.
As you explore this charming town and its breathtaking surroundings, you'll discover why Ålesund is a must-visit destination for travellers seeking both cultural and natural splendours.
Even if you fancy relaxing in the warmth of your hotel, it's worth making the time to visit the incredible Gejranger fjord that is nearby.
Read more: Snapshots of Alesund.
7. Hamburg, Germany
Hamburg is a bustling German city steeped in maritime history that would make for a cosy and memorable March getaway.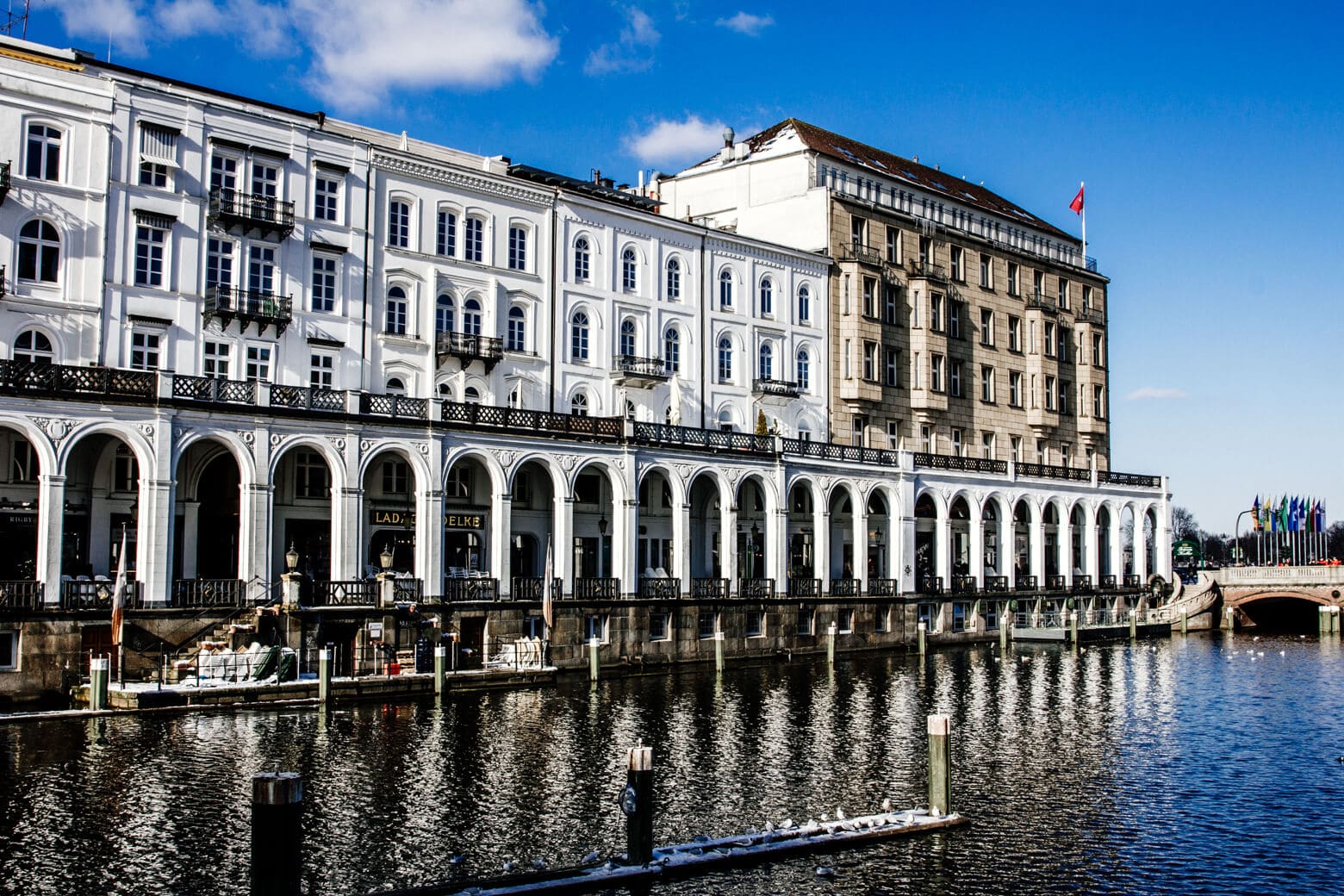 As you wander along its waterfront promenades and arcades and take in the stunning views of the city's historic architecture, you'll feel embraced by the warmth of Hamburg's welcoming atmosphere.
During your stay, dive into the city's thriving arts scene by attending a performance at the Elbphilharmonie or exploring its numerous galleries and museums.
As the evenings grow chilly, retreat to the comfort of Hamburg's many charming cafes and restaurants, where you can indulge in hearty German cuisine or a classic Hamburg hamburger.
8. Stepantsminda, Georgia
I must admit I haven't yet had the pleasure of visiting Georgia, but it holds a prominent place on my travel bucket list. The country's northern region, in particular, has captured my imagination.
A simple online search reveals that this area is renowned for its stunning mountain landscapes, which are sure to take your breath away.
Several of my close friends who have explored Georgia highly recommend visiting in March, when the weather begins to warm up, and the natural beauty truly shines.
While it may seem unconventional to indulge in a luxurious resort experience in such a destination, Georgia's rapidly growing tourism industry offers many opportunities for adventure and relaxation.
9. Colmar, France
Colmar is one of France's top food destinations and a highlight of the Alsace region. Its vibrant half-timbered houses, winding canals and cobblestone streets create an atmosphere of warmth and enchantment.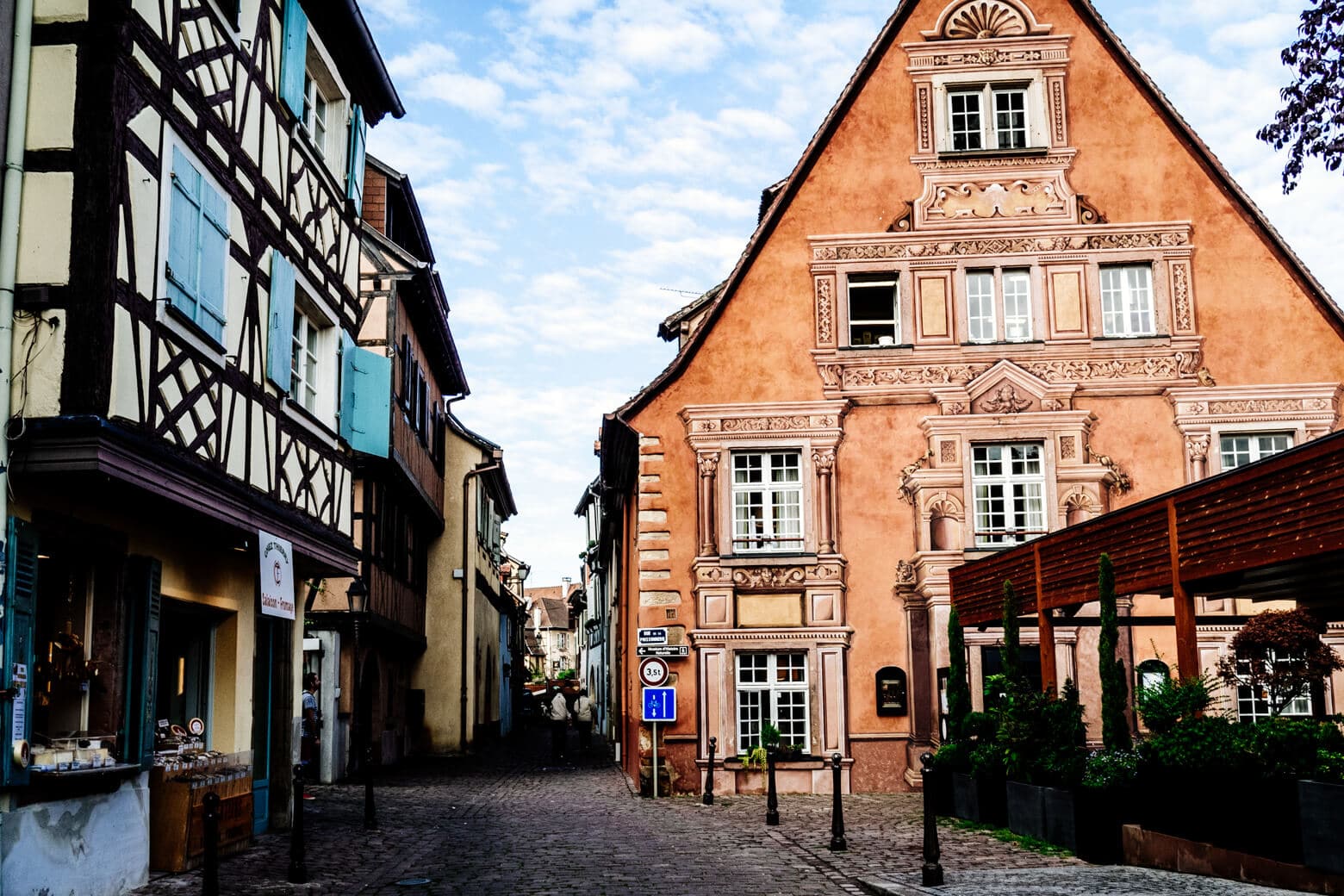 As you stroll through Colmar's quaint streets, be sure to visit the inviting gourmet delis and local wine bars, where you can savour the region's renowned wines, such as Riesling and Gewürztraminer.
After a day of exploration, settle into one of Colmar's cosy restaurants or cafes, where you can indulge in traditional Alsatian cuisine and truly immerse yourself in the magic of this picturesque destination.
Read more: Snapshots of Colmar.
10. Kraków, Poland
Embarking on a cosy trip to Kraków, Poland, offers the perfect blend of history, charm and incredible culinary experiences.
You'll feel like you're transported back in time as you explore the city's enchanting Old Town, with its well-preserved medieval buildings and lively market square.
The fascinating Jewish Quarter, known as Kazimierz, adds another layer of cultural depth and intrigue to your visit.
After a day of sightseeing, warm up in one of Kraków's many inviting restaurants, where you can indulge in hearty local dishes that perfectly complement the city's enchanting atmosphere.
11. Girona, Spain
Girona is potentially a brilliant March weekend destination. Girona's awe-inspiring cathedral, towering above the city, is a testament to its architectural heritage, while the ancient city walls offer breathtaking panoramic views.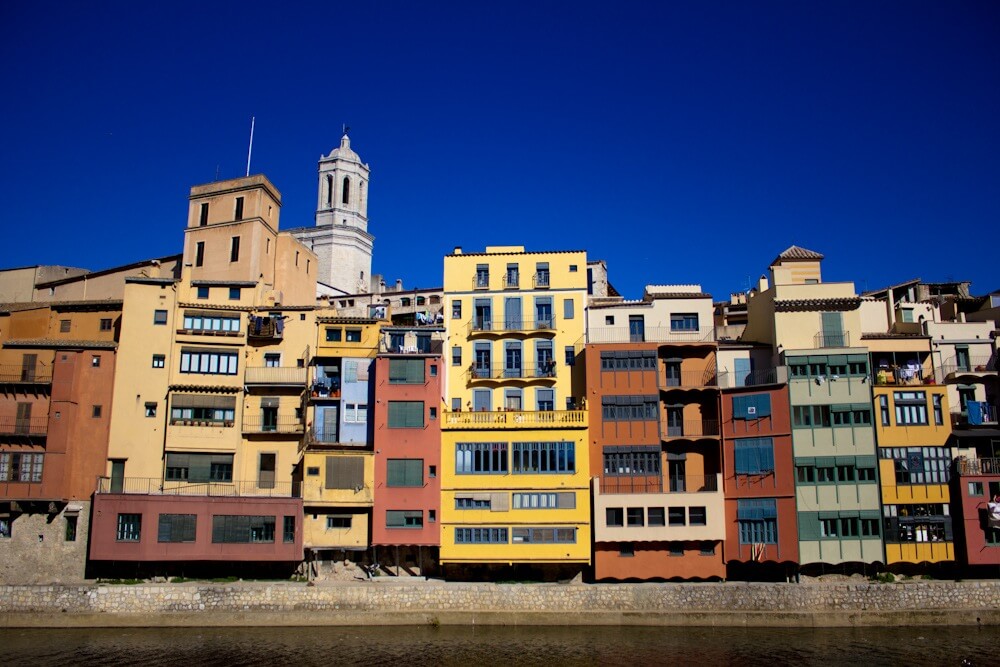 As you stroll through Girona's narrow cobblestone streets, the city's past comes alive, providing a sense of connection with the many generations that have walked these paths before.
With its wealth of historical sites, charming atmosphere, and mild weather in March, Girona is an ideal destination for a Spanish escape.
12. Trieste, Italy
Trieste will always have a place in my heart after spending the summer there many years ago. It's a sweet old port city located at the crossroads of the Adriatic Sea and the Karst Plateau. The city has a fascinating, harmonious mix of Italian, Austrian and Slovenian cultures.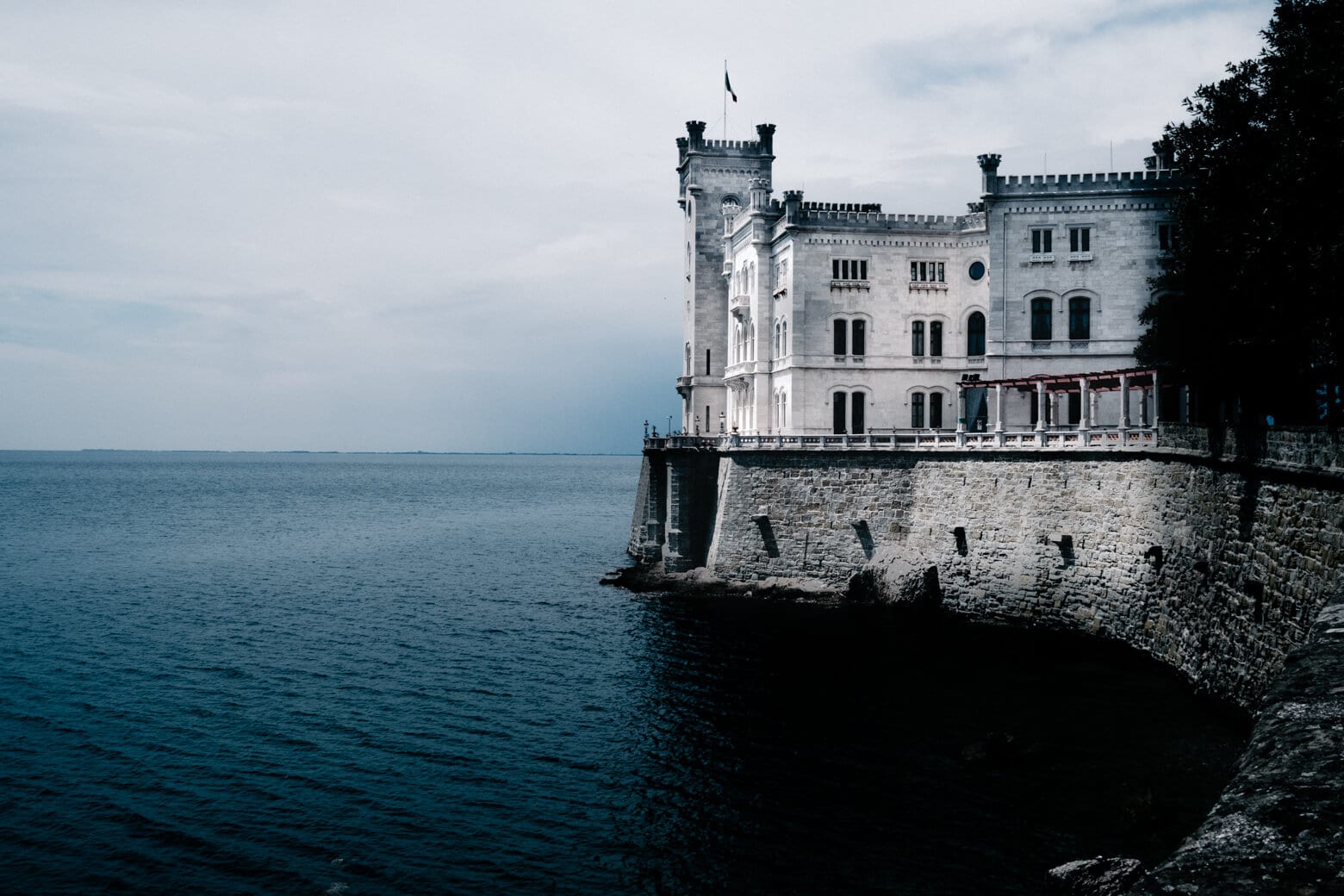 As you wander through its bustling streets, you'll get an idea of the city's distinctive architectural styles reflecting its diverse heritage. But don't forget to head further around the coast to visit the incredible Castello di Miramare.
Trieste's bustling cafes, lively piazzas, and stunning waterfront provide a relaxing backdrop for exploring the city's rich history and unique charm.
13. Edinburgh, Scotland
Edinburgh is a brilliant city break destination thanks to its easy-to-navigate centre and the brilliant sustainable hotel scene.
The city is a treasure trove of history and culture, with its striking landmarks and vibrant atmosphere. Dominating the city's skyline, the magnificent Edinburgh Castle serves as a testament to the city's storied past.
While the charming Old Town, with its narrow alleys and historic buildings, will tempt you to get out of your hotel and explore.
In addition to its rich heritage, Edinburgh has a thriving arts scene, hosting numerous festivals, galleries, and theatres catering to various interests. Ideal activities for when the weather isn't so hot.
14. Vilnius, Lithuania
Heading to Vilnius introduces you to a city brimming with history and beauty. The city's stunning baroque architecture, exemplified by landmarks such as St. Anne's Church and Vilnius University, creates a captivating atmosphere that is sure to enchant.
Of course, there are plenty of other things to do in Vilnius.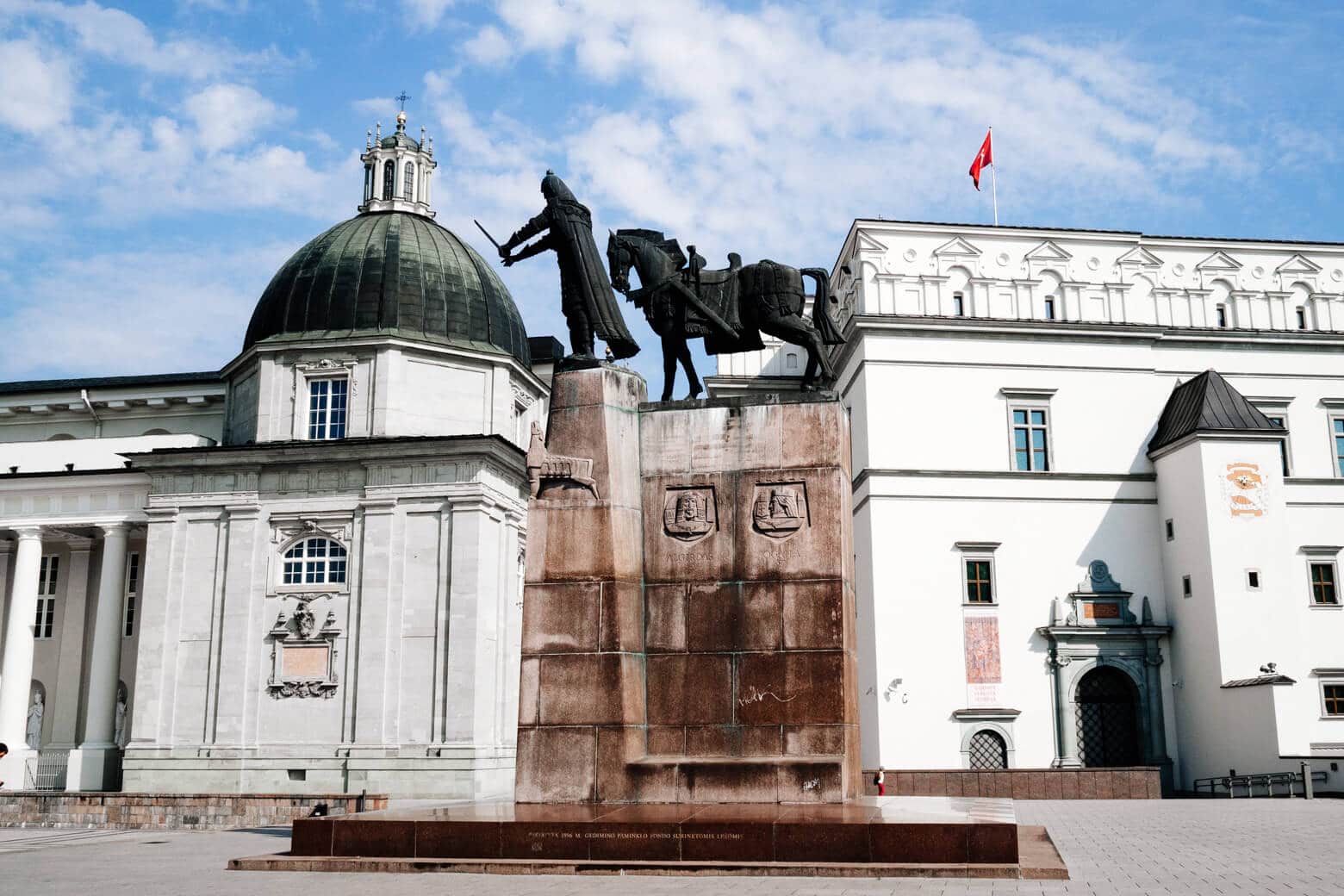 As you wander along the city's charming cobblestone streets, you'll be immersed in a rich cultural tapestry that includes a thriving arts scene featuring galleries, street art and lively performances.
Despite the cooler temperatures, Vilnius' warmth and charm make it an irresistible destination for a cosy March adventure. You might find that Lithuania is one of the best budget destinations to visit in March.
15. Aosta Valley, Italy
Northern Italy is another leading destination for mountain resorts with a popular après-ski scene. Essentially, your options include South Tyrol, a region infused with Germanic influences, or the Aosta Valley, where French culture is more prominent.
One of the most enticing aspects of skiing on this side of the Alps is the 80% likelihood of clear blue skies, making it an even more appealing destination for a cosy March in Europe.
16. Dublin, Ireland
When the weather is chilly, a trip to Dublin in March offers the perfect opportunity to embrace the warmth and friendliness of Irish hospitality.
You'll get a glimpse of Dublin's rich heritage as you explore the city's historic architecture, from the iconic St. Patrick's Cathedral to the elegant Georgian squares.
Despite the colder temperatures, the city's lively pub culture promises a warm and welcoming atmosphere, where you can enjoy traditional Irish music and a pint of Guinness with the locals.
Dublin has a diverse mix of luxury, budget spa, and boutique hotels where you can stay after a day of exploring in the potentially grim weather.
17. Tirana, Albania
March is a fantastic time to explore Tirana, the vibrant and friendly Albanian capital, as the city starts to shake off the winter chill and comes alive with the promise of spring.
The fascinating blend of Ottoman, Italian, and communist-era architecture tells a story of the city's rich and complex history, providing an interesting cultural backdrop for your adventures.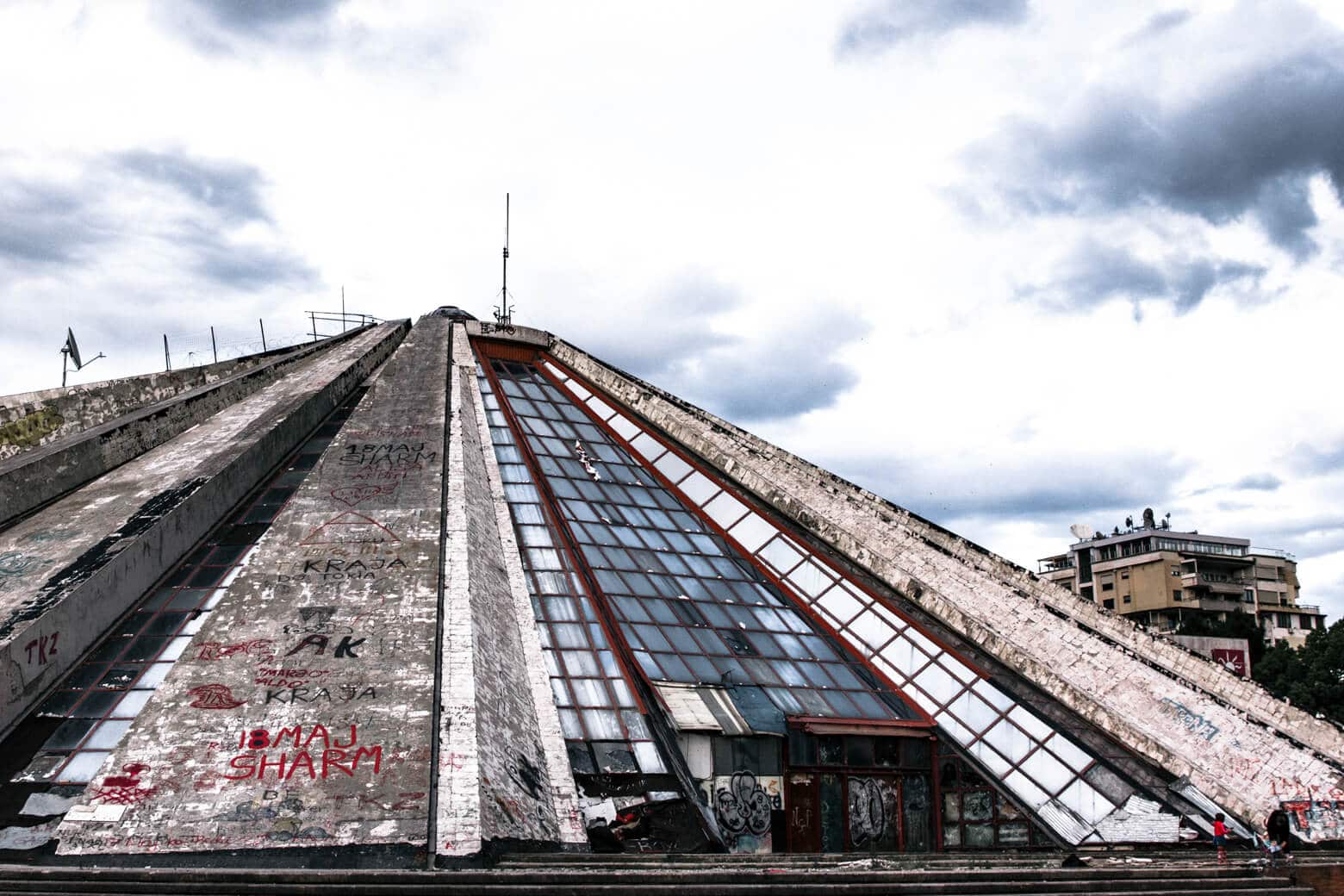 During this time, you'll also be able to experience Tirana's burgeoning arts and culinary scenes, which are flourishing with creativity and innovation. There's an incredible number of new cafes and restaurants opening each year.
The city is full of trendy cafes and contemporary art galleries. If you've visited Tirana before, you'll be surprised at how much has changed. But if this is your first time, read my guide to the best things to do in Tirana.
18. Bath, England
Picture yourself stepping into the world of Jane Austen as you wander the charming streets of Bath, a UNESCO World Heritage city renowned for its Roman Baths and elegant Georgian architecture.
This cosy winter or cool spring destination is ideal for a relaxing spa weekend, where you can immerse yourself in the city's rich history and soothing natural thermal springs.
Take a leisurely stroll along the famous Royal Crescent, with its striking uniformity of the grand townhouses, before retreating to the Thermae Bath Spa to soak in the restorative waters that have attracted visitors for centuries.
Pick somewhere to stay near the baths or choose a hotel with spa treatments so you can easily indulge in a rejuvenating treatment. Bath is a great weekend break if you live in the UK.
19. Bled, Slovenia
Imagine yourself surrounded by pristine alpine beauty as you explore Bled, Slovenia, a breathtaking destination that has captured the hearts of nature lovers and outdoor enthusiasts alike.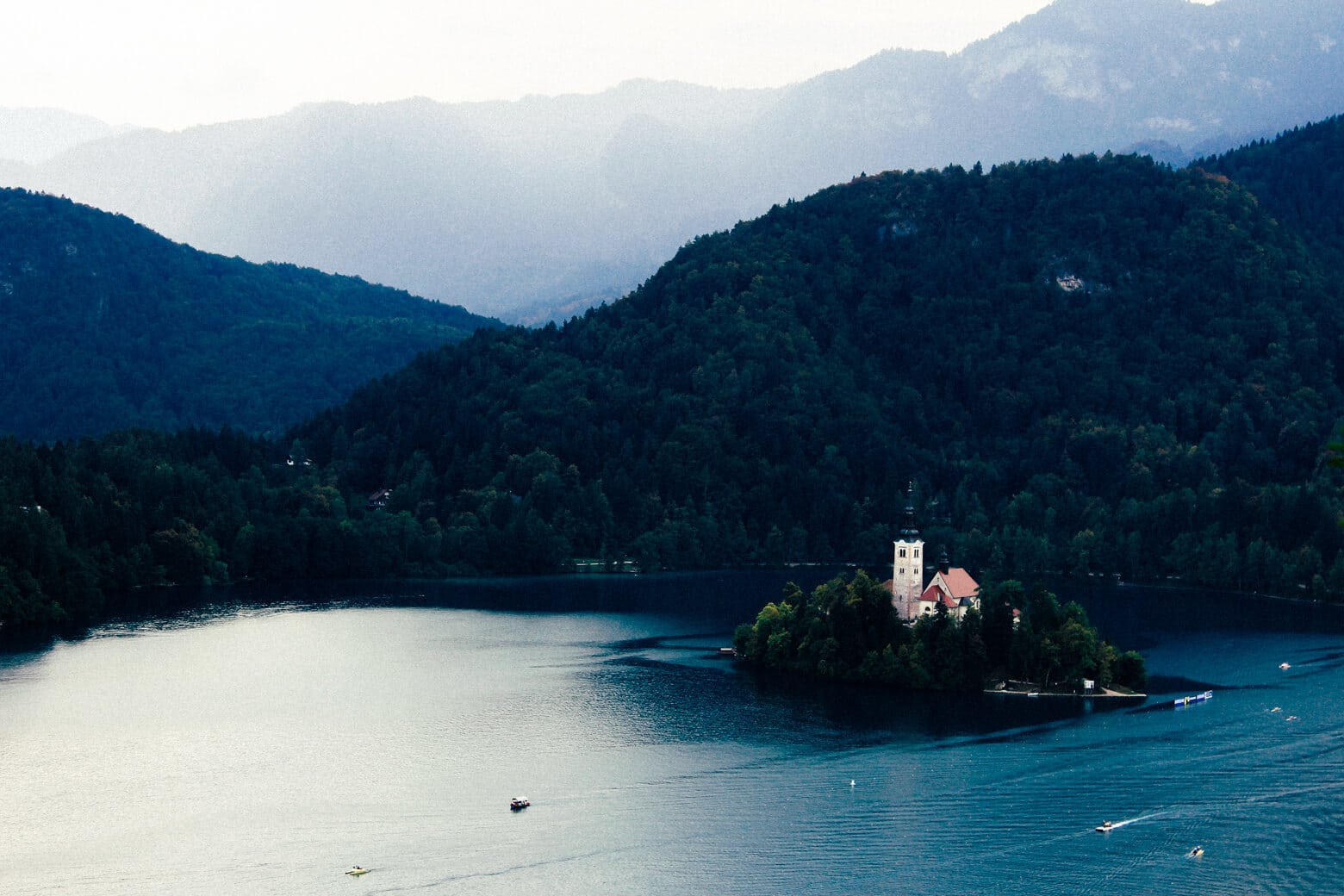 With its shimmering lake cradled in the embrace of the Julian Alps and the medieval Bled Castle perched high above, the town offers a picture-perfect setting for a cosy escape.
I've been guilty of complaining about the crowds at Bled in the past, which is why I recommend visiting in the off-season if you can. You can either head to Bled directly or take a day trip to Bled from Ljubljana and stay in the capital instead.
20. Hallstatt, Austria
March is a fantastic off-season time to visit Hallstatt, the picturesque lakeside village nestled in the Austrian Alps, as it offers a serene and tranquil retreat from the hustle and bustle of everyday life.
Hallstatt really does live up to the hype. With stunning mountain views, historic architecture, and a cosy atmosphere, this charming village truly comes alive during this quieter time of year.
Visiting in March means fewer crowds, allowing you to fully appreciate the enchanting beauty of Hallstatt's wooden houses, narrow streets, and crystal-clear lake.
Plus, with the winter chill still in the air, you'll have the perfect excuse to warm up in one of the village's inviting cafes or restaurants, indulging in delicious Austrian comfort food after a day of exploration. This is the perfect opportunity to indulge in the afternoon coffee and cake tradition.
21. Split, Croatia
In the heart of the Split lies the magnificent Diocletian's Palace, a UNESCO World Heritage Site that offers a fascinating glimpse into the region's rich Roman past.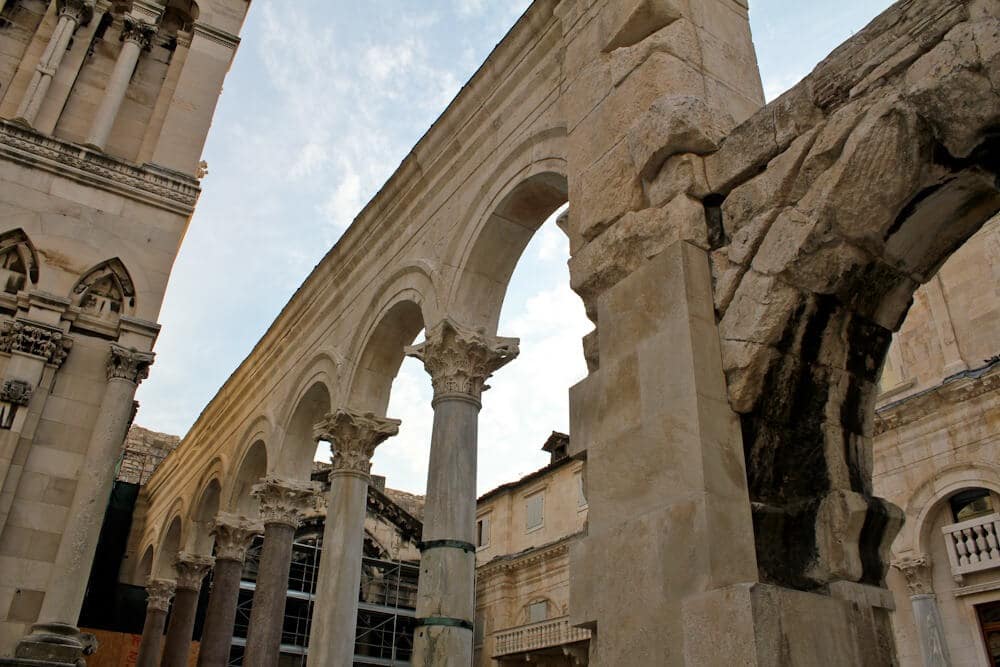 As you wander through the palace's narrow cobblestone streets, you might be surprised by the vibrant cafes and shops that now inhabit these ancient walls.
And when you're ready for some relaxation, head to one of Split's top restaurants for a warm meal; whether that means eating a hearty peasant stew or a 5-star dining experience, there are plenty of options to choose from.
22. Sighisoara, Romania
This beautifully preserved medieval town of Sighi?oara is well worth visiting at any time of the year. It's one of the most colourful towns in this part of the world, as you'll discover walking around the cobblestone streets.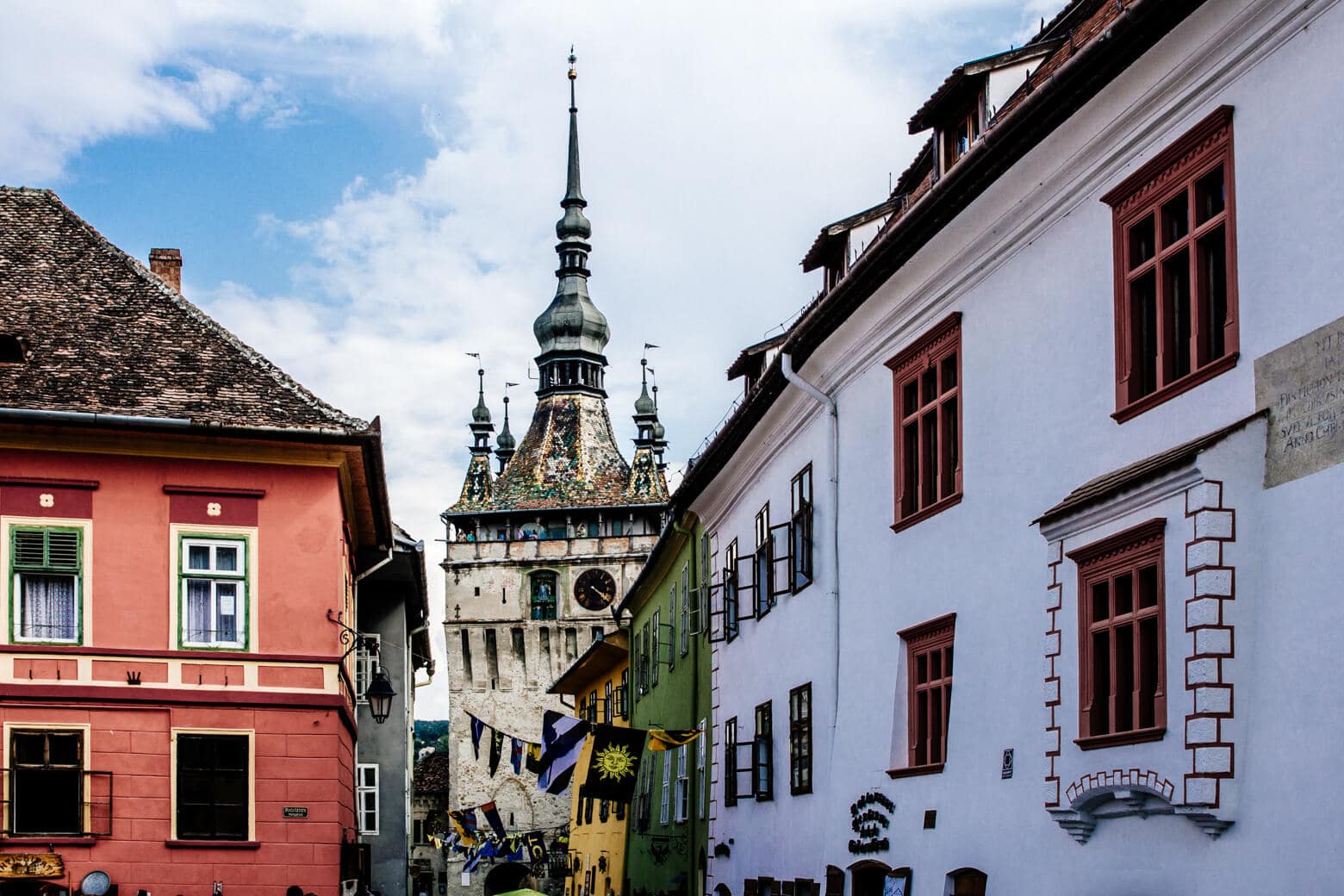 Visiting in March means you'll be able to explore Sighisoara's winding alleys, climb its iconic Clock Tower, and learn about its fascinating past at a quiet pace, free from the crowds of the high season.
Take the time to learn about Sighisoara's important history. I highly recommend getting a guide while you're there to get a local's perspective on the town.
If you're feeling up to a bit of driving, take this Romania roap trip to discover some of the other incredible destinations in Transylvania.
23. Heidelberg, Germany
Nestled along the Neckar River, Heidelberg is a picturesque university town with a romantic castle, a beautiful old town, and a thriving arts scene.
I stayed at a hotel at the base of Heidelberg Castle, meaning all of the city's sights were only a short walk away. This is a better option than staying on the opposite side of the Neckar unless you particularly want to have the castle views.
Read my full guide to the best things to do in Heidelberg on a weekend break.
As a student city, you'll find there is a lot going on to keep you entertained outside of the regular tourist sights. Look out for events and festivals that are taking place in March that you might want to add to your itinerary.
These March destinations came onto my radar while searching for weekend break holiday ideas. But if you want to find all year-round recommendations, this article on the best places to visit in Europe lists more than 50 destinations.
Travel Responsibly in March
Many of us are increasingly concerned about climate change and sustainability. Here are a few tips on how to travel more responsibly in Europe.
Choose hotels that prioritise sustainability: Opt for eco-friendly hotels that use renewable energy sources, such as solar or wind power. For example, when visiting Edinburgh, choose one of the many sustainable hotels in the city centre.
Use public transportation or bike rentals: Reduce your carbon footprint by using public transportation, like trains and buses, or renting bikes to explore cities like Trieste, Ljubljana and Hamburg. In March, you'll avoid the summer crowds and enjoy a more leisurely pace while sightseeing.
Support local businesses: When visiting destinations like Sighi?oara or Girona, shop at local markets and dine at small, family-owned restaurants. This helps support the local economy and reduces the environmental impact of transporting goods over long distances. You can also support local livelihoods by hiring a local tour guide to show you around.
Reduce food waste: Be mindful of portion sizes and consider sharing meals with your travel companions, especially when dining in regions known for their generous servings, such as in Tirana or Dublin. If you have leftovers, ask for a takeaway container and enjoy them later.
Participate in clean-up initiatives: Some European destinations, like small towns in Romania or beachside cities in Croatia, organise local clean-up efforts to preserve their natural beauty. Lend a hand and help keep these environments pristine for future generations.
Respect cultural and natural heritage sites: When visiting UNESCO World Heritage Sites like Bath or Colmar, follow the rules and guidelines set by the local authorities to protect these precious historical and cultural landmarks. This includes staying on designated paths, not littering, and avoiding touching or damaging structures.
Europe in March
As you head off on your European adventure this March, remember to savour each destination's unique experiences.
Embrace the opportunity to explore the rich history, culture, and natural beauty of these enchanting cities, towns, and villages more leisurely, away from the bustling crowds of the high season.
Indulge in the cosy charm of Bath, Colmar, or Hallstatt destinations, where you can enjoy warm, inviting places to stay and local culinary specialties.
Relish the breathtaking landscapes of Split, Ålesund, or Bled, and let the beauty of the surroundings rejuvenate your mind.