I've picked out a few destinations and regions which I think would make great travel itineraries for each season. If you're looking for more ideas, this popular post on the best places to visit in Europe might help.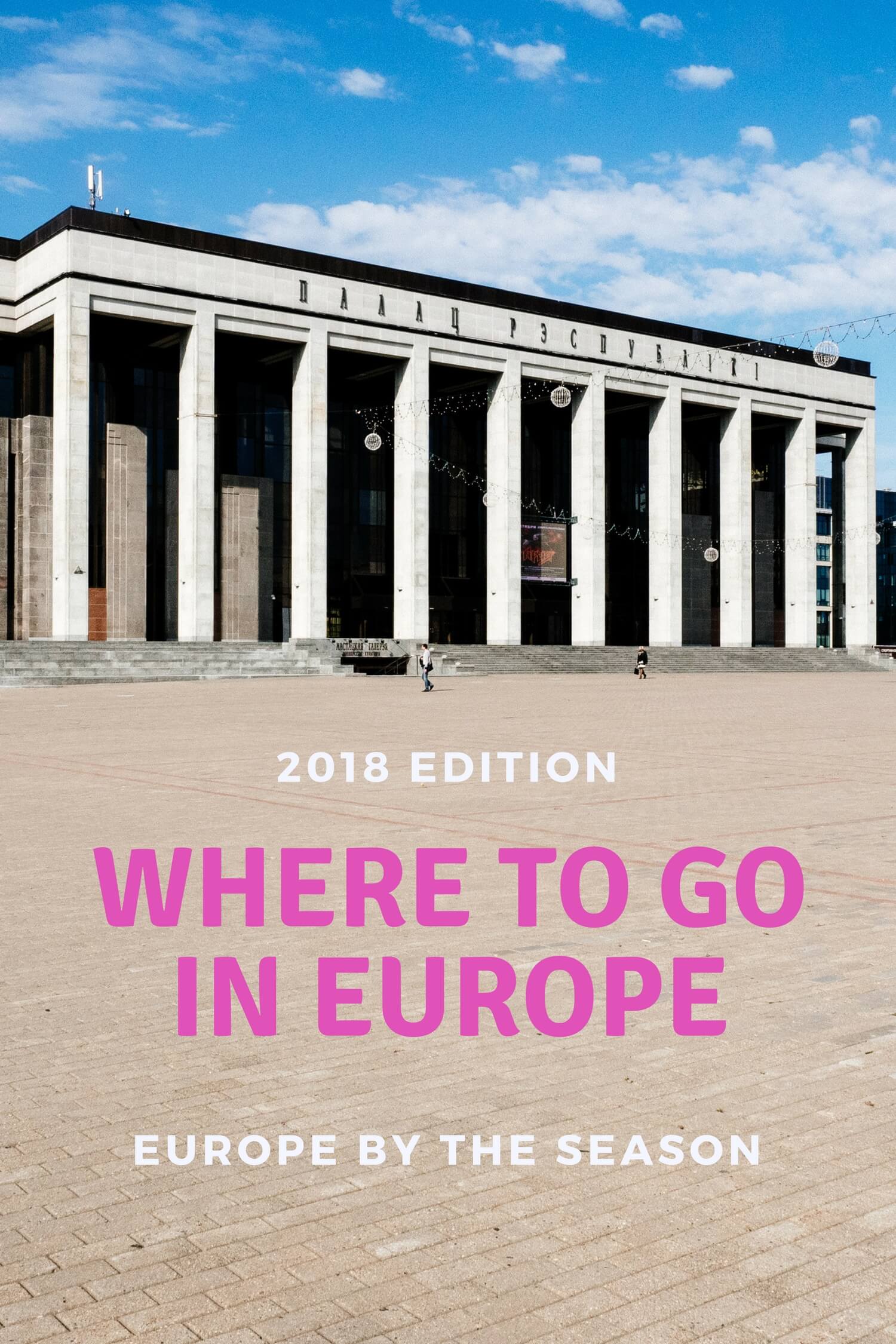 Where to Go in Europe – Part 1
Spring: Alsace Region, France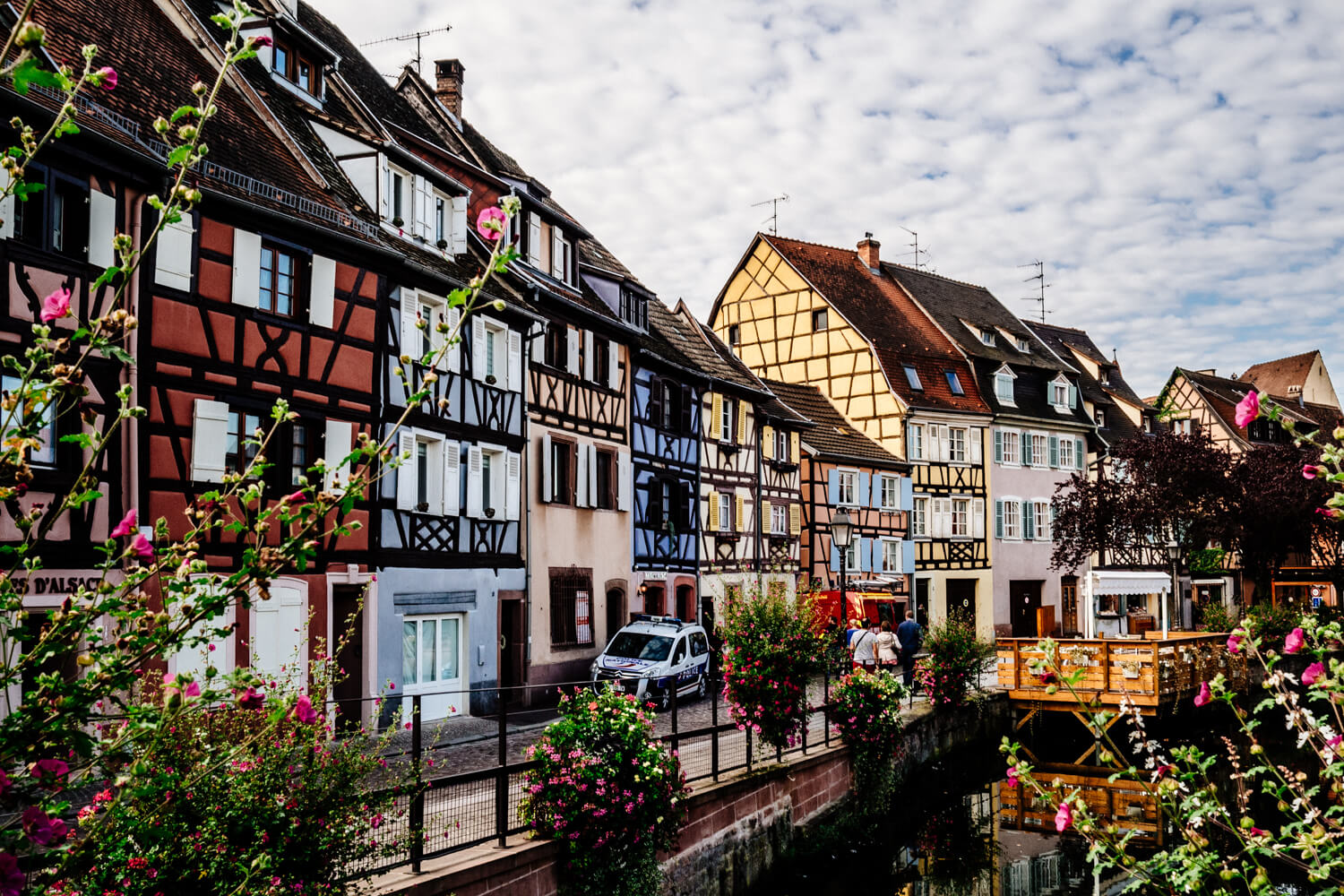 Late spring in Europe is beautiful almost everywhere but especially in smaller touristy towns which have emerged from the cool winter with freshly planted spring flowers lining the streets, or in the case of Alsace, lining the canals.
Strasbourg is the capital of the region and where you'll find the most spring festivals and events but the prettier and more food-oriented Alsatian town is Colmar.
The region is also known for white wine and cider. Add Riquwihr to Strasbourg and Colmar for the perfect spring food and wine road trip.
Alternative Spring Destination: Keukenhof
Call me an old lady but I love visiting parks, gardens, and flower shows. The Netherlands is one of the prettiest countries in spring, especially if you get out into the countryside to see the massive tulip fields. For a more controlled show of tulips, visit the famous Dutch tulip festival at Keukenhof.
Summer: Belarus and Ukraine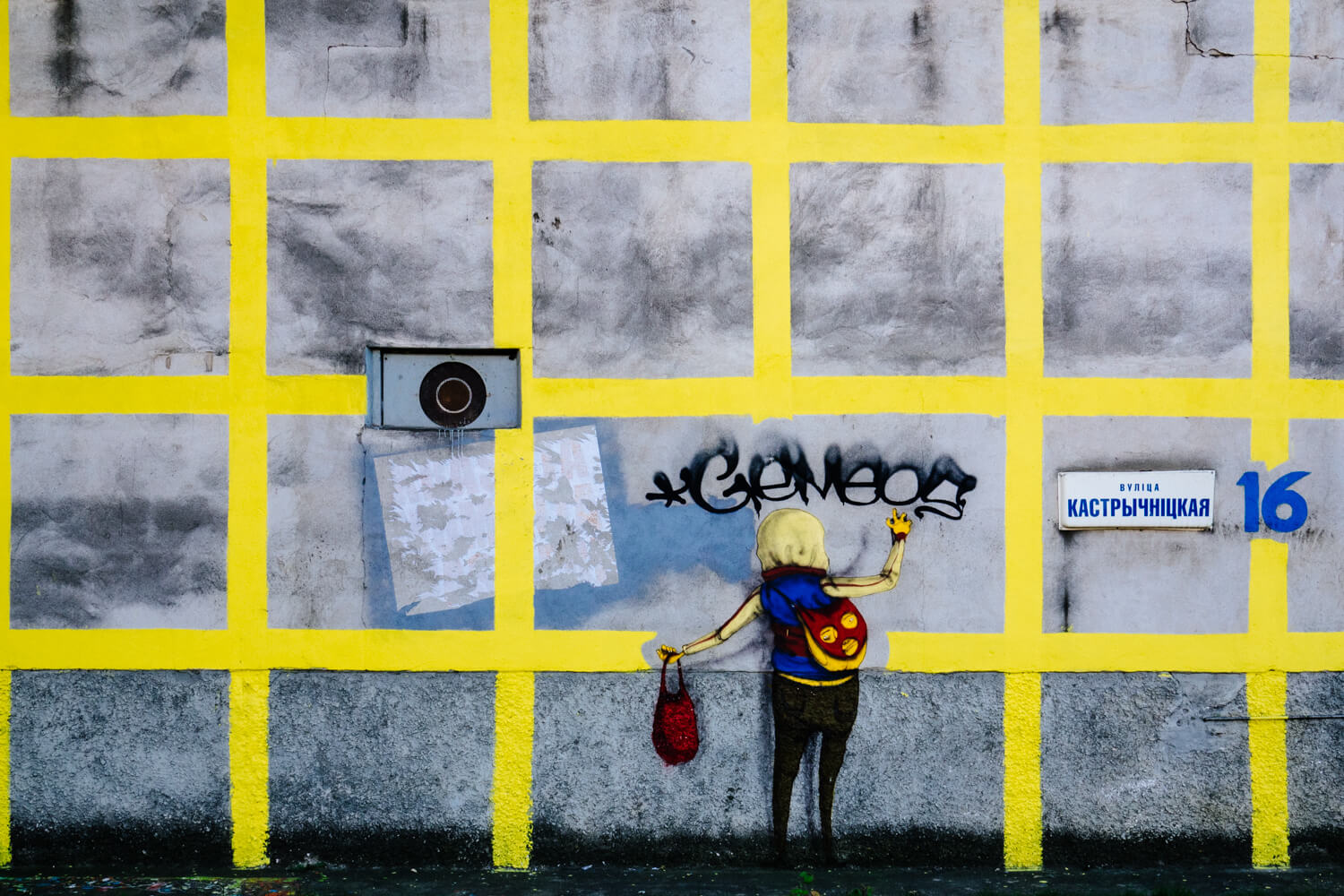 Belarus and Ukraine can get bitterly cold and gloomy outside of summer, so for the best chance of blue skies and some warmth, plan your trip for the summer.
Minsk was sunny and perfect for my entire 5-day visit this summer. The city is quite spread out so not so great for walking but with cheap Ubers, it's easy to get around to visit the different neighbourhoods, sprawling parks, and Soviet monuments.
I still haven't written about my trip to Minsk but it was easily my favourite destination last year. If you want to spend time outside of Minsk, you might want to apply for a visa in advance as the five-day visa-free scheme might not give you enough time.
Minsk isn't cheap to get to but you can balance out costs by spending the rest of your trip in Ukraine which is possibly the cheapest country in Europe right now.
Due to visa issues, I sadly have not been to Ukraine but I hear great things, especially about Kyiv, Lviv and Odesa but also less-visited destinations in Ukraine.
Alternative Summer Destination: Norway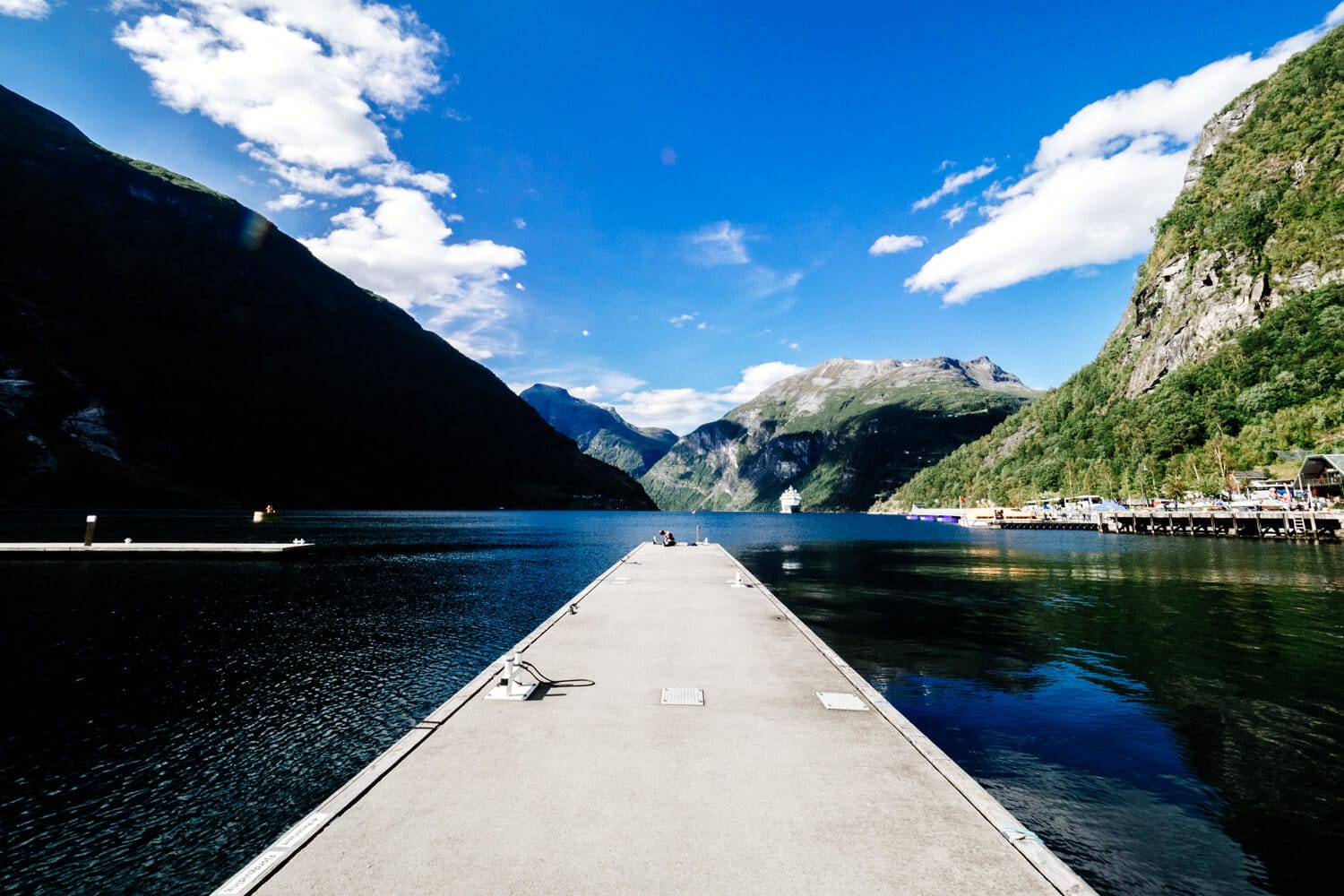 Norway is another 'best visited in summer' destination unless you're visiting lively Oslo or making a trip to see the Northern Lights.
I have limited travel experience with Norway but for the fjords and nature, I suggest visiting Bergen, Alesund, or the Lofoten Islands and taking one of the amazing rail journeys through the countryside.
Autumn: The Western Balkans
My favourite time of the year to travel in Europe is right after the summer holidays come to a close and most tourists have returned to their home country.
The Western Balkans is my pick for autumn, a great choice if want to put off winter for a little longer, with the warm weather continuing well into October and sometimes November.
The Western Balkans includes Albania (consider a road trip along the Albanian Riviera), Montenegro (I highly recommend Kotor), and Croatia (you can't go wrong anywhere) plus I'd throw in their northern neighbour Slovenia, just because it's also a fantastic autumn destination.
Alternative Autumn Destination: The French Riviera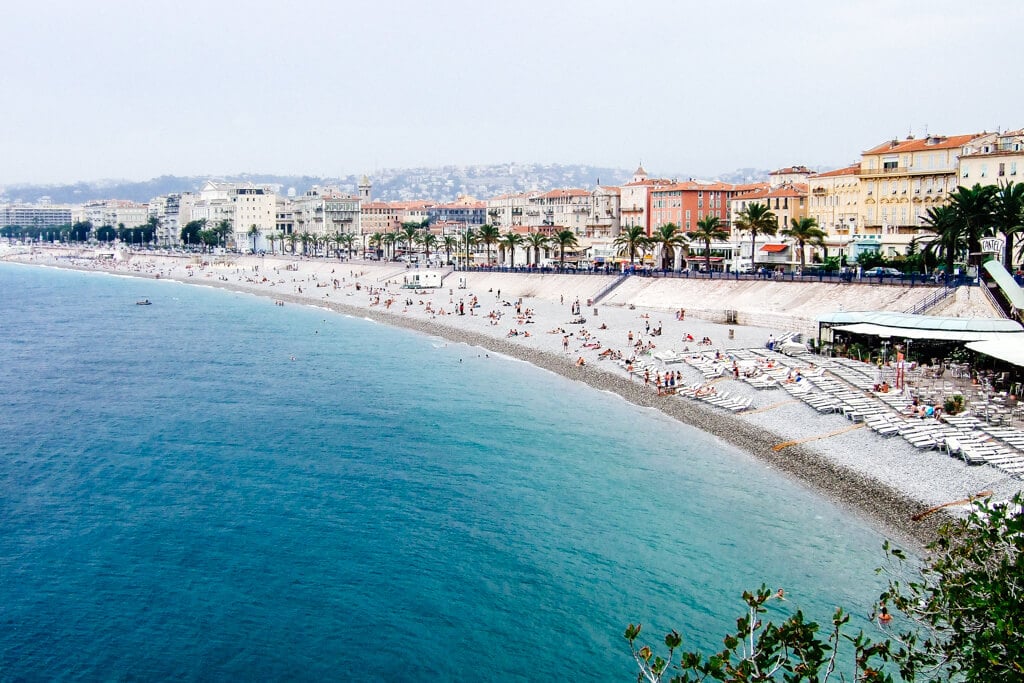 The same thing applies to the South of France and the French Riviera. Once the crowds have gone, from mid-September onwards, you practically have the place to yourself yet it's still warm enough to swim and hang out at outdoor cafes.
Winter: Golden Triangle – Prague, Vienna, Budapest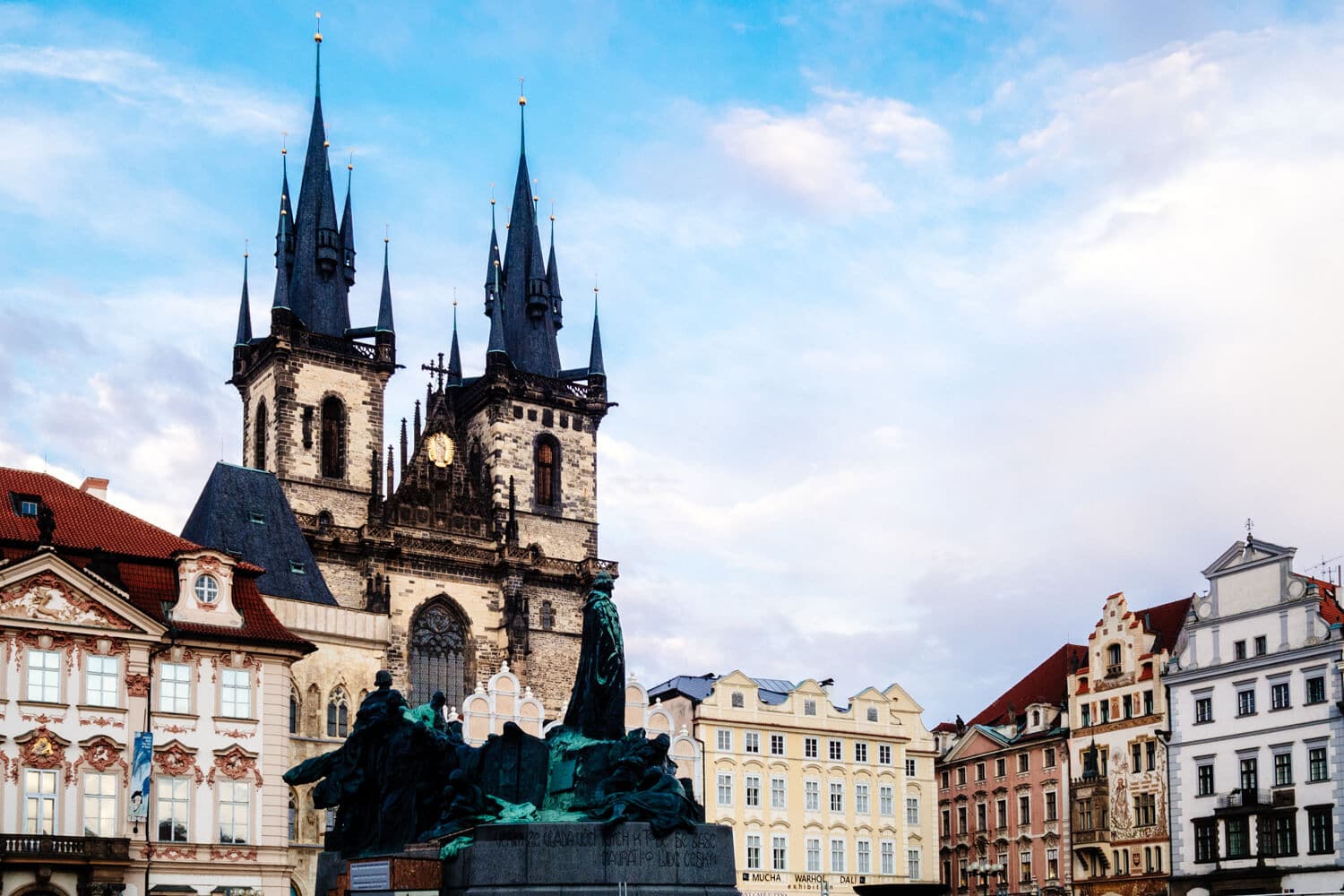 The classic Central European itinerary, Prague, Vienna and Budapest. Unbeatable if you love a chilly winter with a chance of snow and the best Christmas Markets in the world.
Each of these cities are similar yet different in so many ways. There are historic cultural activities, events, museums, classical music concerts, festivals, as well as everything you'd find in a big, modern city.
Prague is the most classically beautiful, Vienna has the best museums and coffee shops, while Budapest is the cheapest with the best nightlife.
Alternative Winter Destination: Europe's Big Cities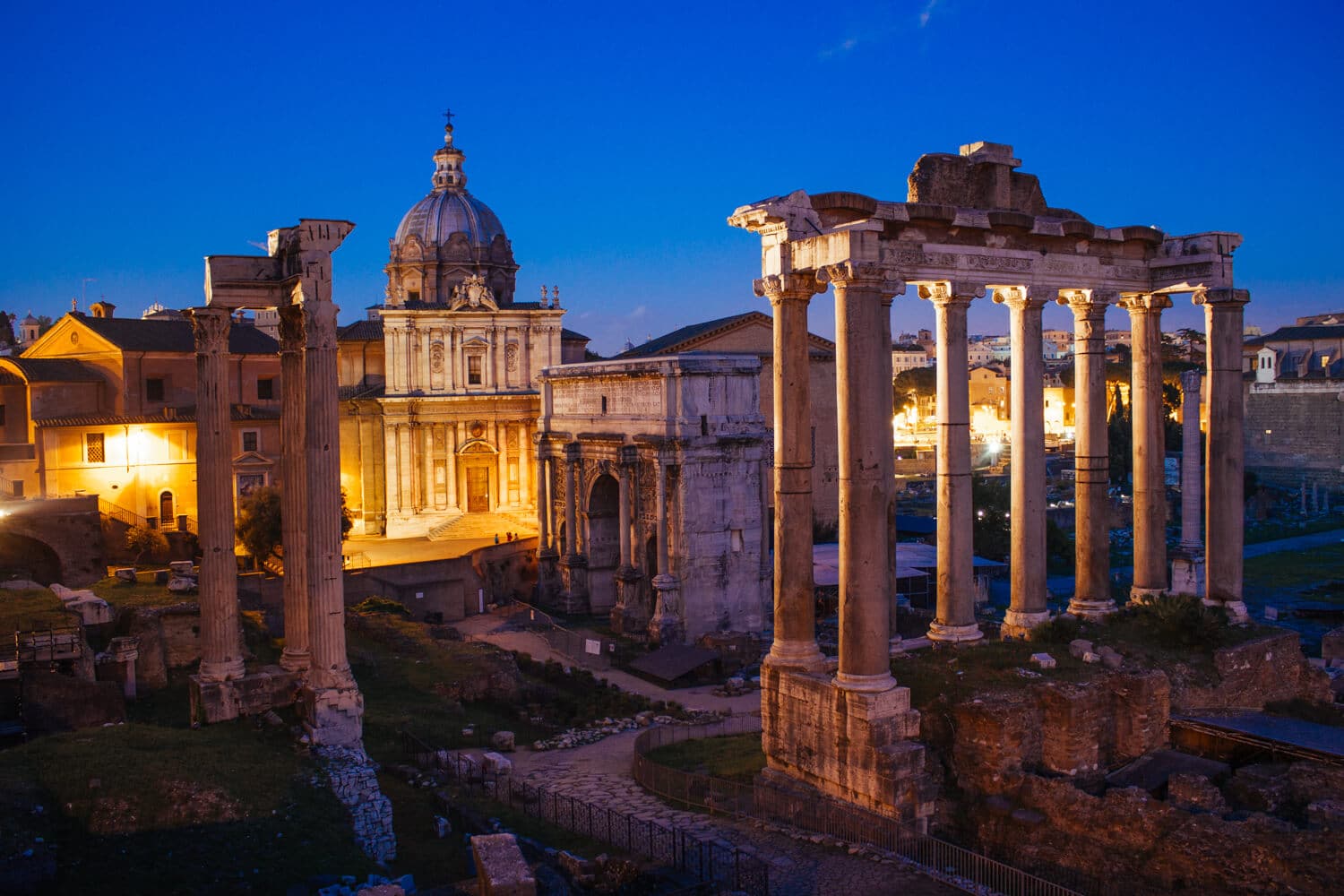 Low-cost airlines cut back on a lot of flights once peak season ends and many smaller destinations practically shut down to tourists over winter. That's great if you want to avoid the crowds and don't mind the lack of activities but expensive full-service flights could be a deal-breaker.
That's why I suggest visiting a larger city in winter. You can get cheap flights and accommodation, there will still be enough people around to keep things interesting, and you can escape the cold with all kinds of shops, cafes, and museums.