Many travellers prefer warm, sunny places for their winter holidays. For Europeans, this often means visiting mid or long haul destinations like Dubai, Morocco and Australia. But not everyone has the time or money to travel far for winter holidays in the sun. It's not particularly sustainable either. It's more eco-friendly travelling closer to home, taking the train or other public transport where possible.
Winter Sun Holidays 2022
The question is, where can you take a winter sun holiday in Europe? There are more options than you might think. Sure, you won't find many winter destinations with temperatures in the mid-20s or higher, but there are definitely places where the sun is shining and only a handful of rainy days per month.
The obvious answer on where to go is southern Europe. A short break on the Mediterranean is a quick and easy way to get away from bleak wintry conditions at home and depending on where you live, you should be able to take the train or you can hop on a cheap flight if you prefer. So southern Europe is the place to go for a sunny winter break but that still leaves a lot of options.
When I was travelling long term, I spent most of my European winters in warmer places like Spain, France, Croatia and Albania. Below I've listed those I've found to be the best winter sun holidays including where to go in December, January and February plus I've made some suggestions if you're looking for a particular kind of holiday or specifically want to travel for Christmas or New Year.
Where to go on holiday in December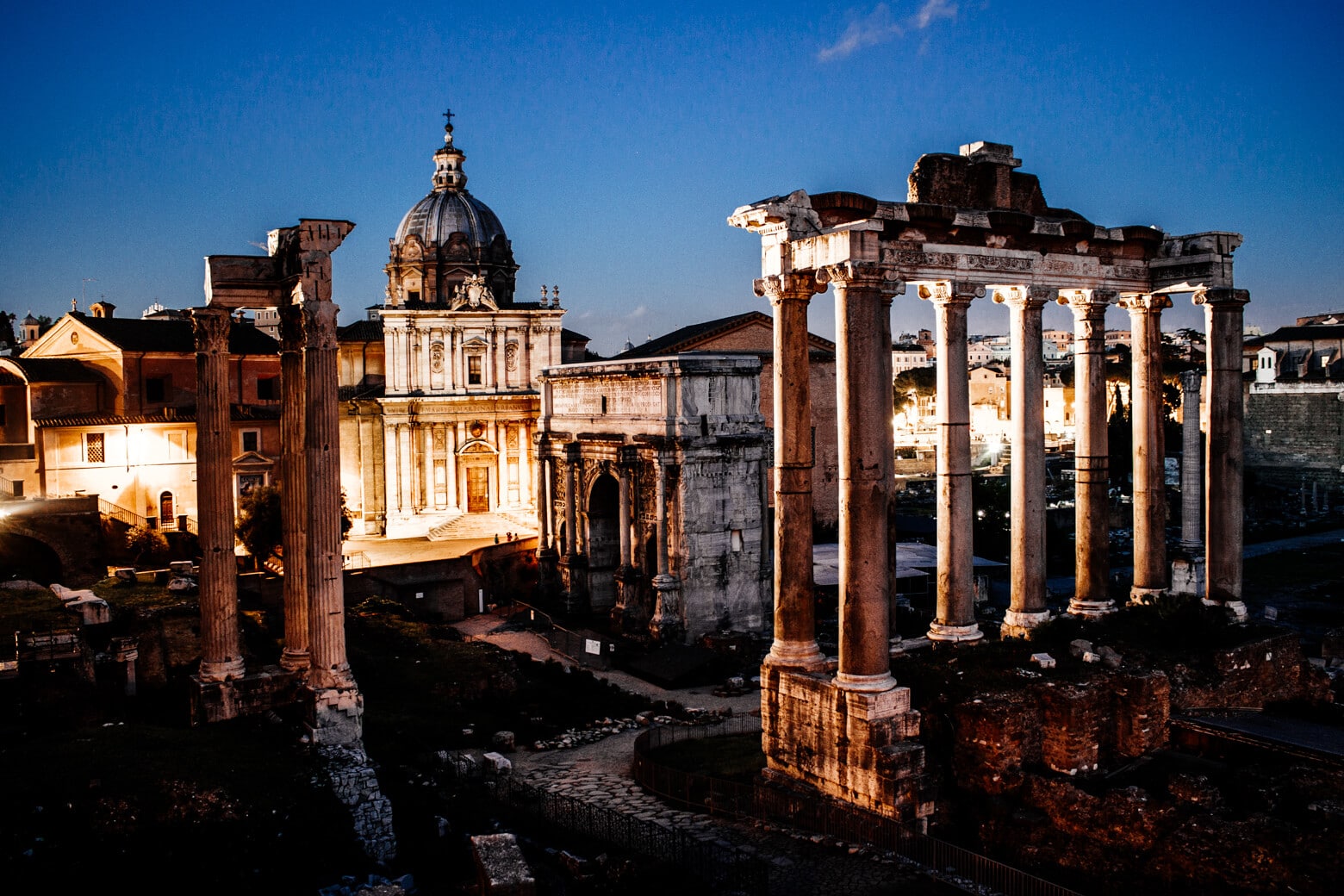 A while back I wrote where to go in December but that was definitely geared towards a holiday in the snow. Quite the opposite of what you're looking for. Instead, I recommend one of the following cities for a sunny December holiday.
Rome, Italy – Rome has relatively mild winter weather giving you ample opportunities to walk around the historic centre and sights like the Roman Forum and the Trevi Fountain. While alfresco dining might be out of the question you can take advantage of visiting at a quiet time of the year, relaxing at a cafe window seat directly on famous squares like Piazza Navona and Piazza di Spagna.
Marseille, France – Marseille is one of those cities with crisp, cool winter air and sunny skies practically all winter long. It's an interesting port city with a unique blend of cultures, reflected in the delicious Marseillaise cuisine. The city is reachable on the high-speed TGV train from the north of France and a number of low-cost airlines fly to the region and nearby cities like Avignon.
Kotor, Montenegro – If you prefer to get off the beaten path, Kotor has one of the most stunning natural landscapes in the Balkans and during December you'll be one of the few tourists to experience the city. This historic city is protected from the weather thanks to its location on the beautiful Bay of Kotor. Make sure you walk up to the fortress for sunrise or sunset. Look for cheap flights to Tivat or across the border in Dubrovnik, Croatia.
Where to go on holiday in January
If you would prefer a January holiday in Europe, start looking as far south as possible if you want some winter sun.
Sicily, Italy – Southern Italy is very different from the north, especially in Sicily. The food and lifestyle is more relaxed and warm and prices are ideal if you're looking for a cheap January holiday. Catania is one of Sicily's most visited areas but you might also consider visiting Palermo, Syracuse, Taormina or smaller cities like Cefalu or Messina.
Perpignan, France – France's southern coast has some peaceful winter sun destinations, especially along the south-west coast from Perpignan to Montpellier. There are opportunities for winter hiking or sunny beach walks if it's not too windy while you're there. From Perpignan, you could take a day trip to medieval Carcassonne, an incredible walled city, or cross the border into Spain to visit the Dali Museum in Figueres or coastal town Cadaques.
Lisbon, Portugal – While the weather is definitely warmer in southern Portugal, there is so much more to do in Lisbon. It's one of Europe's great cities with the perfect mix of historic sights, nightlife, shopping and incredible cuisine. It's affordable, lively and packed with events all year round, even in winter.
Where to go on holiday in February
February holidays in Europe are for the brave! In February you'll likely face the bitter cold, rain and maybe even snow. This is really the time to go further away to places like the Canary Islands, Cyprus or Malta.
Christmas Holidays in the Sun
Christmas holidays without rain and snow are a little hard to come by in Europe. Classic Christmas market destinations like Germany, Austria and Switzerland are always going to be on the chilly side. If you want warmer Christmas markets you're going to have to look at destinations not typically know for their Christmas celebrations yet still have annual markets.
Zadar, Croatia – The small coastal city of Zadar is known for its sunsets and musical water organ. It's a beautiful, quiet place in winter with a small Christmas market which only started a few years ago. It's not the easiest place to get to as there are no trains from Zagreb, only the bus but that means most people in Zadar during winter are locals or a few slow travelling tourists. The upside is the food is amazing, the sunsets over the islands are incredible, the Croatian coast is relatively warm in winter and it's a cheap winter destination.
Nice, France – The southern coast of France has some of the lowest winter rainfall in Europe. If you visit Nice at Christmas it's highly likely you'll have sunshine and the possibility of warm days, perfect for walking around the Christmas markets or along the Promenade des Anglais. There are regular fast trains to Nice or low-cost airlines flying into nearby airports.
Genoa, Italy – Italy's northern cities have the best Christmas markets in the country and Genoa has one of the biggest. The historic centre of Genoa is decorated with Christmas lights and Piazza Caricamento is transformed into a medieval village with market stalls and artisan traders.
New Year Holidays in the Sun
Finding a sunny destination in Europe for New Year's isn't an easy task. I would suggest a bigger city in southern Europe known for its nightlife and events.
Barcelona, Spain – A great city which never stops, Barcelona at New Years is a little crazy but loads of fun. Barcelona is often warm and sunny and when the weather isn't great you can head indoors to eat and drink cava or visit one of the city's famous museums or exhibitions.
Ibiza, Spain – One of the most well-known party destinations in Europe, Ibiza is huge in summer but still popular if not a little more laid back in winter.
Athens, Greece – Athens will almost certainly be sunny for New Years. There will be many events to keep you occupied or enjoy New Year's dining on delicious Greek food and ouzo.
Long Stay Winter Holidays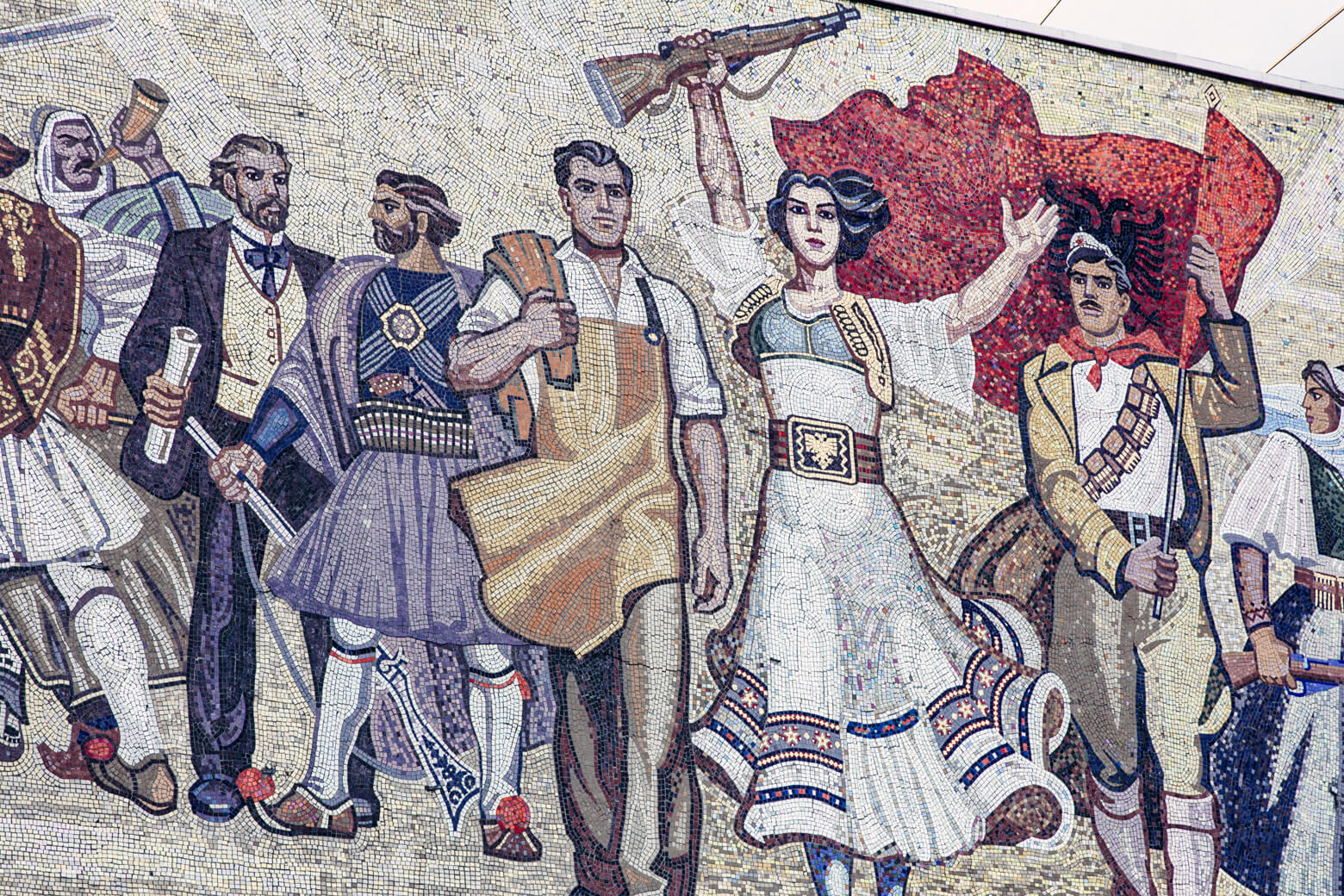 If you have plenty of free time and the budget to go with it or are location independent then you have the luxury of being able to travel slowly and choose a long stay winter holiday in 2019. For this type of holiday, I'd recommend a quiet, low-cost destination, staying in an Airbnb or house sitting if you can find it.
Costa Brava, Spain – There are many small resort towns on the Costa Brava that mostly close down for winter except for a few long term residents. You can often find great deals on apartments and Airbnbs in these destinations as the owners are happy to have anyone in the apartment rather than being vacant for months.
Tirana, Albania – Tirana is absolutely full of low-cost Airbnb apartments for rent. The city is lively all round, even in winter, and is warmer than most capitals in the Balkans. Tirana is a vibrant, dynamic city, with so many things to do in winter. It's a great long-stay destination.
Dubrovnik, Croatia – Dubrovnik has some of the cleanest, freshest air in the Mediterranean. The city is quiet in the off-season but you can still experience the winter festival and other regional events. The Dalmatian coast is so peaceful in winter and the water crystal clear. Apartments are incredibly cheap and long term visitors are always welcome.
Winter Destination Temperatures
Seeing as we're talking winter in Europe, temperatures are rarely going to get much higher than low to mid-20s, even on the Med. You'll need a little luck on your side to have unseasonably warm temperatures but there is a good chance of sunshine in a number of places.
Choosing the right location with the help of this guide will increase your chances of warmth. Here are a few examples of warm(ish) winter temperatures and a low chance of rain.
Tenerife, Spain – 20-21, 3-5 days of rain.
Funchal, Portugal – 18-19, 7-10 days of rain.
Malaga, Spain – 17-18, 4-5 days of rain.
Seville, Spain – 16-18, 5-6 days of rain.
Nicosia, Cyprus – 16-18, 6-7 days of rain.
Faro, Portugal – 16-17, 5-6 days of rain.
Catania, Italy – 16-17, 5-7 days of rain
Valletta, Malta – 16-17, 7-8 days of rain.
Ibiza, Spain – 15-16, 4-5 days of rain.
Lisbon, Portugal – 15-16, 8-10 days of rain.
Costa Brava, Spain – 14-15, 2-4 days of rain.
Cagliari, Sardinia – 14-15, 6-7 days of rain.
Athens, Greece – 13-15, 5-6 days of rain.
Rome, Italy – 12-14, 7-8 days of rain.
Dubrovnik, Croatia – 12-14, 8-10 days of rain.
Biarritz, France – 13-14, 11-13 days of rain.
Perpignan, France – 13, 3-4 days of rain.
Nice, France – 12-13, 4-5 days of rain.
Marseille, France – 12-13, 4-6 days of rain.
Genoa, Italy – 12-13, 5-7 days of rain.
Tirana, Albania – 12-13, 7 days of rain.
In summary, where is it hot in December thru February in Europe? Possibly the Canary Islands off the coast of Africa and maybe southern (mainland) Spain and Portugal. Where has the lowest number of rainy days? Southern Spain and Portugal again, Athens and the Mediterranean coast of France.
Those are my recommendations for winter sun holidays and Christmas holidays in the sun in Europe. Of course, you'll have warmer weather further afield but if you want to spend your winter holidays in Europe, there are some great sunny opportunities.
For more Europe inspiration, this post lists the best places to visit in Europe and where to go at specific times of the year. Or head to the Rearview Mirror home page to search destinations.
Recommendations are independently chosen based on personal travel experiences and extensive research. This post contains affiliate links to hotels in Europe. This means we get a small commission from any bookings at no extra cost to you.