If you purchase through links on this site, I may earn a commission at no extra cost to you. As an Amazon Associate I earn from qualifying purchases.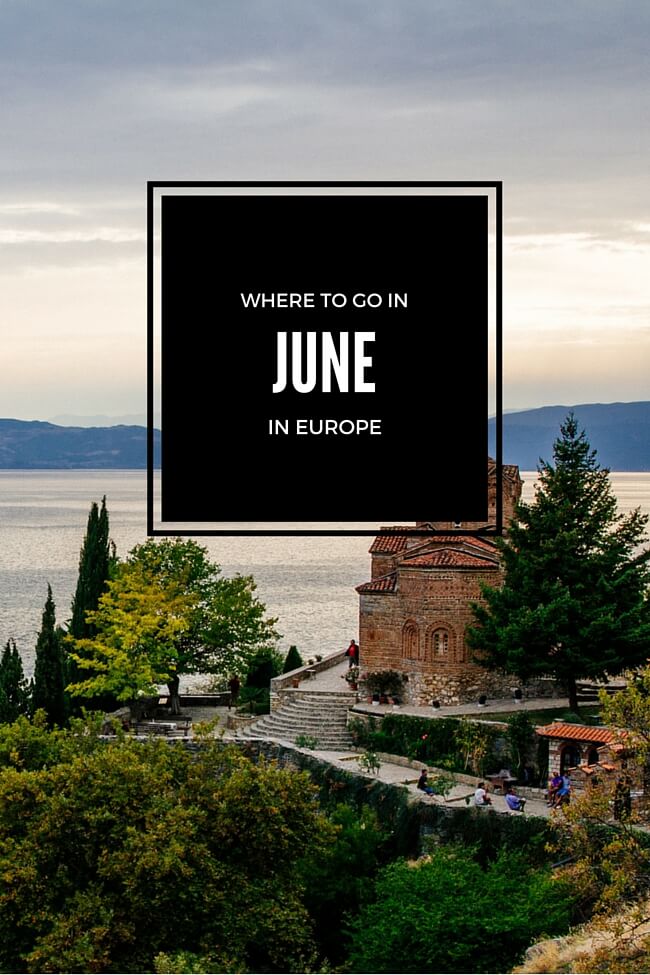 June means summer in Europe with temperatures finally (hopefully) warming up. It also means peak tourist season has begun so if you're yet to make your summer travel plans you might find many places in Western and Mediterranean Europe fully booked.
I know you might be thinking of a beach holiday and summer weekends in Spain and Italy can be tempting but there are other destinations which are just as fun, interesting and certainly better value. Read on for what I think is the best of Europe in June.
Where to Go in Europe in June
The Baltic States are nice to visit at this time of the year. Tallinn might be busy but elsewhere in Estonia, you could be the only tourist in town. Riga and Vilnius are cool capital cities where cafe culture and cocktail hour are huge and the milder weather makes it more comfortable for exploring outdoors.
Scandinavia is great for outdoor activities too. Hiking around the fjords in Norway or island hopping in the archipelago around Stockholm is perfect when temps are in the mid to low 20s.
But my real recommendation for where to go in June is the Balkans, in particular, the Western Balkans. The weather is perfect, you have lakes and the sea for swimming, historic cities to explore before it gets too hot and beautiful scenery.
North Macedonia
North Macedonia is still one of the cheapest countries in Europe, both cheapest to get to and cheapest once you're on the ground. The weather in Ohrid and Skopje, North Macedonia, in June is usually sunny with temperatures in the high 20s.
Ohrid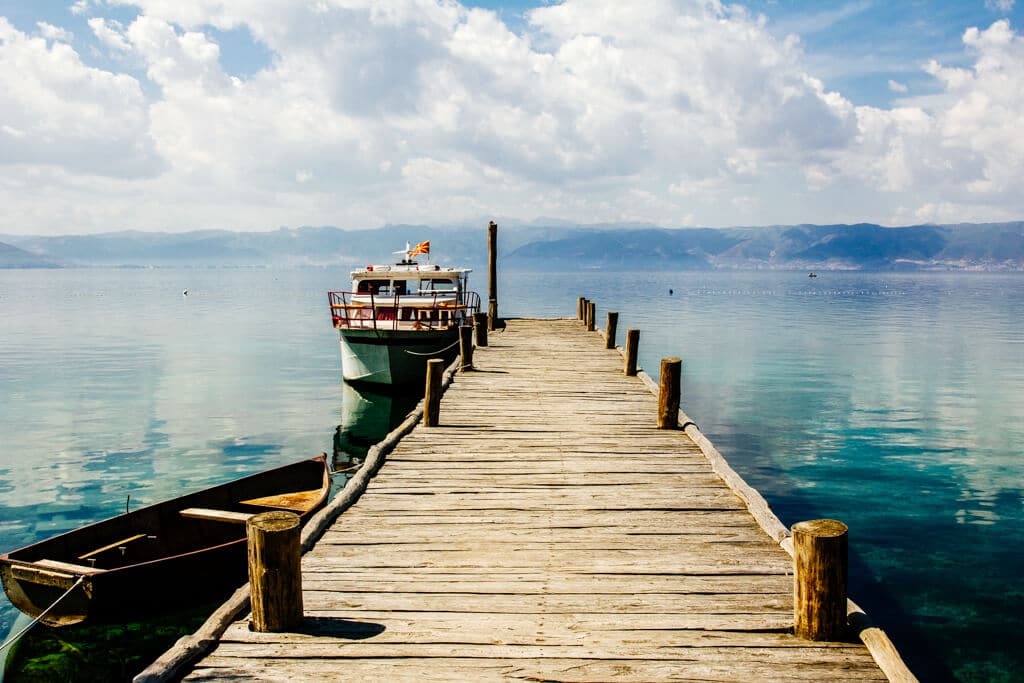 Ohrid is a sleepy town in the off-season but it gets lively as things warm up. You can visit historic (and pre-historic) sites, ancient amphitheatres, party with locals, swim in the lake and hike remote trails.
Skopje
I still can't quite get my head around Skopje, it's weird but fun with a touch of history thrown in.
Montenegro
I do cringe a bit when people label destinations as underrated (I've done it myself too many times) and when you see the number of tourists cramming into Budva in August it's becoming more difficult to describe Montenegro as that. But considering the natural beauty of the Riviera, it's difficult to understand why more people don't visit.
In June, you can expect the weather in Kotor and along the coast to be in the mid-20s with clear skies.
Kotor
I do wish I'd spent more time in Kotor and hiked amongst the fjord-like scenery. The views are some of the best in the Balkans. From Kotor, you can also visit the village of Perast and other smaller villages or take a day trip to Budva. Kotor truly has the most spectacular views in the Balkans.
Albania
The water along Albania's coast is starting to warm up but if you're set on a beach holiday I suggest waiting until September when the sea along the Albanian Riviera is warmer and most of the crowds will have returned home. Instead, I'd take this time to visit the inland towns like Gjirokastra and Berat or try Korca for somewhere well off the beaten tourist track. Read my full guide to visiting Albania for more ideas. The weather in southern Albania will be getting hot in June with temperatures typically close to 30C.
Gjirokastra
Gjirokastra is an unusual looking city with its grey stone and Ottoman facades. It's surrounded by mountains and overlooked by a fortress. If you're visiting this area don't forget to stop by the Blue Eye spring and the ruins in Butrint.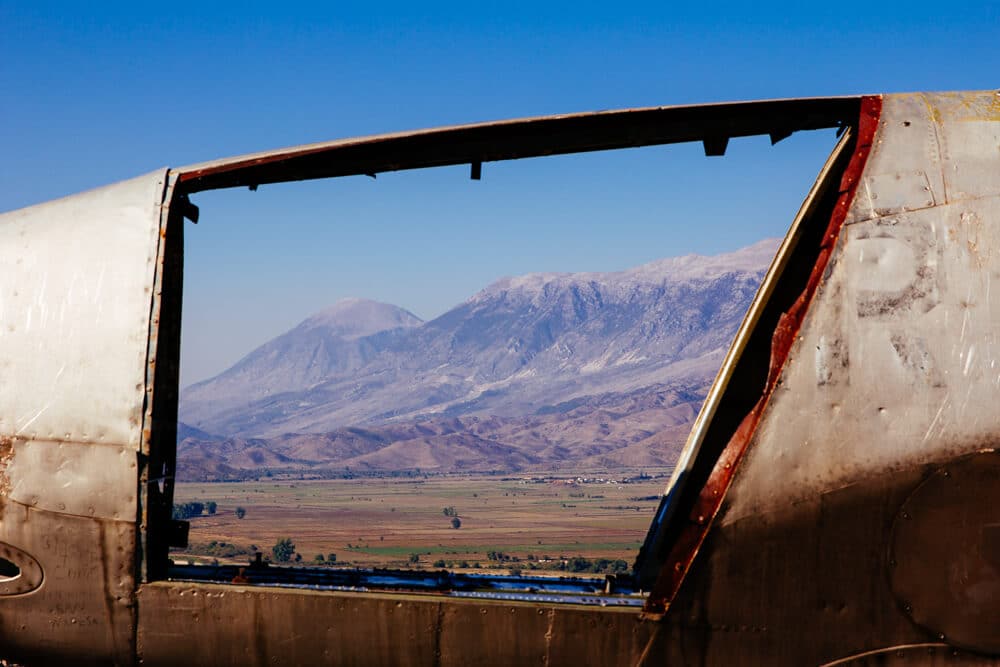 Berat
Berat has changed a lot since I was there, they've fixed the roads, redeveloped the riverfront and more of the old Ottoman houses have been renovated. Berat can get hot and humid later in the summer, now is the best time to visit.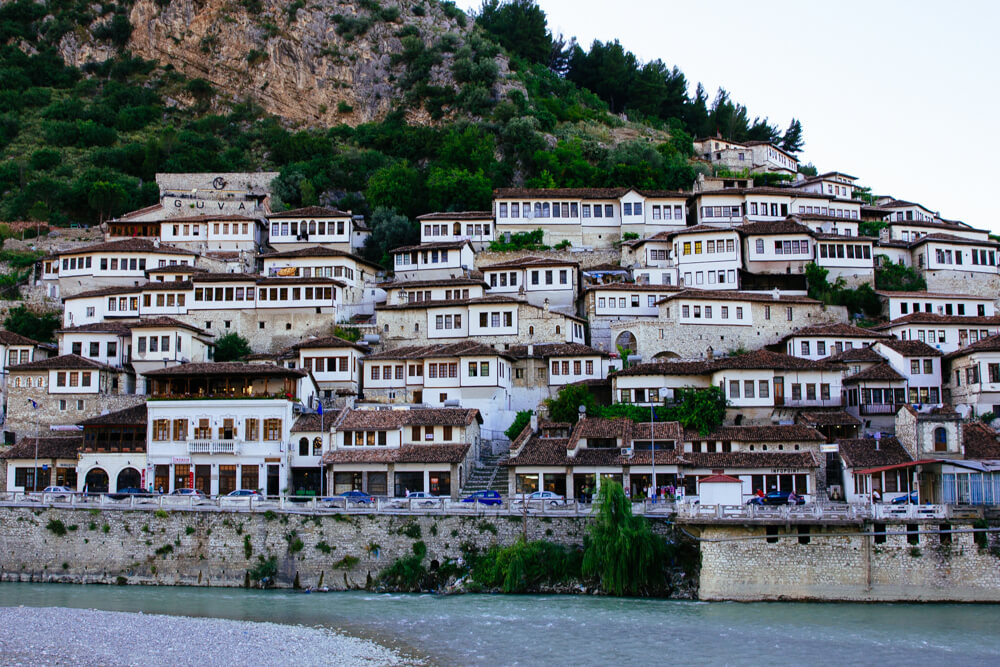 Bosnia & Herzegovina
You could easily spend weeks soaking up the history in Sarajevo from the ancient to the very recent. Different cultures and traditions and cuisines blend well here. Then stop in Mostar to visit the bazaar and watch divers jump off the rebuilt Old Bridge.
Sarajevo and Mostar are the most well-known spots in BiH but there are so many other gorgeous towns that get few visitors. Hire a car and get out of the cities to see the best of the country. The weather in Sarajevo and Mostar at this time of the year is ideal for exploring, with temperatures around 25C.
Croatia
Croatia is getting busy already, especially in the south and more popular islands Korcula and Hvar. But there are less frequently visited islands like Vis and Mali Losinj which are still quiet at this time of the year and in parts for most of the summer. Even better, look at Sibenik and the Kornati Islands, an incredibly peaceful destination on the central coast.
There's some great info on Vis here and an interesting festival on Mali Losinj. June weather in Croatia depends greatly on where you are but on the central coast, from Dubrovnik to Split and Sibenik, you can expect temperatures in the mid to high 20s.
These cities aren't only great travel destinations for June, many of them would be suitable for long-term travellers and digital nomads. I've published a list of the best places in Europe to travel and work to give you more ideas.
June is one of the most popular times to travel in Europe as the weather is warm and the days long. It's the perfect time to visit Europe but take into consideration that much of Europe is on holiday at this time of the year too. You'll still want to take advantage of the weather and visit popular destinations but maybe go off the beaten path a little too.