If you purchase through links on this site, I may earn a commission at no extra cost to you. As an Amazon Associate I earn from qualifying purchases.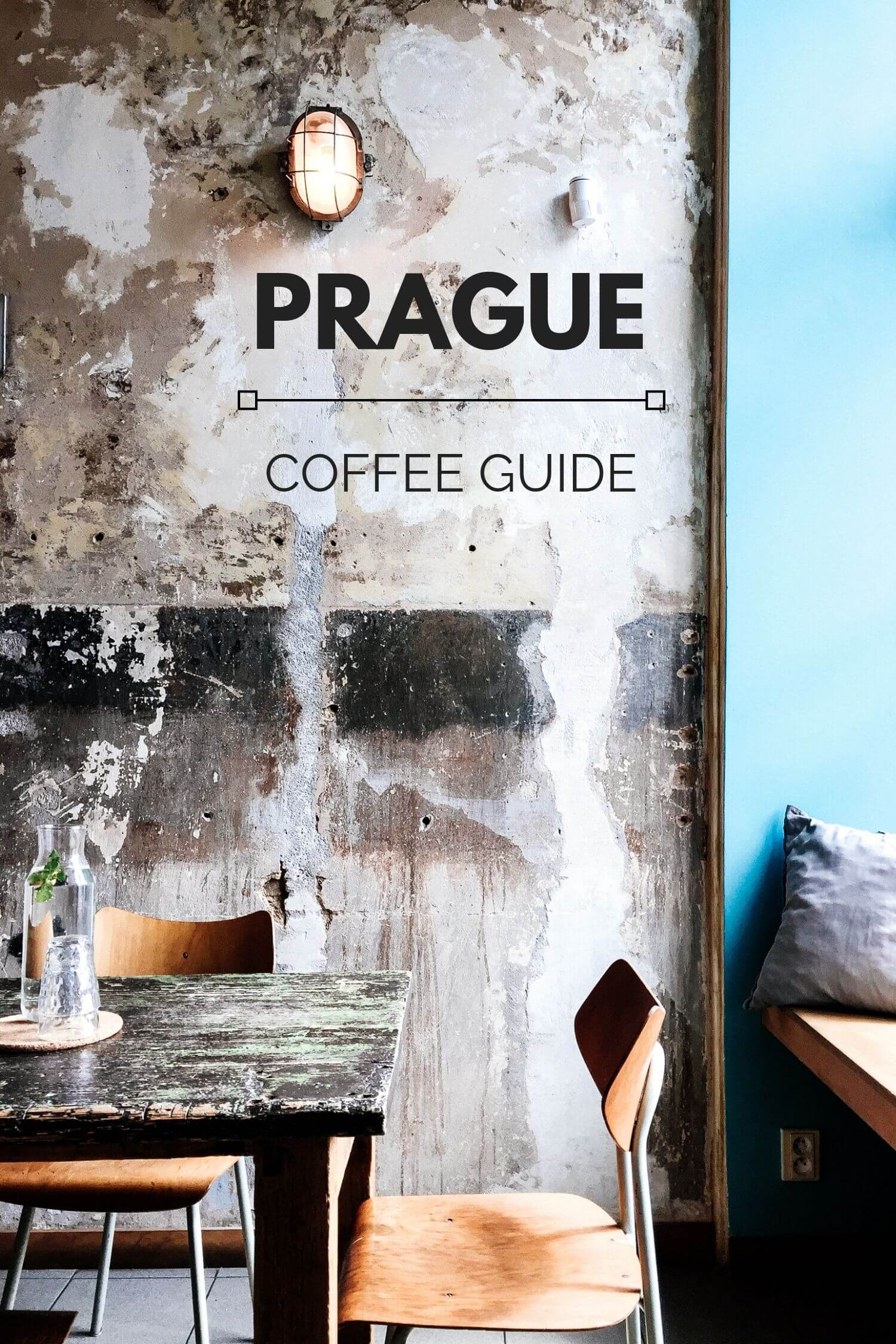 I made a huge mistake in letting Prague drift off my radar. I was living in nearby Budapest, spending a lot of my spare time in Vienna and Berlin but rarely making the trip over to Prague.
There was no need to neglect this incredible city but I made up for it on my last trip by spending day and night researching all things Prague.
Drinking Czech coffee and reviewing as many specialty coffee shops as humanly possible was well worth the time. I'm happy to share the results here so we can all support these awesome small businesses.
Prague is one of the best cities in Europe for specialty coffee. They seem to have more cafes per capita than I've seen just about anywhere, at least in the historic city centre and inner suburbs. And what a great city to enjoy a flat white, cortado or V60, sitting in a cozy eclectic cafe or converted warehouse while surrounded by historic beauty.
If you're looking for more food and less coffee, check out this Prague food tour or these snapshots of Prague might motivate you to get to Prague yourself one day.
Best Cafes in Prague
If you're looking for the best coffee in Prague, not a place to eat or linger but simply to drink great coffee, then don't go further than Onesip.
Onesip Coffee
Hastalska 15
Stare Mesto, Prague 1
In Prague since 2016, this hole in the wall cafe serves the best flat white in the old town and espresso-based coffees. Chatty baristas work with a vintage look machine and serve their smooth flat white or perfect cortado in beautiful handmade porcelain cups from Denmark. You can sit on one of the stools by the window or stand outside on the cobblestone street. You can enjoy a small pastry with your coffee or some fair trade chocolate.
Onesip uses beans from a number of roasters including the Coffee Collective, Candy Cane Coffee and Round Hill Roastery.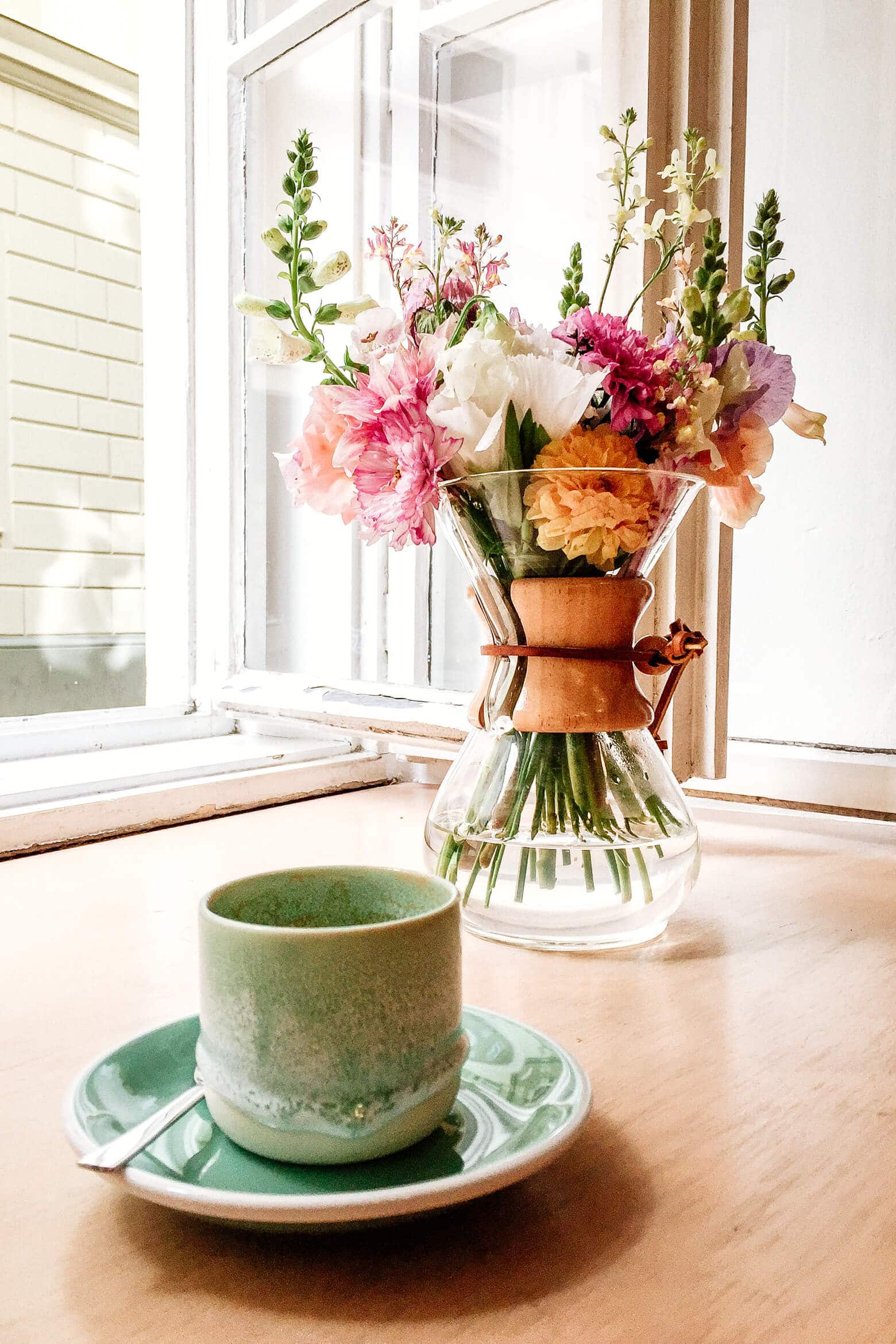 Coffee Shops in Prague Old Town
EMA Espresso Bar
Na Florenci 3
Nove Mesto, Prague
If you prefer somewhere bigger with a bustling atmosphere, EMA Espresso Bar has plenty of seating inside, upstairs and outside. This cafe attracts local professional workers, international migrants and tourists. It's a good choice for morning tea or a soup and sandwich type lunch. The coffee beans change regularly and you can have the coffee brewed in all kinds of ways. EMA is also a great cafe for hot chocolate or freshly squeezed lemonade on warmer days.
Super Tramp Coffee
Opatovicka 18
Nove Mesto, Czechia
Hidden away in a difficult to find courtyard, Super Tramp is a very hipster cafe with specialty coffee in a cosy space. There's a small seated area inside and a mix of places outside if the weather is good. They didn't know what a cortado was when I asked but they happily made one for me. There's no wifi here but it's a nice place to get away from the hectic crowds of central Prague.
Republica Coffee
Martinska 4
Stare Mesto, Prague 1
If you're staying near the National Theatre or the Dancing House in the old town, Republica Coffee is a great choice for your morning brew. This was my local when I was staying in an Airbnb around the corner. A small cafe that opens earlier than most (7am), along with great coffee they serve sandwiches and cakes. The cafe is hidden away enough to not be overrun by tourists yet is still quite busy and somewhat popular with people working on their laptops.
Coffee and Brunch in Karlin – District 8
Karlin is one of Prague's wealthy hipster neighbourhoods popular with international migrants and young professionals. There are many cafes to choose from and interesting food options like Canadian-style poutine (Garage Karlin), high-end bakeries (Eska) and wine bars (Veltlin).
Muj Salek Kavy
Krizikova 105
Karlin, Prague 8
Translated to My Cup of Coffee, Muj Salek Kavy is the best and most popular coffee and brunch spot in the Karlin district. It's incredibly popular with residents and visitors of all nationalities. They are serious about their coffee here, serving espresso drinks, filter coffee and cold brew.
If you want to try a variety of coffees they offer a tasting plate with a mix of coffee types. Otherwise, they specialise in filter coffee and I definitely recommend going with their daily special. As far as food goes, the rice pudding with red berries was an outstanding sweet breakfast.
Cafes in Vinohrady – District 2
Vinohrady is Prague's other popular neighbourhood although it's considerably more residential than Karlin. You'll find many brunch spots in this neighbourhood and they'll most likely serve great coffee too.
Momoichi Bistro
Rimska 35
Vinohrady, Prague 2
I would say Momoichi has the best brunch menu in all of Prague. It's quirky, unique and delicious. The food is an interesting mix of Japanese, Chinese and Middle Eastern cuisine, taking you along the Silk Road as they say. The coffee is definitely great but Momoichi specialises in matcha and other teas. Try the Japanese breakfast if you're looking for something different and delicious. Try everything. You won't be disappointed.
Monolok Cafe
Moravska 18
Vinohrady, Prague 2
Mezi Srnky
Sazavska 19
Vinohrady, Czechia
La Boheme Cafe
Sazavska 32
Vinohrady
Best Coffee in Holesovice – Prague 7
Prague has experienced significant gentrification over recent years and the next area headed in that direction is Holesovice in Prague 7. Located across the river and up the hill past Letna Park, the neighbourhood is easily reached on the tram or via the Vltavska or Holesovice metro stations. Holesovice is a fun area to explore with loads of interesting cafes, restaurants, organic stores and boutique shops.
The Holesovice neighbourhood was first recommended to me by my friend Kami. She has an excellent district guide to help you explore more than just coffee in this alternative area of Prague.
Dos Mundos Cafe
Milady Horakove 38
Holesovice, Prague 7
Dos Mondos has the best coffee in the Holesovice with attentive baristas, a variety of beans to choose from and quirky swing chairs to sit in. Highly recommended.
Vnitroblock
Tusarova 31
Holesovice, Prague 7
Further away in upper Holesovice is a cool design space with clothes and homewares by local and European designers. Vnitroblock has regular events, a cinema, a bar and art on the walls. The coffee is excellent and the space is welcoming. It's a great space where you can linger for a while on their comfy sofas and it's not too crowded. Try the Italian ice cream or a cold brew coffee on a warm day.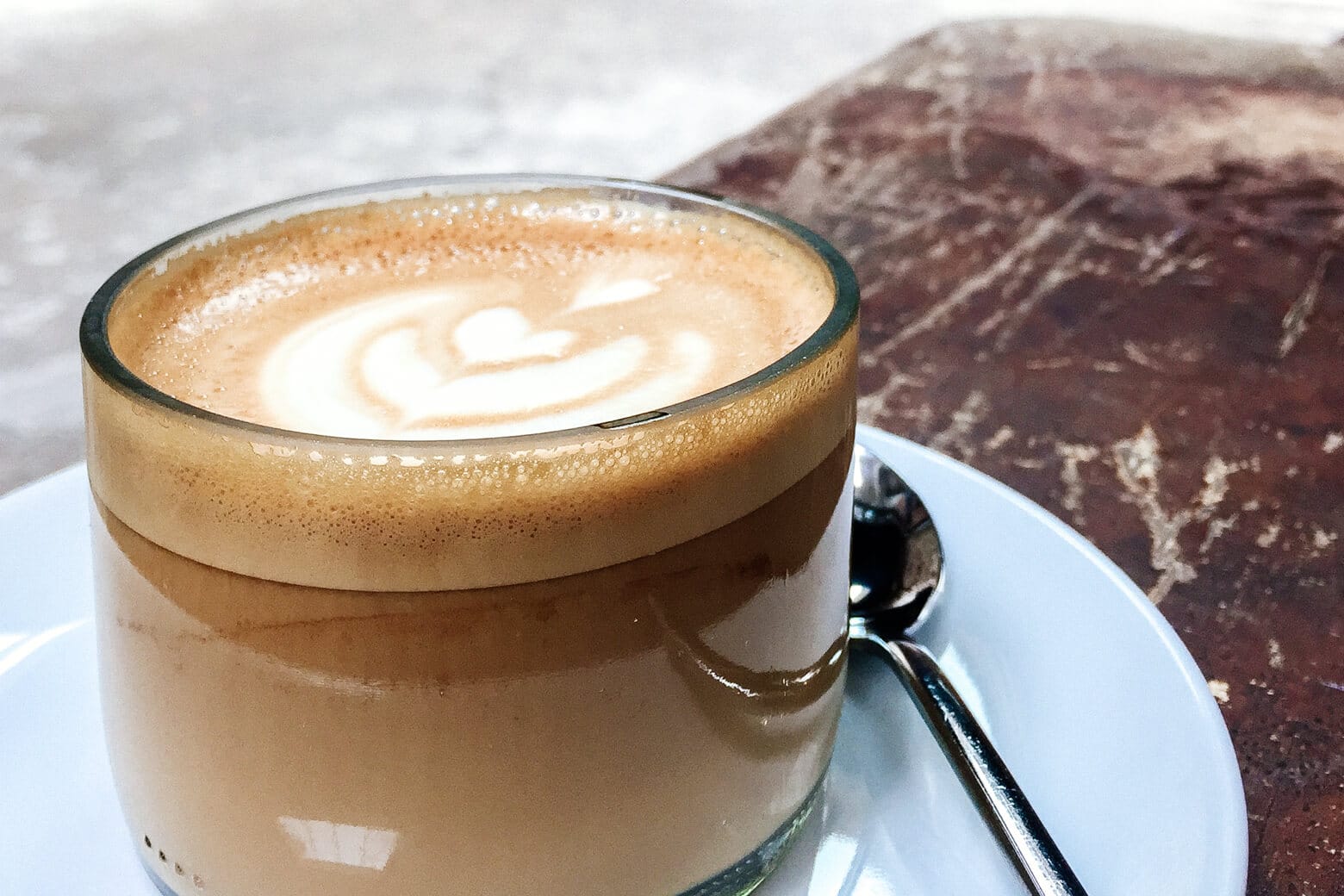 Cafe Letka
Letohradska 44
Letna, Prague 7
The last of my recommendations in Holesovice is Cafe Letka. High ceilings, distressed walls and communal tables are just some of the features which make this one of the trendiest and best cafes in Prague. The coffee comes from Five Elephant in Berlin, my absolute favourite coffee spot in Berlin's Mitte district. Cafe Letka is also worth visiting for breakfast, brunch, smoothies and consider tying one of their amazing raw hot chocolate drinks with honey.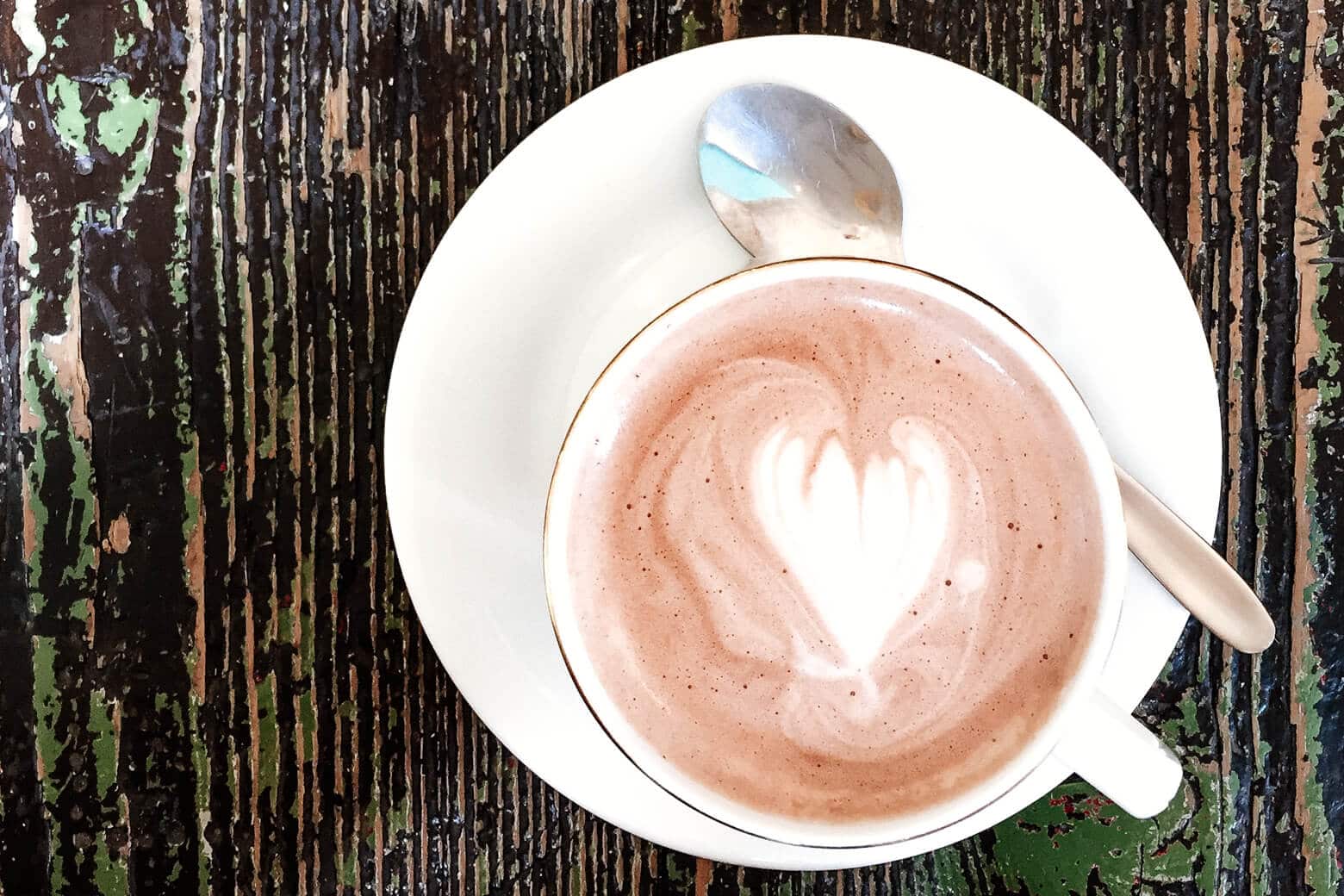 The Best Cafes Near Prague Castle
While there are many sights, historic monuments and of course Prague Castle to explore in this neighbourhood, there isn't much in the way of good coffee or even worthwhile cafes or restaurants. Cafes in this area are often tourist traps so I'd recommend sticking to the two cafes I mention here.
Kavarna Novy Svet
Novy Svet 2
Prague Castle, Prague 1
Located in a quiet street behind Prague Castle, Kavarna Novy Svet is a small Prague coffee shop with good kavarna coffee and amazing cakes. Try to get a table on the rear balcony for views over the park.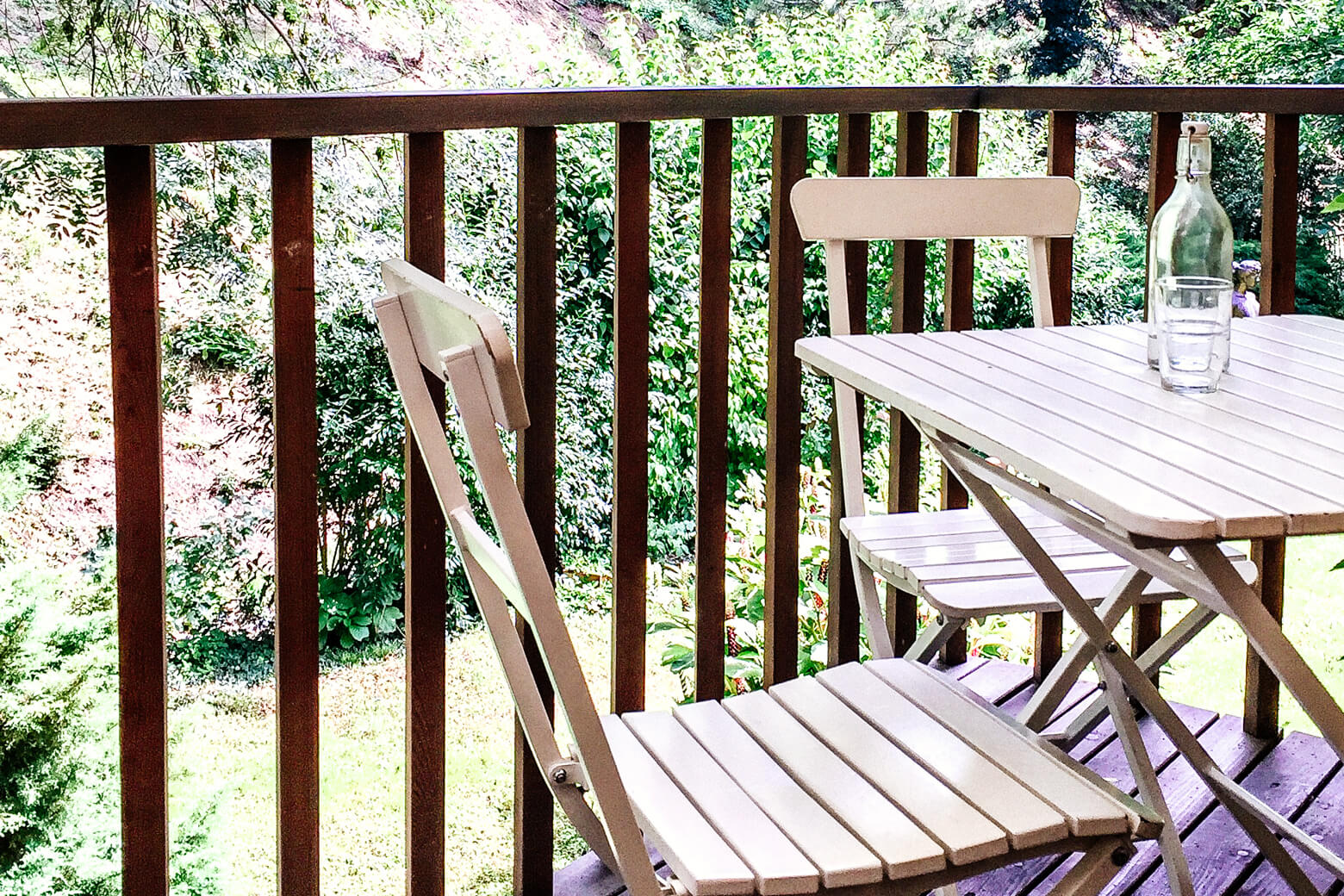 Cafe Lounge
Plaska 8
Mala Strana, Czechia
A short walk from the base of Prague Castle towards the river you'll find Cafe Lounge in Prague's district 5. While they do have excellent espresso here (made using a La Marzocco machine), this is the place to come for incredible food.
This was the best meal I had on my entire Euro trip that year and can't recommend it enough. The dishes are fresh and inventive but often with classic Czech flavours.
Check their menu as it changes with the season. Go for lunch for the best value for money.