If you purchase through links on this site, I may earn a commission at no extra cost to you. As an Amazon Associate I earn from qualifying purchases.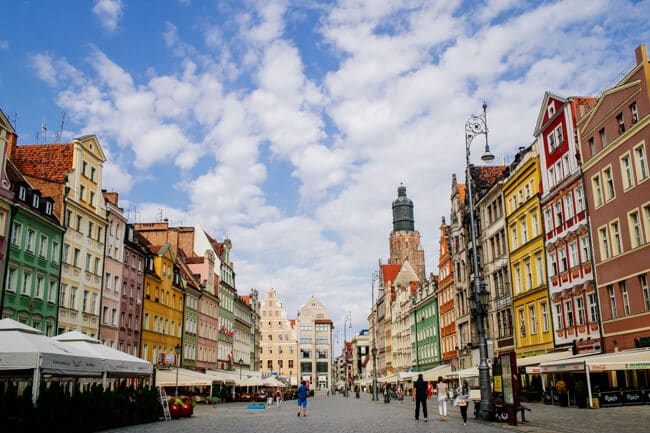 Gorgeous Wroclaw
It took me a full day of practice to get the hang of the pronunciation. Vrotswaf. Vrotswaf. Vrotswaf. It's not immediately apparent when it's spelt as Wroclaw. But it eventually stuck and I no longer feel like an idiot when speaking of the city with a Polish person and I can act superior in my knowledge when speaking with a non-Polish person. Not that I can pronounce anything else in Polish.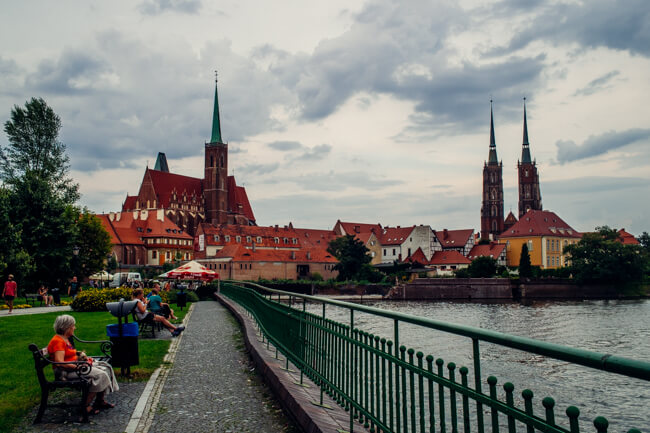 A couple of years ago I declared Krakow to have the most beautiful square in Poland. That was kind of pointless seeing as I'd never been elsewhere in Poland. But now that I've been to Poznan, Wroclaw, Warsaw and a few smaller cities in Poland I'm going to go out on a limb and say Wroclaw takes the prize.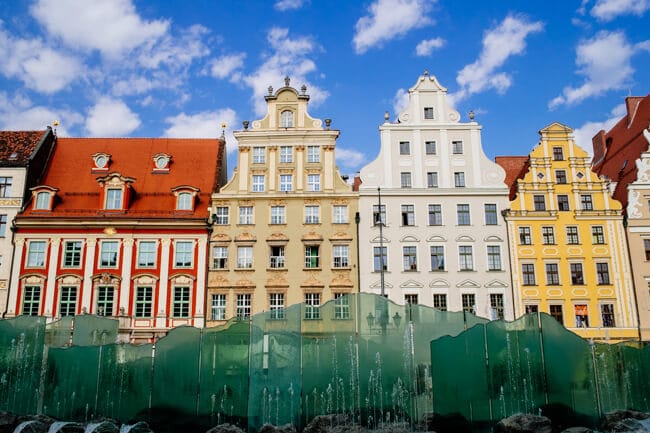 I absolutely love Poland. It's one of my favourite countries in Europe. Cities close to the German border were once part of Prussia and they retain the elegant architecture and colourful facades left behind by the Germans. This part of the country is the most beautiful in Poland and I'm not just saying that because my ancestors were from the region.
Read my guide to boutique hotels in Wroclaw to know where to stay.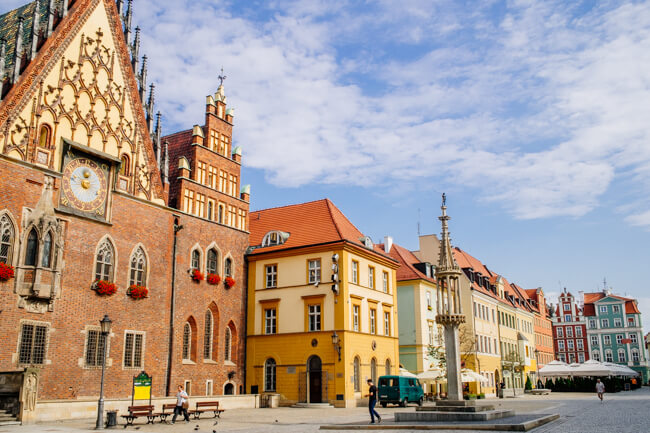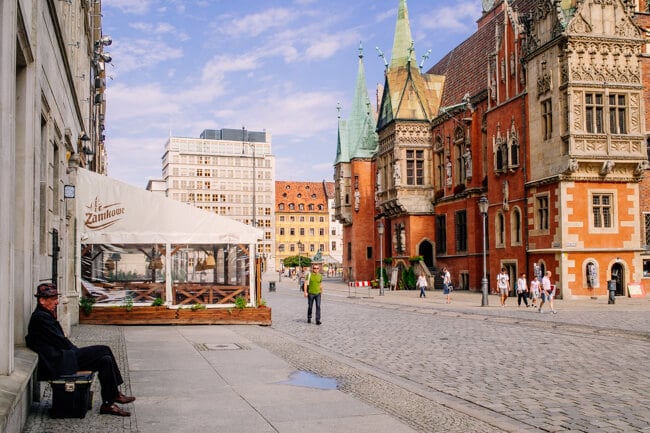 Not watching where I was walking, I almost stubbed my toe on a tiny statue outside of my hotel. Crouching down I saw a little gnome peering up at me and later discovered there are hundreds around the city.
At first, I thought it might have been a gimmick to engage tourists in a city where there aren't that many things to do. But it turns out to have originated as a subversive political protest against the former communist government.
Although many big businesses and shops now have their own gnomes around town so it's a bit of the former too.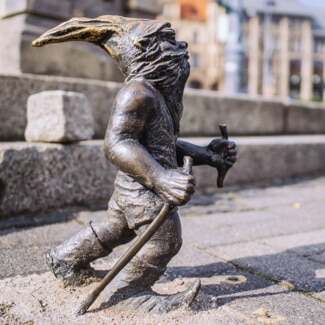 Wroclaw is not touristy like Krakow and you might not be wowed by the sights and monuments but it's a great city to stay and hang out in for a while, cafe hopping and chatting with the friendly locals. It's a three or four-hour drive from Berlin, Dresden, Prague and Krakow and definitely worth a side trip if visiting one of those destinations.