If you purchase through links on this site, I may earn a commission at no extra cost to you. As an Amazon Associate I earn from qualifying purchases.
The Netherlands is a very small country as far as distances go so you can easily drive from one end to the other within a few hours. Driving direct from Amsterdam to Maastricht, for example, would take a little over 2 hours. It's really easy to hop on the train to get around the country but if you're planning on driving, this Netherlands road trip covers the main stops and a suggested 9-day itinerary.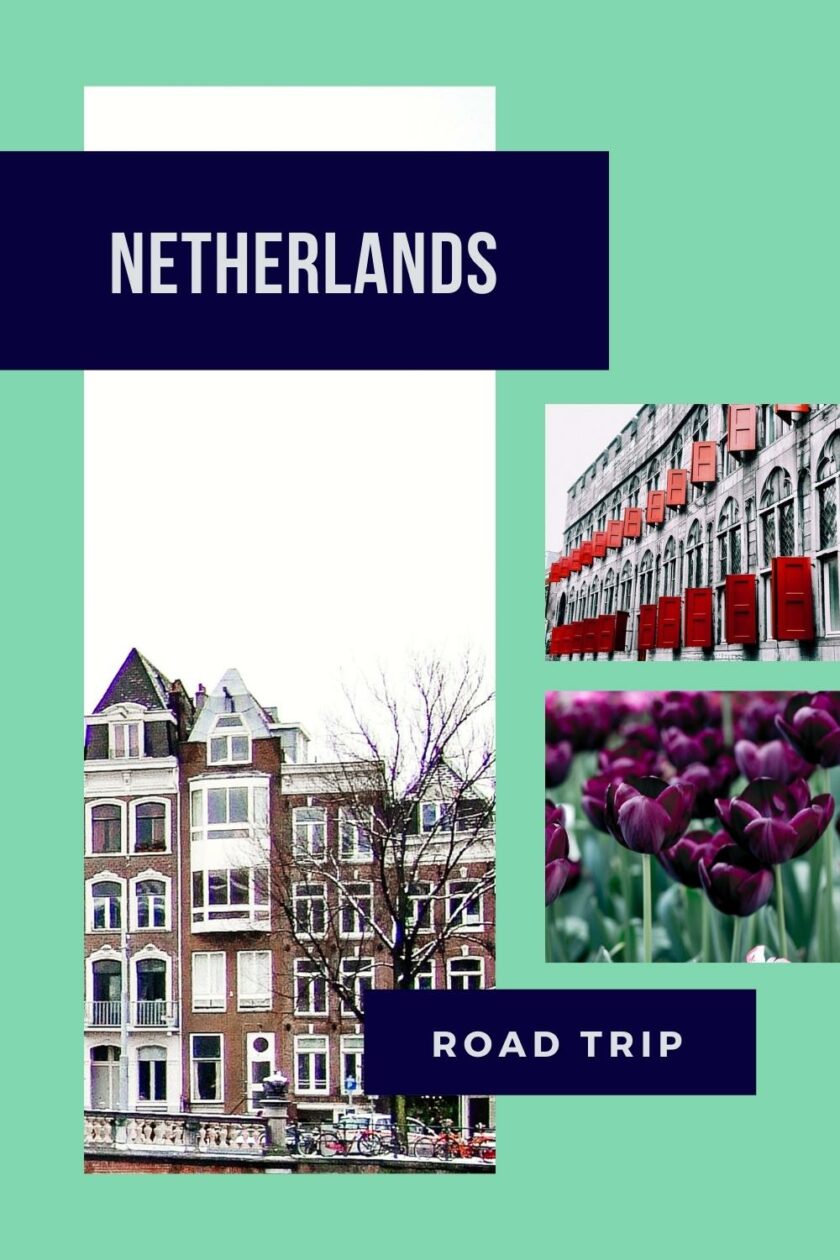 Netherlands Road Trip
A recent road trip saw me drive from Amsterdam to Lisse to see the Keukenhof tulip gardens. I then continued travelling, stopping at a few other cities along the way. I've combined this trip with my previous travels in the Netherlands to put together this road trip itinerary that should take anywhere between 7 days and two weeks (or more of course).
Amsterdam: 4 Days
I could easily spend a week in Amsterdam alone. Any visitor could. I have friends who have lived in Amsterdam for years and are still discovering new and interesting places.
How long you choose to stay here is completely up to you but for a first-time visitor, I suggest at least 4 days if you can.
On a trip to Amsterdam you could:
Explore the canals and inner city neighbourhoods like Jordaan. Simply wandering around Amsterdam is a lot of fun.
Buy tulips from the Bloemenmarkt, Amsterdam's unique floating flower market.
Go on a canal cruise. It might sound touristy (it is) but it's actually a relaxing way to see the city and it's a great introduction to Amsterdam.
Check out the Red Light District. You can't go to Amsterdam without at least having a look (it's very tame, trust me).
Stop at a coffee shop, it's not just for smokers, it's a cultural experience.
Get the iAmsterdam City Card. This card gives you free access to many museums, free public transport, a canal cruise and lots of discounts. It's worth it if you want to pack in a lot of sightseeing and museum visits.
Keukenhof Tulip Gardens: 1 Day
You can visit the Keukenhof tulip gardens on a day trip from Amsterdam but I think it's nice to stay in Lisse, the nearest town, as you can walk to the festival and take photos of the tulip fields at different times of the day.
The Keukenhof Gardens has the best show of tulips I have ever seen which isn't surprising as this is what the Dutch are known for but there are hyacinths, daffodils and orchid displays too, all of which are equally beautiful.
Keukenhof is open from late March to mid-May but I'd recommend visiting in late April or early May to see the tulips at their best.
If you're planning to see the tulips, our guide to hotels near Keukenhof Gardens has a list of recommended places to stay.
Maastricht: 3 Days
Maastricht is the Dutch city I would most like to return to. It's a very walkable city that is well known for its history and culture. The focal points of the city are its two main squares which have regular markets and plenty of cafes where you can relax after a long road trip. You can also visit the local fort and the underground city. Maastricht is also known for its coffee shops with many foreigners visiting the city for this reason alone.
Utrecht: 1 Day
Utrecht is almost like a mini version of Amsterdam, in the most wonderful way possible. You could stay a couple of days in Utrecht or take a day trip from Amsterdam if you prefer.
Utrecht is a very cute and progressive city where you can wander along the canals or hire a bike to explore. Be sure to try the local liqueur Advocaat while in the region and if you're game eat from one of the fast-food vending machines (not really recommended).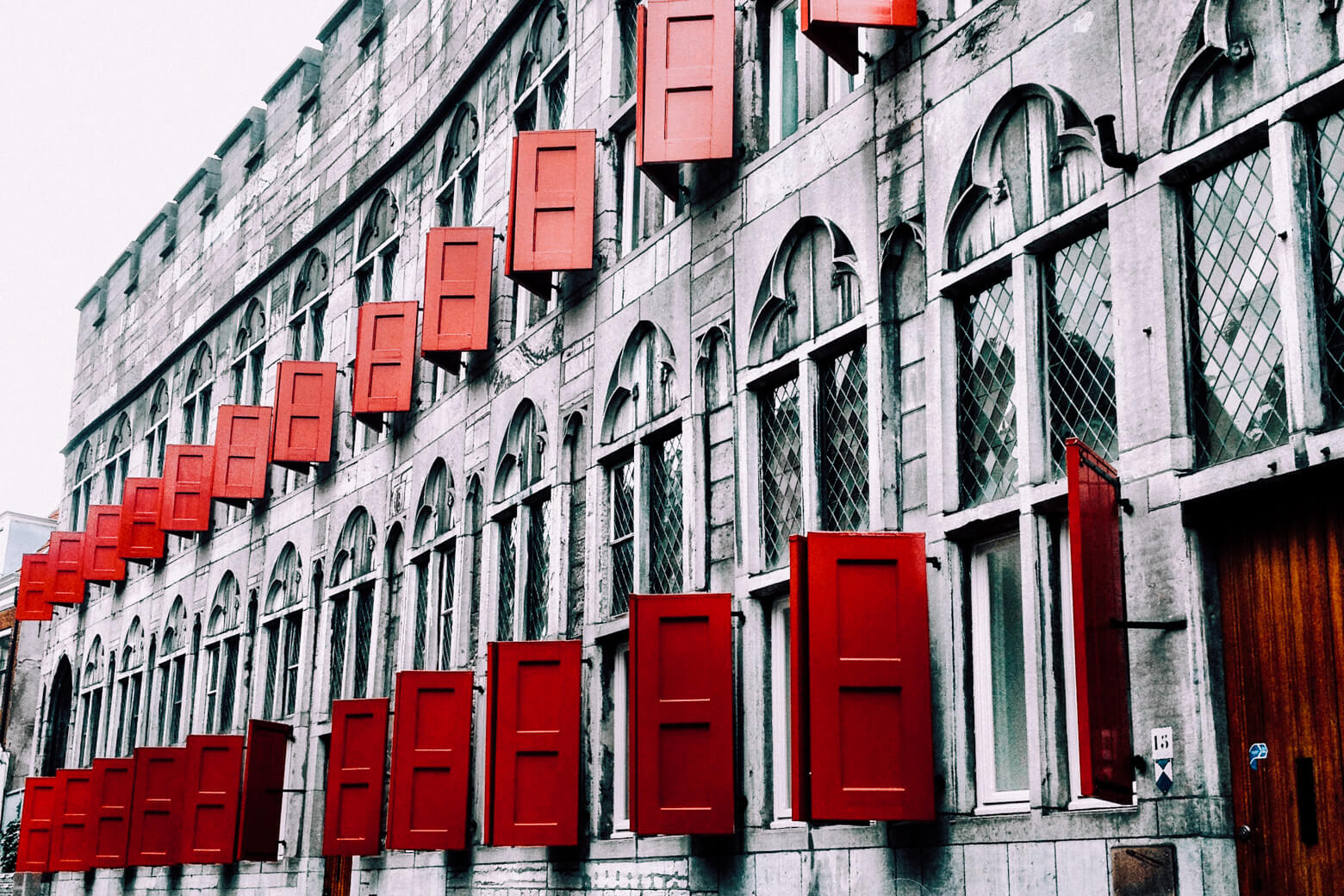 Use this guide to the best time to visit the Netherlands to help plan your road trip.
A couple of potential stops to add to your itinerary:
The Hague: 1 day
Rotterdam: 3 days
Nijmegen, 1 days
Arnhem, 1 day
Netherlands Road Trip Map
Driving in the Netherlands
A few tips for when you're driving in the Netherlands.
Watch out for cyclists. They have right of way at all times and be particularly careful when turning right as they might come up from behind on the inside.
Don't worry about toll roads because there are none. Driving on the highways in the Netherlands is free although there are a couple of tunnels which have a toll.
Keep right. The massive multi-lane highways in the Netherlands are impressive but always keep right unless overtaking (as we should always do).
Where would you recommend stopping on a Netherlands road trip?
—
Recommendations are independently chosen based on personal travel experiences and extensive research. This post contains affiliate links to hotels and tours in the Netherlands. This means we get a small commission from any bookings at no extra cost to you.