Twenty-first birthdays are a bit of a thing in Australia. It's kind of stupid because the age of majority is 18 but back in the day it was 21 and certain traditions stick.
Most people have a big party with friends and family. Everyone gets drunk and tells embarrassing stories about the guest of honour. It's a fun night that is quickly forgotten once the hangover wears off.
My lovely parents offered to throw me a 21st birthday party or buy me a round the world ticket.
Who needs a stupid party? Of course, I took the ticket!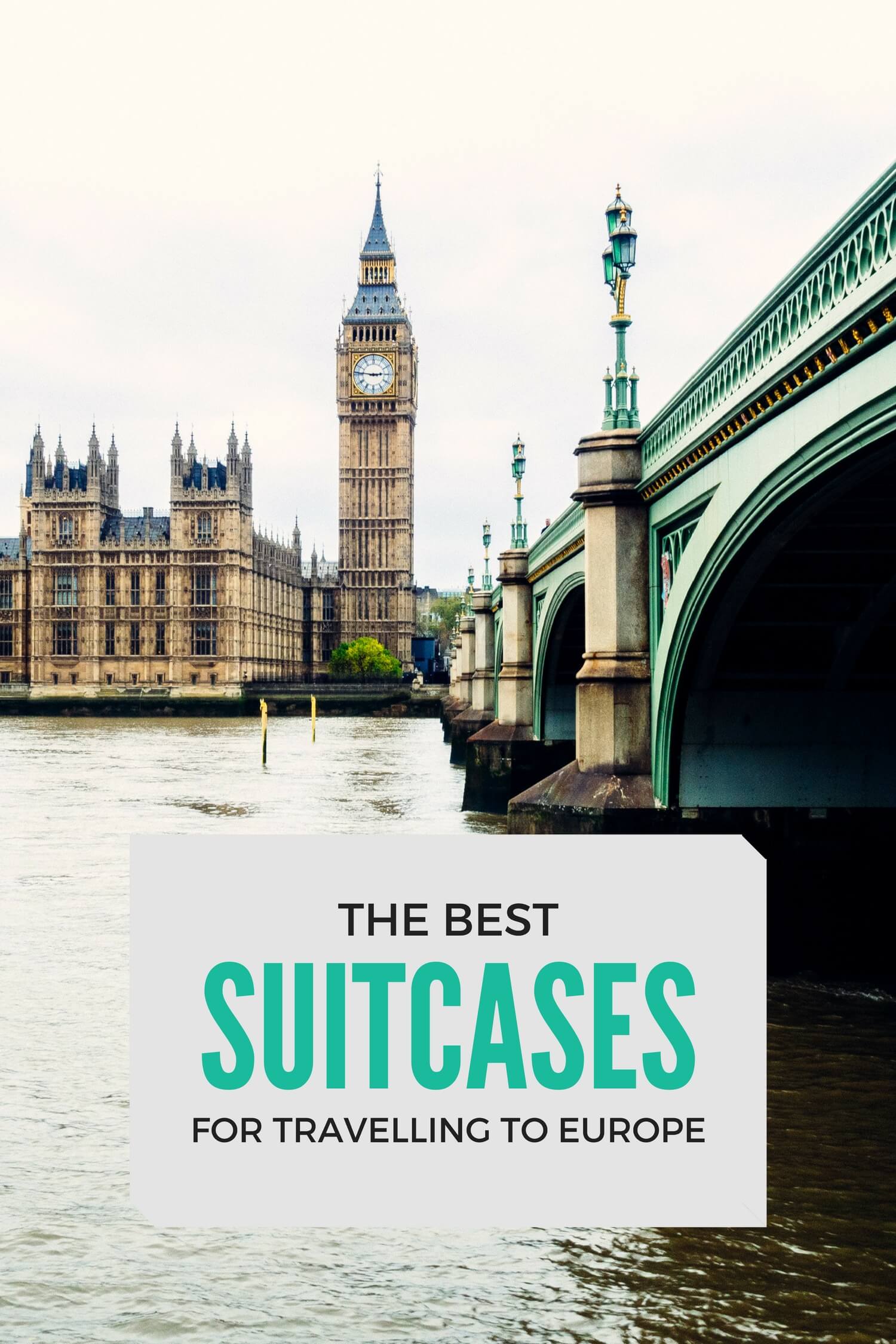 I've been very fortunate in my travel life. My grandparents took my brother and me camping almost every school holiday. I went on my first international trip when I was 12 years old and my first round the world trip when I was 20.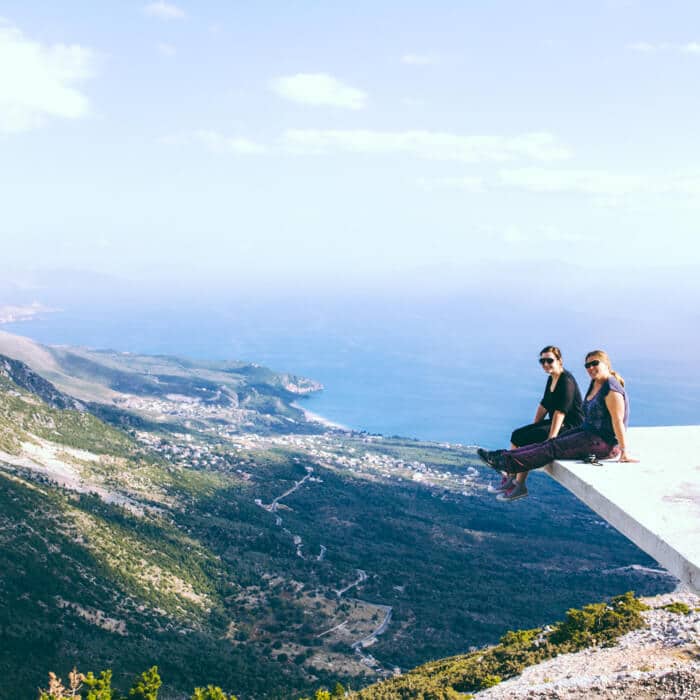 I moved to Europe in 1999 and started travel blogging in 2006. I've been a location independent full-time traveller since 2012.
In other words, I travel a lot and have lived out of a suitcase for way too many years.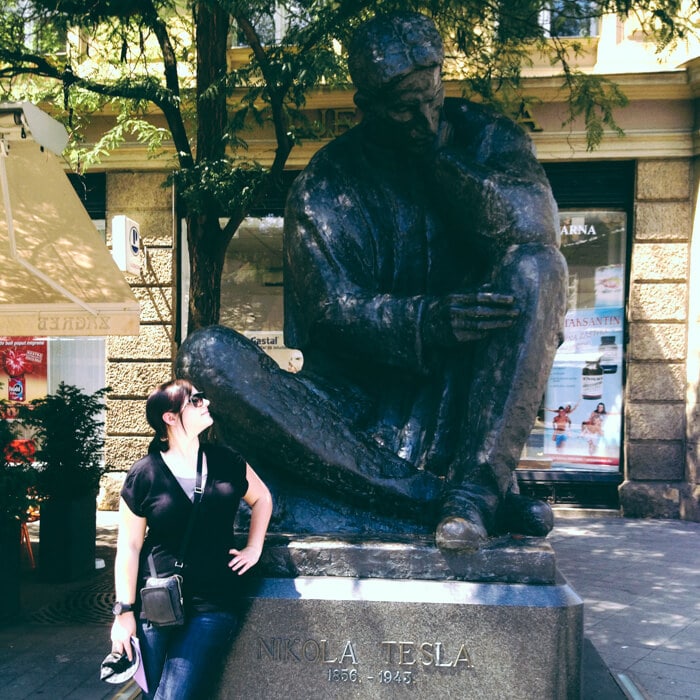 Europe Travel Luggage
Over these years I've used a fair number of different suitcases, from super cheap to luxury lightweight travel suitcases. In short, these are the suitcases I recommend for travelling to Europe.
Cheap suitcase: Delsey Epinette (ad)
Lightweight travel suitcase: Rimowa Salsa Air
Smart suitcase: Away
If you want to read on for the long version, the following are my experiences travelling with different suitcases and why I recommend the three above.
Best Suitcases to Travel Europe
I currently travel with a Rimowa 67 cm ultra-lightweight Salsa Air suitcase in their most stylish colour, Ultra Violet. I've been using this very suitcase since 2009. Eight years and it's still going strong. I love it and highly recommend it.
If you're not aware, Rimowa produces high-quality, luxury suitcases made in Germany. They're stupidly expensive. I usually abide by the 'buy cheap, buy twice' philosophy and I apply that to luggage too, although not always, which I'll get into later. Before you go thinking I've got money to burn, I bought my Rimowa in Germany where they are significantly cheaper than elsewhere plus I bought it on sale. In my mind, I got a bargain.
Brand: Rimowa Salsa Air
Suitcase size: 67 cm / 65 L
Weight: 3.2 kg
Price: €399
Until a couple of years ago, I shared that suitcase with my husband. We also shared a small Delsey carry-on suitcase which I bought in Paris as a birthday present for myself. I loved that pink and grey suitcase. It was my favourite for a long time (I had it before the Rimowa) and, while not the same quality as the Rimowa (especially noticeable with the wheels), I never had a problem with it. The only reason I retired the Delsey is that I spilt something sticky inside it which I couldn't clean. I even tried eucalyptus oil, which will usually clean anything, but it didn't work and then the bag just smelt of eucalyptus.
Brand: Delsey Epinette (ad)
Suitcase size: Carry-on – 55 cm / 34 L
Weight: 3.2 kg
Price: €72
I replaced the Delsey with a stupidly expensive Tumi 68cm hard case spinner. Before you go thinking I have money to burn, that was a gift from my Dad which he purchased using frequent flyer points. So it was kind of free.
Tumi is an American brand that you'll often see in major airports around the world. They are of fantastic quality but very bulky looking and masculine in appearance. I don't like them and would never purchase one for myself but my husband loves them.
Brand: Tumi Short Trip Packing Case (ad)
Suitcase size: 66 cm / 59 L
Weight: 3.8 kg
Price: €365
I used to think Samsonite was the be-all and end-all of travel luggage brands. It was a dream to own one. My lovely grandparents bought me an 82 cm, fire engine red, Samsonite suitcase when I first moved to France in 1999. It was massive, not lightweight, and it only had two wheels. That size is not exactly convenient for travelling but it was perfect for its purpose, moving to another country.
I still have that suitcase, it's in storage at my parents' house. It's a little beat up around the edges but still in great condition 18 years later. Even though it's not a lightweight suitcase and I'd never suggest anyone get anything but a four-wheel suitcase, I keep it for sentimental reasons. The reason I bring it up is that it's a testament to the quality and longevity of Samsonite suitcases. Their new ultra-lightweight suitcases are excellent and, in a couple of cases, quite nice to look at.
Brand: Samsonite Neopulse Spinner (ad)
Suitcase size: 69 cm / 74 L
Weight: 2.9 kg
Price: €275
Before you go thinking I only use luxury suitcases, I've had my share of cheap suitcases over the years. These were mostly last-minute purchases when I found myself with a little too much luggage to carry, usually when moving cities or countries (which I tend to do often) or after a lengthy visit home in Australia. These are suitcases in the less than €100 price range which I used once or twice and then gave to charity or to friends.
Unfortunately, I can't speak to the quality or longevity of these suitcases and while not in the ultra-lightweight category, they were light enough for a short trip. I can say they absolutely got the job done and if you only travel every now and again or if you don't fly often, which is the real killer of suitcases, then cheap suitcases are more than fine, they're the way to go.
Brand: Antler Juno (ad)
Suitcase size: 68 cm / 70 L
Weight: 4.4 kg
Price: €84
Smart Suitcases
The latest trend in suitcases is those fitted with smart technology. Brands like Away and Bluesmart are leading the way in high-tech suitcases. These are suitcases fitted with things like USB chargers for your phone and other devices, global GPS trackers in case your luggage gets lost, a self-weighing system to prevent excess baggage fees, and remote locking and unlocking via an app.
As much as I love my trusty Rimowa, I'm thinking about getting an Away travel suitcase when I finally need a new one although I will only buy it if I find it on sale. I'm not convinced about their larger suitcases as you have to remove the battery before you check in for your flight but I think I might get a cabin-size case. On the other hand, maybe smart suitcases are just a fad?
Along with being high-tech, Away suitcases are made using high-quality, lightweight material and are cheaper than other luxury brands. However, the more established luggage brands are now coming out with their own smart suitcases so it'll be interesting to see how the space develops over the next few years.
Brand: Away
Suitcase size: Carry-on – 55 cm / 38 L
Weight: 3.2 kg
Price: €225
Guide to Buying a Lightweight Suitcase
If you travel often, travelling light is key as a heavy suitcase can take up a significant amount of your travel allowance before you've even put anything in it. But you need to weigh up the weight/cost-benefit. Is it worth saving a kilo or three on an ultra-lightweight suitcase if you never approach your weight allowance anyway? Or are you always hitting your maximum limit and need to save every kilo possible?
Hard or Soft Suitcase?
Hardcover suitcases are generally more robust which is especially important when flying. Some have side sections which you can unzip to place a book or documents, others don't. The main negative is you need more space when in your room as you have to open them up completely to get anything out of them. This can take a little getting used to but isn't a huge problem. Soft suitcases can get damaged a little easier but can be more convenient with extra pockets.
Cheap or Expensive?
The more expensive suitcases tend to be lighter in weight and longer-lasting. But these days the cheaper brands are coming out with ultralight suitcases and even the heavier ones only have a couple of kilos in them. I generally only recommend purchasing one of the luxury brands if you can get the suitcase on sale. I love a good sale.
When buying a new suitcase you need to think about your travel style, needs, and budget. It all depends on how often you travel, what mode of transport you mostly use, if you need side pockets for easy access, and most importantly, what you can afford.
For more tips and information on travelling in Europe, start at our Road Trip Travel Blog homepage where you can find our most popular guides and itineraries.
This post contains affiliate links to the suitcases I recommend. This means I get a small commission for any purchases at no additional cost to you. As an Amazon Associate, I earn from qualifying purchases.