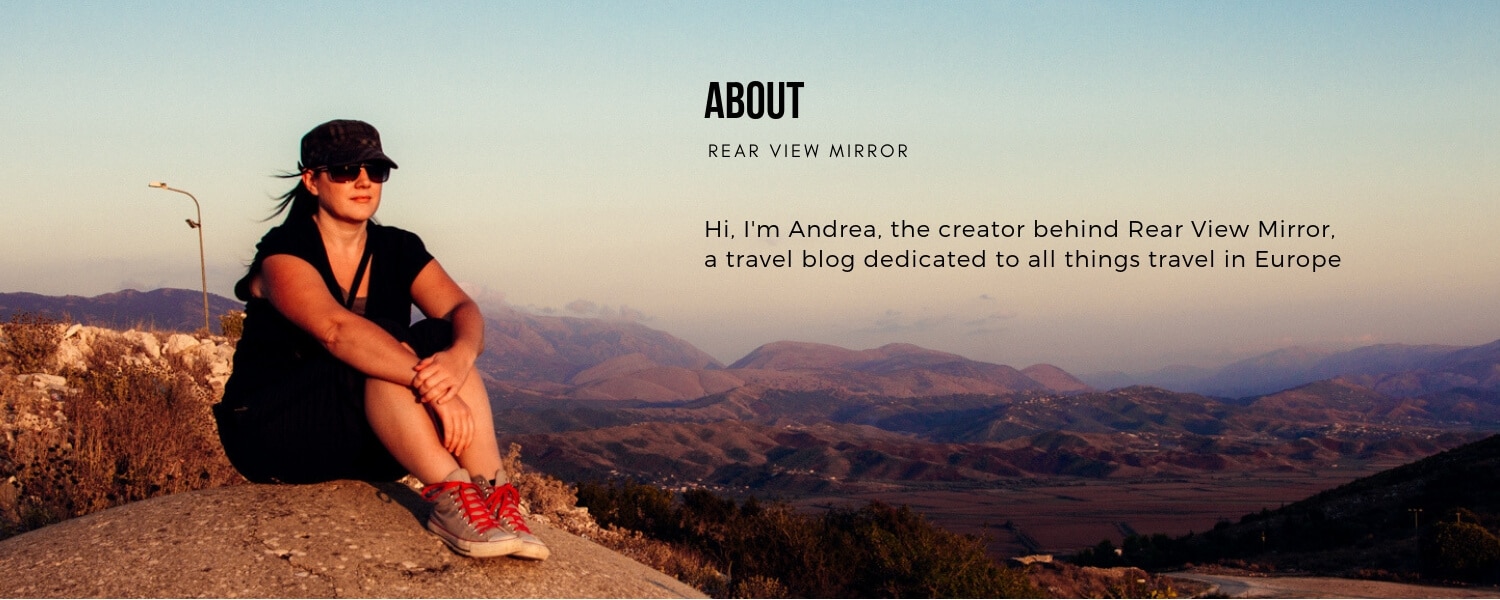 I'm Andrea, the traveller and writer behind Rearview Mirror, a travel blog dedicated to all things travel in Europe.
I'm an Australian from Perth who has been living and travelling in Europe since 1999 with my British/Albanian partner.
I've lived in London, Paris, Montpellier and Budapest with exploring the streets of Paris being the thing I miss most.
Since 2012, I've been location independent, spending most of my time in Central Europe and the Balkans, working as a travel blogger and creator.
It's the freedom which draws me to this lifestyle, being able to pick up and go somewhere new on a moment's notice, although I am known to complain about how exhausting it is living out of a suitcase!
Of course, it's a privilege to be able to choose this lifestyle and I can do so thanks to my comfortable upbringing and the opportunities available to me and many Australians.
I would describe myself as an enthusiast photographer and travel writer, rather than a professional.
I've come to love (well, not hate so much) getting up for sunrise to capture that beautiful light and I'm always grateful for the positive feedback I get from readers and friends.
Two countries I specialise in are Albania and Hungary. You can find out why I always recommend these destinations by reading the most popular guides on the blog.
If you're more curious about Western Europe you might be interested in posts about France and Italy.
For off the beaten path destinations, consider visiting Belarus or Transnistria (maybe not anymore 🇺🇦).
Or maybe you're more interested in storytelling and you'd like to read about the time I had lunch with drug lords in Albania's most infamous village.
There's plenty more on the blog, so please browse the archives and feel free to get in touch if you have any questions.