If you purchase through links on this site, I may earn a commission at no extra cost to you. As an Amazon Associate I earn from qualifying purchases.
When a neighbourhood is described as a hipster, trendy, punk, immigrant, expat, squatter neighbourhood, you know it's going to be interesting.
One of the first things you'll discover about Berlin is that the locals will often tell you they're from Prenzlauer Berg or Neukolln or Kreuzberg etc rather than Berlin.
In a way their neighbourhood defines them and you're often judged based on where you live.
Mitte is the touristy centre of Berlin where you'll find many of the city's sights, museums and art galleries.
Prenzlauer Berg is the heavily gentrified, yuppy neighbourhood where kids abound.
Charlottenburg (also known as Charlottenboring according to some) is home to the main shopping precinct and upmarket hotels.
Neukolln is the arty, not-yet-gentrified, hipster neighbourhood and Friedrichshain is kind of like Prenzlauer Berg but without the pretty architecture.
Kreuzberg is something else. It's unique in many ways, strongly influenced by its Turkish immigrants, punk lifestyle and alternative culture of the past as well as its proximity to the Berlin Wall and recent gentrification.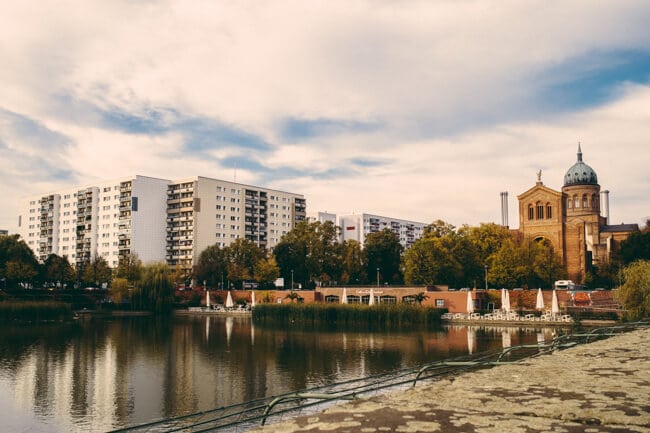 It's difficult to really understand Kreuzberg's history and what makes it so different from Berlin's other neighbourhoods. Without talking to my guide Lucia I never would have understood why squatters still exist in some areas (which I find kinda crazy), why long term immigrants can't vote but do have a voice in the community or why gentrification is such a massively hot topic.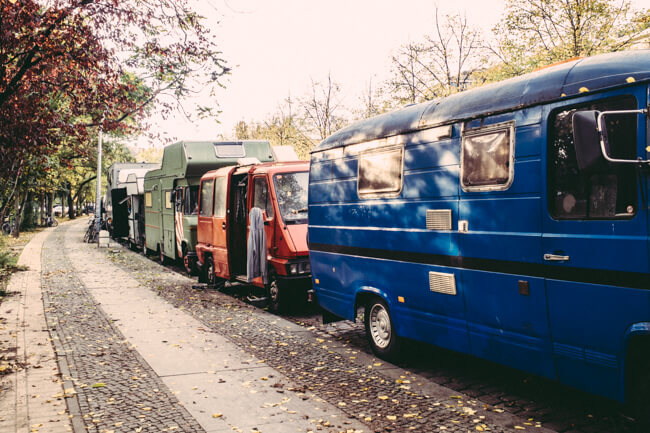 There are so many interesting things to discover about this part of Berlin. Before the war, there was a huge department store in Kreuzberg that paid to have the U-Bahn diverted and a new station created beneath the store. That's one way to get visitors to your store I suppose.
The building was destroyed during the war and has now been replaced by a veggie allotment and cafe/beer garden. It's not at all what you'd expect to find in the centre of a busy urban area.
My other favourite spot in Kreuzberg is Markthalle Neun. It's a great everyday food market, but it's also where you'll find the weekly Street Food Thursday event and delicious food from around the world.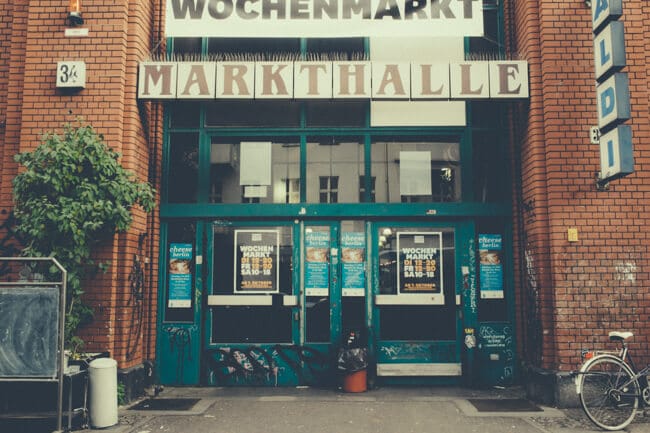 Kreuzberg is the kind of place you need a local to show you around, especially if you're only in Berlin for a short period. It's an area popular with tourists although there are few sights that you would typically find in a tourist area. But you will find many hidden courtyards, beautiful parks, cool cafes and great food. It's a fantastic place for wandering and people watching.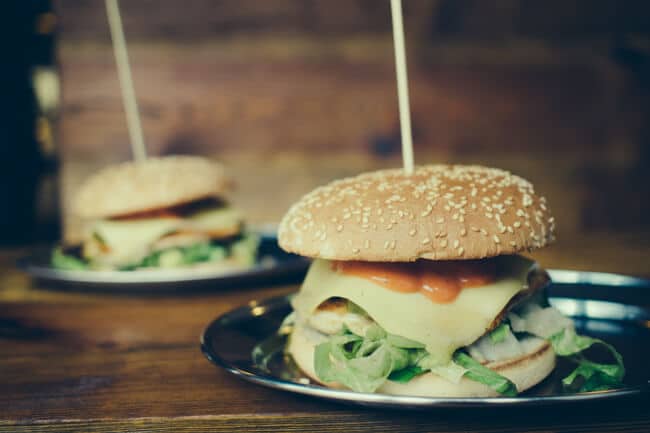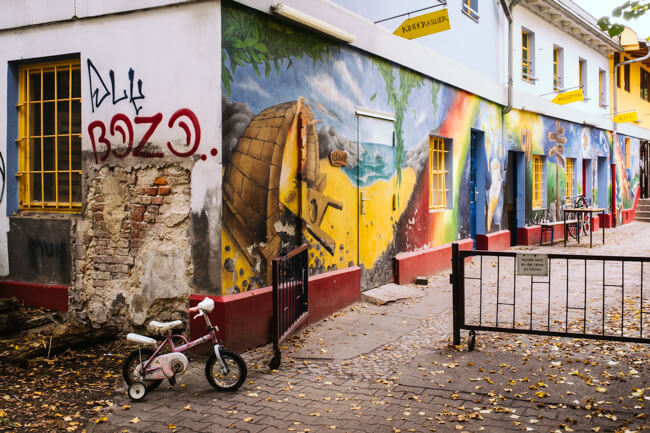 This post is part of my North Germany itinerary series that takes in the best places to visit in the north of the country.
I was shown around Kreuzberg on Context's Everyday Life in Kreuzberg walk (they gave me a complimentary ticket). I loved the previous Berlin tour, on Crossing the Berlin Wall that I did with them but this was totally different as it's not just about Berlin's history but also about life today and thoughts on the future.
Watch the video of my afternoon exploring Kreuzberg.
I still have much to learn about Berlin. I'll probably have a couple more weeks here so if you know of any other cool neighbourhoods or things to do, get in touch.