If you purchase through links on this site, I may earn a commission at no extra cost to you. As an Amazon Associate I earn from qualifying purchases.
With the start of a new year comes the perfect opportunity to start planning your travels. After taking a few trips within Australia last year, I have a serious case of wanderlust and am eager to explore beyond my own country.
While I have some ideas of where I'd like to go, I haven't made any solid plans just yet. I've been revisiting old travel posts for inspiration. This article is here to help you (and me) make a decision on where to go in Europe based on the season.
In this article, I recommend some of my all-time favourite destinations, including Kotor, Dubrovnik, Timisoara, Tallinn, Sardinia, the Albanian Riviera, and Flanders.
Where to go in Europe – Part 2
When planning my travels, I always consider the season and which destinations are best visited during that time of the year. Some places are simply at their peak in certain months, while others are best avoided during their peak season.
I find that popular tourist destinations can often become crowded and overwhelming during the summer but can be transformed into stunning, peaceful retreats during the off-season.
Not everyone has the luxury of choosing when to travel, but considering the time of year and putting some thought into your destination can greatly enhance your overall experience.
Spring: Kotor and Dubrovnik
If you're looking for an incredible destination in the Balkans, then Kotor and Dubrovnik should definitely be on your list!
These two destinations are some of the best in the region and offer breathtaking scenery, historic landmarks, and charming coastal towns.
Kotor is a picturesque medieval town surrounded by towering mountains, while Dubrovnik is a well-preserved walled city with a rich history and vibrant cultural scene.
Read: 29 Photos to Tempt You to Visit Dubrovnik.
With warmer temperatures that aren't yet too hot, spring is the perfect time to visit these stunning destinations and take in the beauty of the Adriatic coast.
Kotor and Dubrovnik are two destinations that are just meant to be together. Located near each other with Dubrovnik in Croatia and Kotor just a stone's throw away in Montenegro, it makes sense to visit both during the same trip if you have the time.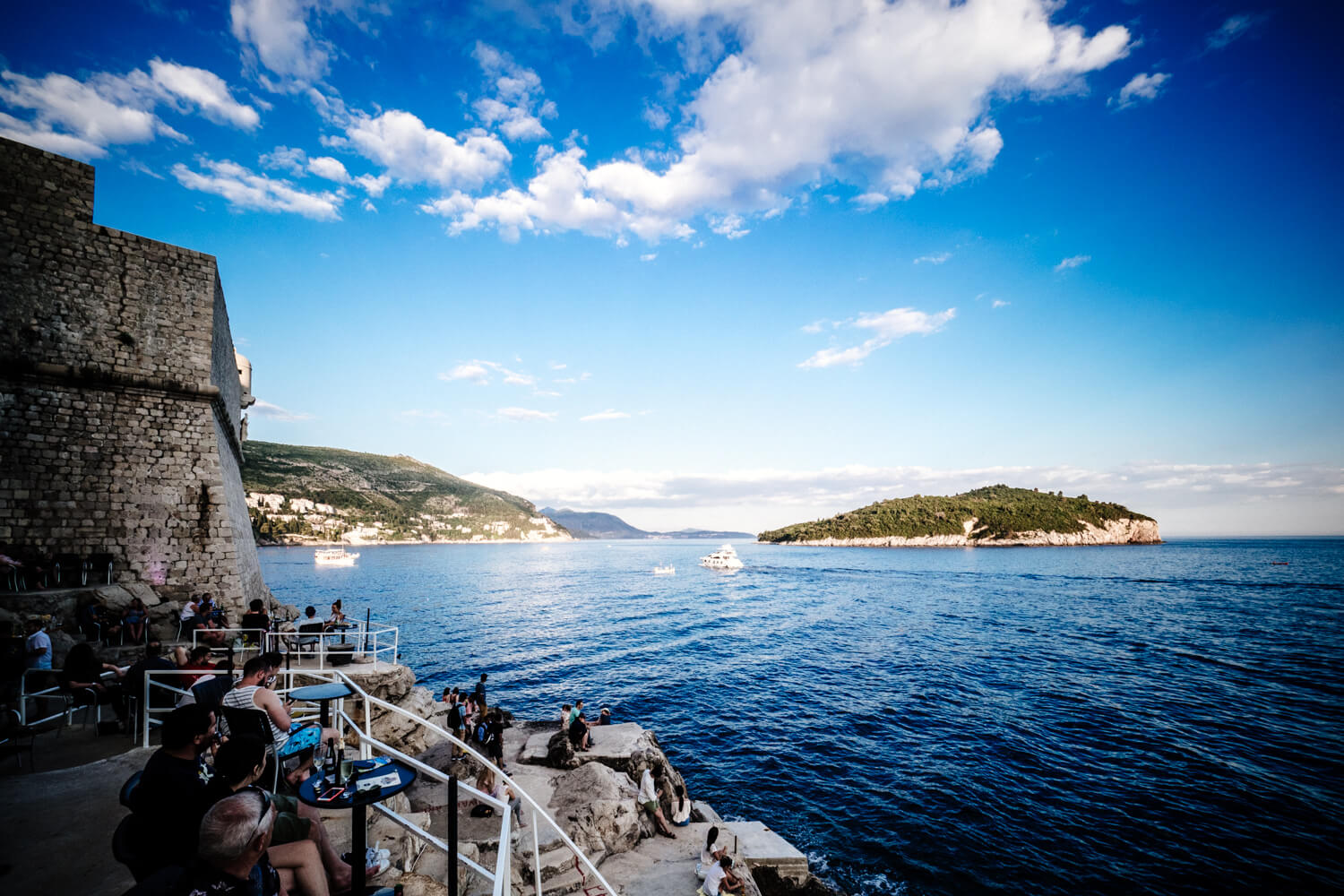 Alternative Spring Destination: Romania Road Trip
I know Romania isn't on everyone's radar but there are so many historic cities and castles worth visiting, especially in Transylvania, and the scenery is beautiful.
Transylvania is the perfect region for a road trip, as the cities and places of interest are close together and easy to get to.
You can spend a couple of days in each place and then move on and each city is different and unique enough to deserve a stop.
Timisoara has unique architecture, Sighisoara has an unusual history and Sibiu is a more vibrant city.
I've previously written about the Romanian road trip I took and you can't go wrong with that. Be aware that Romanian drivers are notoriously reckless but if you stand strong, you'll be fine!
Summer: Tallinn and Helsinki
Another great travel pair is Tallinn and Helsinki. The Estonian capital Tallinn has one of the most beautiful old towns in Europe with historic squares and colourful baroque castles.
It also has a fascinating Cold War history and is one of the creepiest, most depressing former prisons you're ever likely to visit (but it's definitely worth visiting).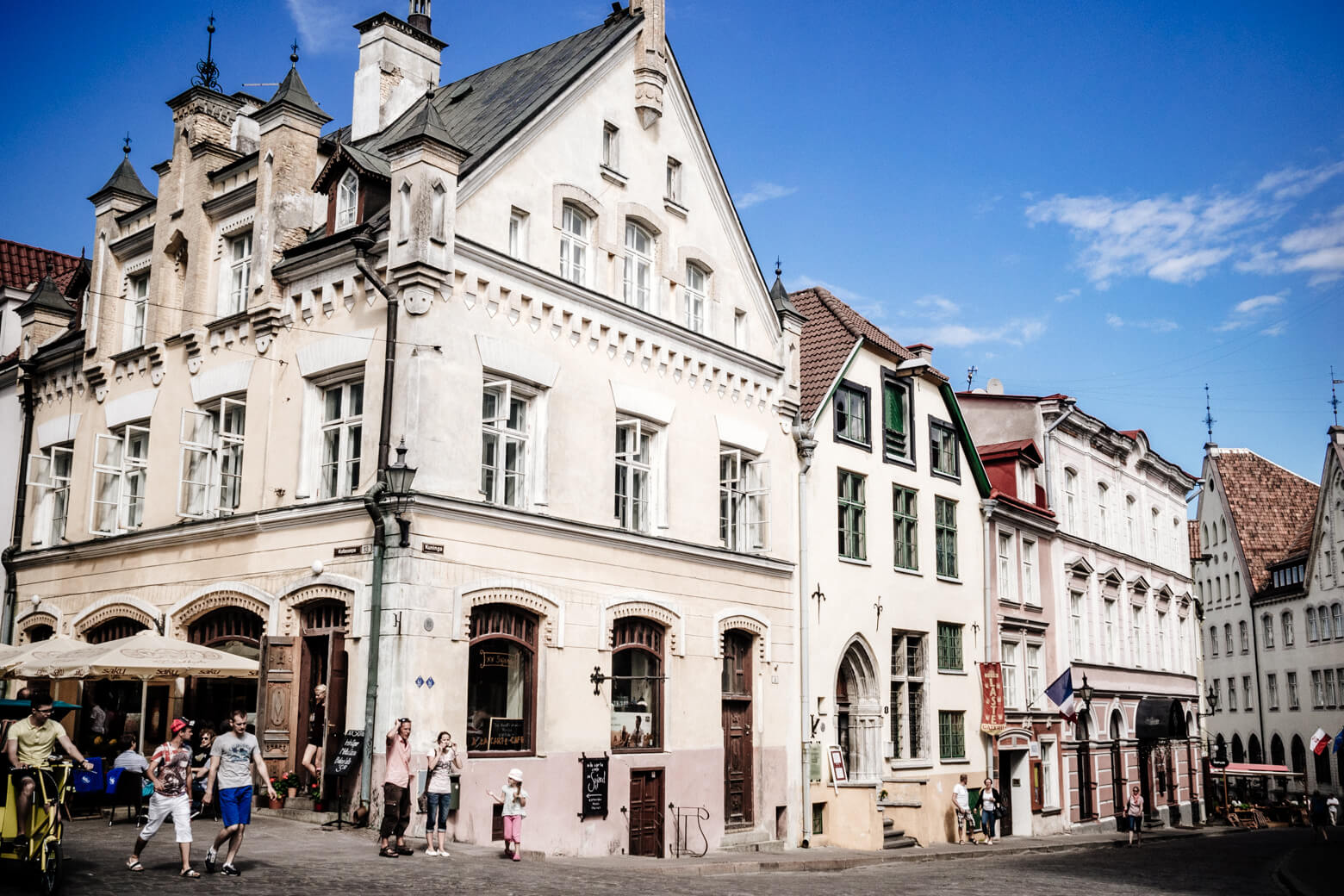 After a couple of hours on the ferry, you can go from Estonia to Finland and spend some time in the capital Helsinki.
You can visit on a day trip but I think I'd split my time between the two cities and maybe add in a couple of day trips.
Alternative Summer Destination: Minsk
—
Update: I loved visiting Minsk a few years ago but I now feel that it's not an appropriate destination given the current events and their involvement in the invasion of Ukraine.
Instead, I suggest saving for a trip to Ukraine once the situation has stabilised and the war has ended. Ukraine has a rich culture and history, and travelling there will support the country's recovery efforts.
—
The busy season in Minsk is definitely summer but so few people visit that it doesn't really get crowded. Belarus is slowly opening up to Western tourists, especially now they have extended their five-day visa-free stay to 30 days.
Read my neighbourhood guide that lists where to stay in Minsk to get an idea of how amazing Minsk is as a travel destination.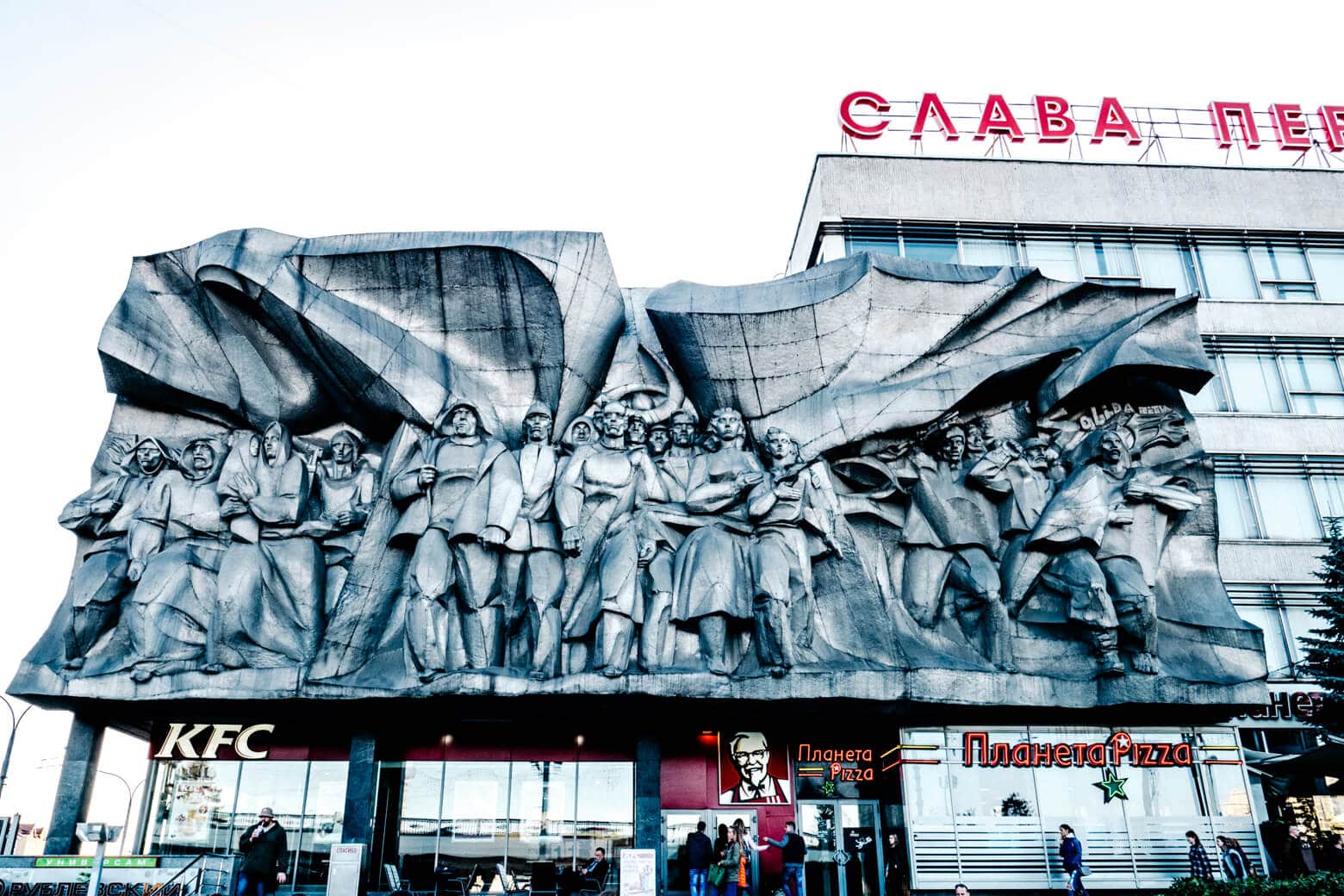 Autumn: Sardinia Road Trip
I planned my September Sardinia road trip, thinking everyone would have returned to work and the crowds would have disappeared. But the best beaches in Sardinia were still surprisingly busy.
Sardinia is a great place to visit during the early autumn season. The crowds are minimal, and the weather is still warm and sunny.
Most cafes and restaurants are open, providing plenty of options for dining and relaxation.
However, as the season progresses, many of these establishments start to close down, with only a few remaining open for the local residents.
Consider visiting both Sardinia and Corsica on your autumn trip for a chance to compare the Italian and French influences on these neighbouring islands.
Alternative Autumn Destination: Albanian Riviera
I've been recommending Albania as a travel destination for almost two decades now, ever since my first visit.
It took me a few trips to explore the southern Riviera, but now I can confidently say Albania has one of the most stunning Mediterranean coastlines.
Like elsewhere, the beach is packed in summer, in particular in late July and August, but September, October and sometimes as late as November is ideal for beach-going.
When the weather isn't so hot, you can visit the historic Butrint Unesco site or take a day trip to Gjirokastra and the Blue Eye Spring.
There's actually a lot to do in this part of Albania that doesn't involve the beach, so don't hesitate to visit if you prefer more cultural activities.
Winter: Ghent and Lille
Where to go in winter? Once it gets cold, I think city breaks are the best travel option. Unless you like skiing, I suppose but that's not my area of expertise. City breaks are the time for great food, coffee, architecture, art and history.
Ghent in Belgium and Lille in France are two cities that meet all these points. And once again they are close enough that you can visit on one trip.
Ghent has pretty architecture lining the canals. The sights are walkable and you can never go wrong with Belgian food.
Lille has Christmas markets, museums and some of France's best food. Both cities have stunning Flemish architecture and influences on the cuisine.
They are a great match and only separated by two hours on the train.
For more winter travel ideas, read my 50 best places to visit in Europe.
Alternative Winter: Salzburg and Hallstatt
The last of my multi-city trips, although this time in the same country, is to Salzburg and Hallstatt in Austria.
Salzburg is a beautiful musical city with a hilltop castle and hearty food. Hallstatt is a quaint lakeside village you've most likely seen all over Instagram.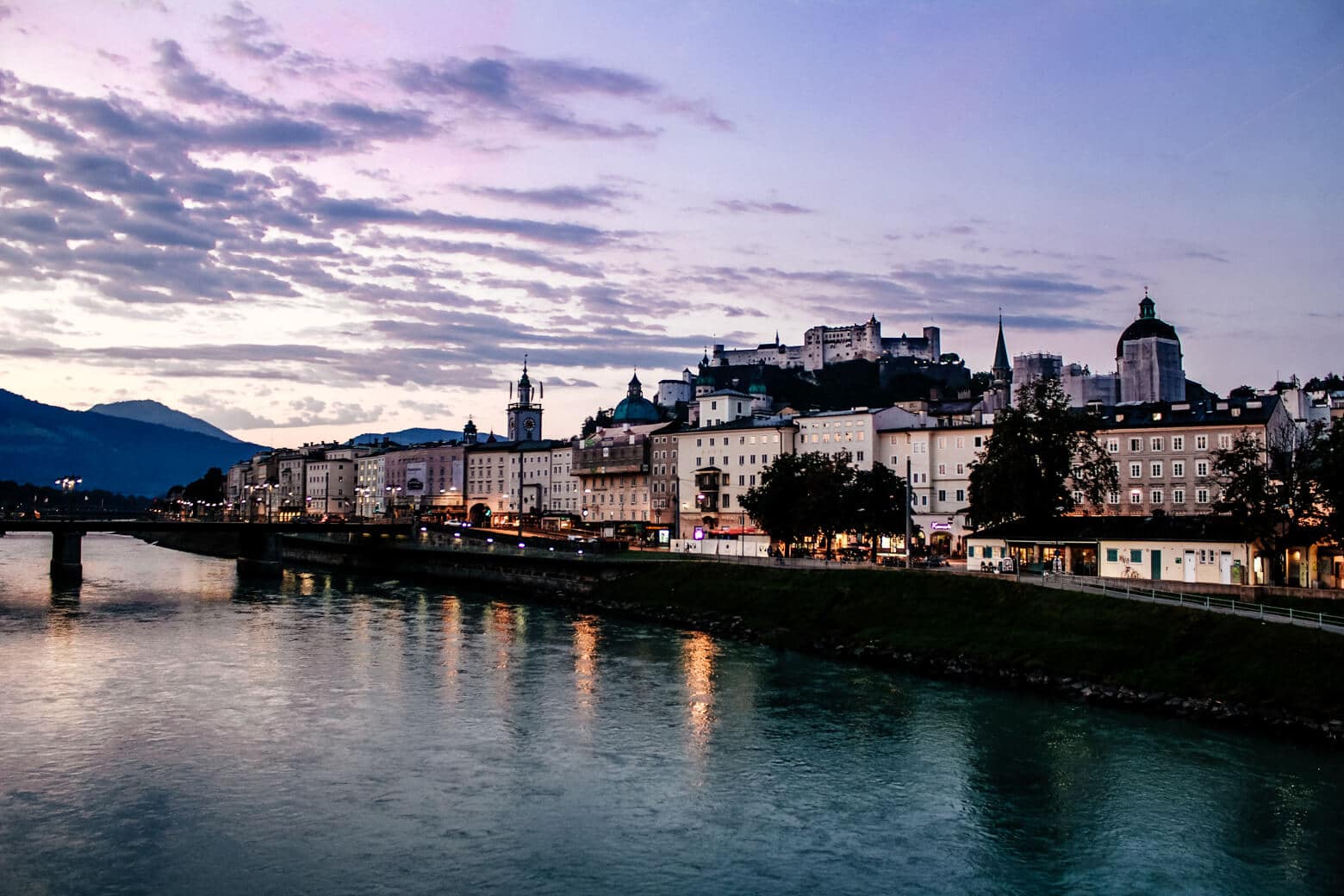 Both cities are great all year round but I think would be especially pretty and festive in December and possibly covered in snow in January and February.
If you want a cosy weekend trip in winter, I think this would be the region to visit.
Final Thoughts
In conclusion, there are many beautiful destinations to explore and visit all around Europe, and the best time to visit them depends on your personal preferences and interests.
Whether you prefer bustling cities or serene coastal towns, warm weather or cool crisp air, there is something for everyone.
It's important to consider the time of year, as each destination can offer a unique and different experience depending on the season.