It's a new year and a symbolic new start which to me means time to start planning my travels for the year. Even though I took a couple of trips last year, I didn't leave Australia so I've got a terrible case of itchy feet. I have a few ideas of where I'd like to go but no definite plans as yet.
I've been thinking it through, reading through old posts, and hopefully, this will help you decide where to go too.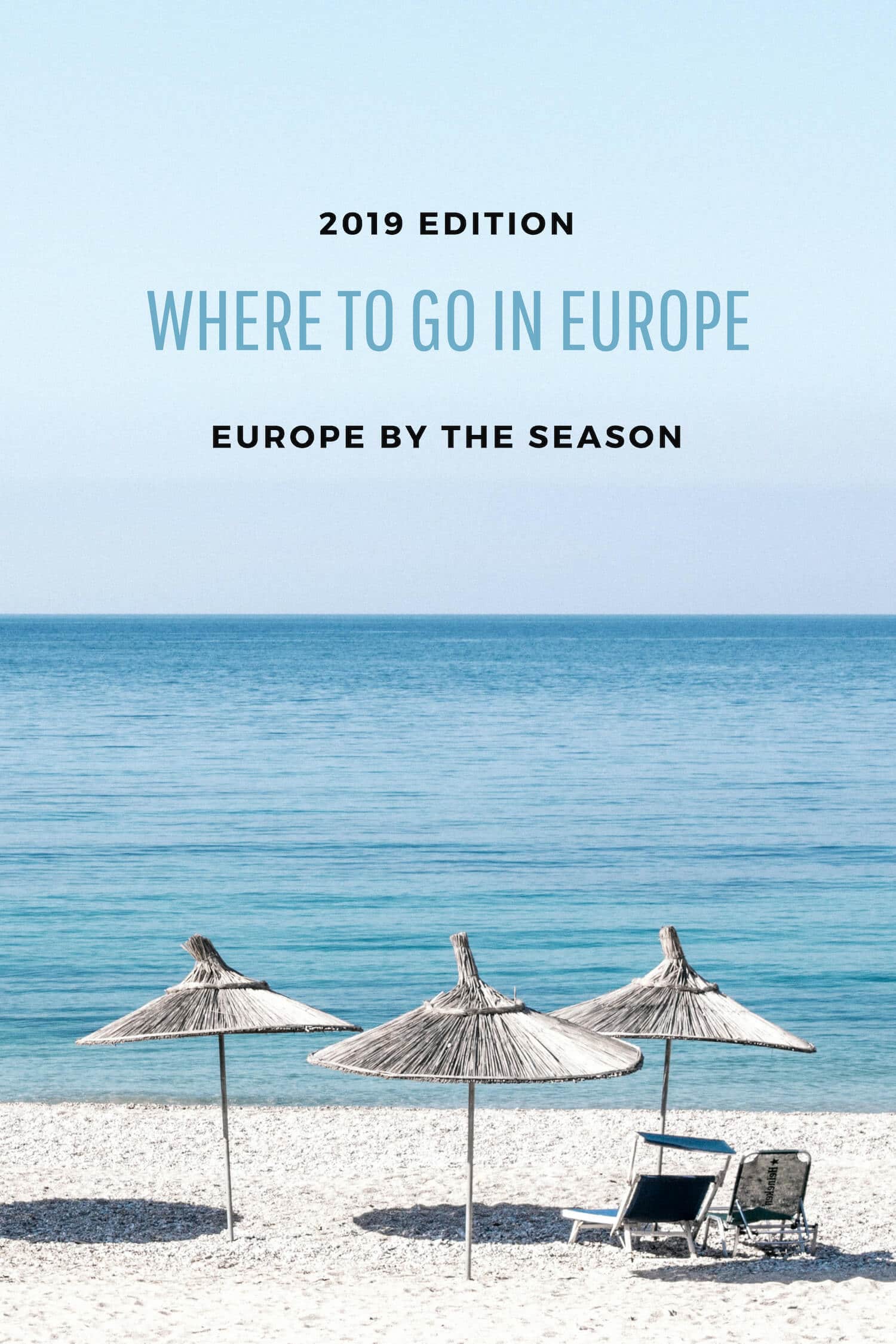 Where to go in Europe – Part 2
I tend to think about seasons and where is the best place to travel for the time of the year. I feel like some destinations are at their best in certain months and you'd definitely want to avoid them in others. I'm often miserable visiting popular tourist destinations in the middle of summer but these places can be incredible in the off-season.
Of course, not everyone has the flexibility I have but putting a little thought into where you want to go and when can make a huge difference to your experience.
Previous year's recommendations are still valid but here's where I think are the best destinations in Europe for 2022 or at least where I would like to go.
Spring: Kotor and Dubrovnik
I have complained about over-tourism in Kotor and Dubrovnik in the past, but I still rate them as two of the best destinations in the Balkans. I'd probably put them in my top 5 and do think everyone should put them on their European itinerary, even if you only visit Europe once in your life.
They're that good.
But these two spots are not some hidden off the beaten path quiet towns, they are widely loved and huge cruise ship destinations. That's why I strongly suggest you avoid them in summer and try to visit in early spring, late autumn or even for New Year's.
The reason I put Kotor and Dubrovnik together is that I find it impossible to separate them. They are very close to each other with Dubrovnik being in Croatia and Kotor just across the border in Montenegro. It's definitely worth visiting both on the same trip if you can and there are cheap flights to both towns so they are easy to get to.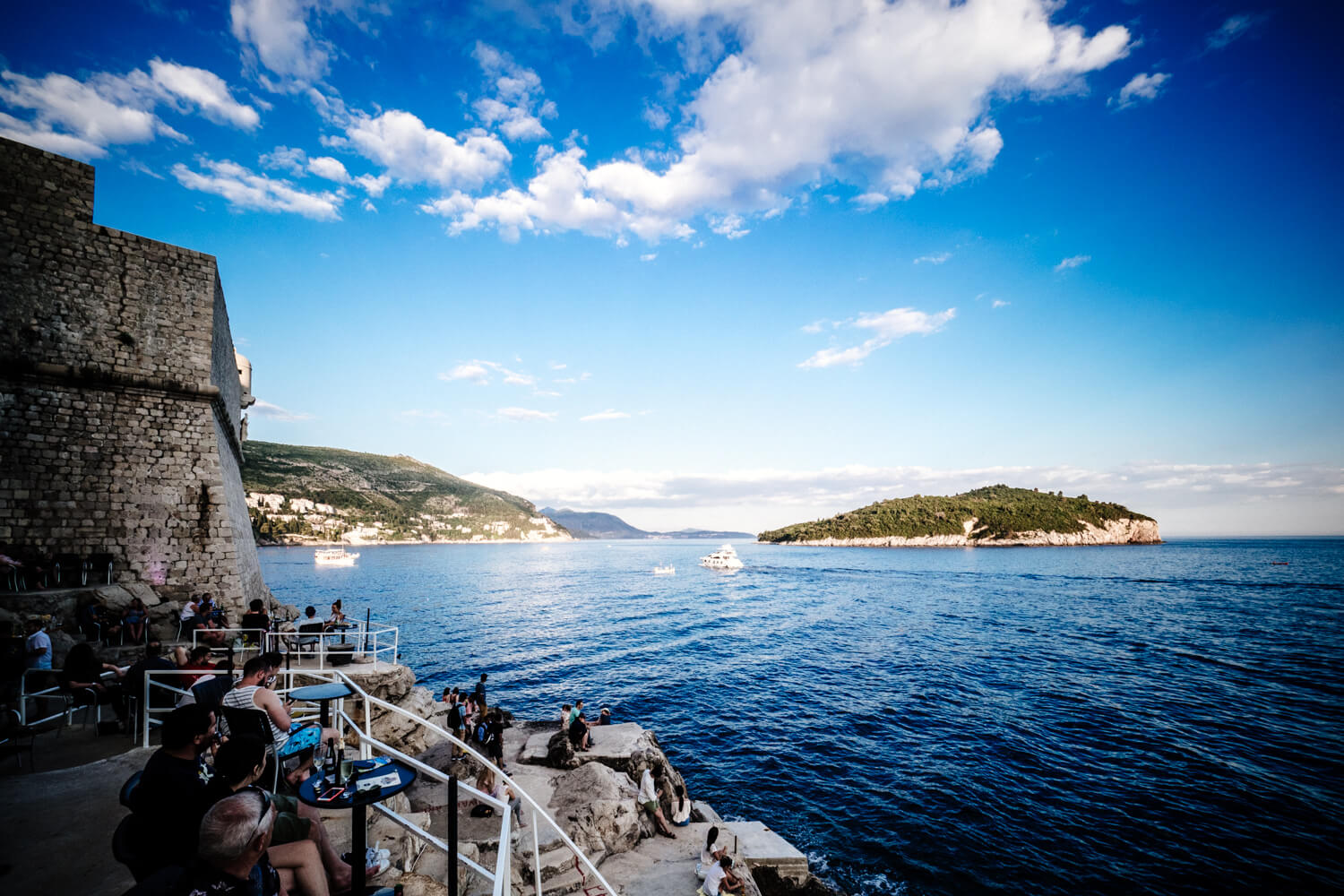 I won't go on about why you might want to visit Dubrovnik, I've written about it previously and shared many photos and as for Kotor, it's all about hiking up to that incredible view over the Bay of Kotor.
Alternative Spring Destination: Romania Road Trip
I know Romania isn't on everyone's radar but there are so many historic cities and castles worth visiting, especially in Transylvania, and the scenery is beautiful.
Transylvania is the perfect region for a road trip as the cities and places of interest are close together and easy to get to. You can spend a couple of days in each place and then move on and each city is different and unique enough to deserve a stop. Timisoara has unique architecture, Sighisoara has an unusual history and Sibiu is a more vibrant city.
I've previously written about the Romanian itinerary I drove and you can't go wrong with that. Be aware that Romanian drivers are notoriously reckless but if you stand strong you'll be fine! Just make sure you have excellent travel insurance. Away from the coast, Romania can get very hot and dry in summer so I recommend visiting in spring.
Summer: Tallinn and Helsinki
Another great travel pair is Tallinn and Helsinki. The Estonian capital Tallinn has one of the most beautiful old towns in Europe with historic squares and colourful baroque castles. It also has a fascinating Cold War history and is one of the creepiest, most depressing former prisons you're ever likely to visit (but it's definitely worth visiting).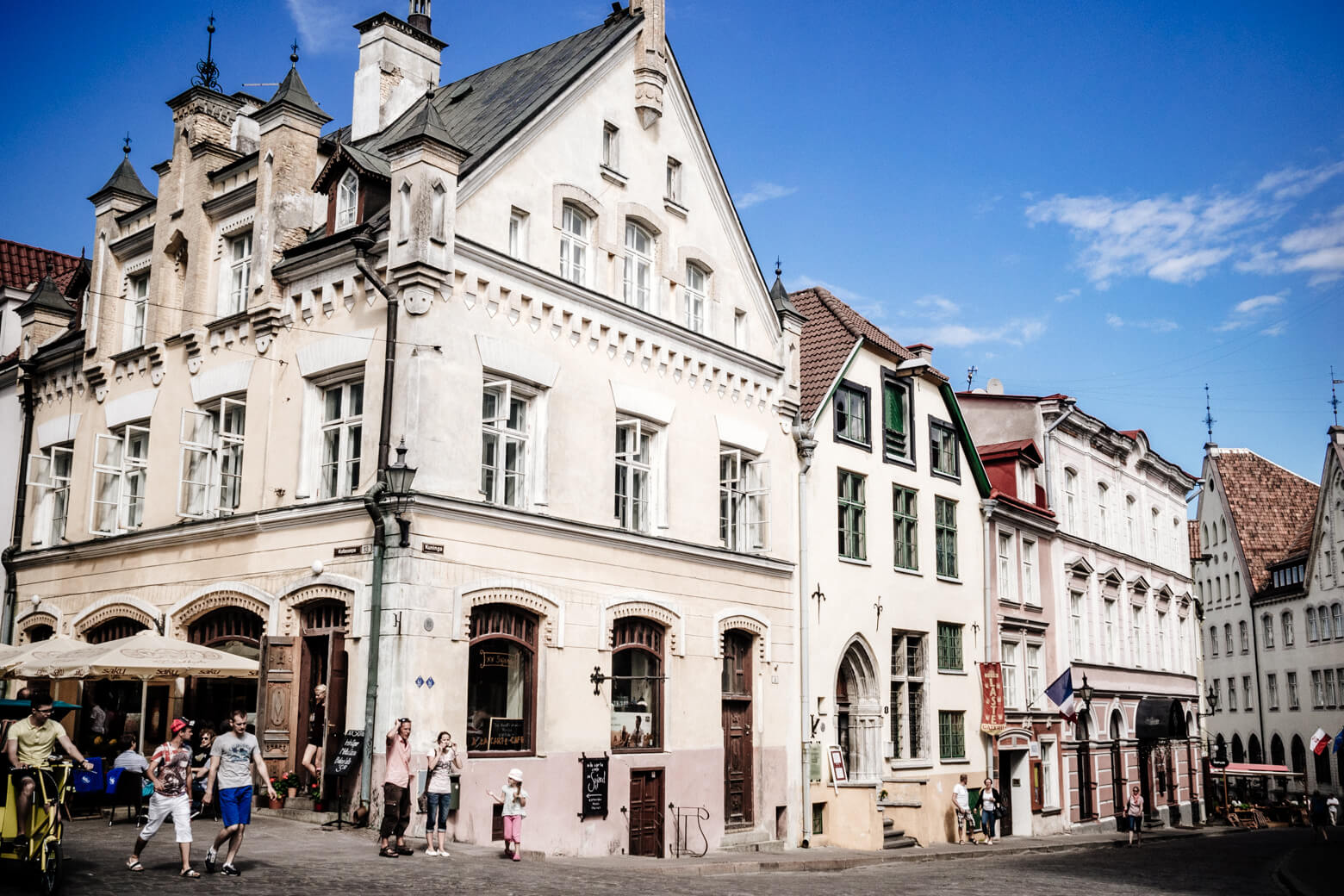 After a couple of hours on the ferry, you can go from Estonia to Finland and spend some time in the capital Helsinki. I haven't been as I get terribly seasick but from what I hear, Helsinki is modern and fun with great food and coffee. You can visit on a day trip but I think I'd split my time between the two cities and maybe add in a couple of day trips.
Alternative Summer Destination: Minsk
The busy season in Minsk is definitely summer but so few people visit it doesn't really get crowded. Belarus is slowly opening up to Western tourists, especially now they have extended their five-day visa-free stay to 30 days. Read my neighbourhood guide that lists where to stay in Minsk to get an idea of how amazing Minsk is as a travel destination.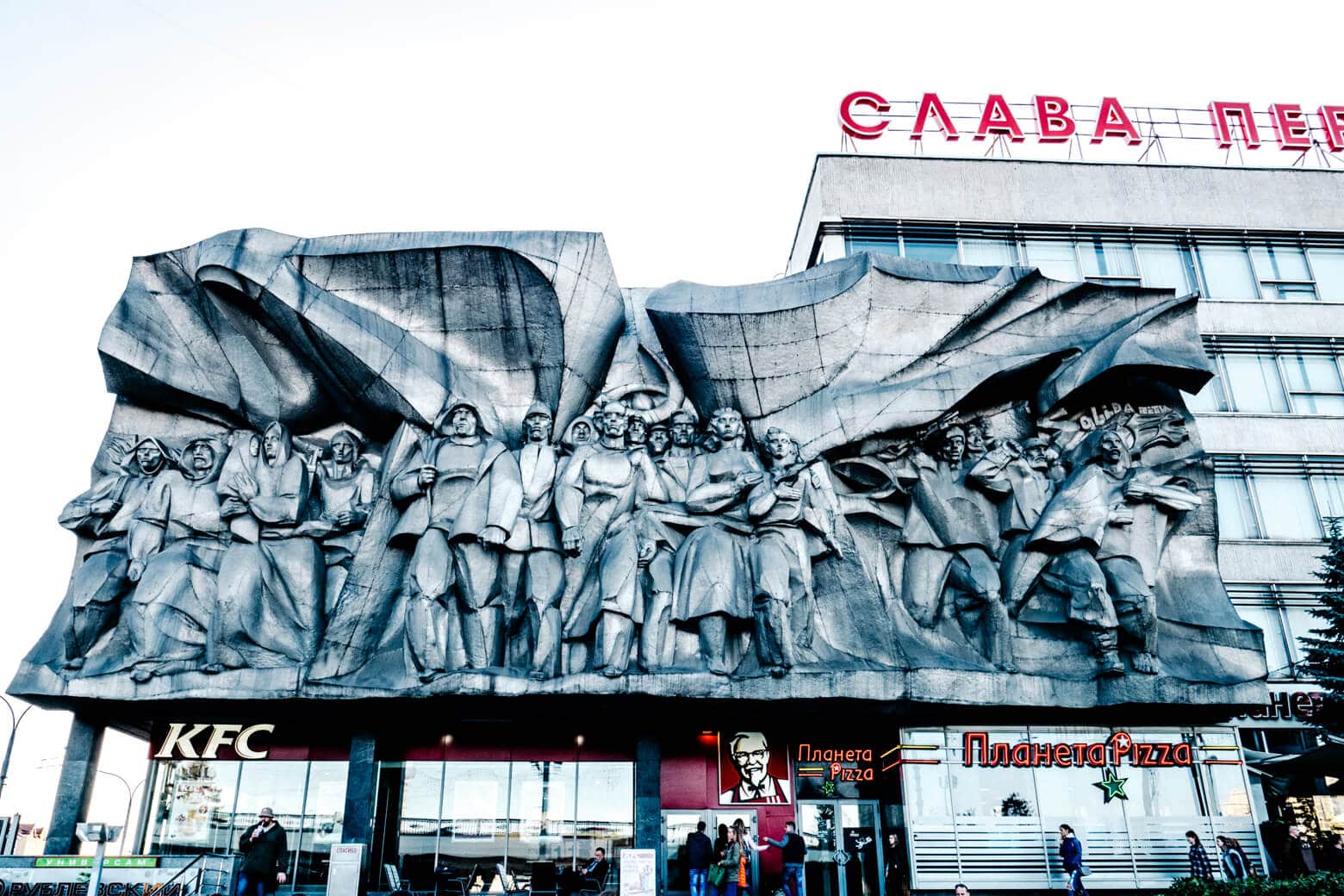 The longer stay gives you the opportunity to visit smaller cities in Belarus and get out into the countryside. I only got glimpses of this side of the country while travelling between the airport and Minsk which was enough for me to know a five-day visit wasn't enough. Belarus is a huge country with many regions to explore. I can't wait to go back and do more than just drink coffee in the capital!
Autumn: Sardinia Road Trip
I planned my Sardinia road trip for September thinking everyone would have returned to work and the crowds would have disappeared. But the best beaches in Sardinia were still surprisingly busy. They definitely weren't overcrowded though and I think early autumn is the best time to visit Sardinia. It's still sunny and warm and most of the cafes and restaurants and still open. Things do close down later in the season though except for a few places which remain open for the locals.
If you're thinking of an autumn trip to Sardinia, I have a fairly detailed guide to help you plan. You could also add neighbouring Corsica to your trip if you have the time and would like to compare the Italian and French influences on the different islands.
Alternative Autumn Destination: Albanian Riviera
I think I have recommended visiting Albania just about every year since first visiting almost 20 years ago. It was a few visits before I travelled in the south but I now know Albania has one of the most beautiful rivieras in the Mediterranean.
Like elsewhere, the beach is packed in summer, in particular in late July and August, but September, October and sometimes as late as November is ideal for beach-going. When the weather isn't so hot, you can visit the historic Butrint Unesco site or take a day trip to Gjirokastra and the Blue Eye Spring.
There's actually a lot to do in this part of Albania that doesn't involve the beach so don't hesitate to visit if you prefer more cultural activities.
Winter: Ghent and Lille
Where to go in winter? Once it gets cold I think city breaks are the best travel option. Unless you like skiing I suppose but that's not my thing. City breaks are the time for great food, coffee, architecture, art and history.
Two cities which meet all these points are Ghent in Belgium and Lille in France. And once again they are close enough that you can visit on the one trip. Do you see a theme here? I think this year is going to be about multi-country trips without spending hours travelling.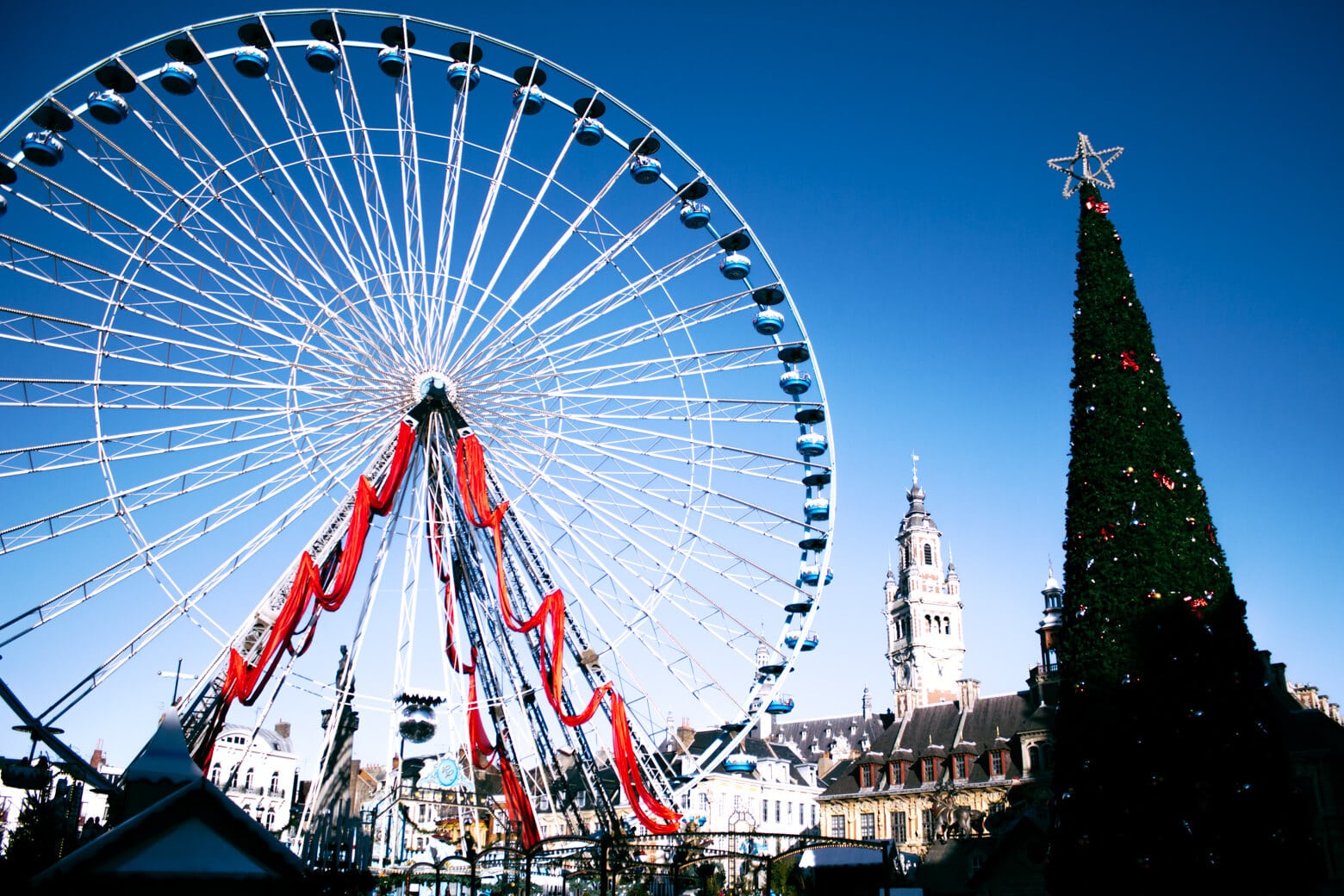 So why Ghent and Lille? Ghent has pretty architecture lining the canals. The sights are walkable and you can never go wrong with Belgian food. Lille has Christmas markets, museums and some of the best food in all of France. Both cities have stunning Flemish architecture and influences on the cuisine. They are a good match and only separated by two hours on the train.
For more winter travel ideas, read my 50 best places to visit in Europe.
Alternative Winter: Salzburg and Hallstatt
The last of my multi-city trips, although this time in the same country, is to Salzburg and Hallstatt in Austria. Salzburg is a beautiful musical city with a hilltop castle and hearty food. Hallstatt is a quaint lakeside village you've most likely seen all over Instagram.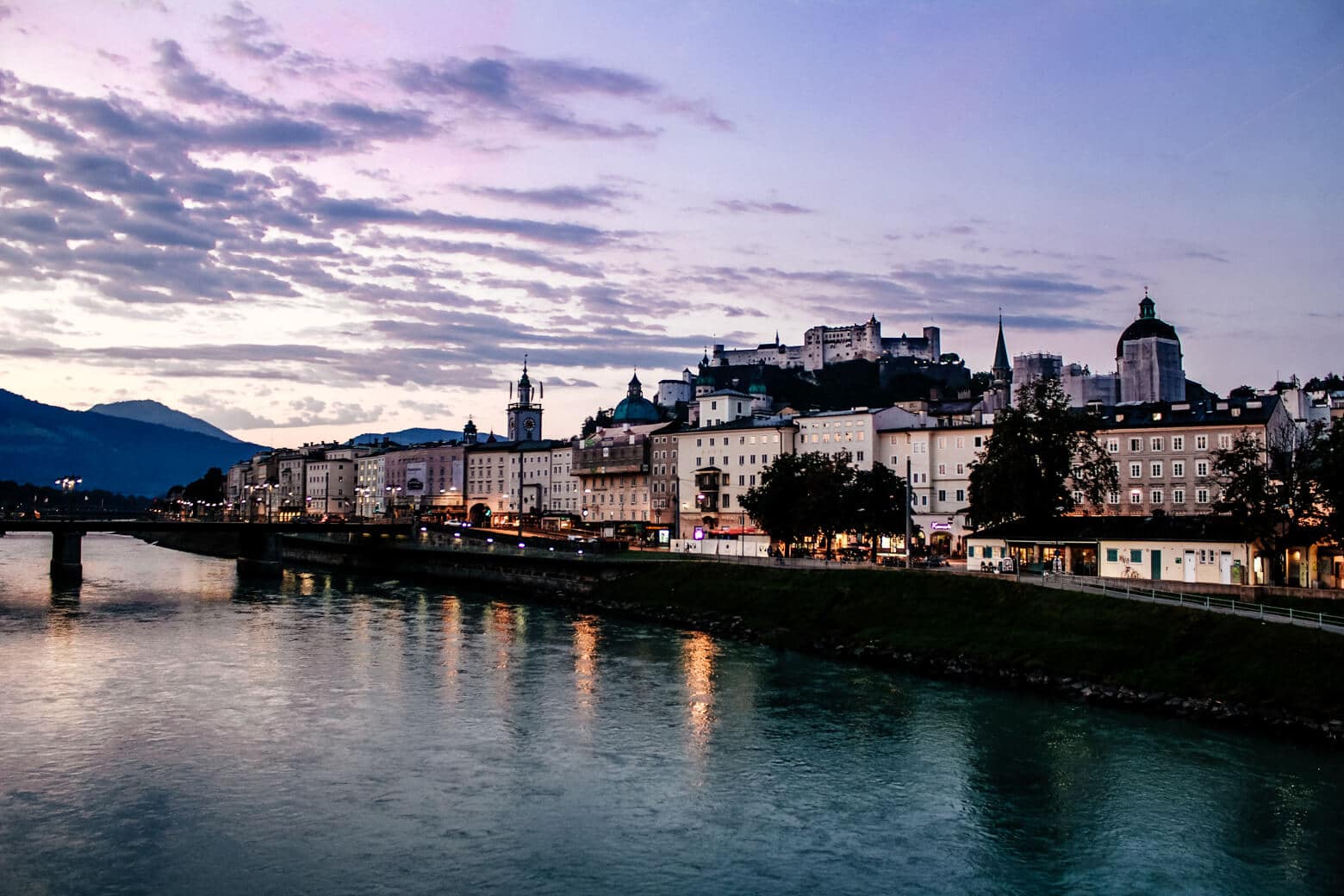 Both cities are great all year round but I think would be especially pretty and festive in December and possibly covered in snow in January and February. If you want a cosy weekend trip in winter, I think this would be the region to visit.