If you purchase through links on this site, I may earn a commission at no extra cost to you. As an Amazon Associate I earn from qualifying purchases.
I like to think there's never a bad time for a road trip, but to be honest, a road trip when it's raining or snowing can be challenging. But if you can't resist a Christmas road trip, my suggestion for driving in bad weather… don't go too far.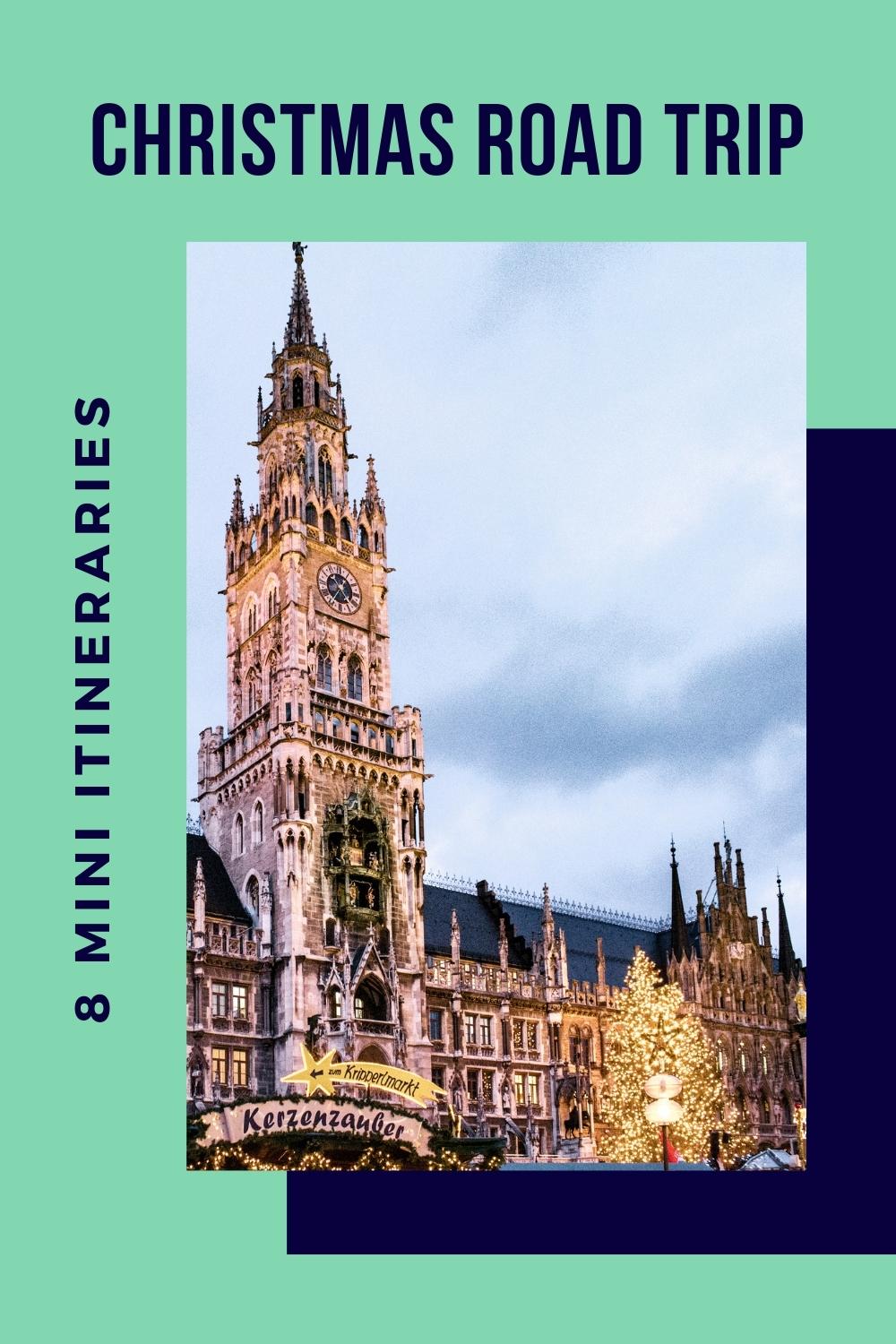 Christmas Road Trips
No one wants to spend all their holiday time on the road anyway, so a short road trip with just a few destinations is simple and manageable.
Stick to destinations that are no more than a few hours apart, eliminating the pressure of feeling like you need to rush. You can pull over for a while if you need to and you will have more time to relax in your cosy hotel or with a warm drink than out on the road in miserable conditions.
You could take these trips using the train too, of course, and if this is a solo trip for you, then I'd recommend that instead of driving.
But if you are travelling in a group or want a little more comfort then having your own car is always nice. Plus, driving gives you the added freedom of coming and going as you please and getting to smaller towns or villages is considerably less hassle.
These mini road trips are centred around the best Christmas markets in Europe, a highlight of travelling in December.
With these destination combinations, you get the big city attractions and bustling Christmas markets of a capital city, in contrast to a more intimate, relaxing, smaller destination. I then suggest adding a small town or village to your road trip itinerary or somewhere a little off the beaten path to mix things up a bit.
This is how I like to plan all of my trips. I choose places that might be in the same region but maybe with a different culture or language, plus somewhere smaller but intriguing and less talked about.
Put together, you have a memorable holiday itinerary and, in this case, a fun Christmas road trip or Christmas market tour in 2022.
Zagreb – Ljubljana – Trieste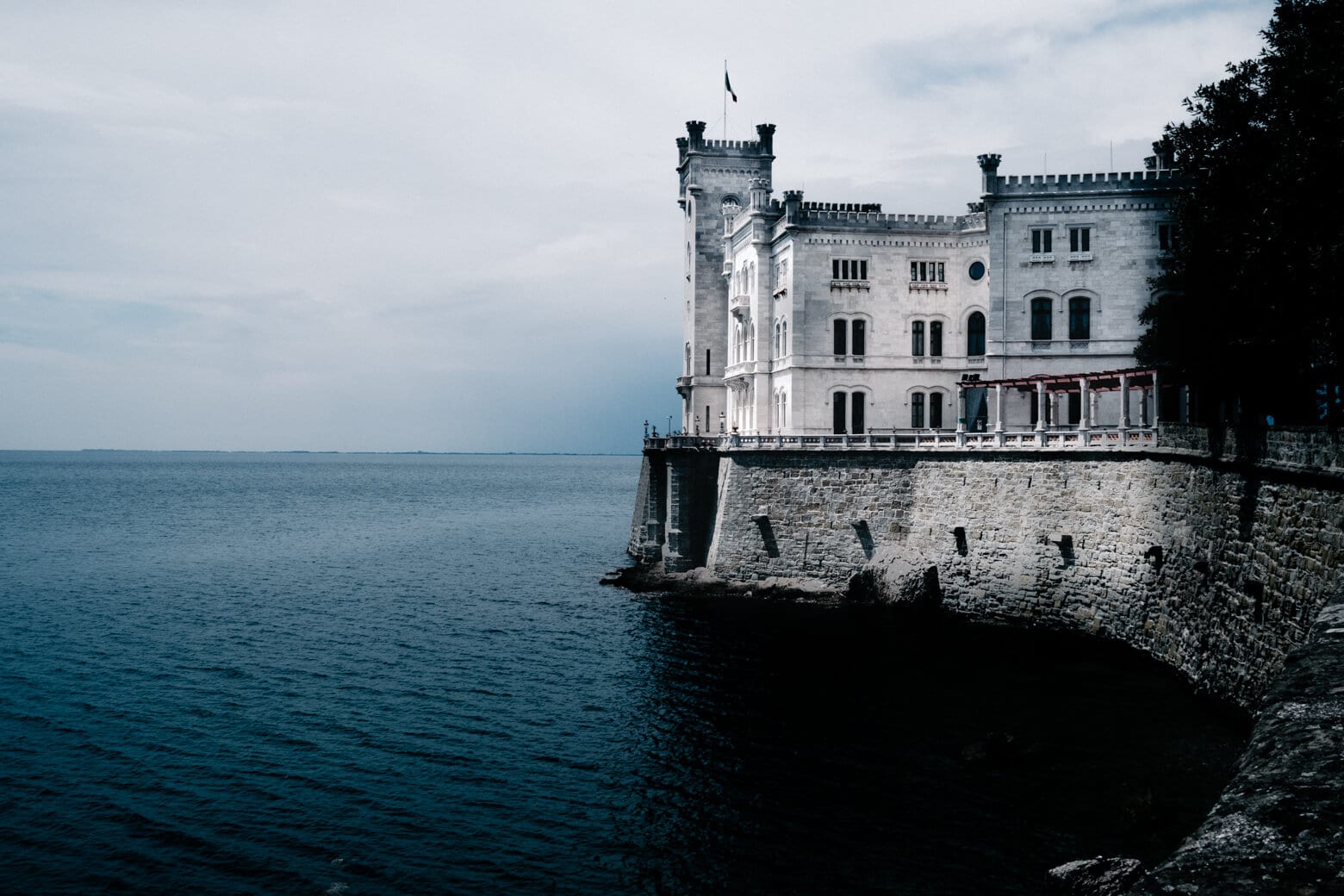 Zagreb, Croatia – In recent years, Zagreb has repeatedly been voted the best Christmas market in Europe. Zagreb has been underrated as a city break destination for such a long time, it's nice to see it finally getting some well-deserved recognition. In December, the main Zagreb Christmas market takes over Ban Jelacic, the centre square of the Lower Town. The Upper Town has its own Christmas market and decorations in the streets. There are also quiet spots in the parks surrounding the Upper town and great views over the funicular down to the Lower Town.
Ljubljana, Slovenia – Ljubljana has a special place in my heart after spending a few months there one winter. The city is small, compact and adorable. Slovenians pride themselves on having developed Ljubljana as a sustainable travel destination and they are achieving great things in protecting their pristine natural resources. The Ljubljana Christmas market sells eco-friendly, handmade Christmas decorations and gifts and much of the food on offer is local, seasonal and organic.
Trieste, Italy – Just across the Slovenian/Italian border is Trieste, a grand, wealthy Italian city with a massive main square on the waterfront, the place for events, rallies and festivals for centuries. Piazza Unita d'Italia is the perfect location to watch the sunset over the water while sipping on an Aperol spritz and snacking on Italian Christmas specialties like panettone.
Nuremberg – Rothenburg – Tuebingen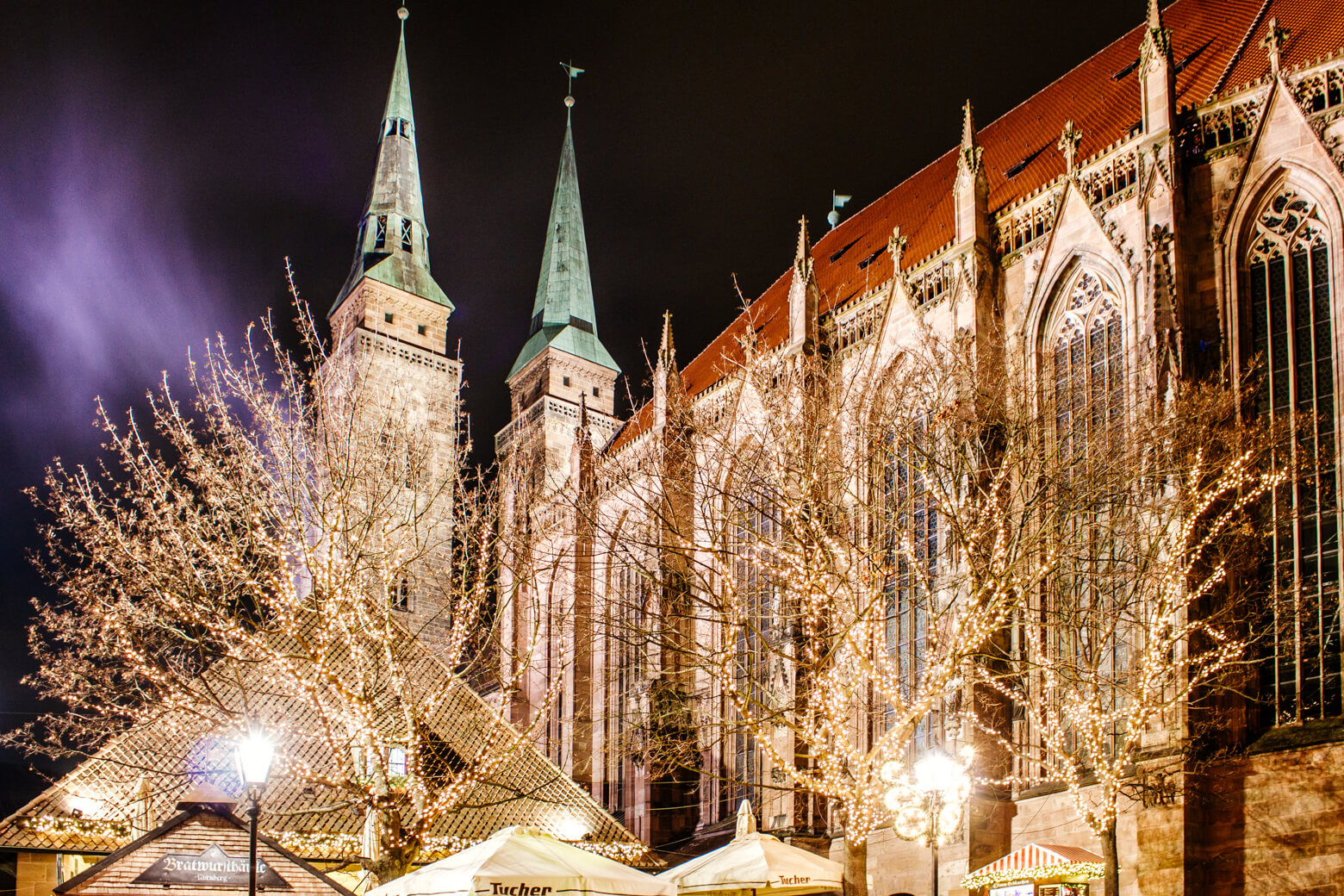 Nuremberg, Germany – Nuremberg Christmas market is the largest and most traditional in Germany. The focus is on local products, artisans and customs and there is a separate children's market plus an international Christmas market with food and gifts from around the world. Of course, Nuremberg has interesting historical sights too, like the Imperial Castle, the Nazi Party Rally Ground and the Nuremberg Trials Memorium. You might consider a Bavaria road trip to see more of this region. If you're looking for somewhere to stay, one of these hotels in Nuremberg might be right for you.
Rothenburg ob der Tauber, Germany – As one of the few Bavarian towns with untouched medieval architecture within the original city walls, Rothenburg is a hugely popular tourist destination on Germany's Romantic Road. Aside from the obvious aesthetic reasons to add Rothenburg to your road trip, you can visit the Criminal Museum to see medieval torture devices and shop at Käthe Wohlfahrt, a unique Christmas store selling traditional German Christmas decorations.
Tuebingen, Germany – A small university town near Stuttgart, Tuebingen's old town was virtually untouched during the war, leaving the original medieval buildings intact. The Market Square presents regular events and festivals, including the Christmas market in December. Head down to the Necker River for pretty views of the colourful riverside homes and visit Judengasse, the former Jewish neighbourhood in Tuebingen.
Dresden – Prague – Cesky Krumlov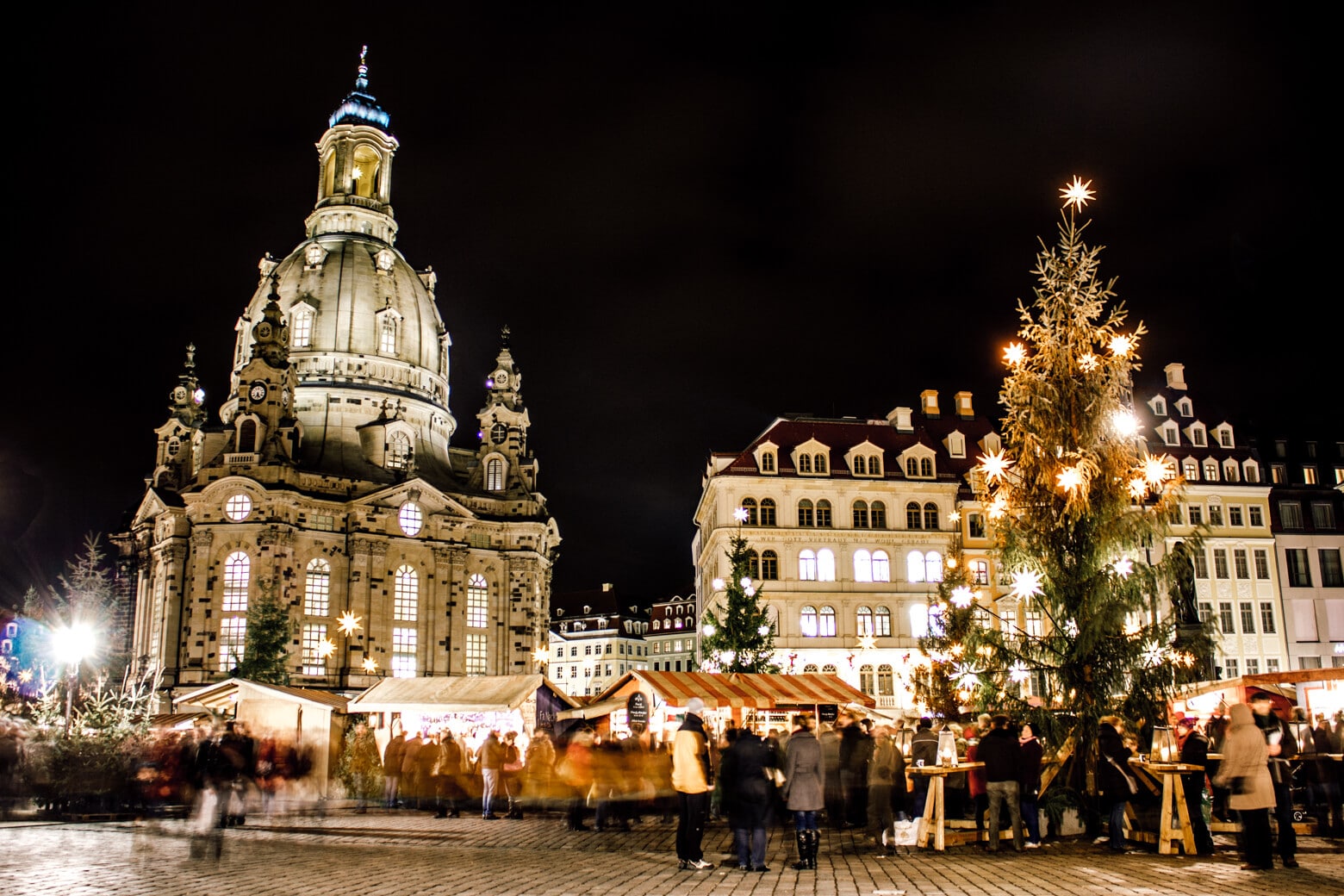 Dresden, Germany – Dresden Christmas market always comes out on top of my best Christmas markets lists. It's a gorgeous city, rebuilt after the war but in its original baroque style. You'll find a huge variety of markets and Christmas events, from the oldest Christmas market in Europe to a replica Medieval Christmas market. Along with the Christmas markets, be sure to visit the New Green Vault, Zwinger, Statoper and Frauenkirche. Walk across Augustus Bridge to visit the alternative Neustadt.
Prague, Czechia – The Czech capital never sleeps. It's a massive tourist destination, busy day and night. I've visited Prague in winter a number of times and it never gets old or boring. Be sure to start the day in a famous Prague coffee shop and take a Prague food tour to get a taste of Czech cuisine. Walk across Charles Bridge at sunrise to enjoy the views of Prague Castle in peace.
Cesky Krumlov, Czechia – Cesky Krumlov is a small but popular picturesque Bohemian town not far from Prague. The historic 13th-century castle sits above the winding Vltava River. Cesky Krumlov is ideal for a quiet end to a Christmas road trip in Central Europe.
Budapest – Szeged – Subotica
Budapest, Hungary – Home to the most modern and vibrant Christmas markets in Europe, the city is bustling with free things to do in Budapest in winter. Visit the House of Terror museum, Buda Castle, or go ice skating at the City Park. Try langos, the famous Hungarian street food topped with garlic and sour cream. Browse the Vorosmarty Square Christmas market for handmade Hungarian gifts and end the day watching the sunset across from the Hungarian Parliament.
Szeged, Hungary – A small town close to the Serbian border, Szeged is known for its beautiful art nouveau architecture, its huge Jewish synagogue and the pretty Christmas market stalls in Szechenyi Square.
Subotica, Serbia – Cross the border from Szeged into the northern Serbian town of Subotica. Here you'll experience even more stylish art nouveau buildings but in a much quieter setting, well off the beaten path.
Vienna – Salzburg – Hallstatt
Vienna, Austria – Why not plan a classic Austrian Christmas road trip starting in Vienna, one of Europe's most beautiful winter city destinations and a city with the most varied Christmas markets. Vienna is a city where you actually want it to snow. It's incredibly beautiful when the grand buildings along the ring road are covered in a dusting of powdery snow. Some of the city's most popular attractions are museums and famous Vienna coffee shops, meaning you don't have to be outdoors much at all if you don't want to. Then every evening, you can visit a different Christmas market in Vienna, warming up with mulled wine and hearty food.
Salzburg, Austria – From Vienna, it's a three-hour drive west to the second most famous city in Austria, Salzburg. Known for its hilltop fortress, dry Sacher torte and the Marble Hall of Mirabell Palace. Salzburg is an unforgettable classic Austrian city with a compact, intimate Christmas market held every December.
Hallstatt, Austria – On the way back to Vienna, stop by the most picturesque village in Austria, the lakeside village of Hallstatt. If you are lucky enough to visit when it has been snowing, you'll be luckier than I am. I dream of visiting and experiencing a white Christmas in Hallstatt. But Hallstatt is in a stunning location, no matter the time of the year.
Brussels – Ghent – Lille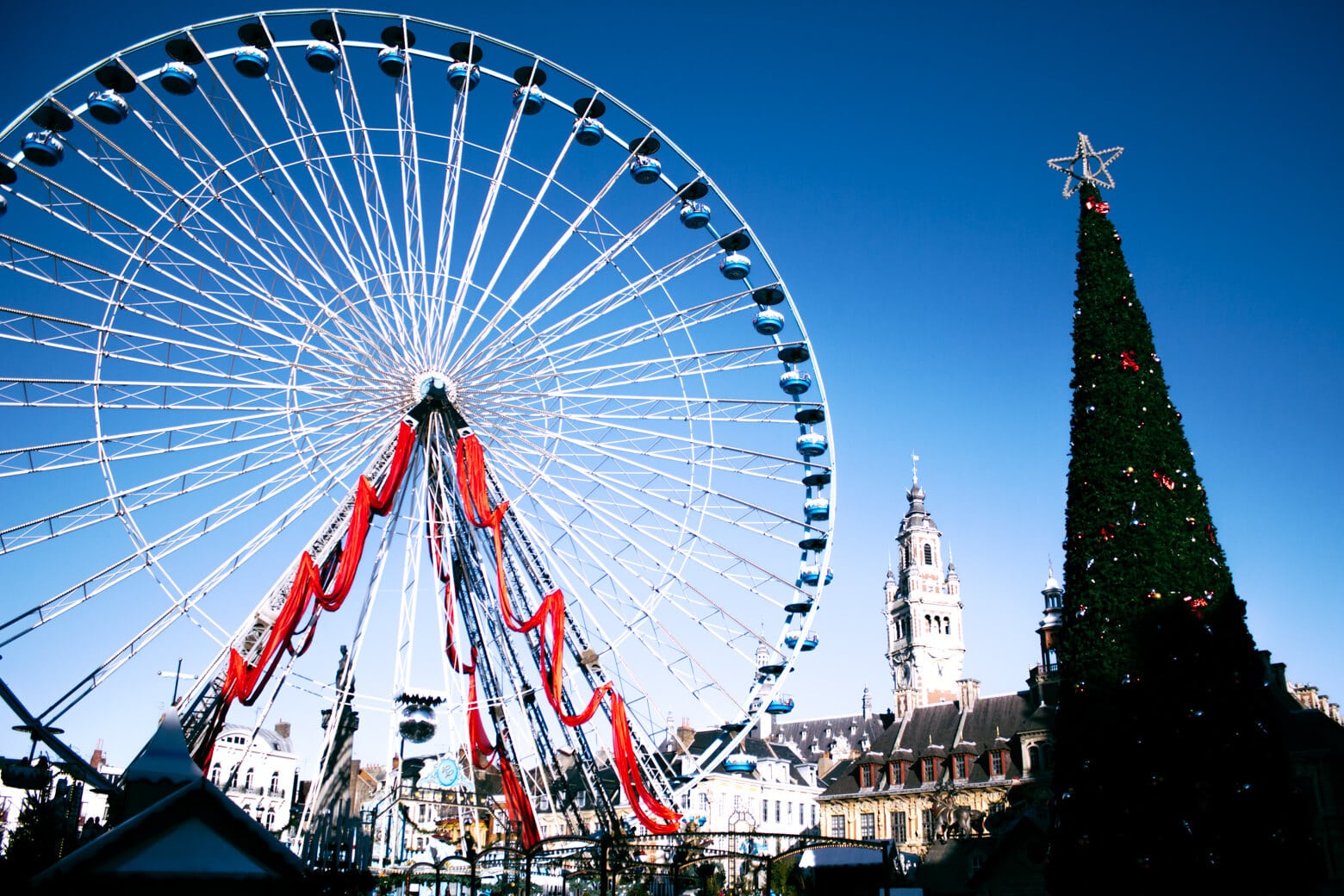 Brussels, Belgium – You could easily make this Christmas road trip about food. Starting with Brussels, the Grand Place is one of the most beautiful squares in Europe and the location of a huge, bustling Christmas market. From there, I'd suggest taking a food tour to experience classic Belgian dishes and snacks like waffles and frites. A Brussels food tour is a great introduction to the city as you get to eat incredible food while being shown the city sights.
Ghent, Belgium – The heart of Flemish Belgium and one of many excellent Brussels days trips (an alternative to a road trip), Ghent is also a foodie hub. Take a tour of the historic centre to see Gravensteen Castle, Graslei and the harbourside guildhalls.
Lille, France – Across the French border is one of France's great foodie cities, Lille. Lille is similar to Ghent with its Flemish architecture and design museums but has a unique blend of Flemish and French food. Try local specialties at an estaminet (a Flemish pub), have tea and waffles at the very fancy Meert and indulge in a light and delicious merveilleux.
Berlin – Potsdam – Rostock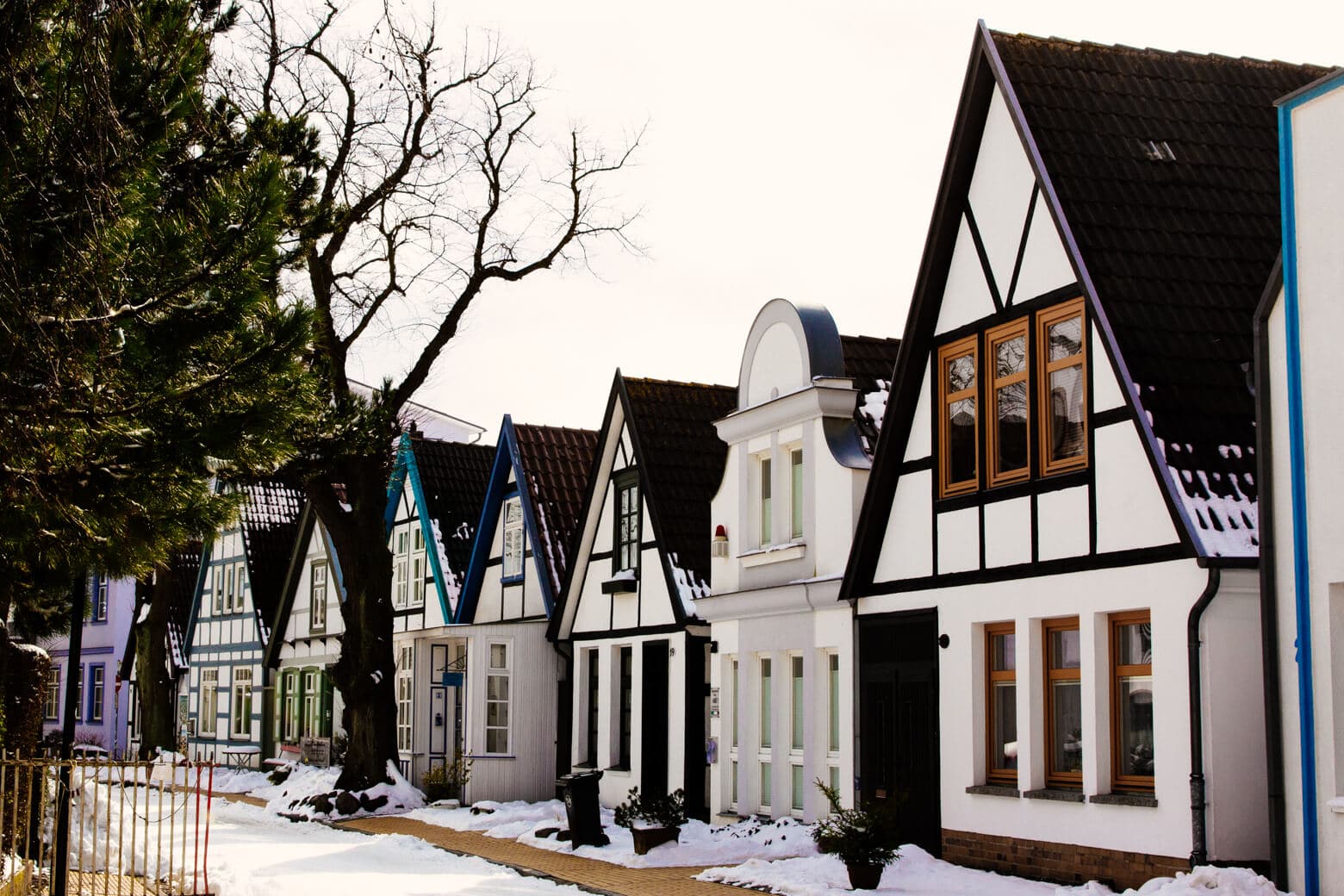 Berlin, Germany – Nowhere compares to Berlin. You'll find anything and everything you could want in this city, from hipster Kreuzberg to sophisticated Charlottenburg. Visit historic sights and Cold War museums, shop at alternative boutique stores, choose from every cuisine in the world and take your pick of Christmas markets in each Berlin neighbourhood.
Potsdam, Germany – Practically an outer neighbourhood of Berlin, Potsdam is worth visiting for the incredible Sanssouci Palace, the home of the former King of Prussia. The formal gardens and orangery might be closed in winter, but it is still a nice place to wander. Potsdam is a quiet spot away from crowded Berlin and there is plenty to do, including a visit to its own Blue Light Christmas market or the Romantic Christmas Village on Krongut Bornstedt.
Rostock, Germany – Rostock and the adjoining city Warnemuende will not be on many travellers' radars, but the coastal city is worth a quick visit. Rostock has classic, colourful merchant houses, while Warnemuende is more of a fishing village with quaint houses and bars serving hot grog. At Warnemuende's Baltic Sea beach, you can visit the lighthouse and maybe walk along the snow-covered sand. You can even take a ferry to Copenhagen from Warnemuende to extend your winter holiday.
Munich – Innsbruck – Vaduz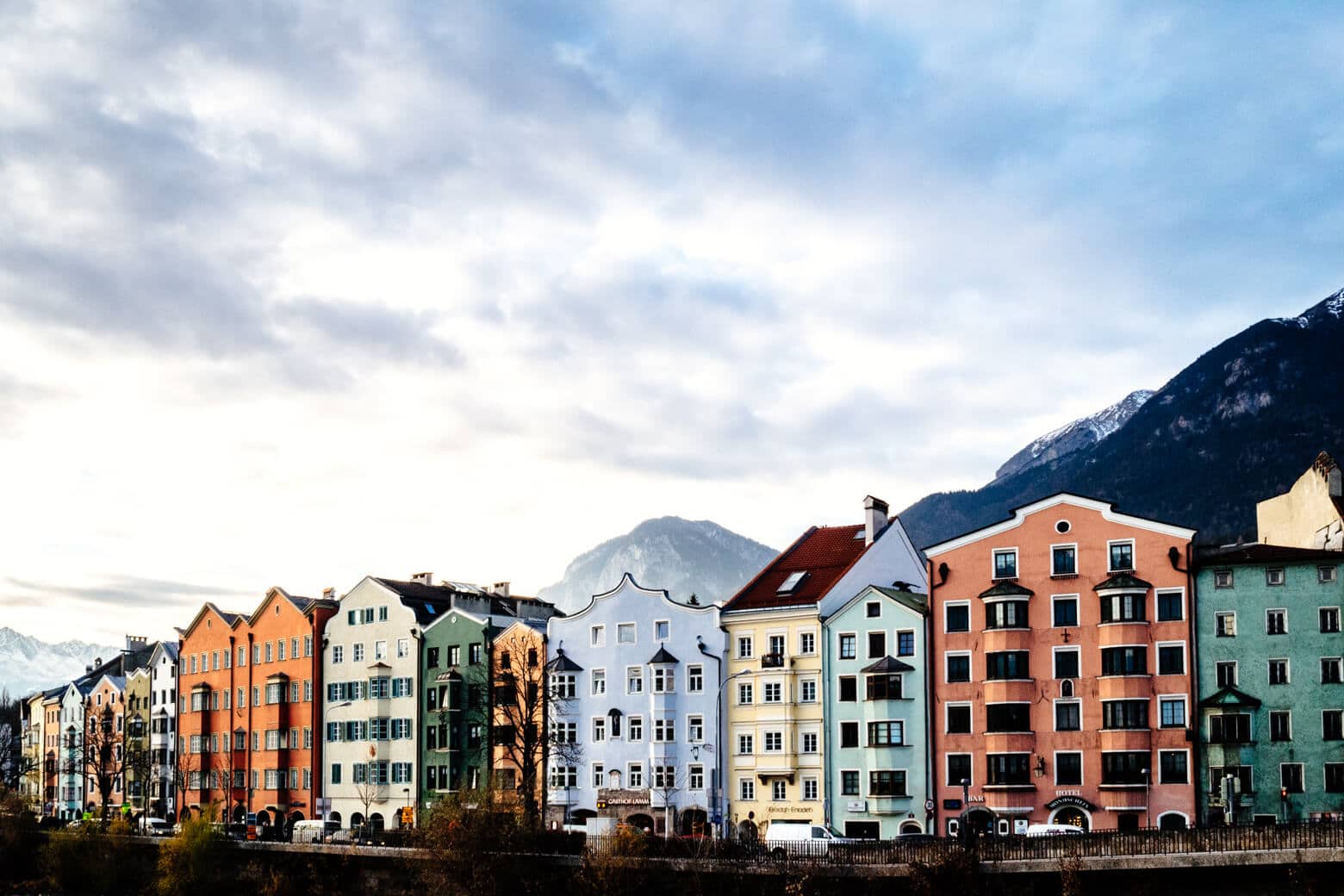 Munich, Germany – Almost every neighbourhood in Munich has its own Christmas market. The biggest is in Marienplatz, Munich's central square and the location of both the New Town Hall and the Old Town Hall. Munich in December is also a great place for shopping, sightseeing and museum hopping. If you like to drink, Munich has the biggest beer halls in the world where you can drink beer by the litre while listening to folk music and eating stodgy food.
Innsbruck, Austria – A short drive across the border, nestled between mountain peaks is the pretty Austrian city of Innsbruck. The Innsbruck ski fields are literally 10 minutes from the city centre, so you can spend your days skiing and still have time to enjoy the Innsbruck Christmas market each evening.
Vaduz, Liechtenstein – If you drive two hours to the west of Innsbruck, you'll cross another border, this time into Liechtenstein. Not many visitors take the time to visit this tiny nation, but it's worth spending a day to two in the capital Vaduz to visit a new country and get your passport stamped.
This is just a sample of the kind of self-guided Christmas road trips you could take this December. If you have a recommendation for a similar trip, leave a comment below. Or if you didn't find what you're looking for, a winter road trip in other regions might be more for you.
FAQ
When to travel on a Christmas road trip?
Any time is suitable for a Christmas road trip but be aware that many shops and restaurants close early on Christmas Eve and often remain closed on Christmas Day and Boxing Day.
When do the Christmas markets open in Europe?
Christmas market dates and times vary considerably per destination. Most start around the time of Advent at the end of November and end on Christmas Eve. Some of the bigger or more contemporary Christmas markets continue until 31st December and occasionally into the first week of January.
Is Europe worth visiting at Christmas?
Many European cities put on wonderful Christmas markets and events in the lead-up to Christmas. The old towns are beautifully decorated and the atmosphere is incredibly warm and festive. Christmas is a great time of the year to visit Europe.