If you purchase through links on this site, I may earn a commission at no extra cost to you. As an Amazon Associate I earn from qualifying purchases.
As January comes to an end and winter continues its reign, it's time to shake off the SAD seasonal depression (yes, it's a real thing) and plan an exciting European getaway in February.
This is the month for weekend getaways, hopefully to a destination where we can replenish our vitamin D supplies until spring arrives.
Where to Go in Europe in February
Where to go in Europe in February? The choices are endless, but your options are to head south for better weather, explore usually overcrowded tourist spots during the off-season or maybe do something completely different with a trip to the extreme north.
The following 17 destinations should give you some ideas about where to go.
1. Nice, France: Coastal Charm
Nice offers clear blue skies and a stunning coastline during the winter months. Stroll along the picturesque Promenade des Anglais, and hike up to the Colline du Chateau (Castle Hill) for spectacular views of the city and the Baie des Anges. Or take the Art Deco lift if you prefer not to walk.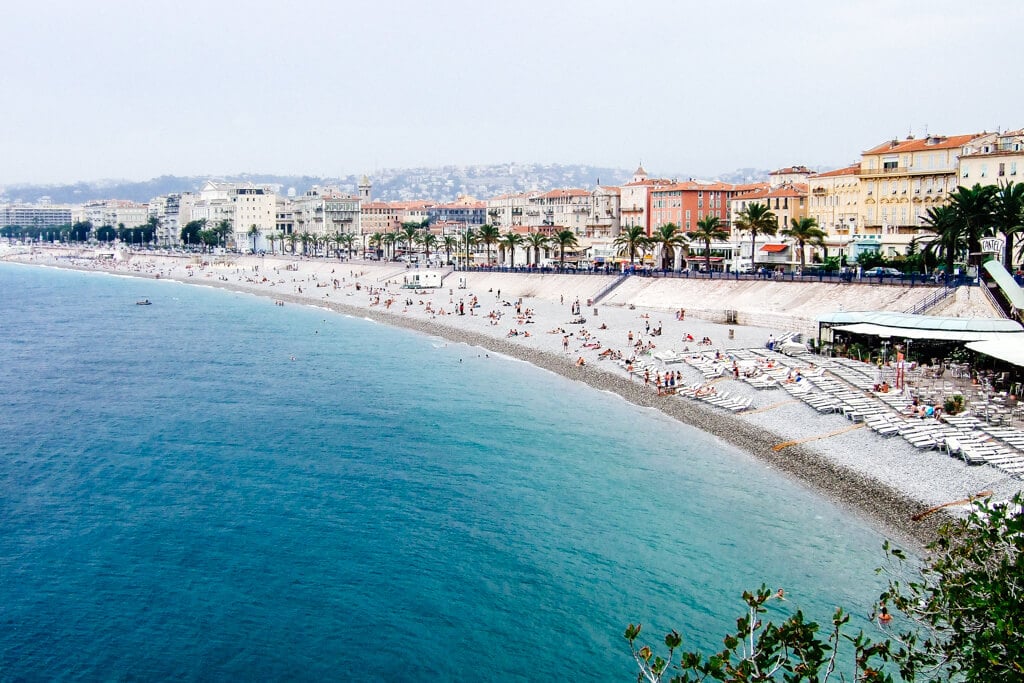 Seek out local delicacies like socca, daube Niçoise, farcis (stuffed vegetables), and Niçoise salad as you enjoy the laid-back atmosphere of this charming French city.
If you have time for a longer trip, consider taking this road trip along the French Riviera, including a stop in Nice.
2. Florence, Italy: Art and Beauty
Florence, a renowned world heritage site, offers a quieter experience during February. This makes it the perfect time to explore iconic landmarks such as the Duomo, Ponte Vecchio, and Michelangelo's David without the usual crowds.
Take advantage of the smaller queues at the Uffizi Gallery and the Accademia, and indulge in mouthwatering Tuscan cuisine throughout your stay.
Venture futher out around Tuscany with a road trip around the region's incredible towns and hilltop villages.
3. Lisbon, Portugal: Vibrant Colors and Rich Flavours
Lisbon has mild winter temperatures and blue skies, making it a fantastic destination for a February escape. Relish in the city's gastronomic delights, including fresh seafood, Portuguese chouriço, piri piri chicken and sweet pasteis de nata.
Explore iconic sites like the Jeronimos Monastery and Belem Tower with fewer tourists while still experiencing the bustling atmosphere of the Alfama district.
4. Ljubljana, Slovenia: Charming and Picturesque
Ljubljana is one of the most adorable and relaxing cities in Europe. The picturesque old town is compact but stunning, with facsinating architecture and a relaxed atmosphere.
In February, the city is quieter and less crowded, making it an ideal time to explore its treasures at a leisurely pace. Stroll through the cobblestone streets of the old town, where you'll find colorful Baroque buildings, quaint outdoor cafes, and historic landmarks such as the Ljubljana Castle, where you'll get panoramic views of the city and the surrounding Alps.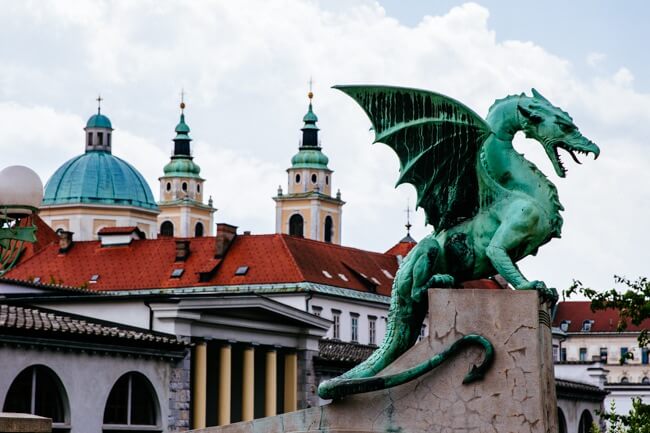 Although it'll be cold in Februray, you could still take a brisk walk along the Ljubljanica River, which flows through the heart of the city and is lined with outdoor cafes, art galleries and picturesque bridges like the Triple Bridge and the Dragon Bridge.
If it's warm enough, you might like to explore Ljubljana by bike.
For a day trip, head to the nearby Lake Bled, one of the most beautiful natural sights in Slovenia. Here, you can take a boat ride on the crystal-clear lake, visit the charming island in the middle of the lake, or hike up to the stunning Bled Castle for panoramic views of the Julian Alps.
5. Innsbruck, Austria: Alpine Adventure
Innsbruck is a paradise for winter sports enthusiasts thanks to its location near the Austrian Alps. The city has easy access to some of the best skiing and snowboarding in Europe, with world-class resorts such as Nordkette, Patscherkofel and Axamer Lizum just a short drive away.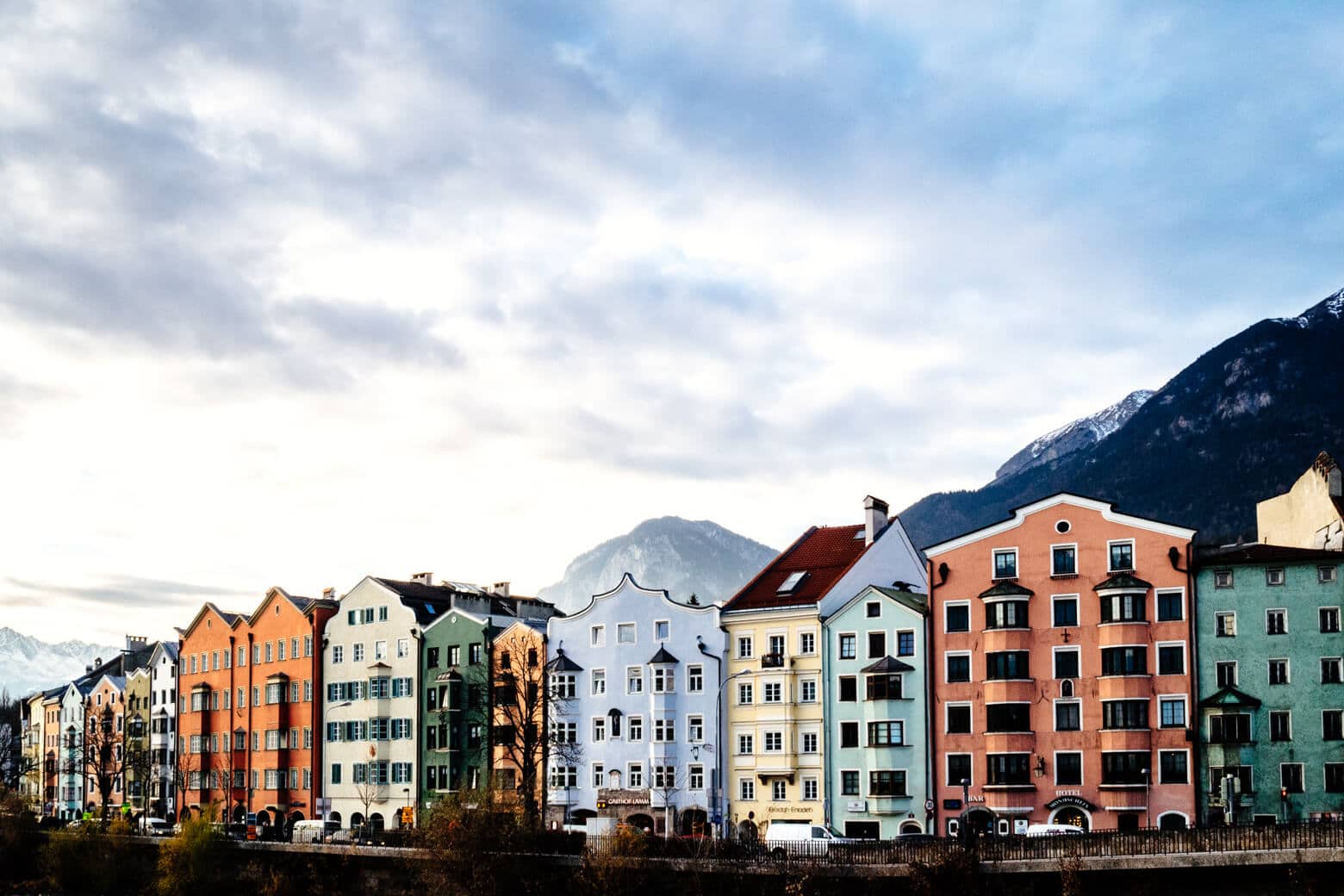 In addition to skiing, there are plenty of other winter activities and things to do in Innsbruck, including ice skating, snowshoeing and sledding.
When you're not on the slopes, explore the city's charming historic sites like the Golden Roof, a landmark covered in 2,657 gilded copper tiles, and Ambras Castle, a stunning Renaissance castle with beautiful gardens and art collections.
6. Bruges, Belgium: Old Town Canals
Bruges is a picturesque medieval town located in the Flemish region of Belgium. There's so much character in the old city streets, you can help but wonder all the city has seen over hundreds of years. The cobblestone streets, winding canals, and well-preserved architecture make it a perfect destination for a romantic getaway or leisurely exploration.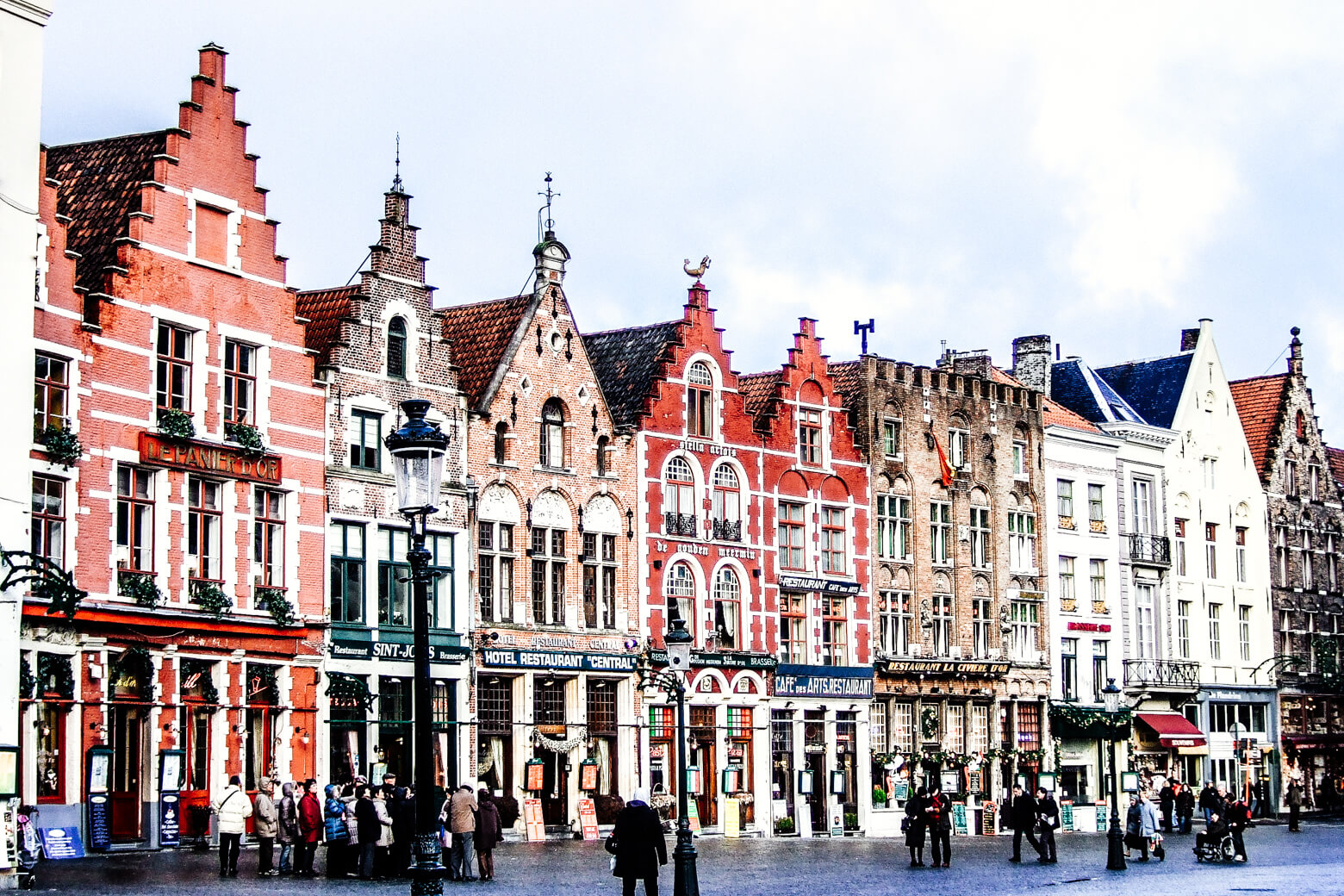 In February, you can enjoy the town's pretty sights without the summer crowds. Visit the famous chocolate shops and indulge in delicious Belgian chocolate, or try the iconic Belgian waffles, served with an array of toppings like fresh fruit and whipped cream. Aside from sweet treats, Bruges is filled with incredible restaurants. My meals in Bruges were incredibly memorable.
7. Rovaniemi, Finland: Arctic Wonders
As the gateway to Lapland, Rovaniemi offers a magical winter wonderland experience and one of the most unique destinations you could visit in February.
Visit Santa Claus Village, where you can meet Santa himself, take a reindeer or husky sleigh ride, and even cross the Arctic Circle.
For an unforgettable experience, take a snowmobile tour through the snow-covered landscapes, or marvel at the beauty of the northern lights. The Ranua Wildlife Park is also worth a visit, where you can see a variety of Arctic animals, including polar bears, lynxes, and wolves.
8. Bergen, Norway: Historic Wharf
Bergen is a pretty city located on the western coast of Norway that is famous for its colourful wooden houses and stunning fjords. In February, you can explore the charming historic Bryggen wharf, which is a UNESCO World Heritage site and home to a variety of restaurants, shops and museums.
Take a scenic fjord cruise from Bergen, which will take you through some of the most breathtaking fjords in Norway, including Sognefjord, the longest fjord in the country. You can also take a ride on the Fløibanen funicular, which offers panoramic views of the city and the surrounding mountains.
Bergen is also home to a variety of cultural and artistic attractions, such as the KODE art museums, which showcase a range of Norwegian and international art, and the Bergen Aquarium, where you can see a variety of marine life from the North Sea.
9. Cesky Krumlov, Czechia: Medieval Allure
Cesky Krumlov is a stunning small town located in the southern Bohemian region of Czechia. It's often described as a fairytale-like town, and it does feel that way! You'll find a perfectly-preserved historic centre and an imposing castle complex.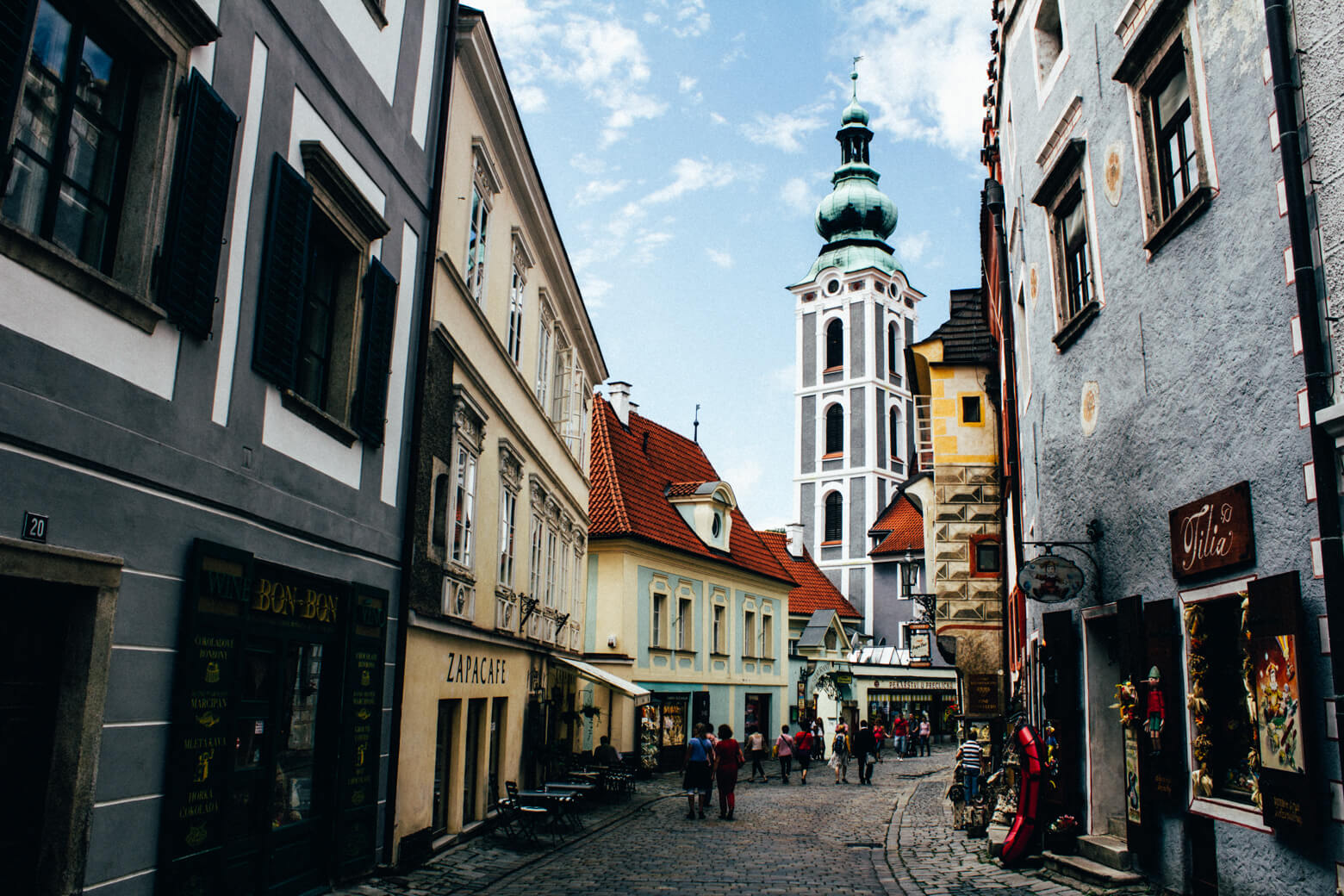 The winding streets of Cesky Krumlov are lined with colourful Renaissance and Baroque buildings, leading to charming squares, artisan shops and cosy cafes. The picturesque Vltava River provides a stunning backdrop for leisurely walks and boat rides.
In February, the town is less crowded, giving you plenty of opportunities to explore the town's treasures, such as the castle's Baroque theatre, the Museum Fotoatelier Seidel, and the Church of St. Vitus, in a peaceful and tranquil atmosphere
10. Seville, Spain: Sunshine and Culture
Southern Spain and Seville, in particular, is one of Europe's warmest and sunniest destinations. With a bit of luck, you'll find clear skies and temperatures reaching 22°C; you'll feel like it's summer in the middle of winter.
Top attractions in Seville include the Alcazar Palace, Plaza de España, and the awe-inspiring Gothic cathedral. Immerse yourself in Andalusian culture by attending a flamenco show and savouring local specialties like huevos a la flamenco, (eggs baked with chorizo and tomato sauce), espinacas con garbanzos (spinach with chick peas), solomillo al whiskey (pork cooked in whisky) and Andalusian ham.
11. Tallinn, Estonia: Baltic Charm
Tallinn is renowned for its exceptionally well-preserved Old Town, which exudes medieval charm and creates the perfect atmosphere for a Baltic weekend break. In February, the snow-covered cobblestone streets and historic buildings glisten under a soft winter light, adding to the city's warm atmosphere.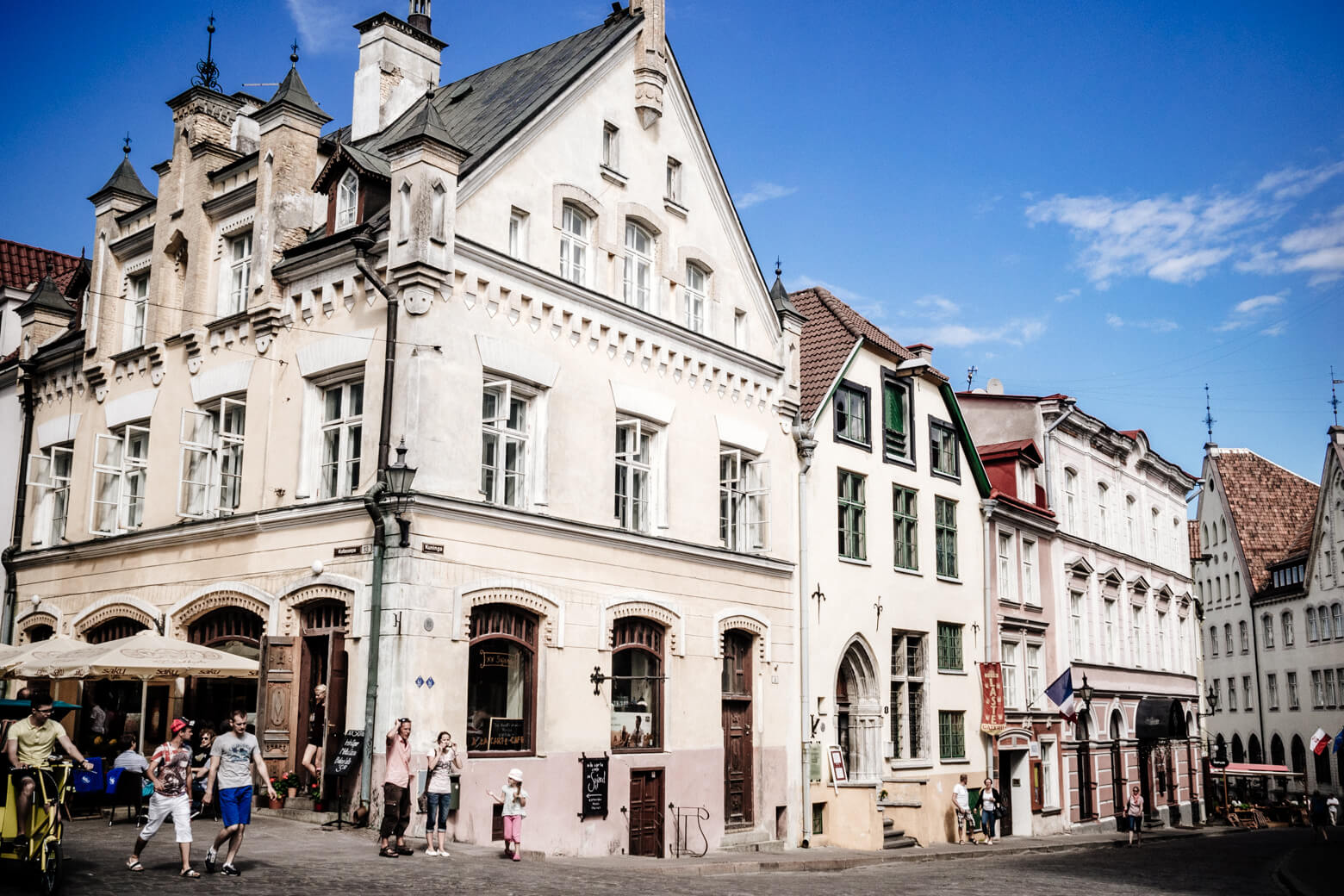 Explore the stunning Toompea Castle, the impressive Alexander Nevsky Cathedral (my personal favourite!), and the picturesque Town Hall Square as you delve into Tallinn's rich history.
Tallinn is also an incredible foodie city. Warm up in cosy cafes, snacking on traditional Estonian pastries and hot drinks while admiring the surrounding medieval architecture.
Wander through the St. Catherine's Passage, a hidden gem lined with artisan workshops and galleries, and don't forget to visit the panoramic viewpoints at Kohtuotsa and Patkuli to take in breathtaking views of the city's snow-dusted rooftops and towers.
12. Strasbourg, France: Cultural Fusion
Located right on the border with Germany, Strasbourg is a vibrant city that masterfully blends French and German influences in its architecture, culture and cuisine. This unique fusion makes Strasbourg a fascinating destination, with February being a quiet time to explore.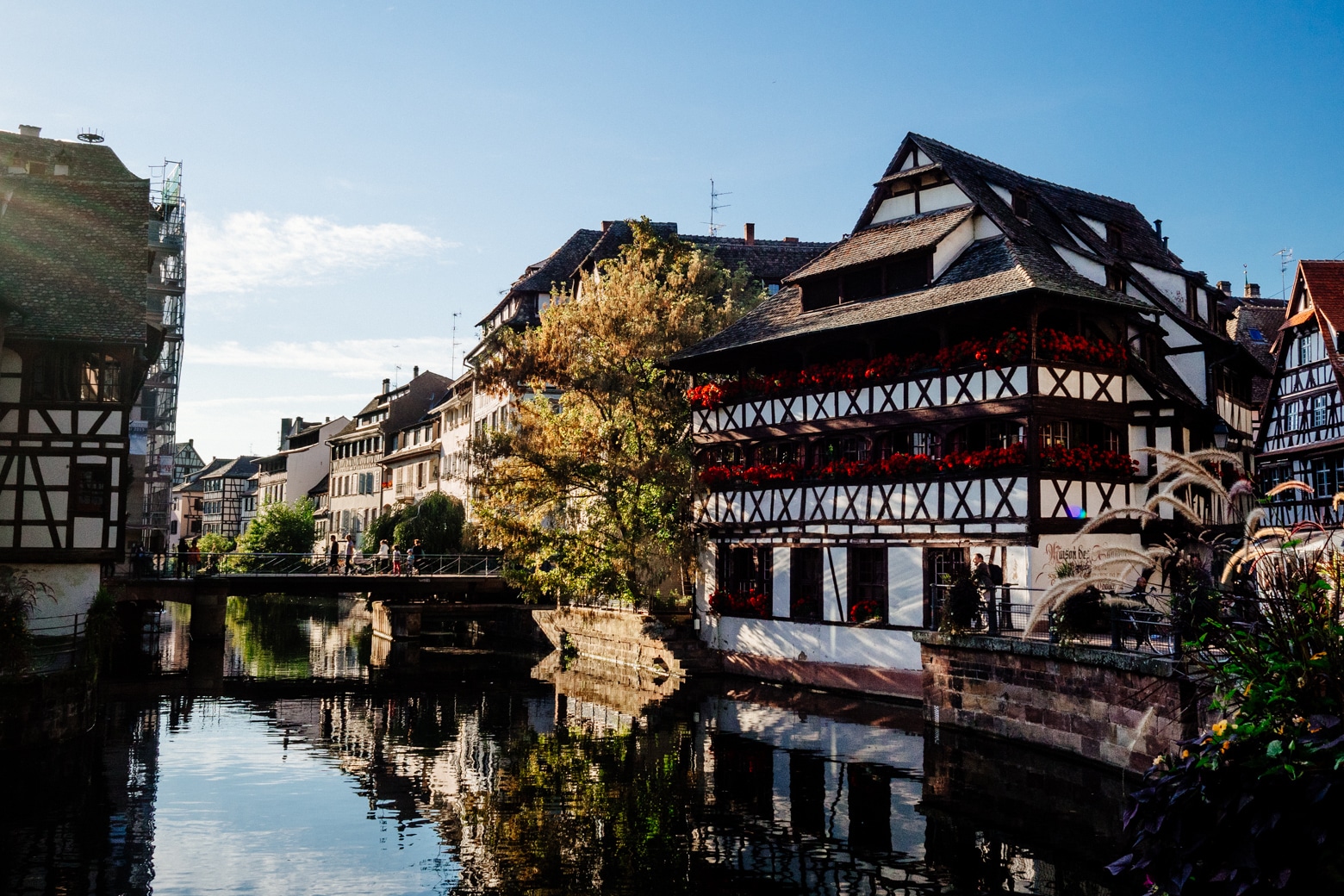 Begin your trip by visiting the stunning Strasbourg Cathedral, an impressive example of Gothic architecture. It's home to an ancient astronomical clock, and you can visit the viewing platform for panoramic views of the city.
Probably everyone's favourite in Strasbourg is the picturesque Petite France district. Characterised by its half-timbered houses, cool canals and quaint bridges, this district is the perfect backdrop for long walks and photography.
As you explore the city, look out for Alsatian specialties that reflect the region's dual heritage. Try dishes like tarte flambée, a thin pizza-like dish topped with crème fraîche and onions, and kougelhopf, a delicious Alsatian cake.
Don't miss the opportunity to pair your meals with the famous local wines, such as Gewürztraminer or Riesling, to complete your February adventure in Strasbourg.
13. Dubrovnik, Croatia: Ancient City Walls
Dubrovnik is always a good idea, and it's even better in February. This Croatian city is renowned for its remarkably well-preserved old town, where you can stroll along the ancient city walls while admiring the stunning views of the crystal-clear sea.
I've always felt like there is something magical about the coast in Dubrovnik. I can't put it into words, but the fresh air and clear water are incredible, and Dubrovnik sunsets are mindblowing.
In February, Dubrovnik is blissfully free of the summer crowds, providing a more peaceful and relaxing experience.
Take advantage of this time to explore Dubrovnik's historic sites, such as the Rector's Palace, the Franciscan Monastery, and the Baroque-style Church of St. Blaise.
Read more: 29 photos to tempt you to visit Dubrovnik.
Wander through the charming, narrow streets, stopping at cosy cafes and shops as you soak in the city's rich history. Look out for the door that takes you to the other side of the city wall, where you can have a drink while watching the sunset.
Don't miss the opportunity to walk along Dubrovnik's iconic city walls, which stretch over 2 km and provide spectacular panoramic views of the old town and the shimmering Adriatic Sea. Take this walk first thing in the morning for the best experience.
Finally, take a cable car ride up to Mount Sr?, where you'll be rewarded with awe-inspiring vistas of the city and the surrounding islands.
14. Assisi, Italy: Umbrian Hills
Assisi is steeped in spirituality and history and is home to the magnificent Basilica of St. Francis and its stunning frescoes. The winding cobblestone streets lead to historic sights such as the Roman Temple of Minerva and the Basilica of Santa Chiara.
While exploring Assisi, indulge in local Umbrian specialties, such as truffle-infused pasta, pecorino cheese, hand-made strangozzi pasta and sweet torciglione pastries that are filled with almonds and honey.
15. Sibiu, Romania: Transylvanian Elegance
This interesting city in the heart of Transylvania offers a mix of Gothic, Renaissance, and Baroque architecture. The city's UNESCO World Heritage listed old town is home to the iconic Brukenthal Palace and the impressive Council Tower.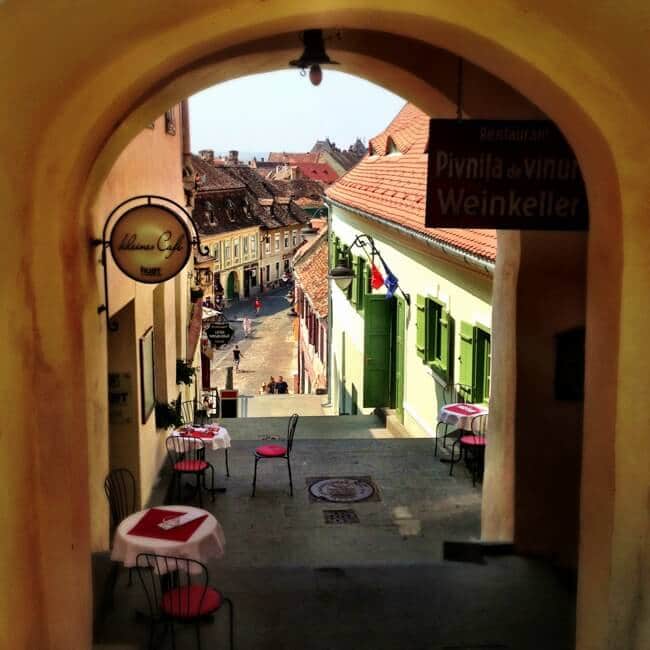 In February, the city is less crowded and less expensive, meaing you can explore in peace along the cobblestone streets, while admiring the beautiful facades of the buildings.
Include a visit to the Brukenthal National Museum, one of the oldest and most important museums in Romania, where you can see a vast collection of European art. Also visit the Council Tower for panoramic views of the city and the surrounding Carpathian Mountains.
16. Toulouse, France: The Pink City
Toulouse is one of France's most underrated tourist destinations. It's a beautiful and vibrant city with a rich history and culture. The city's charming old town is filled with beautiful pink buildings, medieval churches and a plethora of museums and art galleries.
February is a great time to visit as the weather is mild, and the city is relatively quiet, allowing you to fully appreciate its picturesque streets and alleys, the lovely Garonne River, and the vibrant atmosphere of its many cafes and restaurants.
17. Nordic Europe: Chasing the Northern Lights
For a unique and magical experience, head to Nordic Europe in February for a chance to witness the mesmerising aurora borealis or the northern lights. Prime locations include Reykjavik in Iceland, Tromso in Norway, Abisko in Swedish Lapland, or even northern Scotland during rare clear skies.
Remember to bring a tripod to capture stunning photos of this natural phenomenon that will leave you in awe. Here are some tips on how to capture the Northern Lights.
Those are my suggestions for where to travel in Europe in February. This list of the top 50 places to visit in Europe will give you more ideas.
Travel Responsibly this February
Many of us are increasingly concerned about climate change and sustainability. Here are a few tips on how we can travel more responsibly this February in Europe.
Choose hotels that prioritise renewable energy sources: Look for hotels or pensions that use solar panels, wind turbines, or other forms of renewable energy to power their facilities.
Be conscious of energy efficiency: Take simple steps to conserve energy during your travels, such as turning off lights and electronics when not in use, using public transportation or walking instead of renting a car, and taking shorter showers.
Reduce food waste: Choose restaurants or cafes that prioritise reducing food waste by offering smaller portions, using local and seasonal ingredients, or donating excess food to charity. Seek out and support these places if you can.
Embrace sustainable diets: Try to eat more plant-based meals during your travels, which have a lower environmental impact than meat-based meals. Seek out vegetarian or vegan restaurants, or choose dishes that feature sustainably sourced seafood. Most European cities have plant-based menus where you can eat with a lower impact.
Use sustainable transport: Choose low-emission forms of transportation like trains, buses, or bicycles instead of flying or renting a car. Some cities have extensive bike-sharing programs that simplify exploring the city by bike. You can also consider using public transportation or walking to get around, which can be a more sustainable and enjoyable way to see the sights.
February in Europe
February can be a great time to explore some of the most beautiful destinations in Europe. These destinations offer a range of experiences, from winter sports to charming historic sites to stunning natural beauty.
With fewer crowds and more affordable prices, February is the perfect time to indulge in the local culture, cuisine and attractions of these destinations.