If you purchase through links on this site, I may earn a commission at no extra cost to you. As an Amazon Associate I earn from qualifying purchases.
I don't know about where you are but things are warming up here in Central Europe. Summer is definitely on its way and it's time to start planning your European summer getaway.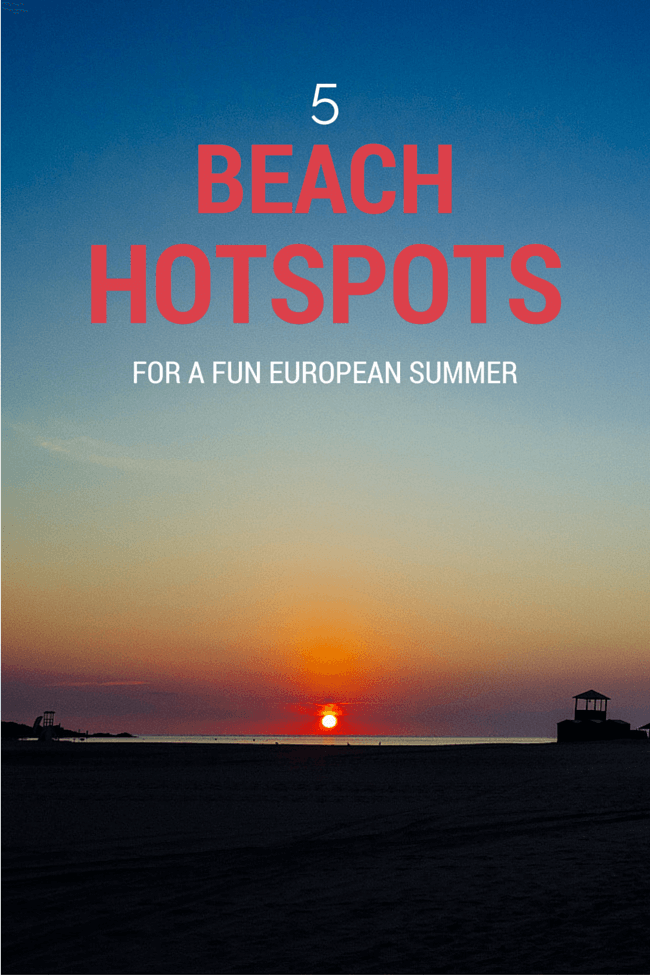 5 Best Beaches in Europe
There's no one top destination for everyone but each of these beaches offers something a little different which should pique your interest and motivate you to get planning.
Sardinia, Italy
Sardinia has been the top holiday spot for Italians for decades. It's about time the rest of us start enjoying the long stretches of powdery white sandy beaches and the calm turquoise waters. I wrote an entire post about the best beaches in Sardinia and believe me, there are plenty to choose from.
Head to La Cinta (above) for the whitest of the white sandy beaches, Tuerredda for calm beach coves, Spiaggia delle Dune (below) to see huge white sand dunes and pink flamingoes, or La Pelosa for the best beach sunrises.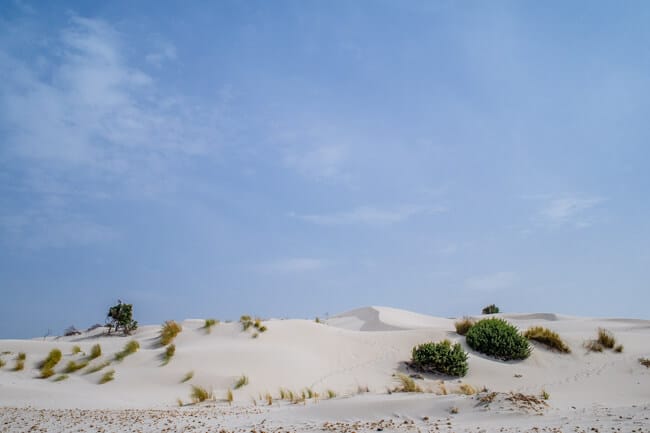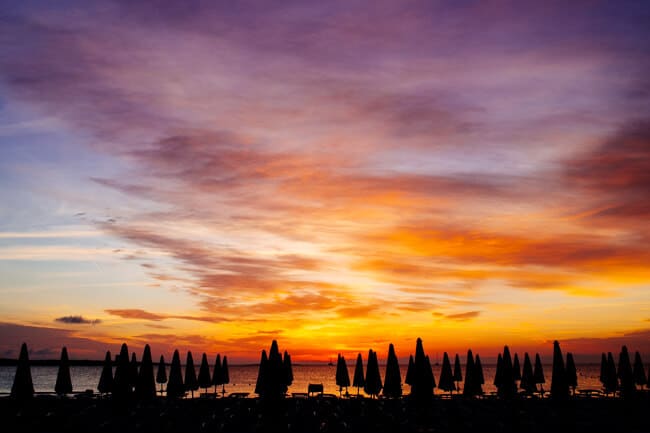 Montenegro
Montenegro might be a small country with a small coastline but it's a diverse and relatively underrated destination. There are loads of apartments that you can use as a base over the summer and it's often quite warm in the off-season too.
You can choose to stay by the beach at the party capital Budva, drinking lemonade on the beach during the day and sipping cocktails at night.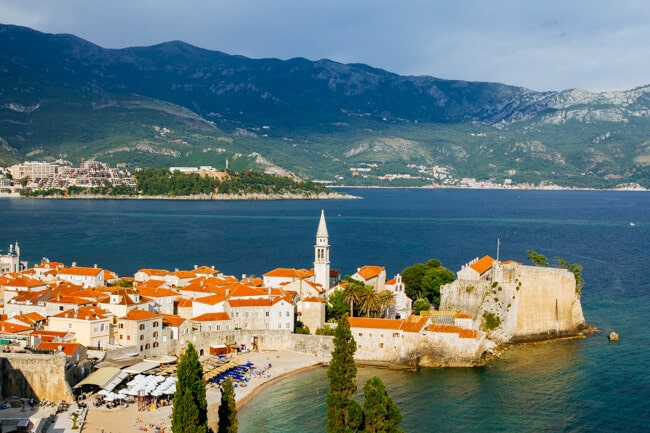 Or get off the beaten path and experience Albanian hospitality in Ulcinj, the most up-and-coming tourist destination in Montenegro.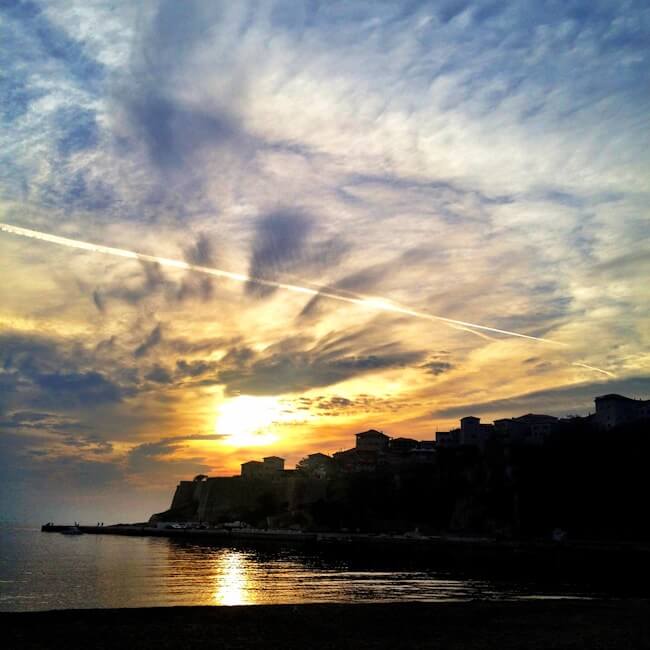 If it's culture and history you're looking for then stay in stunning Kotor which is also handy for taking an inland trip to see the famous Ostrog Monastery or for a trip across the border to Dubrovnik.
Albania Riviera
There are countless outstanding beaches along the Albania Riviera, once you get through the Llogara Pass.
I suggest renting an apartment or beachfront hotel in Himara and making day trips to the most famous beaches and any tiny ones you discover. Albania is a small country. All the most popular beaches are relatively close to one another but Himare is right in the centre of everything.
Read here for my thoughts on where to stay on the Albanian Riviera. I love Himara but Saranda is the biggest city in the region so you might prefer to stay there.
This photo below is at the beach in Himara.
Dhermi is another of the most popular beaches. It's the hotspot for wealthy Albanian tourists while Saranda has less attractive beaches but crazy nightlife.
At Borsh Beach (below) and Luvoka, you can experience the wild, less developed coastline whereas Ksamil is all about the sandy beaches, island trips and incredible sunsets.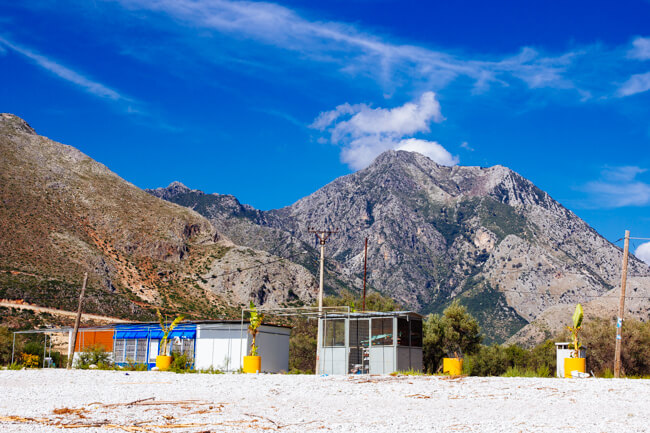 Island Hopping in Croatia
Croatia is not the budget destination it used to be but it's still more affordable and better value than many places in Western Europe.
The scenery and atmosphere vary from one end of Croatia to the other, you have islands, mountains, bays and Venetian towns all along the coast.
Everyone knows Croatia has some of the best beaches in Europe and probably the best in the Balkans but their coastal cities are also great for food, nightlife, outdoor sports like hiking and so many cultural opportunities.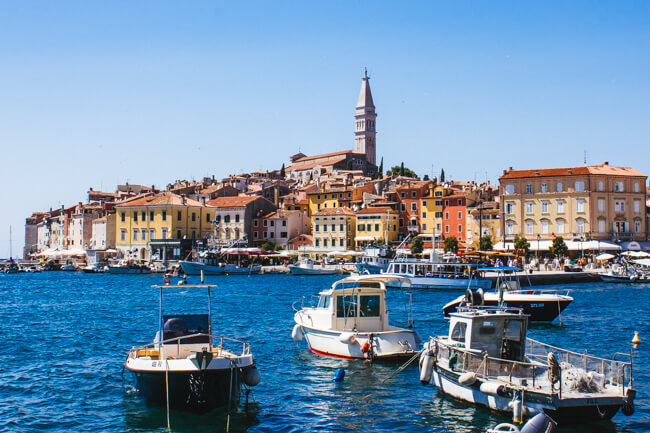 For the ultimate summer beach holiday, you can't beat Croatia's islands.
Pick one or go island hopping and see them all.
Hvar is a more upmarket experience, Korcula is more laid back, Brac is popular with families and Vis has incredible food.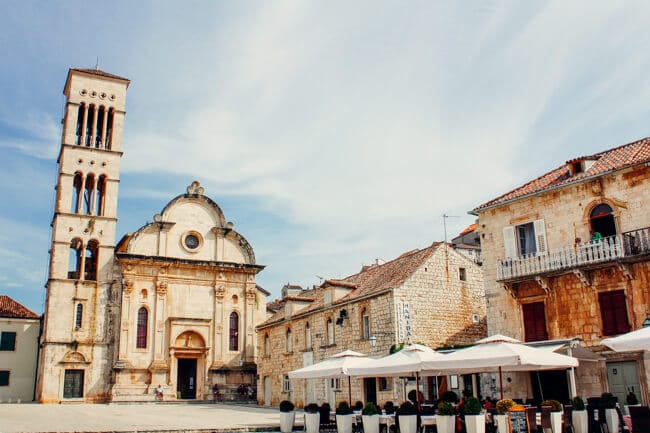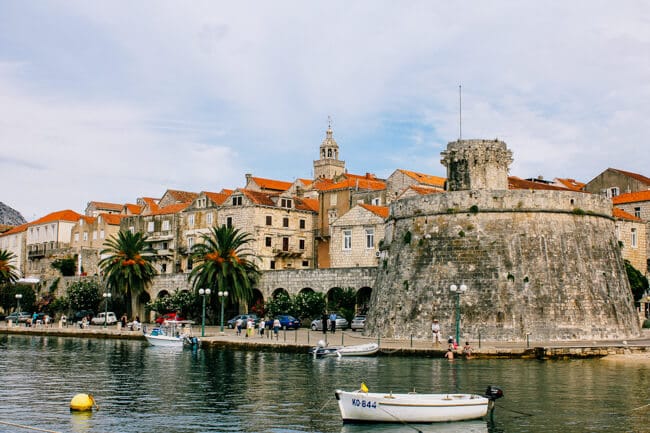 Dubrovnik might not be best known for its beaches but there are some nice ones there off the rocky coast and the city centre has a small white sandy beach.
But you can visit less touristy cities too. Sibenik for example and some nice swimming beaches and a wonderfully relaxed atmosphere.
Cascais, Portugal
Cascais gets my vote for the best big city beach in Europe. Well, it's close enough to Lisbon to be considered one of its beaches although the locals might not agree with that.
At a half-hour drive from Lisbon, you can spend your mornings lazing on the beach and then return to the city for its huge choice of restaurants, cafes, culture, and nightlife.
If you want to spend two weeks of doing nothing but sunning yourself and relaxing with a good book there are plenty of better beaches in Portugal for that but if you want to mix a fun city with a cool beach then base yourself in Lisbon and take public transport out to the beach.
You could always stick to old holiday favourites in Spain or the south of France but destinations around the rest of Europe are at least as beautiful and easily better value for money.