Over the past two years of full-time travel I've stayed in 14 Airbnb apartments around Europe. A stylish 60s retro style apartment in Ljubljana, my current home, is one of my favourites as is the modern high rise apartment in Warsaw with a cocktail making host.
I've also stayed in less appealing apartments like one on the Costa Brava in Spain which didn't have heating yet outdoor temperatures were below zero. Thankfully Airbnb moved me in that case!
But overall I've had great experiences with Airbnb and these days I almost always choose an apartment over a hotel, especially if I'm staying more than a few days.
Airbnb is still a relatively new concept to many travellers. If you don't know, it's a website where you can book a room or an entire apartment or house for up to 30 days. The accommodation is fully furnished, usually with everything you'd need in the kitchen as well as towels, sheets, wifi and occasionally food and drinks. The accommodation is often cheaper than staying in a hotel and you have more space and privacy.
Fancy spending the night in an airplane? A couple of weeks ago KLM Airlines and Airbnb ran a contest where the prize was a night in a converted KLM plane. Unfortunately, it's not a real Airbnb listing but there are some cool and quirky apartments which you can book for your holiday. They're a bit hard to find but here are some of the more unusual apartments available.
Windmill in the Netherlands – €150 per night
Trullo House – Alberobello, Italy – €70 per night
Tree House – Cornwall, United Kingdom – €130 per night
Quirky Cube House – Rotterdam, Netherlands – €125 per night
Icelandic Summer House – Golden Circle Route, Iceland – €183 per night
Clock Tower of St Pancras – London, UK – €195 per night
Water Tower – London, United Kingdom – €156 per night
French House Boat / Péniche – Paris, France – €110 per night
Container Home – Palma de Mallorca, Spain – €85 per night
Romany Caravan – Bush, United Kingdom – €88 per night
Stargazer – Somerset, United Kingdom – €39 per night
Shepherd Hut – Isle of Skye, United Kingdom – €104 per night
Old Smock Mill – Kent, United Kingdom – €208 per night
Railway Carriage – Wales, United Kingdom – €64 per night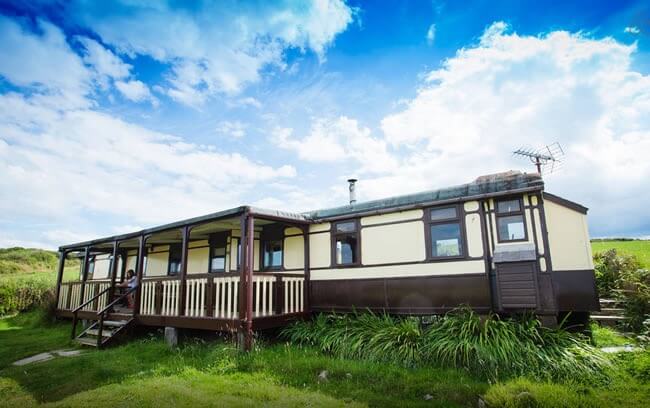 Mongolian Yurt – Lower Saxony, Germany – €70 per night
Spanish Igloo – Andalusia, Spain – €42 per night
Have you stayed in any cool Airbnb apartments during your travels? Link them below. 🙂
Images courtesy of Airbnb.com
0