Brussels has one of the worst reputations in Europe. Not for being dangerous or unattractive or lacking in culture but for an even worse offence. It's considered boring. Poor Brussels. It's mostly undeserving of that label. Mostly.
I actually quite like Brussels. I vividly remember walking into La Grand Place many years ago, on my first trip to Europe. I was completely gobsmacked by the sheer beauty of the massive square lined with opulent gold-trimmed architecture and the Gothic Town Hall. I'm much more jaded these days but it's still an impressive sight.
Aside from that I remember debating which waffles were best; Brussels or Liege waffles (Brussels all the way). The days were spent sampling as much chocolate as possible and searching for the best chip shop in Brussels. For me Brussels, and Belgium in general, is all about the food.
Once you've finished stuffing yourself (which could take a while) and seeing the main sights (which could take a day or three) you can get out of the city and day trip your way around Belgium.
If you prefer to take a tour I recommend this one:
Or travel independently as I always do.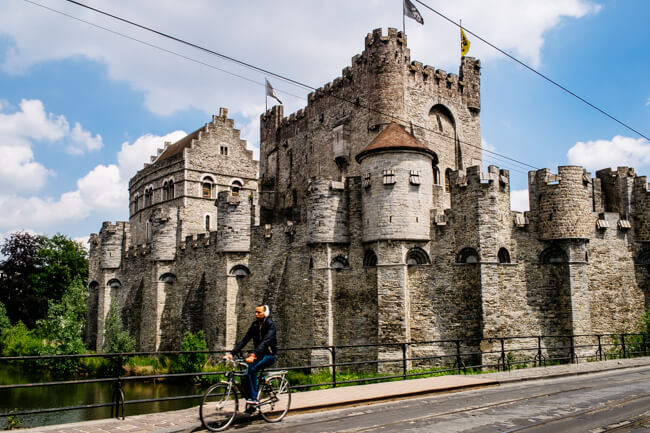 Bruges may be the most popular day trip destination in Belgium but I much prefer Ghent and most of the people I've spoken to prefer Ghent. They're similar looking cities, with grand squares and cute Flemish houses which line the canals.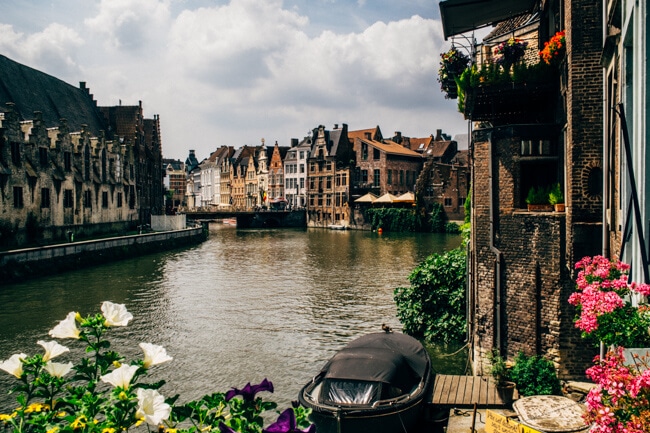 The centre of Bruges is World Heritage listed and has some of the best restaurants in the country but you won't exactly starve in Ghent either. Being far less touristy and more compact is what gives it the edge over Bruges.
If you only have half a day to get away from Brussels, pretty Leuven is just down the road. Most of the action is on Grote Markt and nearby Oude Markt is the place for eating and drinking. If visiting on the weekend you have a good chance of being able to take part in one of the many festivals.
The less visited of the Flemish cities is Antwerp. It's the second largest city in Belgium and has a huge main square not dissimilar from the ones in every other Belgian city. I planned to visit for the "smoskes" but further investigation revealed they're just baguette style sandwiches and not exactly the culinary specialty I had imagined. The city is however known for Antwerpse Handjes, a cute little hand shaped biscuit.
Brussels to Lille is a bit far if driving but it's only 35 minutes on the train and while it's not in Belgium it is a Flemish city. You could arrive in the morning and have all day to eat your way around one of France's best foodie and cultural cities.
If you could only take two day trips from Brussels I suggest Ghent for its beautiful architecture and waterways followed by Lille or Bruges for the memorable food.
5