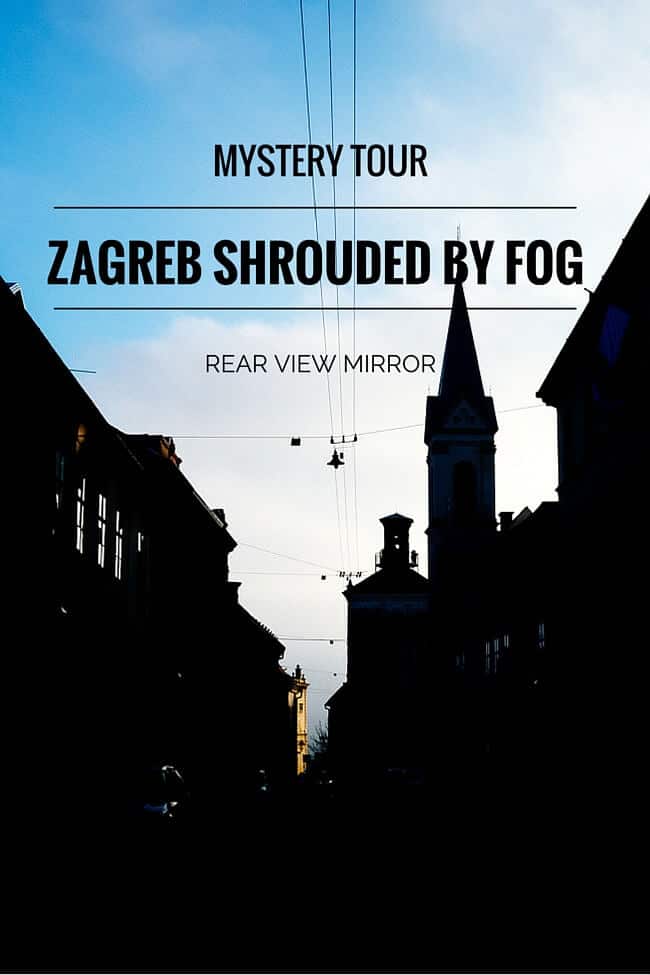 Blue skies, green fields and bare mountains. The sun warms my face as we wind through the mountains. It feels like summer in Austria. Except it's December.
Past a few more villages and around a couple more mountains a dense fog comes into view. Before long we're shrouded in fog which leads us to Ljubljana and continues all the way to Zagreb.
Visibility is not great and it's chilly but at least now it feels like winter.
Zagreb: Shrouded by Fog
Zagreb may not have the most interesting sights or things to do but it feels like home to me. It's easy and relaxing. I don't have to stress about what to or where to go and sometimes that's what I need in a destination.
There are a few Christmas markets dotted around the city. They don't have the same atmosphere as in Germany or Austria but it's the weekend and people are happy drinking mulled wine and snacking on street food.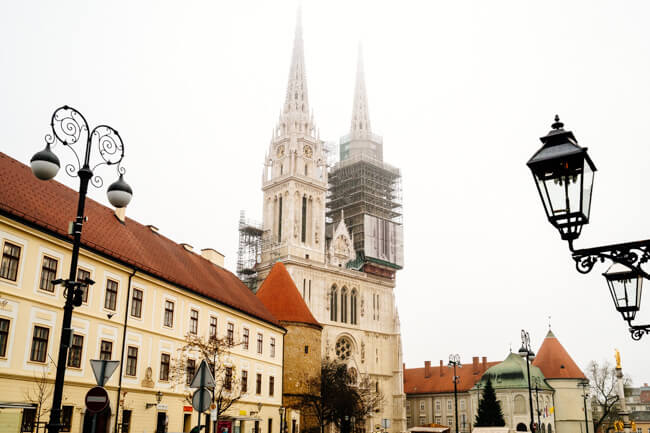 The Croatian sausages are popular and are often followed by fritule; deep-fried balls of dough covered in sweet toppings. They're best straight from the fryer and smothered in icing sugar. Try not to get sugar all over your clothes as you devour them. That would be embarrassing.
It's nice to see a few unique market stalls with things like baklava, handmade chocolate, and (weirdly) sushi.
We attempt to walk off all the great food we've been having and walk up to the upper town instead of taking the funicular. For a few brief moments, the fog clears and I get a cliche shot of St Mark's Church and its famous roof.
Food Highlights: Fancy Sunday lunch at OXBO Bar and Grill. Sri Lankan Curry Bowl on Tkalciceva Street (this might be closed now). Vis à Vis for organic ice cream and homemade gluten free Croatian cakes. Fritule from the Zagreb Christmas market is also amazing..
Where to Stay: My favourite hotel in Zagreb has been taken over by a big brand but luckily the city has several new hotels that are well-located. In future, I will stay at Hotel Republika, a boutique hotel in the Upper Town.
Ljubljana to Zagreb: 2 hours 20 mins on a train of dubious standard.
Previous destination: Brilliant Christmas Lights in Ljubljana
Next destination: Zadar: Perfect Food and Sunsets