If you purchase through links on this site, I may earn a commission at no extra cost to you. As an Amazon Associate I earn from qualifying purchases.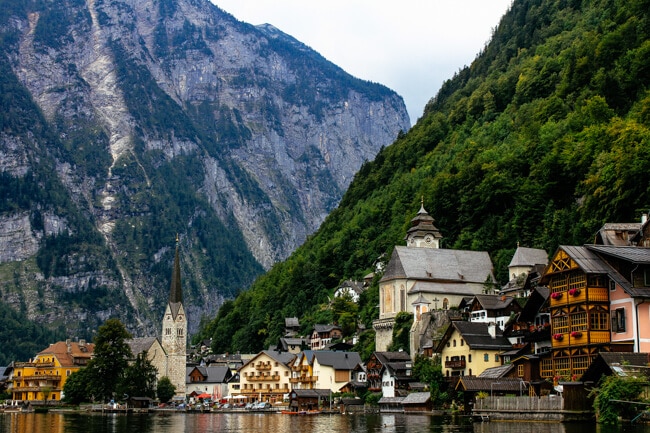 Hallstatt is in the unique position of being a day trip away from every major Austrian city. It's closest to Salzburg but if you don't mind a bit of driving you can reach it within a few hours of Innsbruck, Vienna, Linz, Graz or even Munich in Germany.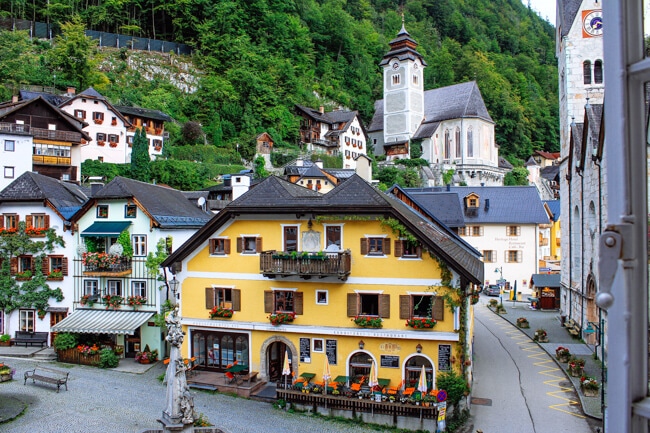 I stopped by on the way from Innsbruck to Salzburg, choosing to spend the night to avoid the inevitable crowds. As the most touristy of Austria's villages, an overnight stay is probably the best way to visit as it's not until the day trippers are bussed away that you can properly enjoy the pretty squares, traditional village homes and the tranquil lake.
Hallstatt is a village on the Hallstatter See, one of the most beautiful lakes in a country with more than 20 beautiful lakes. If you're on a day trip, the easiest way to get some peace is by taking a boat out on the lake. You have the option of a motorised boat or the more eco-friendly version which is quieter and less polluting. I loved directing my own boat to seek out the best vantage points but you can go on a tour if you prefer.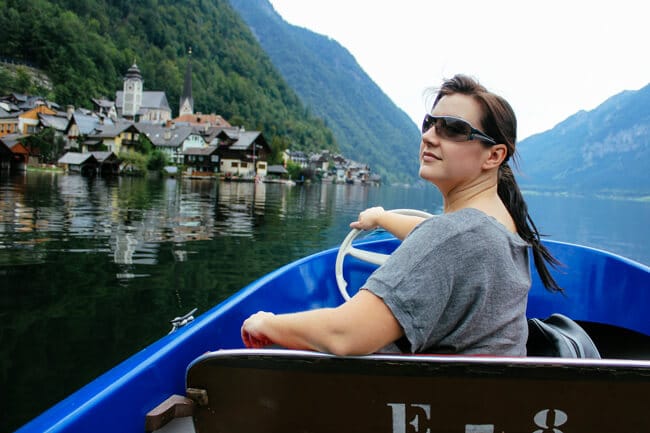 The lake is also the spot to get the most stunning photos of Hallstatt. Floating on the calm water, looking back towards the village and its striking mountain backdrop, it's difficult to sit back and take it all in when the urge is to snap photo after photo.
You'll most likely want to spend the majority of your time in Hallstatt wandering around the village, eating the local lake fish or maybe treating yourself to Austria's famous coffee and cake. But if you're looking for more you can visit the salt mines, go hiking or explore the ice caves and waterfalls in Dachstein.
Austria is beautiful from all angles but I won't ever forget sitting in my little boat, admiring one of the most picturesque villages in the world as it started pouring with rain. Next time, I might try to make it to Hallstatt for a quiet New Year's Eve or at least visit in winter for a chance to see the town under snow