If you purchase through links on this site, I may earn a commission at no extra cost to you. As an Amazon Associate I earn from qualifying purchases.
After three years of full-time travelling, I finally gave it all away to make Budapest my home. I love Budapest. I truly adore it. But like anywhere, I had my ups and downs in Budapest. At first, more ups than downs, later more downs than ups.
Maybe that always happens when you dig deeper into a destination, it's never the same as when you're just passing through.
But living in Budapest opened my eyes to all the different and unique districts. In this guide, I share a little about each neighbourhood and the best places to stay.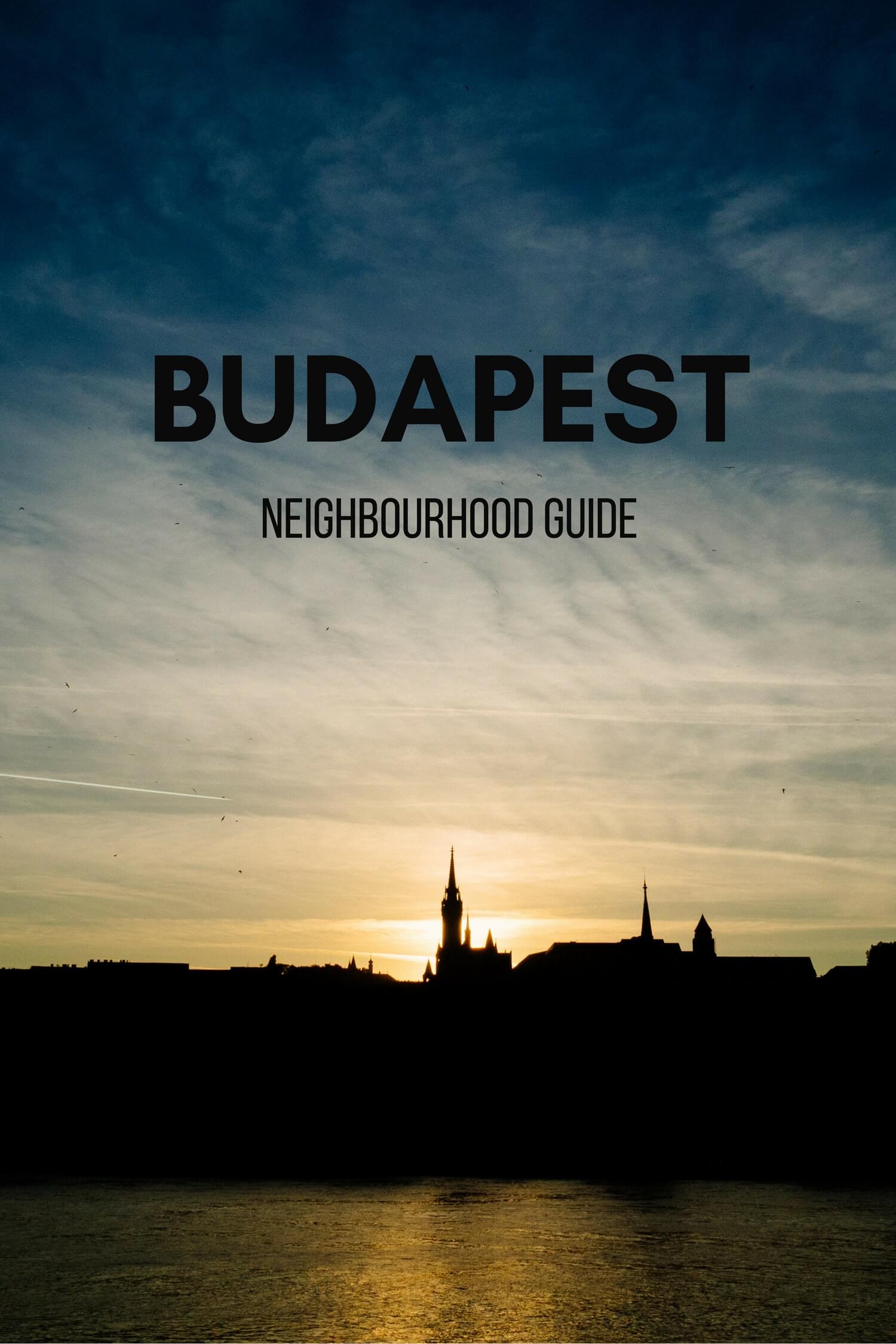 Last year, after a year of using Budapest as my base, I left Hungary to continue travelling. But this summer saw my brief return and I can't believe it still wows me so much as a destination.
I can walk for hours admiring the architecture in my favourite neighbourhoods and stopping at the many sights along the Danube. It's honestly one of the most beautiful cities I've ever visited.
You can read my recommendations for where to go in Budapest or follow this list of free things to do.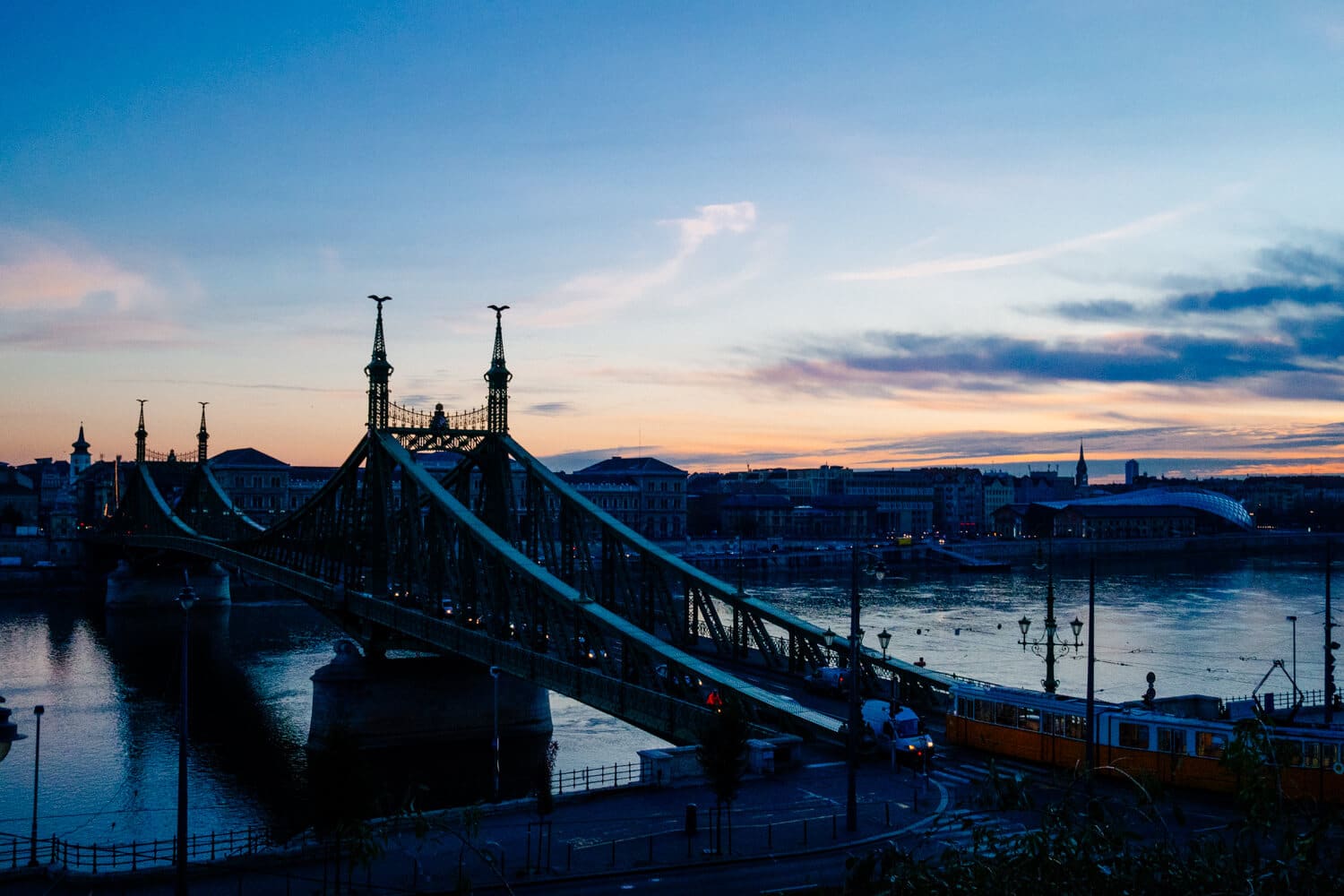 Due to my strong connection to the city, people keep asking me where to stay in Budapest. I've spent time in all of the central neighbourhoods and some of the outer areas. I've stayed in luxury hotels, basic, budget hotels, famous Art Nouveau buildings and 19th-century palaces.
With all this experience I feel like I'm qualified to recommend hotels in Budapest and there are plenty of apartments if that's what you prefer.
Firstly, I will recommend my favourite hotels, then I will let you know about each of the city's neighbourhoods and why you might want to choose one over another.
Where to Stay in Budapest
Outside of the popular summer and Christmas periods, accommodation in Budapest is surprisingly affordable. At the right time of the year, you can stay in a five-star hotel or a sleek boutique hotel for around €100 per night and apartments priced at less than €50 per night are easy to find.
I suggest most visitors to Budapest stay in either the 5th district, which is within walking distance to the Danube sights, in the adjoining Palace District, or in the Jewish Quarter if you want to be in the restaurant and nightlife area.
My top 3 places to stay in Budapest per district:
Hotel Rum – 5th district (Central District).
This is a small boutique hotel on Egyetem Square, a quiet square home to a stunning university and church. Located in the 5th district but away from the crowds, it's the best of both worlds, walking distance to the sights yet peaceful. In this neighbourhood, you have a mix of traditional Hungarian restaurants, burger joints and vegan bistros. Specialty coffee shops Madal and Budapest Baristas are close by as is the Csendes ruin bar or you can have cocktails in the hotel's rooftop bar. The hotel is modern with unique room designs, very comfortable beds and the best breakfast I've ever had in Budapest.
Roombach Hotel – 7th district (Jewish Quarter).
When I first moved to Budapest, I spent two months just down the road from the Roombach Hotel. This is the best part of the Jewish Quarter due to its proximity to everything you're likely looking for. Here you are just behind the Dohany Street Synagogue, within walking distance to the 5th district sights, and minutes from at least five great ruin bars and countless cafes. The area can get a little rowdy on the weekends but there aren't any pubs or nightclubs on this street.
Brody House – 8th district (Palace District).
I don't suggest going too deep into the 8th district but Brody House is in the perfect street in the Palace District, one block from the 5th district and one block from the Jewish Quarter. The hotel is in a deceptively beautiful building directly opposite the Hungarian National Museum. The rooms are gorgeous and the staff excellent, as reflected in the guest reviews and ratings. Down the road, you have two of the best specialty coffee places in Budapest, a wine bar in a park and excellent transport with both the tram and the Astoria metro station nearby. I lived about 50 metres from this hotel and can't recommend this neighbourhood highly enough.
Budapest Neighbourhood Guide
If you're still undecided about where to stay, hopefully my neighbourhood guide will make things easier.
In general, I think the 5th district (the downtown area along the Danube) is the best place to stay.
Then I recommend the 8th district close to the Hungarian National Museum, or the Jewish Quarter if you want to have cafes and ruin bars at your doorstep.
5th District – Downtown Budapest & the Danube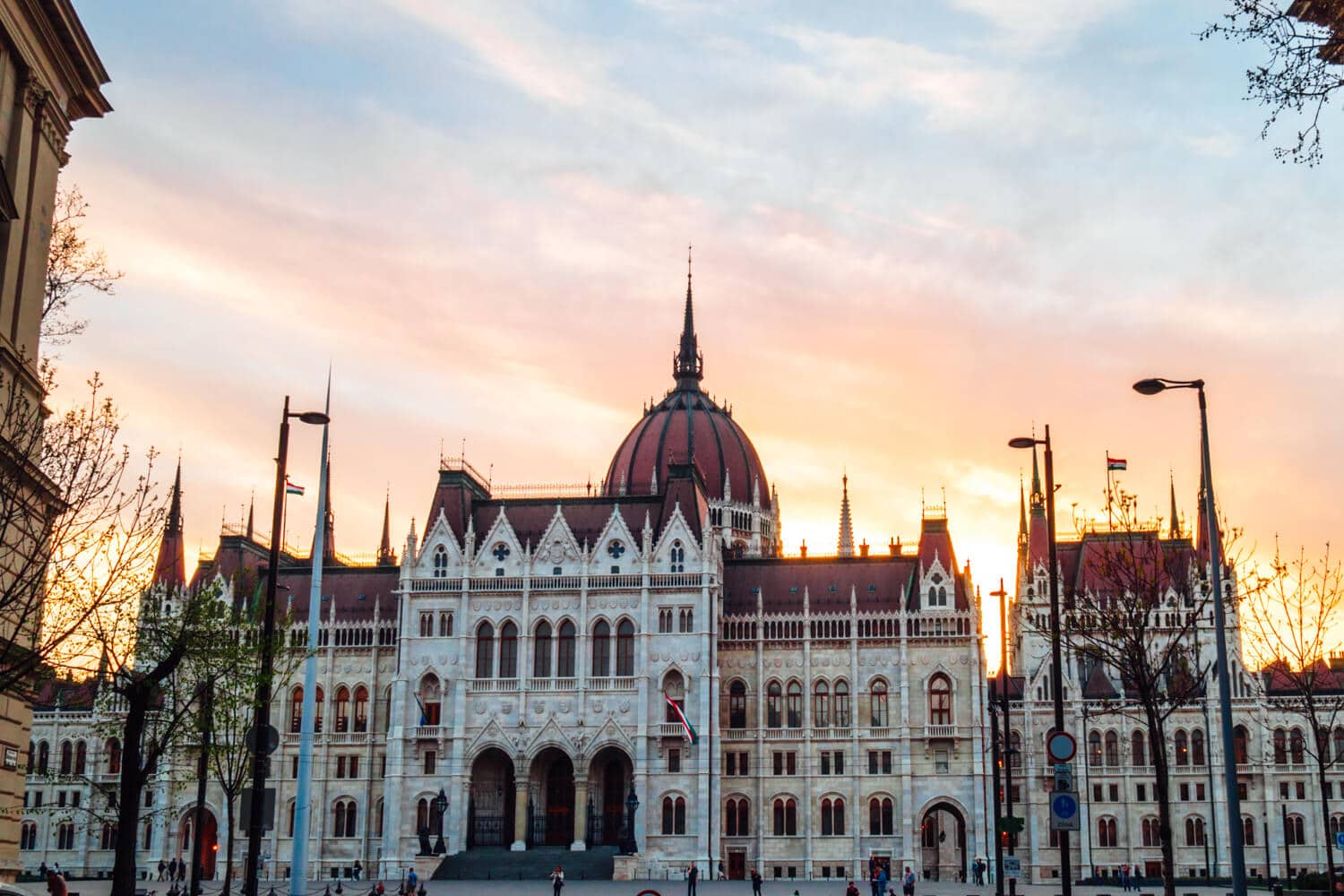 The 5th District is Budapest's downtown neighbourhood. It follows the Danube River with the Neo-Gothic Parliament at the top and the Great Market Hall at the other end. There are many offices, government institutions, and tourist attractions in the area so it's great for sightseeing and lunch specials, and you're unlikely to be disturbed at night.
The 5th is where I recommend most people stay. Major sights in the neighbourhood include the Parliament, the Chain Bridge and St Stephen's Basilica. The wide streets are lined with restored 19th century buildings and there's also some pretty crazy Art Nouveau architecture.
I've written about Art Nouveau in Budapest if you're interested.
From the 5th you can walk to Buda Castle, the Jewish Quarter, Vorosmarty Square, and get the metro to Szechenyi Baths and just about anywhere else. Everything is close by and I honestly don't think you can find a better location, especially for a short stay.
6th District – Andrassy Avenue & Opera House
I feel like the 6th district is a bit of a nothing area for visitors. It borders the 5th district near St Stephen's Basilica and the 7th district parallel to Andrassy Avenue.
Andrassy is Budapest's famous high-end shopping street but actually, many of the shops have closed and it's not a very exciting place to visit.
The exceptions would be the Opera House and the stunning architecture on the small section of Nagymezo utca, just off Andrassy.
Being close to Andrassy is also useful for catching the metro to Heroes Square and the famous Szechenyi Thermal Baths or for getting the bus in the other direction to Buda Castle.
7th District – Jewish Quarter & Nightlife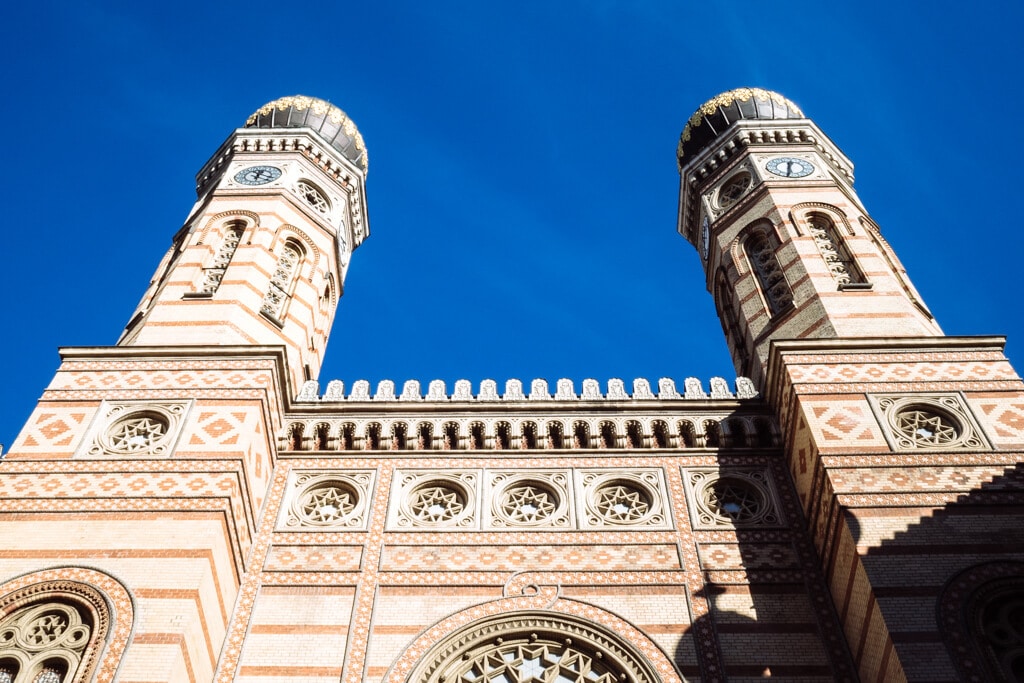 Budapest's Jewish Quarter is home to the Dohany Street Synagogue (the largest synagogue in Europe), the Rumbach Street Synagogue and the Kazinczy Street Orthodox Synagogue. There are countless Jewish restaurants, bakeries and grocery shops.
The Jewish Quarter is also home ruin bars, beer gardens, cafes, restaurants and boutique shops. This is the neighbourhood for you if you like to party, want cafes at your doorstep, or are particularly interested in Jewish history or culture. It's a real mix and a fun place to stay.
The main party streets are Kiraly utca and Kazinczy utca. I would avoid staying on these streets but Kazinczy, in particular, has excellent places to eat and the famous Szimpla ruin bar. It's nice to be close to these streets but not right on them.
8th District – The Palace District
I would never have even imagined staying in the 8th district before moving to Budapest. It has a terrible reputation and honestly, in some areas that reputation is well deserved. I wouldn't go to certain areas at night.
But the 8th is a huge district and anywhere on the Danube side of Joszef Korut (known as the Palace District) is a fantastic neighbourhood. I lived in the Palace District for a year and loved it.
The newly developed area around Corvin Plaza is also not bad (but there are way better places to stay) and you'll find many cheap, new apartments for short-term rental in this area.
The streets in the 8th surrounding the Hungarian National Museum are the most beautiful in the Palace District. The area was once home to aristocrats, wealthy lawyers and merchants. Many of the 19th-century former palaces in these streets have been renovated and look stunning.
It's definitely worth a wander and be sure to keep an eye out for the incredible Art Nouveau buildings dotted around the neighbourhood.
This neighbourhood is also of great historical significance as the location of many government demonstrations during the Hungarian Revolution. If you look closely you can still see bullet holes in many of the buildings in this area, as well as around the Hungarian Parliament in the 5th district.
Buda – The Castle District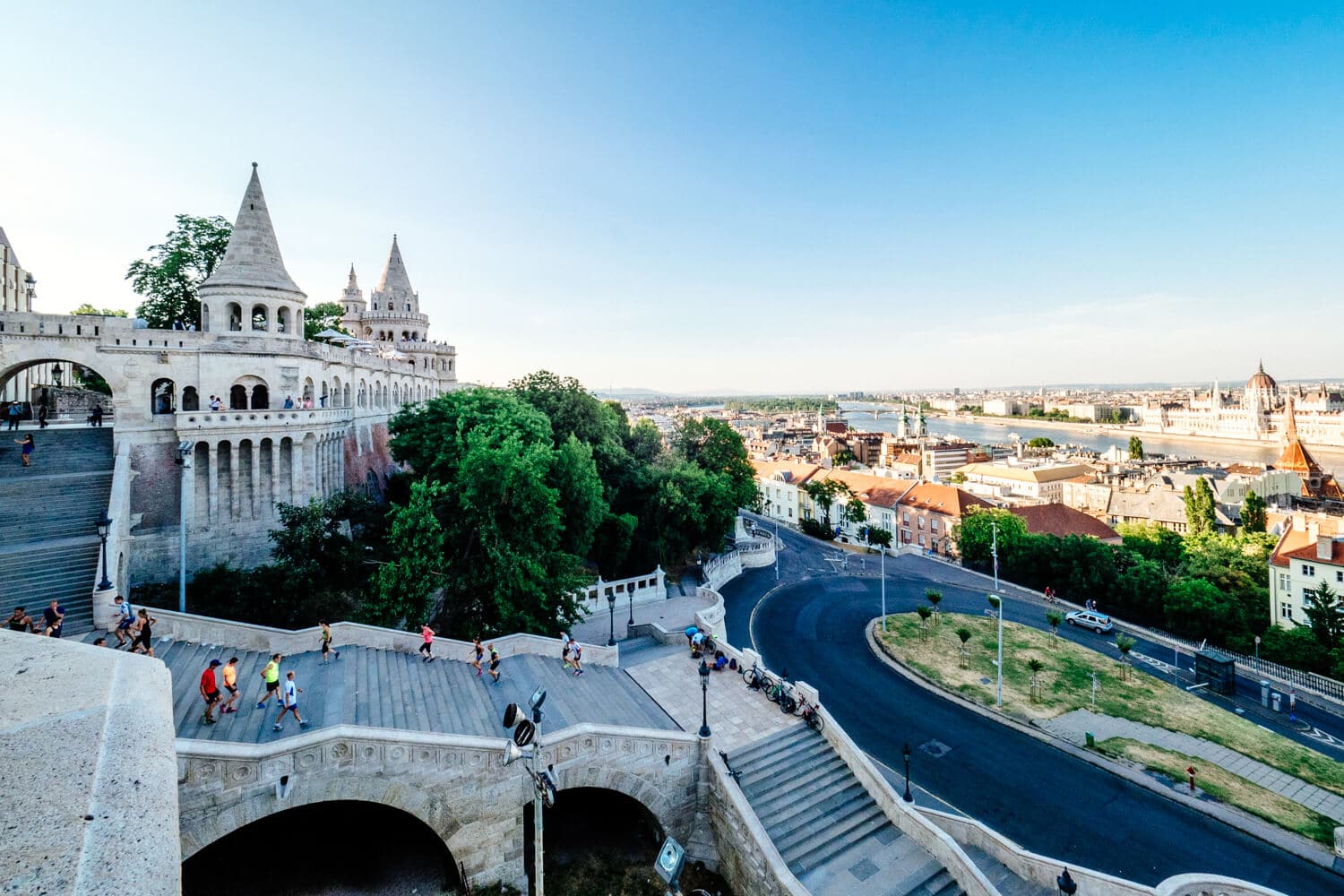 The Castle District is the area high on the hill on the west side of the Danube which you can reach via the funicular.
It's where you'll find the Royal Palace, the Hungarian National Gallery, Matthias Church and Fisherman's Bastion.
I always advise visitors against staying in Buda and the Castle District. It's a gorgeous area but it's super touristy, it's like a ghost town after dark and it's far too difficult to get over to the Pest side of the city, the area where you'll want to spend much of your time.
I know it's tempting to stay in such a historic neighbourhood, with all the beautiful architecture and views of the Parliament, but honestly, I think once you get there you'll realise it's a great place to visit but not a great place to stay.
If you feel you really must stay in Buda, I suggest the following hotel for around €100 per night. It's well-located in the centre of Castle Hill and the hotel reviews are excellent in all categories.
Where to Stay in Buda:
Budapest's Outer Districts
There are some nice neighbourhoods further out from the centre, particularly in the 9th and 13th districts close to the Danube, and the Diplomatic Quarter between the Octagon and Heroes Square (part of the large 6th and 7th districts). But personally, I think they are too far from the action, especially if you are only visiting for a few days.
Areas to Avoid in Budapest
There several popular hotels around Blaha Lujza Ter including Hotel Nemzeti by Sofitel, Courtyard by Marriottt and Boscolo Budapest (this is where you'll find the incredible New York Cafe which isn't to be missed).
In my opinion, this is one of the more unpleasant areas of Budapest. It's not dangerous but the area is filthy, there's street drinking, drug use and homelessness.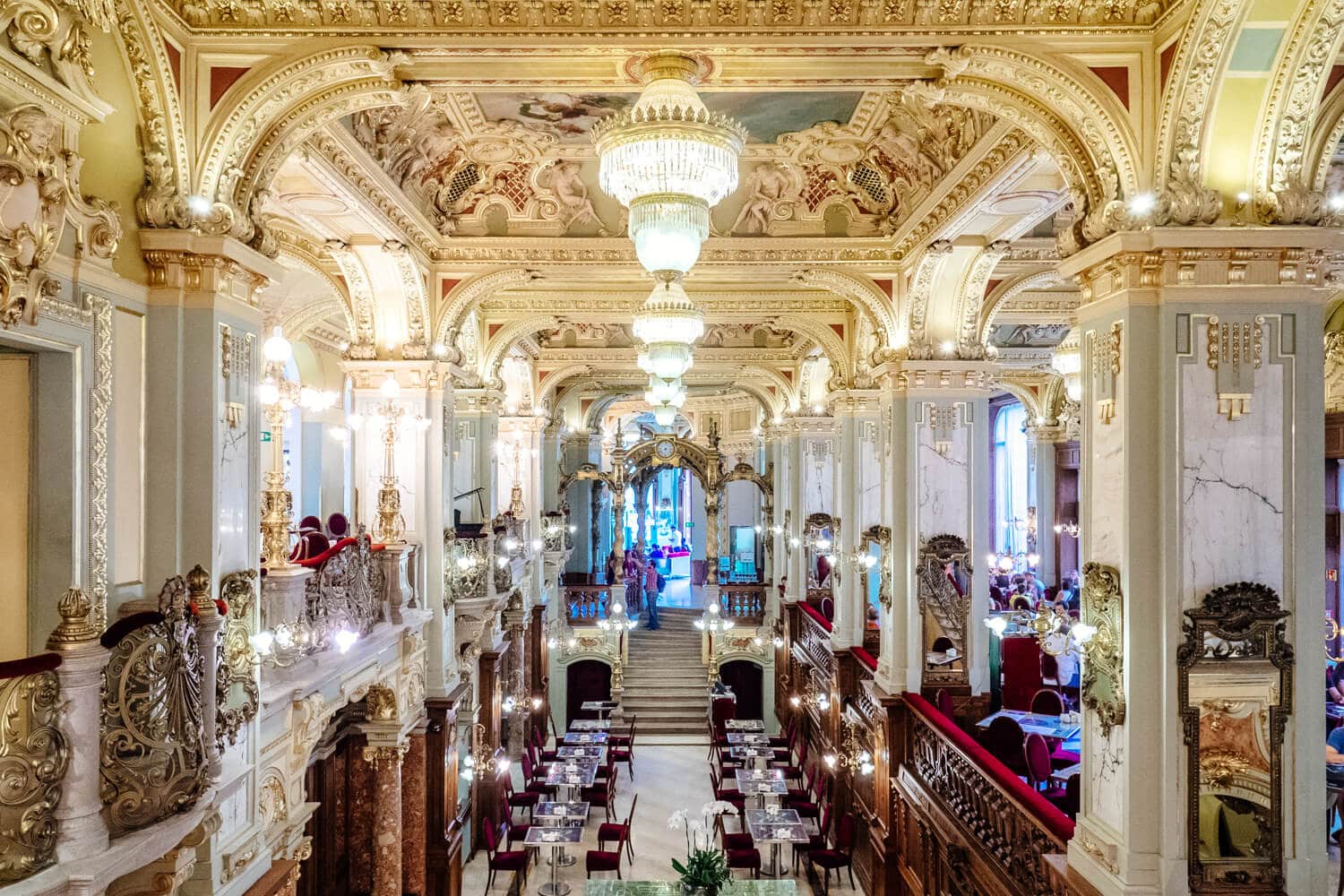 I see quite a few people recommending the Corinthia Hotel Budapest. I have stayed there and it's highly overrated. It's quite dated and average considering the price you pay and it's extremely busy with large tourist groups. This location is better than Blaha Lujza Square but it's still quite far from the action.
Naturally, I also suggest you avoid staying near Budapest's main train stations, both Nyugati but especially Keleti and the main road from Keleti, Rakoczi ut.
What About Apartments in Budapest?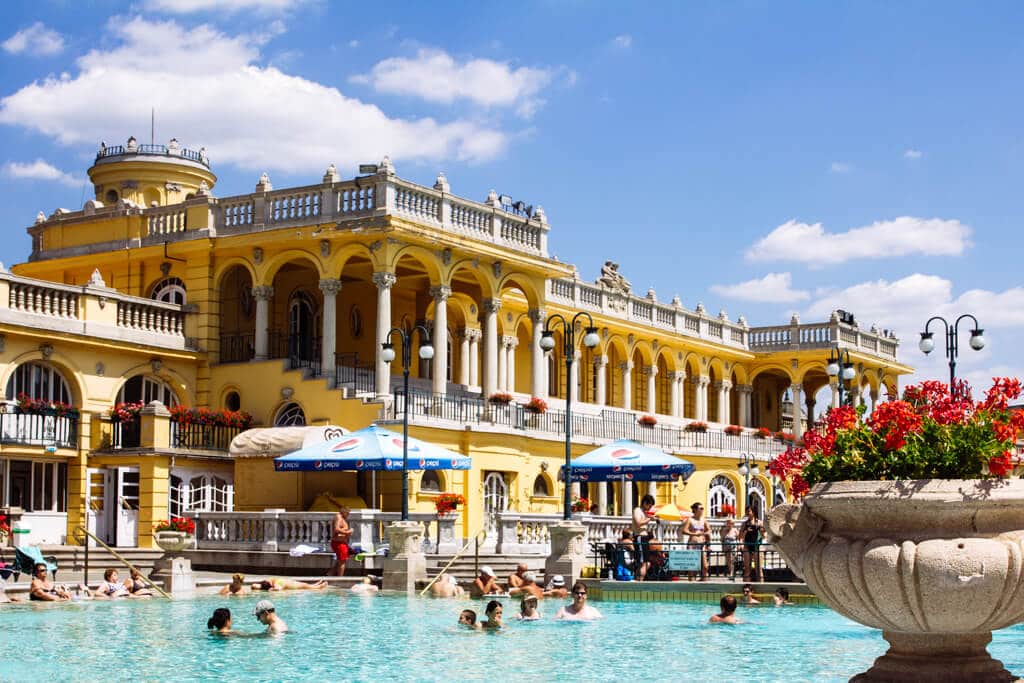 Before I rented my apartment in the Palace District I stayed in many, many Airbnb apartments in Budapest. These were at various locations in the Jewish Quarter, by the Parliament in the 5th, right on Ferenc Liszt Square, at the very cheap Corvin Plaza area and I even spent a week in Buda one summer.
The quality of apartment accommodation in Budapest is excellent and generally great value for money.
Final Thoughts
Budapest travel tip: Taxis in Budapest are notoriously bad and many will try to scam you at any opportunity. The worst ones are those at Keleti and Nyugati train stations. I strongly suggest using public transport or walking if you can (Budapest is a small city so this isn't such a big deal).
Having said that, all taxis from the airport are ok as they must give you an official receipt. Unfortunately, Uber is banned in Budapest due to taxi protests. If you must get a taxi I suggest going to a hotel and getting them to call an official metered taxi for you.
—
Recommendations are independently chosen based on personal travel experiences and extensive research. This post contains affiliate links to hotels in Budapest, Hungary This means I get a small commission from any bookings at no extra cost to you.