If you purchase through links on this site, I may earn a commission at no extra cost to you. As an Amazon Associate I earn from qualifying purchases.
You are braver than I am if you fancy taking a winter road trip in Europe. I've taken a few myself and while I don't mind travelling in winter, in fact, I love winter in Europe, I'm not that crazy about driving in the rain and especially not snow.
Winter Road Trip in Europe
I'll never forget one road trip, driving through Germany and Belgium in one of the worst snow storms in history. Driving from Cologne across the border to Bruges in northern Belgium wasn't even a long trip. It should have only taken three hours or so, but it ended up taking more than eight.
The snow must have been unexpected as the motorway wasn't cleared and traffic was at a crawl. The scariest moment for me was almost running out of petrol thanks to a couple of petrol stations being closed for some reason. I was so relieved when I finally spotted a station that was open. But the off-ramp was covered in snow and I couldn't see the lane markers. I was worried I was going to drive into a ditch and never get out!
I eventually made it to Bruges at around 10pm only to be yelled at by a restaurant owner because I didn't understand the sign in Flemish saying they were closed. That's probably why I've always preferred Ghent over Bruges. That one bad experience scarred me for life.
5 Winter Driving Itineraries
It makes sense to take a winter road trip in a warmer region of Europe. But that's not always going to be practical. You might actually enjoy the cold weather during the day and then return to a cosy hotel each night. It's not a terrible idea.
Be aware that in some more touristy areas and smaller towns, you might find some attractions and even restaurants are closed. But that's more likely to be an issue if you're heading to destinations that are typically summer destinations, like Sardinia or Croatia.
I hope one of these itineraries will inspire you to get out on the road this winter or maybe later in the year when things warm up. If you're particularly interested in visiting the Christmas markets, you might like one of these Christmas road trip ideas.
Germany: A Winter Drive from Cologne to Berlin
If you're not fussed by the cold weather and are actually looking forward to some snow, this road trip in northern Germany could be for you.
I've visited most of these cities in winter and they really do look beautiful when covered in snow, in particular, Dusseldorf and Hamburg.
Experiencing snow on the beach in Rostock was also an incredible experience I've never come across since.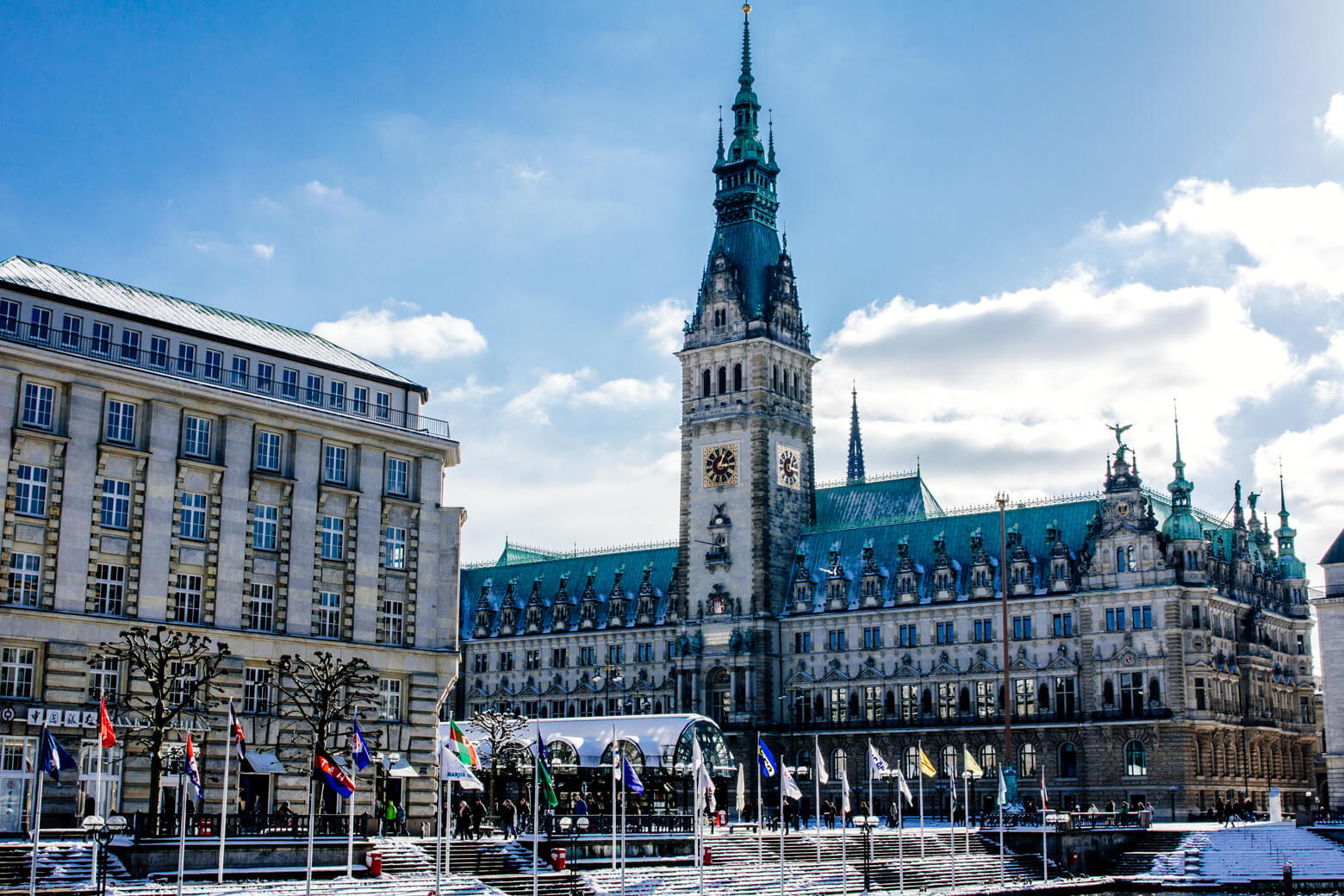 Despite my winter driving ordeal during that snowstorm, Germany is one of the best countries to keep the roads clear and safe for driving in winter.
Germany: Cologne – Dusseldorf – Bremen – Hamburg – Rostock – Berlin
Posts to help you plan your trip:
France: 7 Day French Riviera Itinerary
If a warmer seaside road trip is more to your liking, the south of France has a lot to offer, even though it's typically a spring and summer destination for most visitors.
Smaller towns and villages on this itinerary might be partially closed or at least very quiet in the off-season, but if you stick to staying overnight in the larger cities, you'll still have plenty of things to do and great restaurants to try.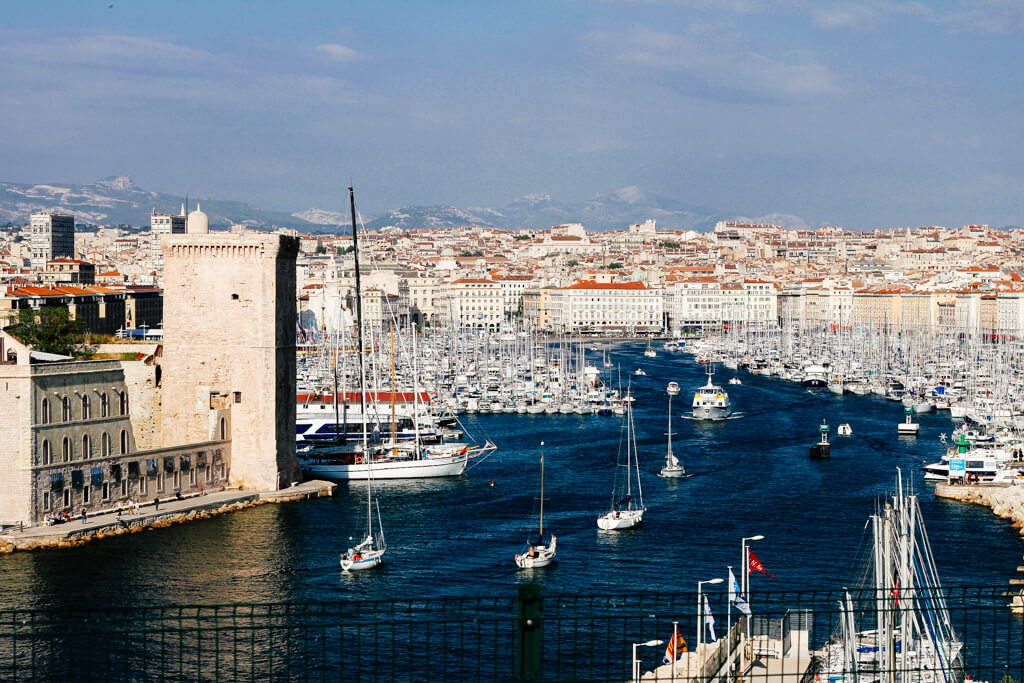 Besides, a road trip along the coast is more for the views than anything else, and the views along the riviera are incredible all year round.
Even though you're likely to get rain during this time of the year, there's also a good chance you'll have sunny days in the south of France in winter.
French Riviera Road Trip: Nice – Eze – Monaco – Cannes – St Tropez – Marseille
A detailed guide to help you plan your trip:
Italy: Tuscany's Hilltop Towns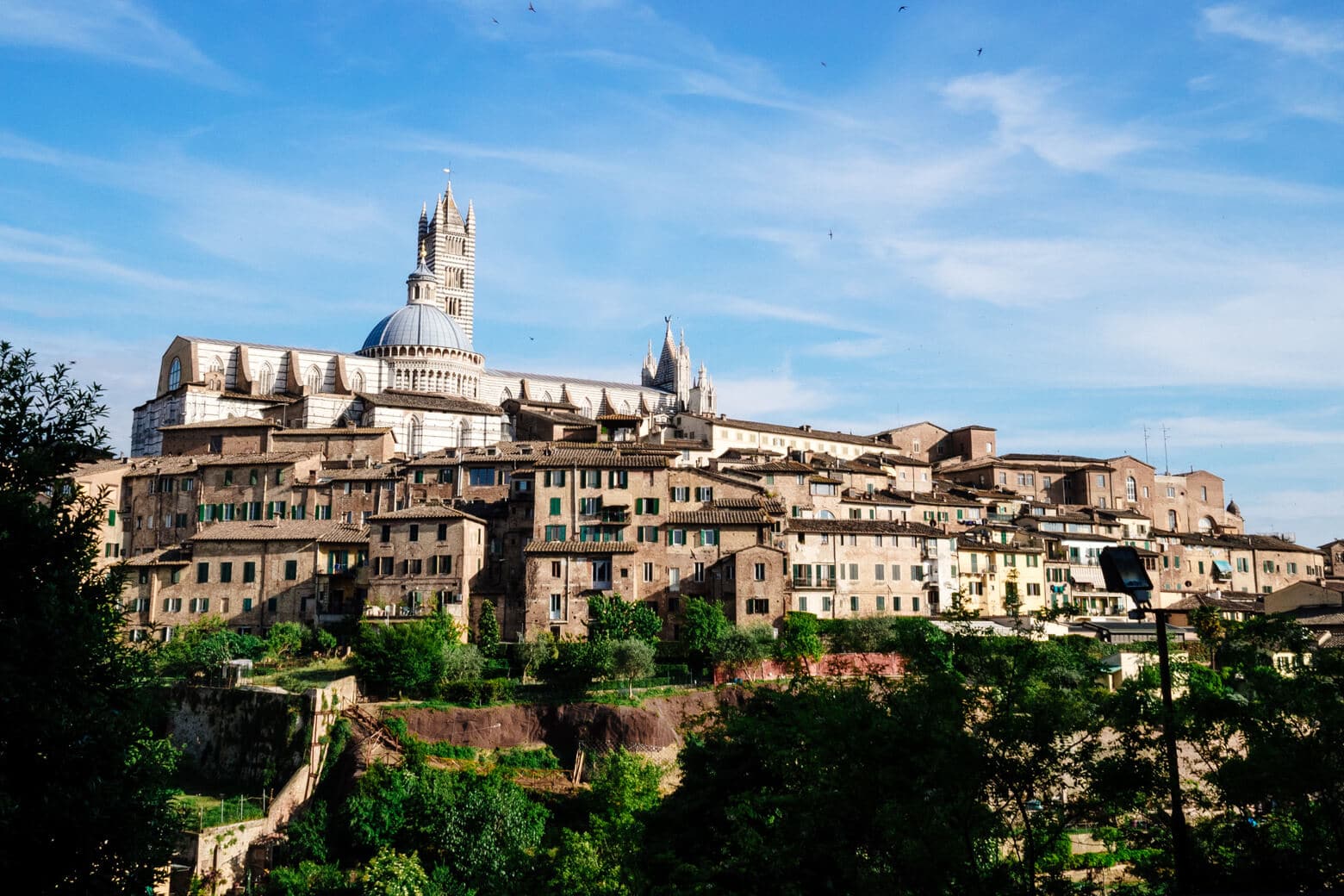 Tuscany is Italy's most famous region. It's known for its small hilltop towns filled with character and great food.
The highlights are driving through the countryside, stopping in a little agriturismo for long lunches followed by exploring the towns and aperitivo in the warm evenings.
I visited this region in both spring and winter. Sure, in many ways, it's better in spring, but Italy in winter has its benefits.
The only stress from a summer holiday in Tuscany is from the crowds, which can sometimes be a little overwhelming. And also maybe driving during the busy season when the roads are clogged with tour buses.
That's the benefit of touring Tuscany in winter; you'll have the place to yourself, the streets and piazza will be quiet and driving and parking are relatively stress-free.
Tuscany in early spring is amazing but if you can only make it in winter, it'll still be a fun experience.
Tuscany & Lazio: Bagnoregio – Pienza – Siena – San Gimignano – Florence
A detailed guide to help you plan your trip:
Portugal: Lisbon and the North
The temptation might be to head to southern Portugal for a winter road trip. It would be warmer after all. But it's not warm enough to swim so I think it's better to head to Lisbon and further north to explore some of the country's cultural centres and less visited cities.
If you decide to include Lisbon in your itinerary, I'd recommend at least four days, preferably longer if you can. It's an incredibly vibrant, historic city with many interesting neighbourhoods worth exploring.
After Lisbon, you could hire a car and drive north to Porto, another fascinating city known for its colourful tiles and namesake drink. Even further north, you have smaller cities filled with history like Guimaraes and Braga.
Northern Portugal Road Trip: Lisbon – Porto – Braga – Guimaraes
Posts to help you plan your trip:
Spain: Costa Brava Road Trip
Thinking about warmer winter road trip destinations reminds me of my first-ever road trip through Spain. I had driven from Paris, down to southwest France and across the border at San Sebastian.
The first mistake was not spending time in San Sebastian. It's a city known for its food culture and food is one of the great reasons for travelling. But we were short on time and wanted to get to Barcelona.
We stopped in Pamplona, a city I didn't particularly appreciate, where we had our car broken into while in a guarded car park. Luckily we interrupted the thieves and they disappeared without taking anything.
Not wanting to spend more time there than necessary, we drove early the next morning to Zaragoza, a city most notable for its incredible basilica, Cathedral-Basilica of Our Lady of the Pillar.
I wasn't completely convinced about Spain until a few days into my stay in Barcelona. Then on a later trip when I fell in love with Barcelona and I now suggest everyone visit.
Costa Brava Road Trip: Barcelona – Montserrat – Girona – Besalu – Cadaques
Posts to help you plan your winter road trip in Spain:
Those are my top five recommendations for road trips in winter in Europe. Read on for more Europe road trip ideas and itineraries.
For more winter ideas, read my post on winter city breaks or my guide to winter sun holidays if you'd prefer a warmer winter holiday.
Safe Driving Tips
Make sure your vehicle is equipped for winter driving conditions. This includes having proper winter tires, a spare tire, and a winter emergency kit with items such as a blanket, flashlight, and warm clothing. This should be provided by the rental company.
Plan your route carefully and check the weather forecast before setting out. Avoid driving in adverse weather conditions whenever possible, and be prepared for unexpected delays.
Keep your fuel tank at least half full at all times to avoid running out of petrol in cold weather.
Drive at a safe speed and leave plenty of space between you and other vehicles. Road conditions can be slippery in winter, so it's important to allow extra time to brake and react to changing conditions.
Stay alert and stay rested. Avoid driving while tired; take regular breaks to stretch your legs and rest your eyes.
Respect the local laws and customs of the countries you are visiting. This includes following the speed limit, wearing seat belts, and not drinking and driving. I've gotten speeding tickets in Europe before. It's not fun!
Responsible Travel Tips
Choose eco-friendly transportation options, such as taking a hybrid or electric vehicle on your road trip or travelling by train instead.
Plan your route to minimise your carbon footprint and consider staying at eco-friendly hotels that use renewable electricity.
Pack your own reusable water bottle and snacks to reduce waste and support local businesses by purchasing locally-grown and produced food.
It can be tempting to order lots of different foods when in a new destination. It's understandable to want to try the local specialties. But be mindful of the impact of food waste and if you do over-order, ask to take leftovers with you. You can always have them for lunch the next day.
Be mindful of your energy usage while on the road. Turn off lights and appliances when not in use, and opt for natural heating and cooling if possible.
Remember to be a responsible and considerate traveller. Leave no trace by properly disposing of rubbish and respecting the environment and local communities.
Take tours run by small, community-minded businesses and local guides.
Recommendations are independently chosen based on personal travel experiences and extensive research. This post contains affiliate links to hotels and tours in Europe. This means I get a small commission from any bookings at no extra cost to you.