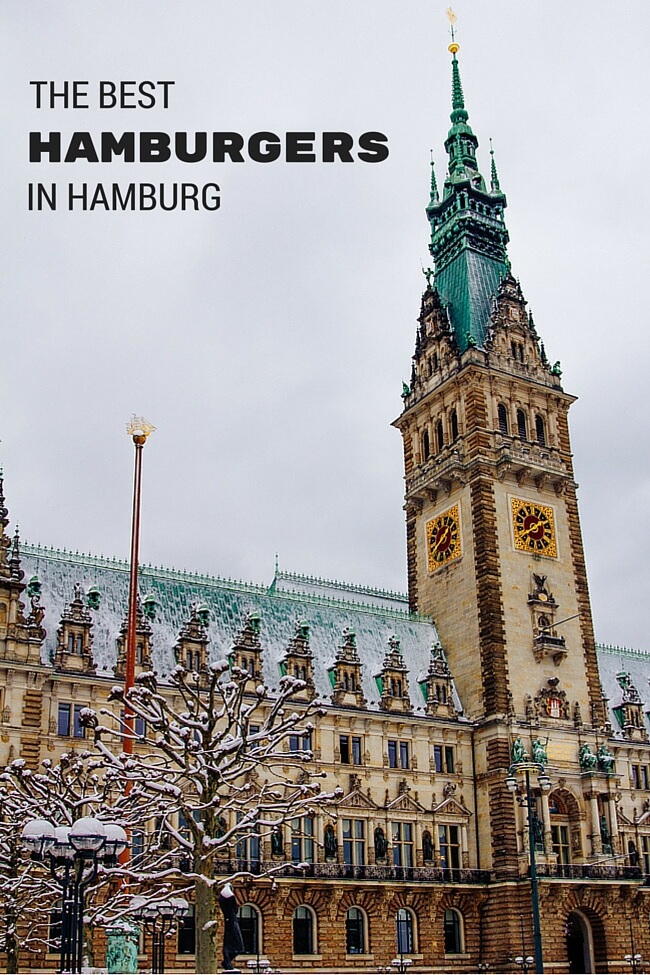 When in Hamburg, eat hamburgers. That's what I was told. Back in the 19th century, a hamburger was really just steak tartare; raw minced meat. Nowadays it's evolved into so much more but Germany's second largest city still gets the credit as the creator of the humble burger.
In Search of Hamburgers
Disclaimer: Not being much of a meat eater, I left the hamburger taste testing to my accomplice so any complaints should be directed at him. At Jim Block I had a chicken burger, which didn't rate at all compared to the delicious burgers I had in Berlin and at Heimat Küche & Bar I had fish and chips which I'd definitely recommend if burgers aren't your thing.
Bullerei
Arriving in Hamburg cold and hungry, we headed straight to the nearest restaurant. Bullerei is a very popular restaurant in Hamburg (which you need to reserve in advance) but we were there for the burger which you'll find in their informal cafe. There is only one burger on the menu and just from a presentation perspective it didn't look inviting at all. Even though it looked dry and was prepared sloppily it got the thumbs up taste wise which is all that matters really. Offering a burger without sides seems a little stingy but the place has a really nice atmosphere and the staff were friendly. Price: €10.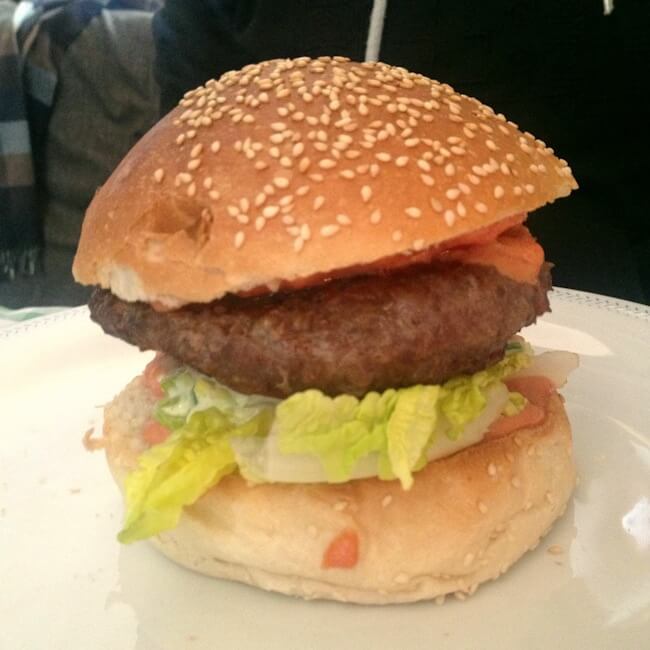 Jim Block
Jim Block is like an upmarket version of Mcdonald's. It's a fast food restaurant local to Hamburg and very popular for a quick bite to eat. It's definitely better than your average fast food joint but if you're only in Hamburg for a city break I wouldn't waste a meal by eating at Jim Block. They do have a wide range of burgers including chicken and veggie burgers so it's not too bad for a snack on the run. Price: €4+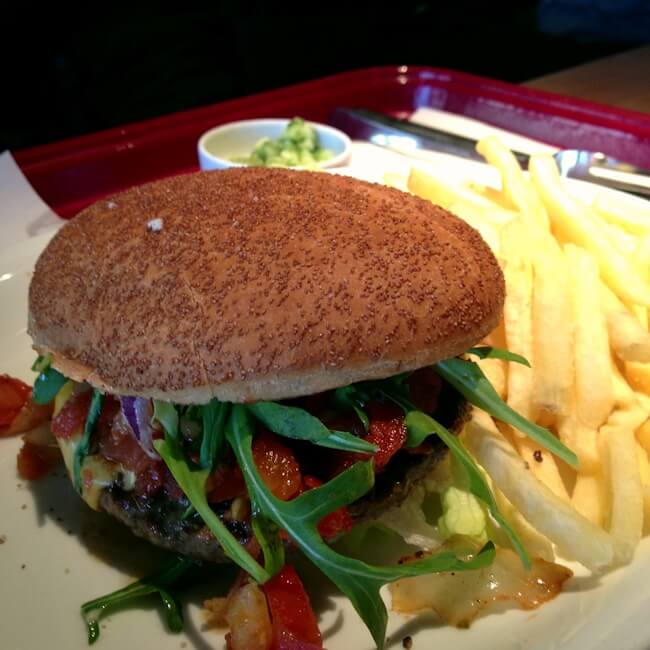 Heimat Küche & Bar
I don't often eat at hotel restaurants but the burger at Heimat recently made it onto a list of the best hamburgers in Hamburg so we decided to check it out. This was by far the best of the 3 hamburgers tried. It was juicy, flavourful and prepared with care. The chips were the best we had too. The beef used at the 25hours Hotel's restaurant is sourced from local farms in northern Germany and butchered by a family-run butcher in Hamburg which adds to its appeal. Is it worth the hefty price tag? Apparently yes. Price: €15.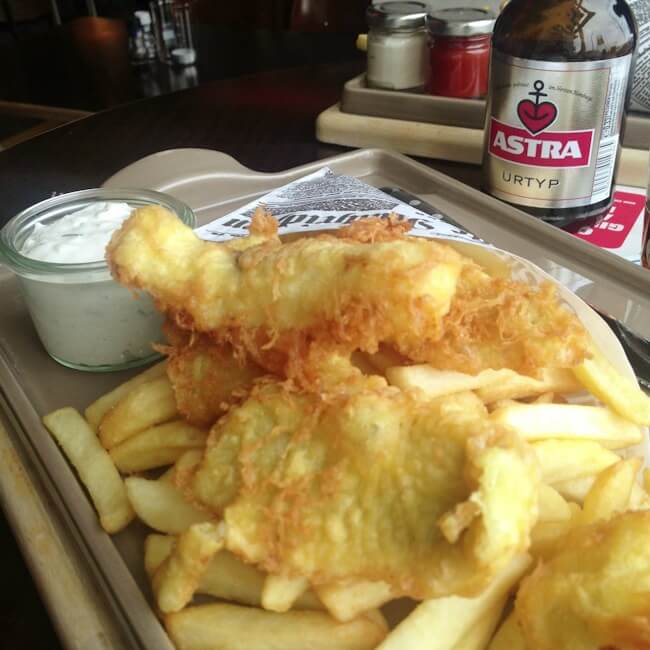 More Hamburgers
If we'd had more time we would have done a little more personal research into the best hamburgers in Hamburg but I've heard good things about the following restaurants.
---
RELATED: Visiting Eclectic Hamburg
---
Where to Stay
In Hamburg I was hosted by Superbude Hotel St Pauli and recommend it as a place to stay. Superbude is walking distance to Bullerei, Kleine Pause and The Bird so it's ideally located if you want to enjoy a hamburger or two in Hamburg.
For a more upmarket hotel experience I recommend the East Hotel but for longer stays you might prefer an apartment for more privacy and a homey feel.
---
READ NEXT: The Best of Germany's Awesome Big Cities
---
Pin It