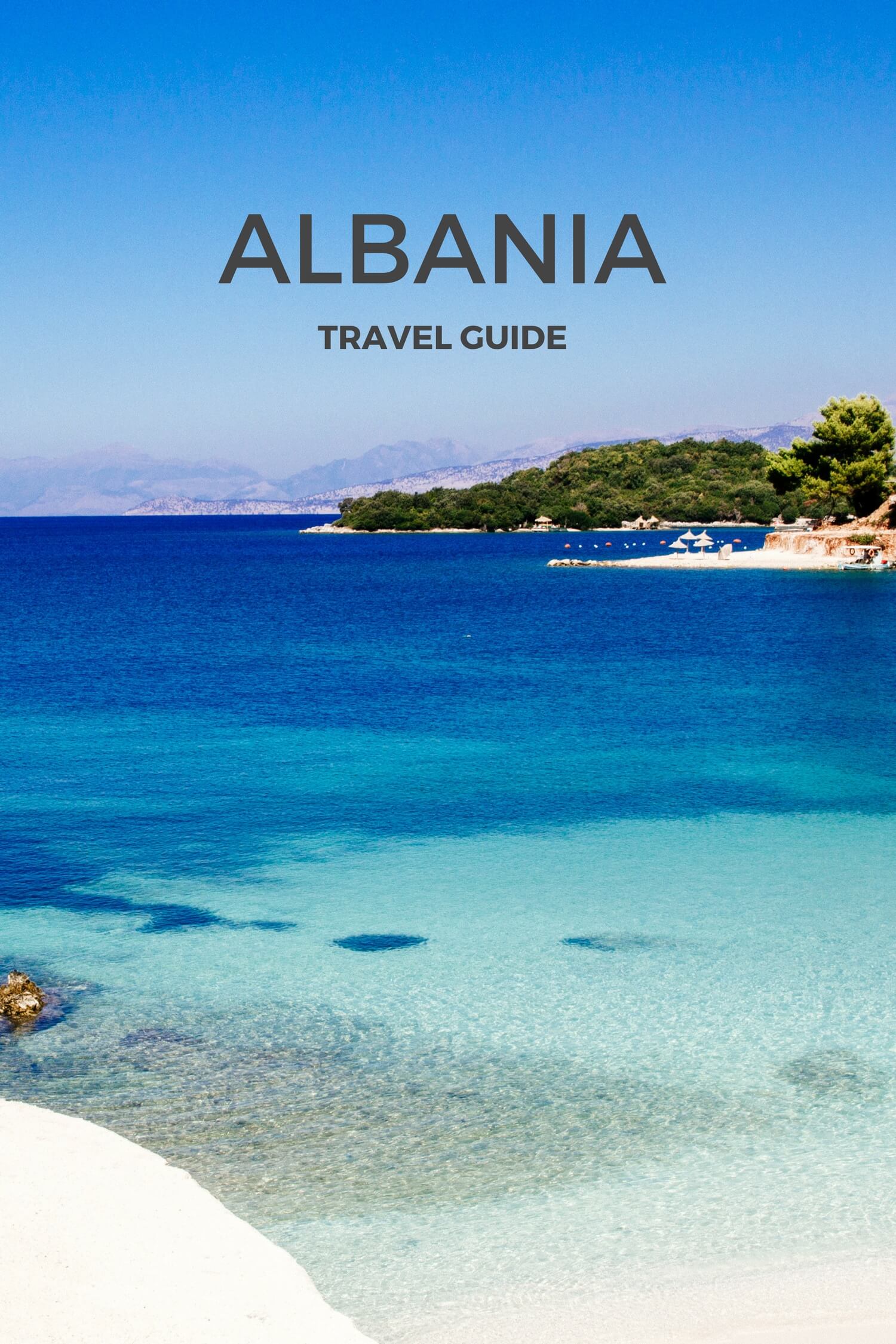 Albania is an unknown destination for so many people but it needn't be. It's a beautiful country with a fascinating history and culture dating back thousands of years. It's a safe and affordable destination and with more airlines planning to offer cheap flights it's about to become much more accessible.
People often ask me what I like about the country and it's simple. Its natural beauty, stunning landscapes, Mediterranean weather and welcoming people. Not to mention it's dirt cheap compared to almost everywhere else in Europe. Even for city loving people like myself, Albania's scenery will blow your mind. Massive mountain ranges, pristine lakes and springs and some of the best beaches in southeastern Europe, Albania is an incredible destination which deserves more attention.
If you don't know much about this small Balkan nation, here are a few of the highlights I've experienced after multiple trips and more than 6 months in the country.
Albanian Riviera
If Albania is known for one thing it's the riviera. Travellers from Italy, Greece and Albanian speaking countries (Kosovo and Macedonia) have been enjoying Albania's beautiful beaches for decades. It's about time the rest of the world opens their eyes to the natural beauty which rivals that of neighbouring Greece, Montenegro and Croatia for half the price.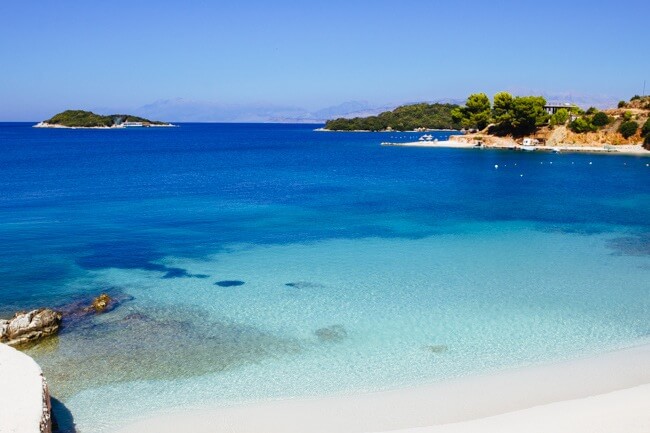 Ksamil, Himara, Borsh and Dhermi beaches are great getaway destinations, especially if you avoid the crowds in July and August. In September you can have the beach and surrounding sights almost to yourself and in my opinion, it's the best time to visit Albania.
Read my popular guide to where to stay on the Albanian Riviera and in Saranda.
Travel tip: Look out for Albania's infamous bunkers which are scattered around the country. A throwback from Communist times they are particularly evident in the coastal and border regions. Many have been painted and some repurposed into shops, cafes and even homes.
Llogara Pass
Driving in Albania can be a little challenging at times but the drive from Vlora through the Llogara Pass towards Saranda is one of the most spectacular drives I've ever experienced. The mountains, the valleys, the views over the sea, countless beaches and remarkable scenery, the entire coastline is outstanding. I can't speak highly enough of this drive. The drive from Tirana to Saranda should have only taken 5 hours but it took us 9 as we couldn't resist stopping to take photos. If you only do one thing in Albania, take this road trip through the pass down to the coast.
Travel tip: Drive carefully along the coast as many areas lack safety railings and there are numerous spots where the road has fallen away due to earthquakes. Goats crossing the road is a common sight along the coast. Be prepared to stop quickly!
Berat
A city of a thousand windows is the tagline for Berat, its Ottoman stone houses with endless windows looking down over the rest of the city. It's an ancient city with heritage listed buildings on both sides of the Osumi River as well as in the city's citadel, Berat Castle.
Driving towards the city you can't miss the formidable Mt Tomorr in the background, Berat's 2,416 metre high mountain which dominates the skyline at every turn. You can drive up parts of the mountain at certain times of the year but from what I hear it's not the safest road. I think it's one mountain best admired from the safety of the city.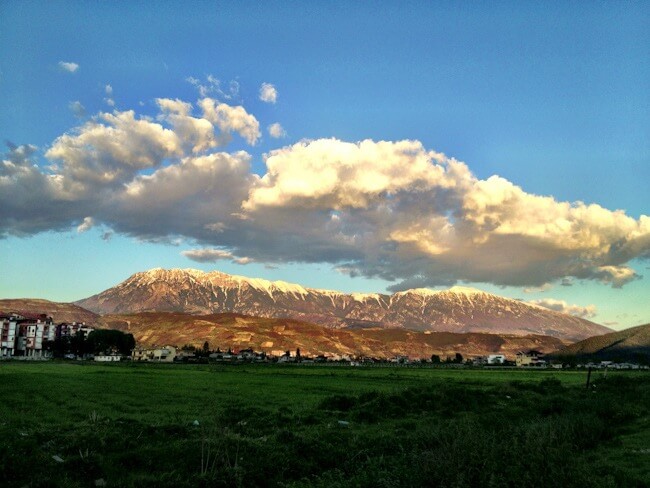 Berat may be a little remote as it's not on the way to anywhere but it's worth visiting for its history, architecture and stunning scenery. Berat is definitely on my must see destinations in Albania even if only for a quick visit.
Butrint
Butrint National Park and UNESCO listing covers the white sandy beaches at Ksamil, the wetlands and its precious wildlife as well as the ancient ruins of the old Illyrian city. Mussels are farmed in the pristine waters and you'll see some locals fishing but otherwise the park remains untouched. Even the low tech car crossing has little impact on the environment.
Walking through the ancient city, it reminded me of Rome and parts of Athens which isn't surprising as much of the Butrint you see today was built by the Romans and Greeks. The theatre provided entertainment for the residents who shopped in the market place and socialised at the great basilica. They were protected from invaders by massive city walls and an acropolis on the hill.
Travel tip: Try to organise your trip to Butrint in time to watch the sunset over the Greek island of Corfu.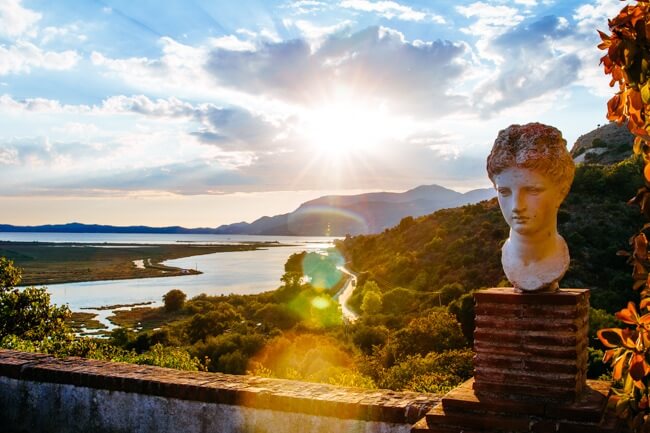 Gjirokastra
The grey slate roofs of Gjirokastra's Ottoman houses give the city a muted look not seen in the rest of the country. It's a historic UNESCO listed town surrounded on all sides by stunning mountain ranges. A visit to Gjirokastra Castle with its captured US spy plane and unrestricted views over the valley is a must as is wandering the winding back streets. Albania's former dictator Enver Hoxha and acclaimed writer Ismail Kadare both left their mark on their hometown, one of the most interesting cities in the country. If you dare, take a side trip to the mafia controlled village of Lazarat.
Travel tip: I visited Gjirokastra on a day trip from Saranda but I regretted not having more time to visit. It's worth basing yourself in Gjirokastra for a few days to explore the region and try a few of the local restaurants.
Blue Eye Spring
Hidden away deep in the forest, the Blue Eye (Syri i Kalter) is a natural spring where crystal clear water bubbles up from 50 metres below the surface. The frigid water gently passes over the white sand producing a stunning turquoise colour which turns into a pretty green as it travels around the mountains.
Travel tip: An unexpected oasis in the middle of nowhere, don't miss the sign for the turnoff on the highway half way between Gjirokastra and Saranda. Be prepared to pay a small fee to enter the national park.
Tirana
Tirana is unlike any European capital I've visited. The city is bustling at all times of the day and night, traffic is crazy and the architecture unique to say the least. Highlights of a visit to Tirana include climbing the abandoned concrete Pyramid (if you dare), admiring the massive Communist era mosaic on Skanderbeg Square and drinking up in Blloku. Tirana isn't the prettiest of cities and there aren't many sights so most visitors should be able to see all there is to see in a day or two. Read my new Tirana city guide to help plan your visit.
Getting There
Even though there are talks of budget airlines opening routes to Albania this has yet to happen and flights to Tirana are still quite expensive. If flying from the UK, British Airways (at Gatwick) is the only airline with direct flights to Tirana.
There are regular ferry services to and from Italy (Bari and Ancona). Schedules change with the season so check before turning up to the port.
Crossing into Albania by road is usually painless although there can be long waits at the border in the summer months. If arriving from Montenegro you can cross the border via Ulcinj or Podgorica. I think Ulcinj is a nicer drive although I've heard there is a new road from the border to Shkodra which should make the Podgorica route faster.
Getting Around
Albania's famous furgons (mini-buses) have now been banned from operating in most parts of the country leaving official buses as the only public transport option. I suggest renting a car or taking your own. It's more convenient although Albanian roads are notoriously bad. Watch out for potholes, missing manhole covers, stray dogs, donkeys and pedestrians on the roads, even on the 'motorways'.
Albanian Cuisine
Albanian cuisine is a mixture of Balkan, Mediterranean, Greek, Turkish and Italian cuisines. There's a lot of grilled meat, pizza, pasta, soups and salads plus fish in the coastal regions. The food is generally tasty but not particularly interesting and not at all inventive.
Accommodation
There is plenty of affordable accommodation in Albania. Decent budget hotels and holiday apartments can be found from as little as €20 per night, especially in the off season. Book one of my recommended hotels or go directly to the hotel and ask for a discount. The practice of charging more for foreigners is annoying but usually unavoidable (unless booking online). Many hotels close down in the off season but if you ask around someone will always help with finding somewhere to stay.
More Places to Visit
I've spent a lot of time in Albania but there is still so much more to see. If you are looking for more places to visit try some of the following which have been recommended to me by the locals.
Theth and Valbona – a pristine mountainous area in the north.
Apollonia – the ruins of an ancient Greek civilisation not far from Fier.
Divjaka – known for its sandy beach, a coastal forest and lagoon.
Questions or Comments
If you have any questions regarding travelling in Albania, follow the links in the top navigation bar or ask in our Google+ travel forum.