If you purchase through links on this site, I may earn a commission at no extra cost to you. As an Amazon Associate I earn from qualifying purchases.
It was a €15 Paris to Cologne special discounted ticket that first got me to Germany. A cheap ticket I couldn't refuse even though I had little desire to visit Germany at the time. I don't know how this happened, but I had avoided visiting for the longest time as I had it in my mind that Germany was boring.
Germany is not boring.
Germany is an incredibly diverse country steeped in history and rich culture that differs from region to region and city to city.
That first trip to Germany was back in 2007. Since then I've managed to visit just about every big city in Germany.
Cologne and Stuttgart became regular weekend getaways when I lived in Paris thanks to the fast trains and affordable tickets. I would take any opportunity to visit Berlin and considered moving there on many occasions. I fell in love with snow-covered Hamburg and I still rate Dresden as the most beautiful city in Germany.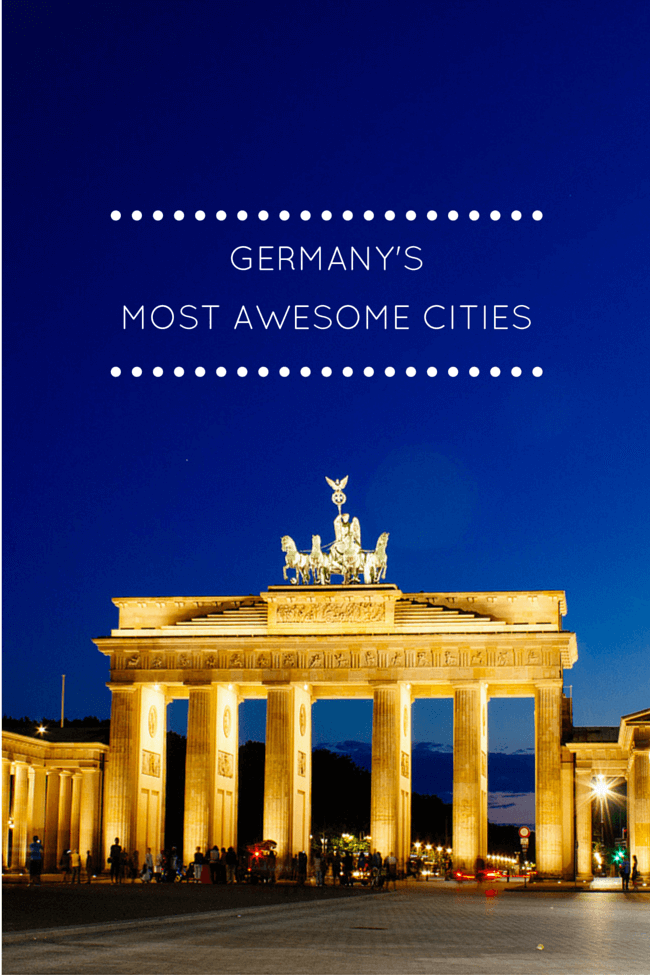 Best Cities to Visit in Germany
There is no typically German city. They are different in unexpected ways, each with their own personality shining through.
This quick guide is designed to match you up with the German city which fits your lifestyle and travel style.
Berlin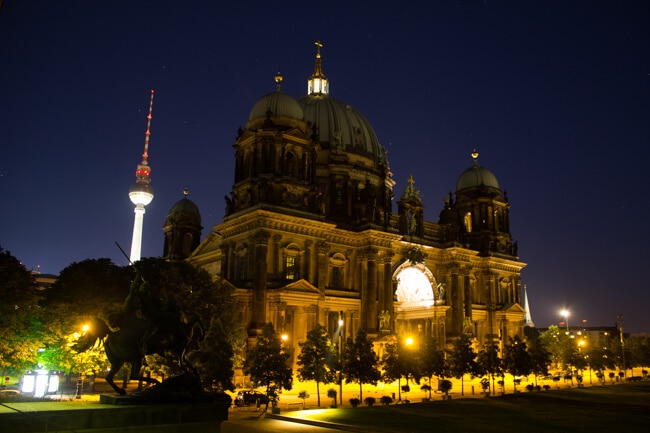 However you like to spend your travels, Berlin has you covered. If you're going to Germany you can't miss it. Well you can, I did at first, but why would you? You have all the famous sights like the Brandenburg Gate, Reichstag, and the East Side Gallery plus world-class museums on Museum Island.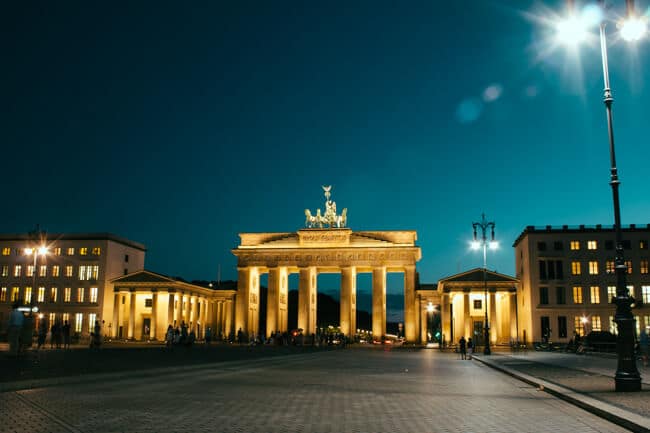 That's all well and good but for me, Berlin is all about the neighbourhoods. Berlin is for chilling out at Tempelhof Park on a rare sunny day, recovering from a night out at a hipster burger joint, sipping on a flat white in Kreuzberg, or having brunch in Prenzlauer Berg.
Berlin's Kreuzberg neighbourhood is one of the most interesting places to visit in Berlin, particularly for its bars, nightlife and foodie scene.
Adam's guide to Berlin sums up everything you need to know about visiting the coolest city in Europe.
Hamburg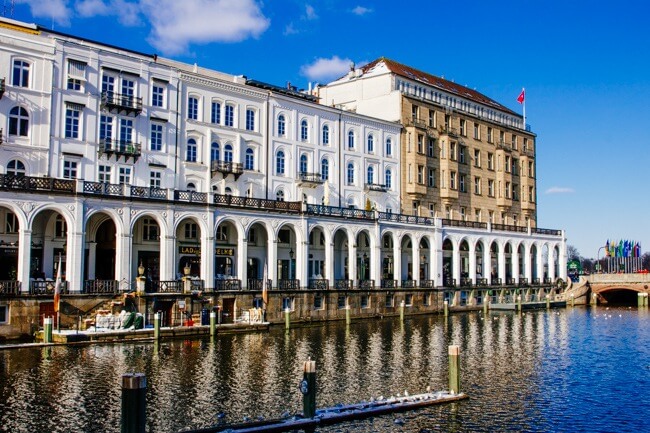 While Berlin screams hipster and cool, Hamburg's vibe is understated hipster and cool. Hamburg is much like Berlin with its diverse neighbourhood vibes but without pretension.
Schanzenviertel and Karolinenviertel are the places to be for cafe hopping, bars, boutique stores and everything that goes along with that. Or you can get some peace sailing on the Alster.
Hamburg somehow manages to be hipster, upmarket, eclectic and unpretentious all at the same time.
Cologne
Most tourists associate beer with Munich but my mind always goes to Cologne. It's hard to take a walk along the Rhine when it's lined with tempting beer gardens serving the locally brewed Kölsch. It's best to give in and join them or at the very least sip away your afternoon with an Aperol Spritz.
Whatever you chose to do there's no rush. Cologne is laid back, easy-going, fun, and simply the most chilled city in Germany. There's also a massive cathedral you might want to check out.
These 5 things to do in Cologne will help you get started on planning your trip.
Munich
People from Munich are better than everyone else, wealthier, and more sophisticated. And they are arrogant snobs who look down on others. What? Ok, before anyone gets upset those are not my views but I'm surprised by how many times I've heard some version of those statements. I'm sure it's a result of the friendly (or not so friendly) rivalry between German states but I do find it funny how these stereotypes stick.
Personally, I can't get enough of Munich and find the people to be lovely. Munich is great for shopping, eating, drinking, and visiting the Christmas markets, which to be fair mostly consists of shopping, eating, and drinking.
If you're planning a trip, this list of the best boutique hotels in Munich might be of help.
Frankfurt
Business. Banking. Boring. That sums up Frankfurt, doesn't it? Well, yes and no. There's a bit of that going on but there's also the historic Romerberg district, a beautiful Opera house, fun neighbourhoods Bornheim and Nordend, the most modern skyline in Europe, and a crazy number of high-end sports cars cruising the streets.
Frankfurt is a modern city and I suppose the 'least European' of Germany's cities but if you're looking for castles, half-timbered houses, and other notable sights you can use Frankfurt as a base to explore Wiesbaden, Rhine village Bacharach, and there are plenty of points of interest and things to do in Heidelberg.
Dusseldorf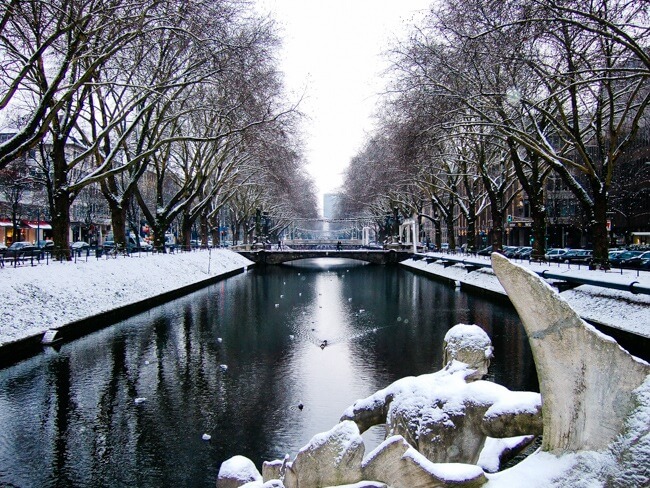 Dusseldorf is a little harder to define. It has a long-standing rivalry with Cologne, their beer drinking neighbour situated an hour down the road on the Rhine. The city is chock full of breweries and the 'longest bar in the world' so this is the place to go for the ultimate pub crawl.
Stuttgart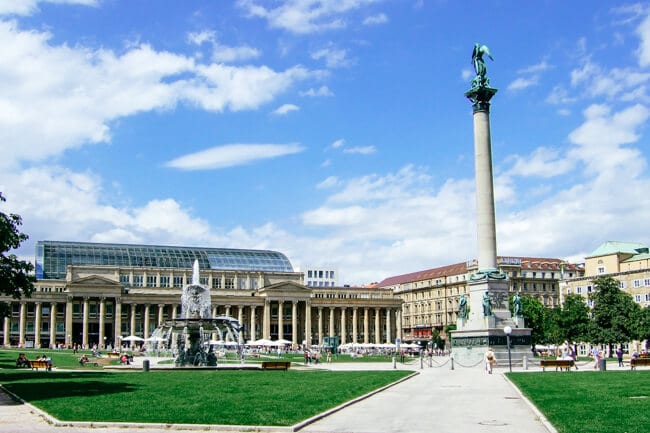 Surrounded by vineyard-covered hills, it's not surprising Stuttgart is all about wine rather than beer. Drink up while enjoying the elegant streets and squares in the most underrated city in Germany. As home to both the Porche and Mercedes-Benz museums, Stuttgart is a fantastic destination for car lovers. Don't miss taking a day trip to Tuebingen to see one of the most unspoilt old towns in the country.
Bremen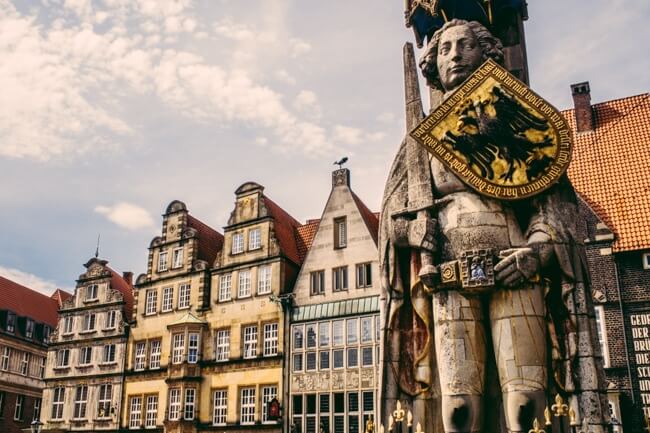 Bremen has a small-town feel, although it's actually a relatively big city with a population of over 500,000. Bremen's Old Town is a beautiful UNESCO site and home to some interesting fairytale histories. There is enough interest to keep the passing tourist happy.
Bremen is also a great place to stop overnight if you're taking a Northern Germany road trip.
Dresden
Dresden's old city and skyline is like a baroque open-air museum. From Bruhl's Terrace on the Elbe River, you can see the Frauenkirche, Opera House, Zwinger Palace, Hofkirche and other historical and architectural masterpieces.
Dresden is all about culture and history.
No other city offers better museums and no museum beats the fascinating treasures at the New Green Vault. December is one of the best times to visit the city for the annual Dresden Christmas Markets.
If you're planning your visit, find out where to stay in Dresden based on my personal recommendations.
Nuremberg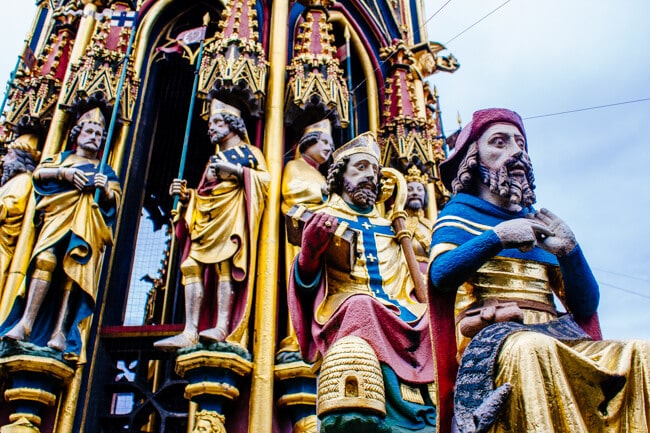 Nuremberg has the highest number of half-timbered houses of any big city in Germany. Full disclosure, I just made up that stat but I'm it must be true.
Along with the rows of 15th and 16th-century half-timbered houses, there's the Imperial Castle, a beautiful fountain named the Beautiful Fountain, the eerie Nazi Party Rally Grounds, the most visited Christmas market in the world and a sausage protected under European law.
That sums up Germany's biggest cities and the best places to visit. Each city is unique and interesting in their own ways, with surprisingly distinct cultures and cuisines, and all offering different experiences for travellers.