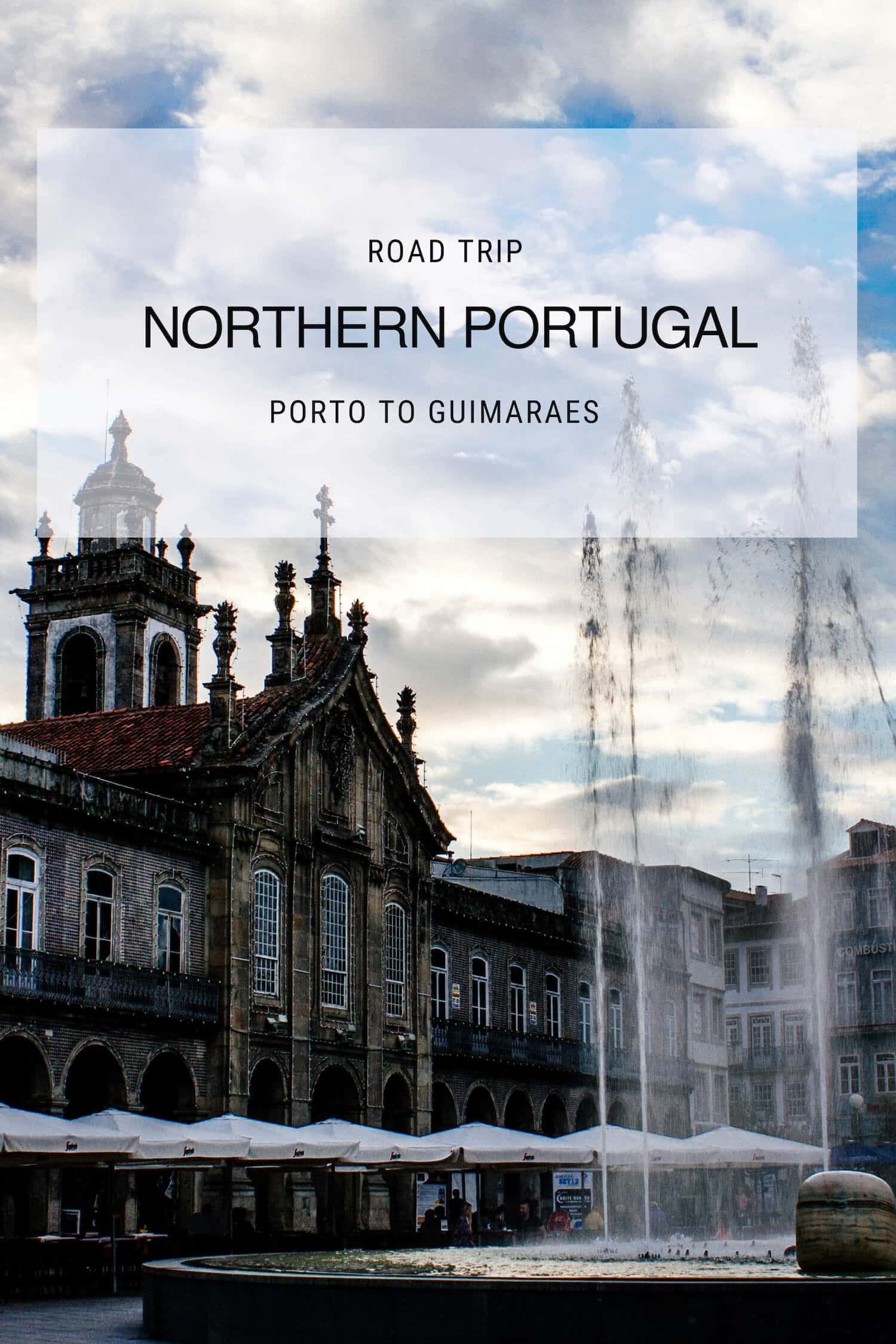 As much as I loved visiting Lisbon, it was great being able to get away from the capital to spend a little time in northern Portugal.
Driving from Porto to Guimaraes
There is plenty to see on a road trip from Porto to Guimaraes including stops in Portugal's oldest city Braga and the scenic Peneda-Geres National Park.
Porto
Porto is one of the prettiest cities in Portugal and a great way to start a visit is with a cruise on the Douro River.
Along the waterfront is the old town which is mostly made up of narrow winding streets which are easy to get lost in (in a good way).
The colourful buildings are a characteristic of the city.
As are the pretty, old-style storefronts.
The main hall of the Sao Bento train station is also worth visiting to see the tile panels depicting landscapes and historical events in Portugal.
Eating Out in Porto
If you're a meat-eater there are two local specialities that everyone raves about; Portuguese flamed chorizo and the famous Francesinha. I couldn't bring myself to try either but Taberninha do Manel is a great place to indulge.
Braga
Braga is the oldest town in Portugal and has one of the prettiest medieval main squares in the region with its arcades dating from the 16th century and busy cafe culture.
The city also has a number of beautiful parks and mass flower displays which change with the season.
Diverlanhoso Adventure Park
I surprised even myself by going zip lining in Portugal but in the end, I discovered it's not difficult and anyone can do it, even if you have a fear of heights. I wasn't so successful when it came to jumping off a plank to do the pendulum swing but no one's perfect. 😉 Confronting your fears at Diverlanhoso adventure park is a great way to spend an afternoon or longer if you really want to push yourself.
Peneda-Geres National Park
If you prefer a little less adrenalin running through your veins you might want to head to Peneda-Geres National Park. It's one of the most well-known nature reserves in Portugal and there are loads of hiking trails to explore. I didn't get to spend much time hiking but I did come across some really pretty spots.
Guimaraes
From Geres, it's an easy drive back down to Guimaraes where you could spend a few days exploring the UNESCO World Heritage Site. Guimaraes is recognised by UNESCO for its unique architecture and monuments from the Middle Ages.
Guimaraes is known as a cultural centre in Portugal and there are many museums, art galleries and festivals to visit as well as Guimaraes Castle which dates from the 12th century.
Eating Out in Braga and Guimaraes
The food in Portugal is amazing but I must admit it's a little difficult for semi-vegetarians like me. I was fortunate to find some very accommodating restaurants that were happy to prepare veggie meals for me, even if they weren't on the menu. In Guimaraes we ate at Historico by Papaboa. They have a modern take on traditional Portuguese cuisine and it was my favourite restaurant on our trip to northern Portugal.
Brac Restaurant in Braga also puts a modern spin on the traditional and the dessert menu, in particular, was well received.
For a more traditional meal, family-run Florencio Restaurant is a great choice with recipes that haven't changed for generations including the region's famous bacalhau (salted cod).
Where to Stay
If you don't mind staying out of the old town in Porto and are looking for a luxury hotel then you can't go wrong with the Sheraton Porto. It is a little out of the way but taxis are cheap in Porto and the metro is a 10-minute walk away so it shouldn't be too much of a problem getting around. If you prefer to be within walking distance of all the sights, nightlife and foodie options then there are plenty of affordable hotels in Porto's old town.
When staying further north I can recommend the Melia Hotel in Braga or one of the hotels in Geres if visiting the national park.
Driving in Portugal
Portugal has a very reliable public transport system but getting to more remote places like the national parks is a little difficult without a car. Taking a road trip is the easiest way to get around and of course it gives you more freedom too. There are no vignettes required when driving from Porto to Guimaraes as Portugal uses toll booths instead but it's easy enough to get around using the secondary roads if you don't want to pay.
Aside from visiting the parks, this would make a really nice winter road trip getaway or if you're looking for more travel ideas, you might like to try one of these Europe road trip itineraries.
Pin to your Portugal or Travel Board