If you purchase through links on this site, I may earn a commission at no extra cost to you. As an Amazon Associate I earn from qualifying purchases.
After an intense road trip through Slovenia, Romania, Moldova, Transnistria and Bulgaria it was a relief to finally come across a tranquil location where we could relax for a few days.
Ohrid was most definitely the right place to take a break with beautiful visuals wherever you looked. It's a lovely spot to be based for a while and I took the opportunity to take some photos of my favourite spots.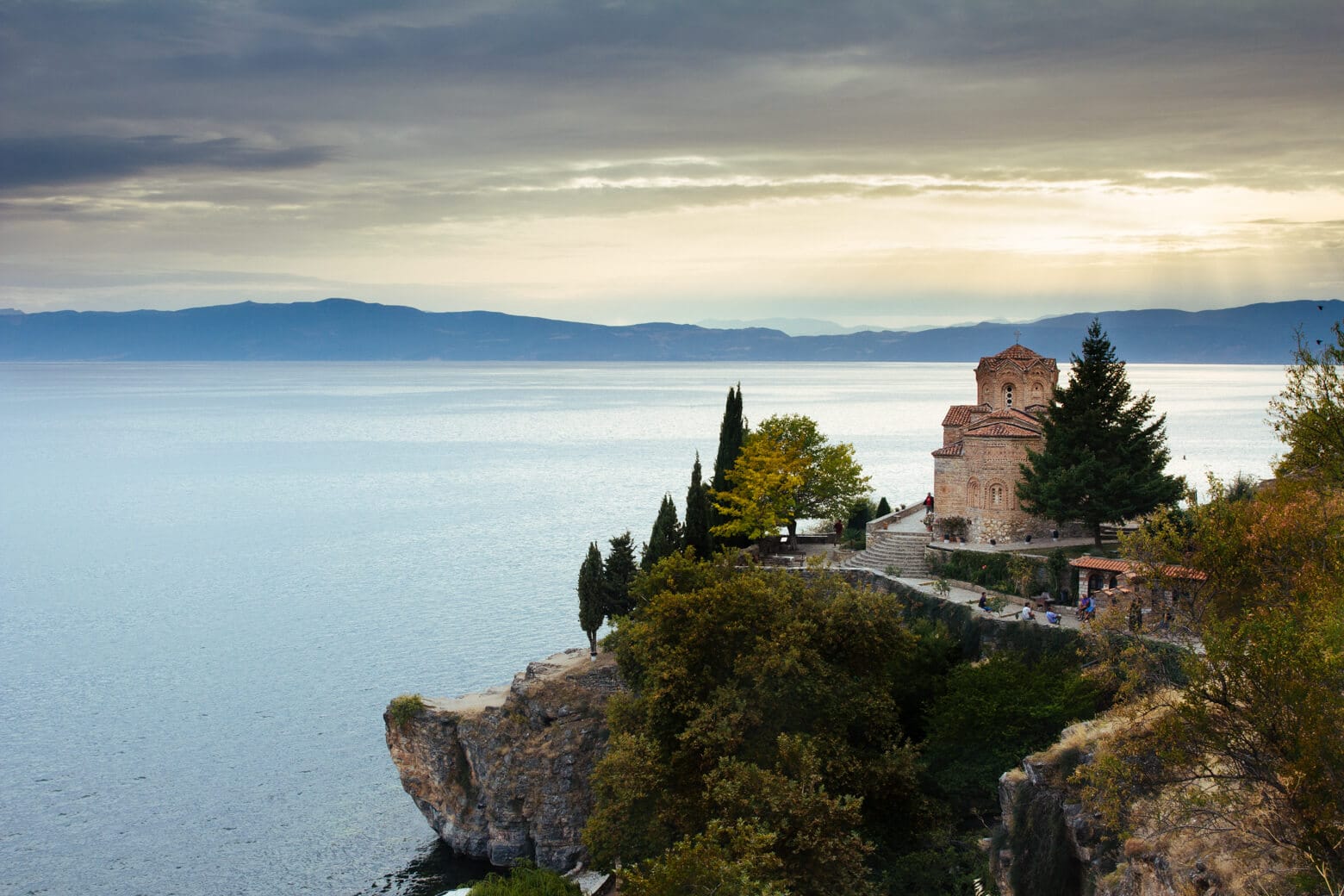 Ohrid is the main town on the North Macedonian side of Lake Ohrid and we were lucky enough to find a room right on the waterfront. The locals can get boisterous when a football or basketball game is on but come morning Ohrid is calm and peaceful.
Lake Ohrid is split between North Macedonia and Albania but the most interesting sights are found on the North Macedonian side of the border including the UNESCO listed town of Ohrid and my favourite spot, the Bay of the Bones.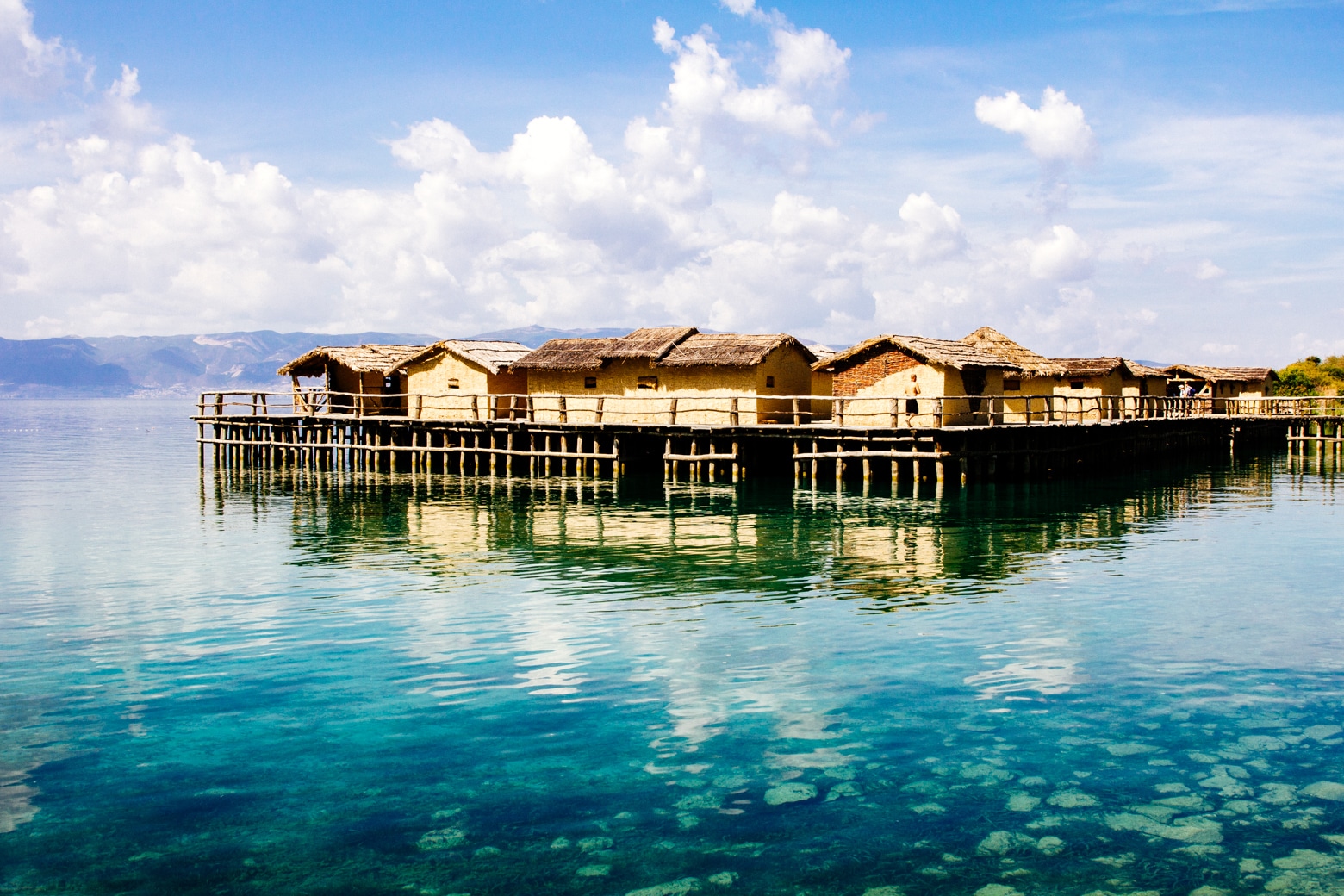 The Bay of the Bones is the reconstructed site of a prehistoric settlement. These ancient people lived directly on the lake in stilt houses constructed using relatively sophisticated tools. The history is fascinating but I loved the area for the serene landscape and crystal clear water. I might have jumped in if I hadn't seen a sea snake patrolling the lake floor.
Further along the lake just before the Albanian border is Sveti Naum, an Orthodox monastery. It's another relaxing spot for lunch and maybe a quick swim. There are countless signs around the monastery warning of the vicious peacocks which may attack at any moment but we survived the visit unharmed.
Albania is well known for its ridiculous bunkers which line much of the border regions but North Macedonia has its own pointless bunkers too. This huge concrete specimen is on the main road from Ohrid to Sveti Naum and it's the perfect place to make fun of earlier governments.
Back in Ohrid, we stopped for Turkish tea in a small cafe off the main square. North Macedonia can be cheap, even by Balkan standards, but 20 cents for tea was unexpected. I can't imagine how cheap things would be outside of a major tourist destination like Ohrid.
If you're planning a trip to Ohrid and are ready to book a stay, our guide to the best hotels in Ohrid can help you find a peaceful spot by the lake.
After a relaxing stay and time to rejuvenate, it was time to continue our North Macedonia road trip before heading to Albania.