If you purchase through links on this site, I may earn a commission at no extra cost to you. As an Amazon Associate I earn from qualifying purchases.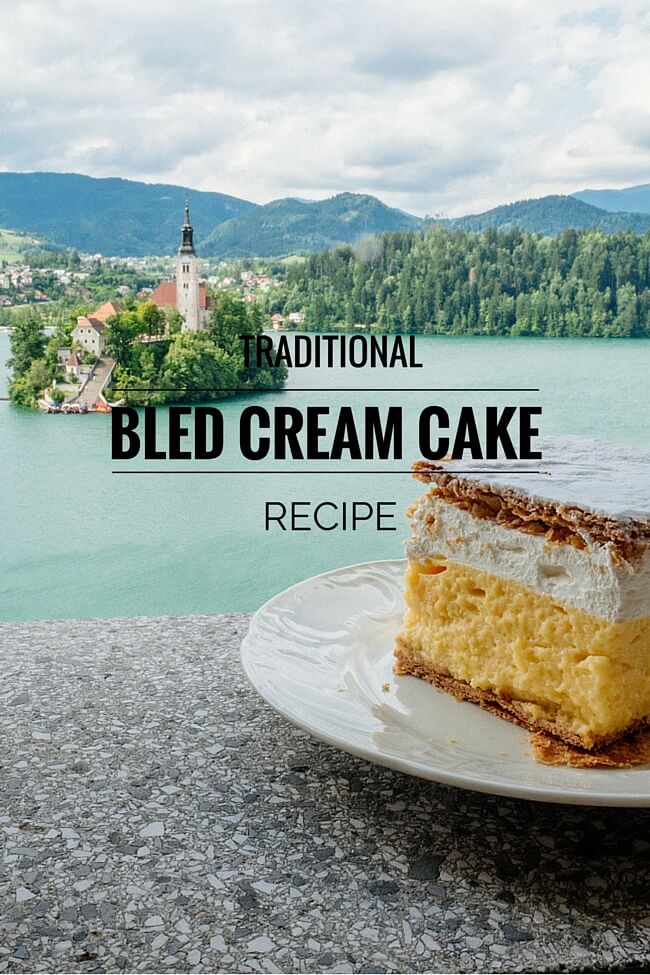 Arriving at Lake Bled with the World Rowing Championships in full swing, I was a bit overwhelmed with the crowds. The lake wasn't the peaceful retreat I had been expecting and rather than drown my sorrows in alcohol I decided to eat cake instead.
I love cities which have a cake as their culinary speciality. Not that Bled Cream Cake is a proper cake, it's really a slice, very similar to a vanilla slice in fact but much, much better. You've got a think layer of custard, my least favourite part, topped with a not quite as thick layer of cream, my most favourite part. The layers are surrounded by flaky puff pastry and dusted with icing sugar. Whoever invented this dessert knew that the simple things in life are often the best.
Kremna Rezina
I'm not the only one to appreciate Bled's famous treat, known as Kremna Rezina by the locals. Most cafes seem to offer their version of the dish which all looked identical but I suspect taste slightly different. I didn't get to do much comparing but I do know if you have your cream cake at the Park Hotel you'll be eating at the location of the original Bled cake and you'll have one of the best views of Lake Bled as you indulge.
The Recipe
The recipe for Bled Cream Cake is a secret but you can guess most of its ingredients, it's simply layers of flaky pastry, custard and cream topped with more pastry and icing sugar. It can't be that hard to make if you want to try the recipe at home but I'll stick to eating it while I have the amazing view of Bled Castle. But if you must try it at home this Slovenian cook book (ad) has the recipe.
The city of Bled in Slovenia is quite modern and not particularly interesting on its own but you can visit the castle perched on top of the hill, walk around the lake and take a boat out to visit Bled Island.
---
GET THE RECIPE: Recipes from a Slovenian Kitchen #ad
---
Please note some of the links above are affiliate links which means I get a small commission from purchases at no extra cost to you. As an Amazon Associate I earn from qualifying purchases.