If you purchase through links on this site, I may earn a commission at no extra cost to you. As an Amazon Associate I earn from qualifying purchases.
Taking a Netherlands road trip is a lot of fun and there are many cute towns where you can stop along the way. On our way to Floriade from Amsterdam, we stopped at Utrecht for one night but you could easily visit as a day trip from Amsterdam.
Amsterdam to Utrecht Day Trip
Canals, bikes, bulbs and street food abound in Utrecht along with the typically gloomy weather found in northern Europe. The canals are lined with cafes, bars and little boutique shops.
Utrecht has a mixture of architectural styles including Medieval, Art Nouveau and Brutalist architecture. It's an odd mix but the centre of the city is mostly made up of pretty medieval buildings.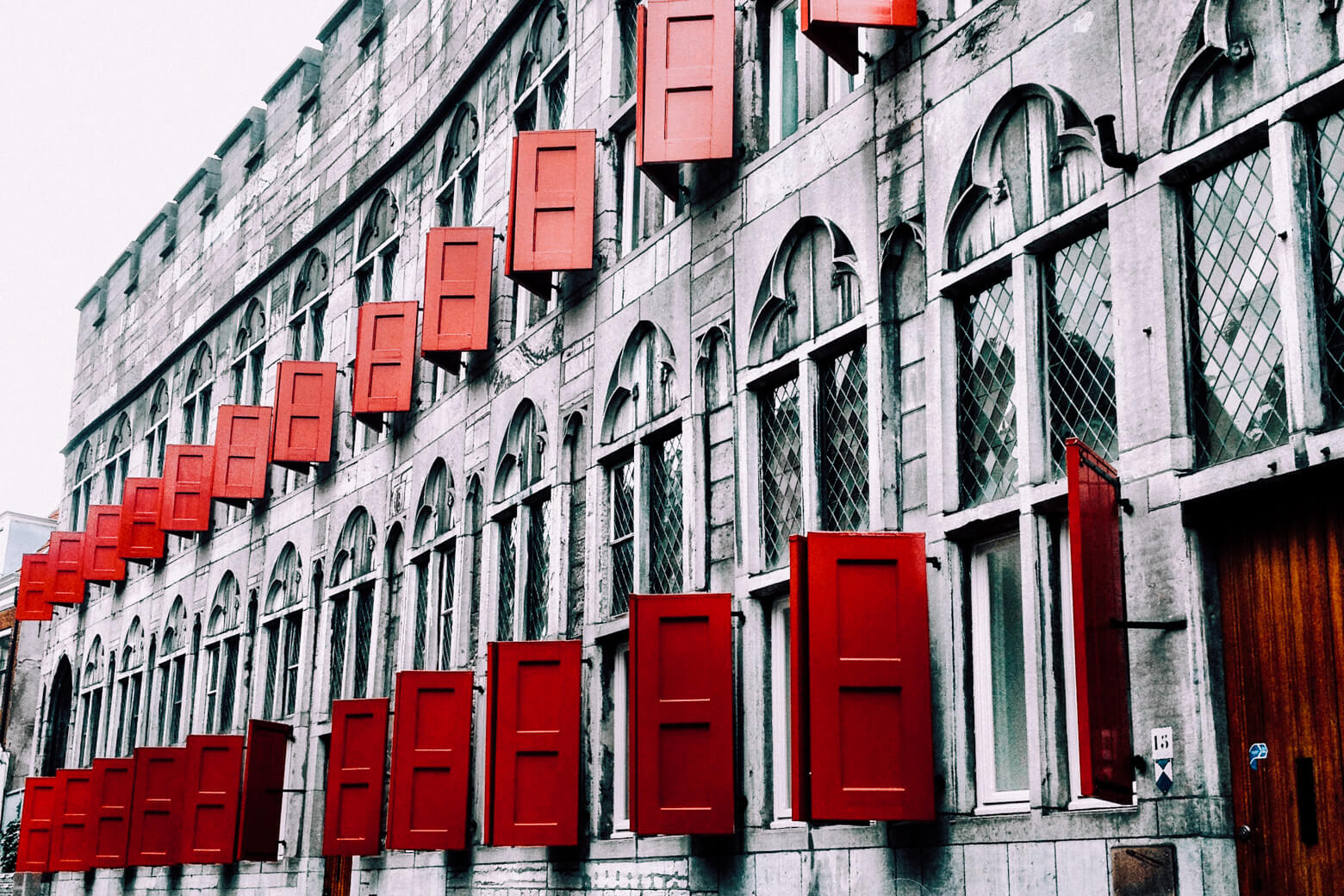 Getting Around Utrecht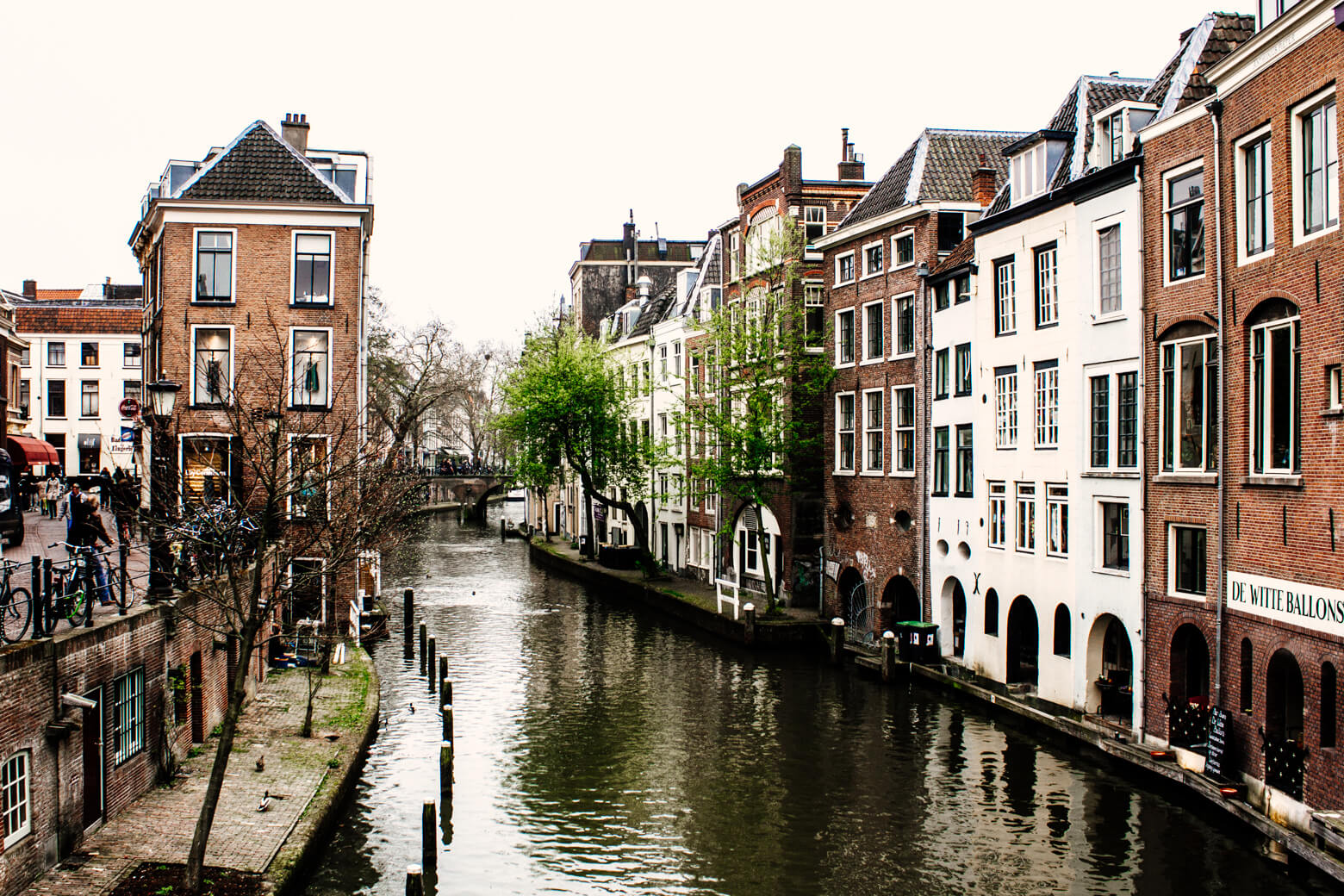 The small Medieval centre of Utrecht is pedestrian-friendly and perfect for wandering on foot but the locals prefer to ride their bikes. If you can find a place to rent a bike, it's the most convenient and relaxing way to get around.
What to Eat
Utrechters seem to love their street food and these fast food vending machines are found all around the city. They look a bit too dodgy for me but I'm sure they are popular after a few drinks have been downed.
For something more civilised, head to Bond en Smolders for their delicious Dutch desserts, chocolates and bread. The specialty is the appelbollen which is kind of like an apple pie but in a ball of pastry. I had the berry cake which I can definitely recommend.
The Netherlands is well known for its dairy products so anything with lots of butter, cream or cheese is sure to be good.
Not surprisingly, the drink of choice in Utrecht is beer but for something different try the Advocaat egg liqueur. This is one of the strangest drinks ever and it's not something I'd go back for but it might be tastier when served with dessert rather than as an aperitif like how I had it.
If you are thinking of visiting but aren't sure when to go, this guide to the best time to travel to the Netherlands, including Utrecht, might help.
I haven't spent much time in The Netherlands, especially outside of Amsterdam, but I find cities like Utrecht to be adorable. It's so relaxing to visit and as always, it's enjoyable to be somewhere new.
I hope I'll have the chance to do a few more Dutch and Europe road trips in the near future.
What would you suggest doing on a day trip from Amsterdam to Utrecht?