Imagine getting a new job, moving into a new apartment and spending just one last night in your old apartment only to wake up in the morning to find you have been barricaded in by a barbed wire fence with no way in or out. You have no access to your job or belongings. No access to your new life. Trapped behind the Berlin Wall. This is what happened to Günter Litfin on the 13th August 1961, the day the Berlin Wall went up. Eleven days later he attempted to cross into West Berlin by swimming across the River Spree. He was shot by East Berlin border guards and drowned.
However, Günter Litfin wasn't the first casualty of the Berlin Wall. There was one death before his, that of Ida Siekmann who jumped out of her East Berlin apartment window. She landed in West Berlin but died shortly after. It was attempts like hers which lead to the demolition of apartments lining the wall and the creation of the 'death strip', a strip of vacant land in front of the wall guarded by East Berlin border guards.
The Church of Reconciliation in the Mitte district of Berlin was also destroyed to make way for the Berlin Wall. This part of Berlin is now home to the Berlin Wall Memorial and the Chapel of Reconciliation was built on the foundations of the old church.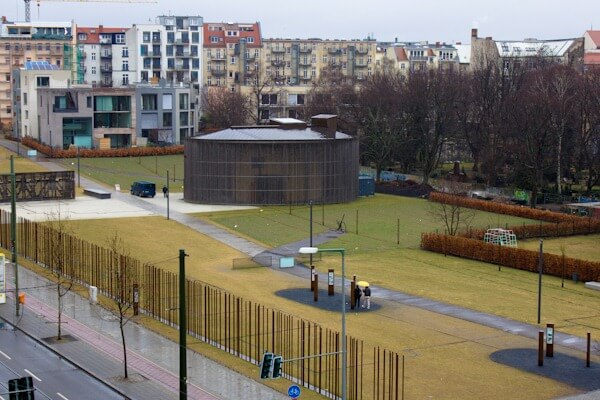 The memorial stretches along Bernauer Straße all the way to Berlin Nordbahnhof train station which was a ghost station during the Cold War. During this time the East and West Berlin authorities co-operated to enable West Berliners to continue to use the S-Bahn. You could take the S-Bahn in West Berlin and ride through the closed East Berlin stations, where the doors never opened, and then get out at the other side back in West Berlin.
One of the few legal East/West Berlin crossing points was at the Friedrichstrasse train station in a specially built building known as the Palace of Tears, named for the tearful farewells of those unable to cross the border. The Palace of Tears is now a museum where you can see the border crossing for yourself and find out about life in divided Germany.
Bricks in the road mark the location of the Berlin Wall which snakes around the Brandenburg Gate and beyond. The Brandenburg Gate was the symbol of East Berlin and the site of the famous footage from the 9th November 1989 when the Berlin Wall came down.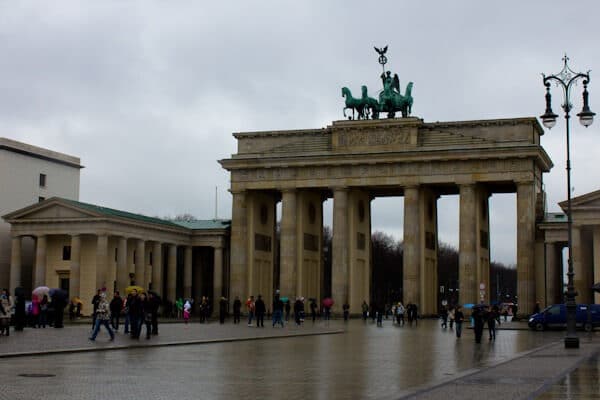 The Berlin Wall Tour and the other tours offered by Context Travel are led by historians and academics who give unique walking tours in small groups. Their 3 hour tours give an in-depth view of a unique aspect of the city. I've never been on a tour like this before and it was fascinating to learn so many details about the Berlin Wall which I never would have discovered otherwise.