If you purchase through links on this site, I may earn a commission at no extra cost to you. As an Amazon Associate I earn from qualifying purchases.
Safety for tourists in Albania seems to be an ongoing concern with this page receiving regular visits. Read on for the latest information but I can assure you when there isn't a pandemic going on, Albania is absolutely safe and I highly recommend visiting.
Update: February 2022
While Albania is back open to tourists, Covid-19 infections are once again on the rise, as are hospitalisations. Vaccination rates in Albania are low and this is impacting mortality rates.
The standard of Albania's health care system is poor and they have insufficient numbers of qualified medical practitioners. They do not have the capacity to treat large numbers of patients.
Please take care if you do visit and be sure to follow all local health guidelines and take out health insurance that covers you for repatriation in case of emergency.
I previously updated this post when the devastating Earthquake occurred in 2019. While the country has mostly recovered, some residents who lost their homes continue to live in temporary accommodation. It's an unfortunate situation left unresolved by the Albanian government. This doesn't impact tourists in any way but it's something to keep in mind when you visit.
Update: November 2019
Throughout 2019, Albania has been impacted by a number of earthquakes, the most significant being 6.4 on the Richter scale in November 2019. A number of cities have experienced considerable damage, particularly Durres and Kruja near Tirana. This has been a devastating event for Albania. At this stage, the number of reported deaths has surpassed 50, thousands of people have lost their homes and more than 100,000 continue to be affected.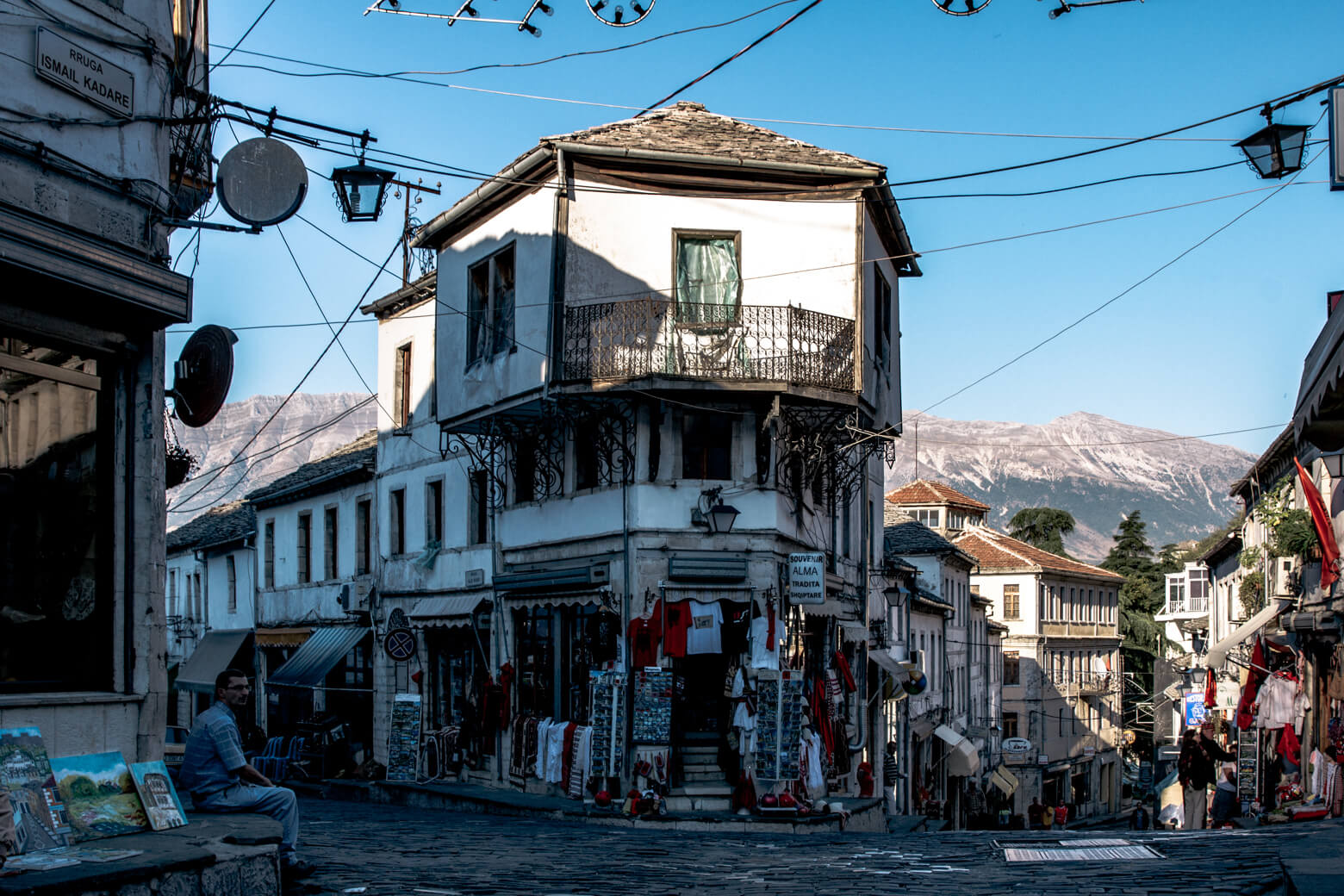 Is Albania Safe?
Since returning from an extended stay in Albania and publishing a guide to things to do in Albania, I've been receiving regular emails from readers wanting to know more.
Surprisingly, for me, one of the most common questions I'm asked is, 'is Albania safe?'. I admit to finding this question a little perplexing. Aside from a brief period of unrest in 1997, Albania hasn't been in a conflict since WWII.
It's an upper middle-income nation with the standard of living that comes with that.
Even during the Communist period when the country was mostly closed to outside visitors, it was still possible to safely travel around the country.
Random acts of violence are practically unheard of and even pickpocketing is uncommon.
As with all European nations, Albania is completely safe and welcoming to tourists. To answer certain reader questions, Albania is safe for children and safe for dogs.
You might find it reassuring that Albania will likely join the EU in the next few years. The only reason they are late to join is due to issues of corruption, not safety.
I would even go as far as to say in recent years, in particular from 2015 to 2019, Albania has changed considerably, becoming safer than ever. Add to that the fact Albania is one of the cheapest countries in Europe, it's a great time to visit.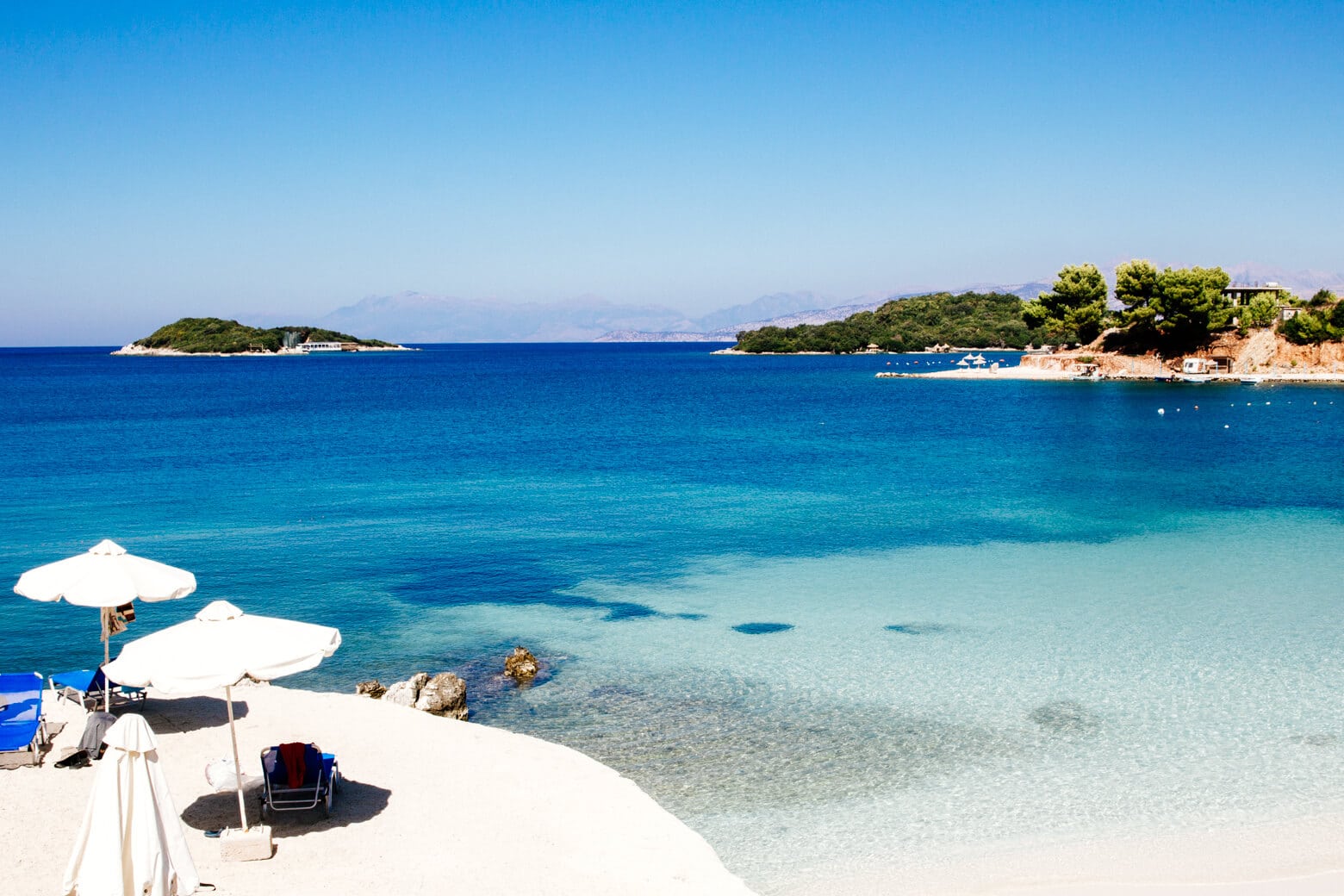 In some ways, I feel like Albania is safer than most other European nations. Albanians are not always used to seeing tourists in their country. This spurs a certain curiosity and questions as to what you're doing there. This is often followed by offers of help and invitations for drinks or meals. It's not unusual for locals to come and say hello and make sure you're getting the best out of your visit. This even happens in the capital Tirana.
If you're concerned about staying in Tirana alone, this guide to neighbourhoods and Tirana hotels might put your mind at ease.
That's not to say you should take unnecessary risks.
The biggest risk in Albania comes from driving conditions. Albanian drivers aren't exactly known for their patience and adherence to the law. But to be honest that's a problem in much of the Balkans and Southern Europe.
Another issue faces adventure travellers who don't take enough water and other supplies or those climbing in remote mountain areas. A few incidents caused by unprepared or inexperienced travellers have made headlines but these occurrences are rare.
Dodgy taxi drivers are a worldwide phenomenon and although annoying can easily be avoided by taking metered taxis.
What about solo women travellers? Admittedly I have never travelled solo in Albania although I know many who have. Most were in their 20s or early 30s but some baby boomers too. All had great experiences and encourage others to travel independently in Albania.
So what is it that makes travellers fear Albania? It could be their reputation for drug smuggling, human trafficking and the mafia. All of these exist in other countries and none of which affect tourists.
I guess more than anything it's the fear of the unknown. Albania doesn't often come up on top travel destination lists and many people couldn't even point it out on a map. Where is Albania? What are the people like? Is it dangerous?
I can't think of any other reason why people would think Albania isn't safe. Albania is European. It's safe.
For more information on travelling to Albania, read my guide and recommendations for where to stay on the Albanian Riviera.