If you purchase through links on this site, I may earn a commission at no extra cost to you. As an Amazon Associate I earn from qualifying purchases.
No stopping and no photos. Those were my strict instructions before crossing into Russia without a visa.
The road is remote with only a few villagers passing through each day. I could just make out the barbed wire fence through the trees as I approached. There were signs forbidding pedestrians to enter and hand painted posts marked the border.
I continued on, driving through the Russian woods on an Estonian road in the Setomaa region.
Two kilometres later I came out the other side, back in Estonia. My drive through Russia was over. A travel experience I'll always remember as an overhyped non-event!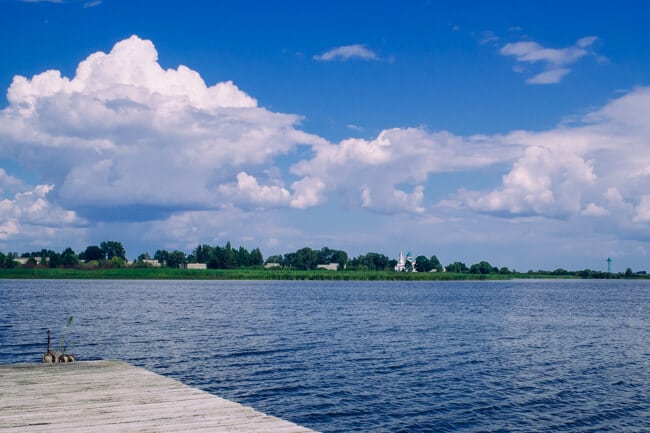 Setomaa is the land of the Seto people which spans both sides of the Estonian/Russian border. The Setos are neither Estonian nor Russian yet share an ethnic history with the former and the Orthodox religion with the latter.
The Seto have their own language, culture and history. If you're lucky you'll get see the locals in their traditional folk dress but if not you can spot them in the faux village in Varska. Unfortunately, the capital of Setomaa (Pechory) and its famous 15th century monastery is across the border in Russia. You'll need a visa to visit.
The community became divided during Soviet times when the Russians took the opportunity to move the border. At the same time it created the odd situation where an Estonian road cuts through what is now Russian territory.
There are still tensions with Estonia's former occupiers, not helped by having a couple of Russians (spies?) living in town who refuse to speak both Seto and Estonian.
Things are friendlier on the northern border at Narva which is predominantly home to ethnic Russians. You can see Russians crossing over to Estonia to go shopping and both nationals water ski along the river border.
The only noticeable opposition is between Hermann Castle and Ivangorod Fortress which face each other on the banks of the Narva River.
There's also some crazy architecture around town.
Not far from Narva is Stalinist town Sillamae. In the past the town was home to Nazi concentration camps, mining, heaving industry and uranium enrichment. At one point, radioactive materials were leaking into the Baltic Sea.
These days Sillamae is in decline and it felt like a ghost town as I walked around the imposing Stalinist architecture.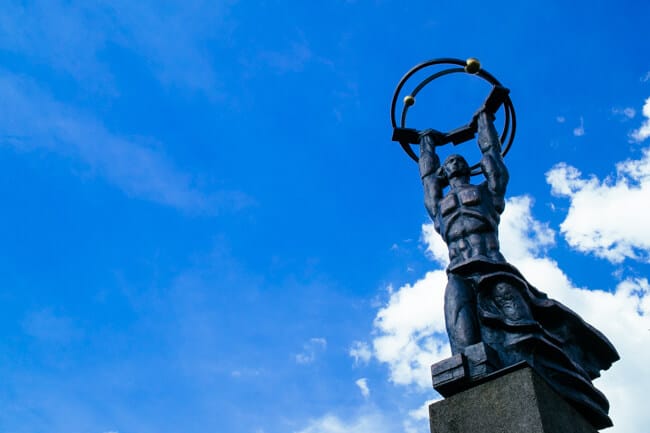 Back in Tallinn there are four main sights related to the Soviet occupation; Linnahall, Patarei Prison, the Museum of Occupations and the KGB Museum.
Linnahall is a mostly abandoned, crumbling, concrete structure built for the boycotted 1980 Moscow Olympics. I can't imagine why they renamed it from the Lenin Palace of Culture and Sport.
The building is sometimes used as a concert hall, ice skating rink and helipad for helicopter flights to Helsinki. Climbing to the top gives you unobstructed views over to the abandoned Patarei Prison.
In contrast to Tallinn's postcard perfect Old Town is the damp, dark concrete cells and death chamber found in Patarei Prison.
For €3 you can walk freely around the grounds and cell blocks, read left behind books and magazines, enter the prison hospital or climb one of the guard watchtowers.
It's a creepy and depressing place where political prisoners lived in squalor, were tortured and sometimes hanged. It's hard to believe people were living in these horrific conditions until 2004.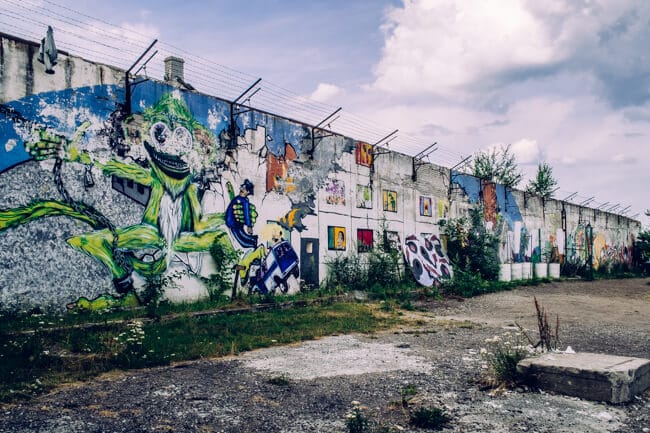 Being face to face with Lenin was a little off-putting but worse was seeing the "cupboards" where the secret service tortured political prisoners. These narrow concrete rooms were designed so prisoners couldn't sit or lie down. Solitary confinement, no light and little food for weeks or months at a time. The Soviet's sure knew how to make people's lives miserable.
I spent hours in the Museum of Occupations reading the stories of day-to-day life in Soviet Estonia and the resistance. It's easily one of the best museums in Tallinn. Plus it's home to this adorable car.
I love a good spy museum, especially from Cold War times with their miniature cameras, bugs and stacks of secret files. Tallinn's KGB Museum is inside the Viru Hotel, the prime spot for spying on foreign visitors during Communism. I wasn't able to visit on this trip but it gets good reviews.
Ethnic Russians in Estonia
Many of the Estonians I spoke with said their relationship with Russia was fine but they are nervous about the future. Russian spy planes often approach or violate Estonian and Baltic air space, more so in recent months.
Another prominent issue in Estonia is with the status of the ethnic Russian minority. After the end of the Soviet occupation, the occupying Russians had the choice of obtaining Estonian or other citizenship (Russian/Ukrainian etc). Those that didn't or couldn't get Estonian citizenship have a "grey passport", a document for resident "aliens" with no citizenship in any country. They have the right to live and work in Estonia but can't vote in national elections or live elsewhere in the EU. They face discrimination but without the Estonian language they can't get citizenship.
Abandoned Estonia
Along with the abandoned Patarei Prison in Tallinn, Estonia has a few other abandoned sites which might be of interest to urban adventurists and Soviet enthusiasts. All are within easy reach of Tallinn.
Paldiski – Abandoned light houses, military buildings and the Soviet nuclear submarine training centre. Ghost Fun Fair has some cool photos of the area.
Hara Submarine Base – A decommissioned and abandoned former Russian submarine base.
A Rough Guide to Tallinn – This fantastic post describes the more run down side of Tallinn. The post and comments suggest visiting Kopli and the Russian enclave of Lasnamae in Tallinn as well as Maardu and the abandoned chemical factory in Kallavere.
Where to Stay
On this trip to Tallinn I stayed at the L'Ermitage Hotel courtesy of Visit Tallinn. The hotel is just down the hill from the Toompea area of the Old Town and not far from the Museum of Occupations. It's a great base for discovering both Soviet and Medieval Tallinn and for day tripping around the rest of Estonia.
If road tripping around the country, I'd recommend spending two or three nights in Tartu and one night in Narva with stops in Varska to explore Setomaa and Tiheda to get a glimpse of the Russian Old Believers.