Berlin's East Side Gallery is a 1.3 km long section of the Berlin Wall which was converted into a memorial for freedom in 1990 not long after the fall of the Wall. There are more than 100 paintings by artists from around the world. I wish I understood German so I could get a better idea of the meaning behind some of the paintings but most are without text or are self explanatory.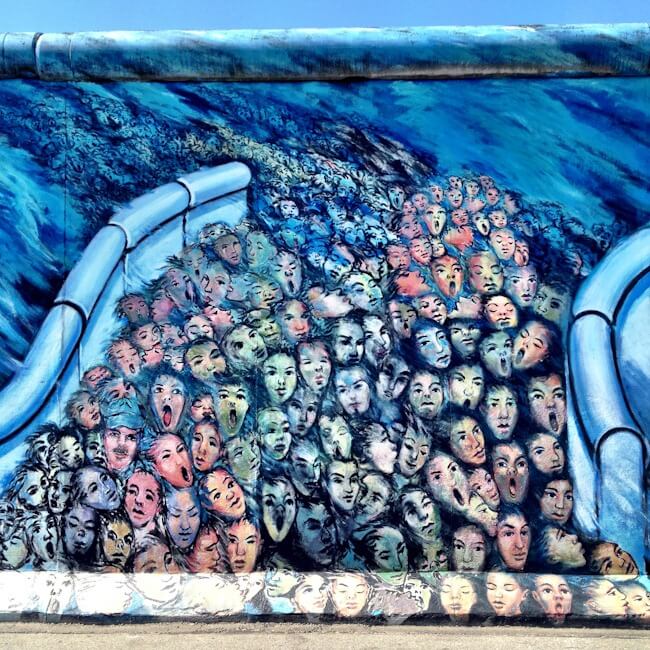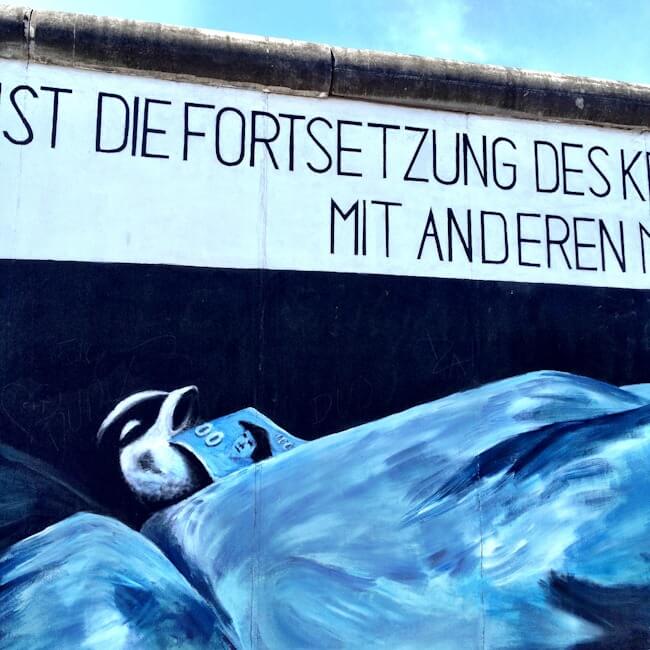 The memorial is the largest open air gallery in the world and you can get there by taking the S-bahn to Ostbahnhof station and heading towards the River Spree. Most of the paintings are now in poor condition but around 40 of the artworks have been restored, not always with the permission of the original artists.
Berlin has a fascinating history but there's so much more to the city. Check out these 35 unique things to do in Berlin if you want to get off the beaten path in Berlin.
0