This summer I headed to Berlin to see Pearl Jam in concert at O2 World in Berlin. The concert hall is not far from the Ostbahnhof train station and to get there you can walk along the River Spree and check out the East Side Gallery as you go.
I had never been to the East Side Gallery before and it was interesting to see the artwork which was created in 1990 not long after the fall of the Berlin Wall. Some of the 106 pieces of art are in poor condition but others have been restored. The weather and vandalism have been a problem but hopefully the rest will be restored in the future.
The concert itself was brilliant of course and it was totally worth the road trip to Berlin from Paris. On the way to the concert I also noticed they have set up some beach bars along the river. We went back the following day and got to enjoy a brief period of sunshine while we sipped on an Aperol Spritz or three. It was so relaxing sitting on beach chairs on the sand, almost like being at a real beach. Almost…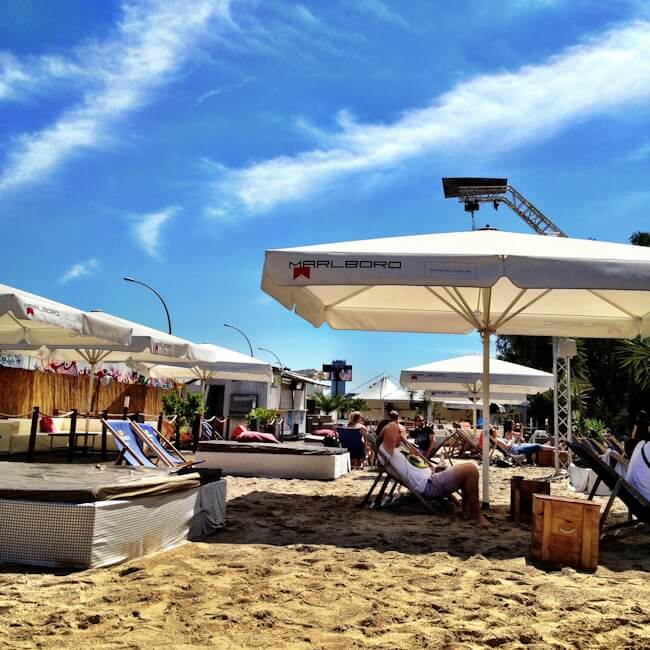 I know Paris has Paris Plage but this was so much more relaxed than anything I've ever seen in Paris or in France. It's one of the reasons I'd love to move to Berlin, there's just so many new and different things going on all the time. I'd definitely recommend checking out one of these beach bars if you're in Berlin, it's a cool place to hang out, especially if you're with a group of friends.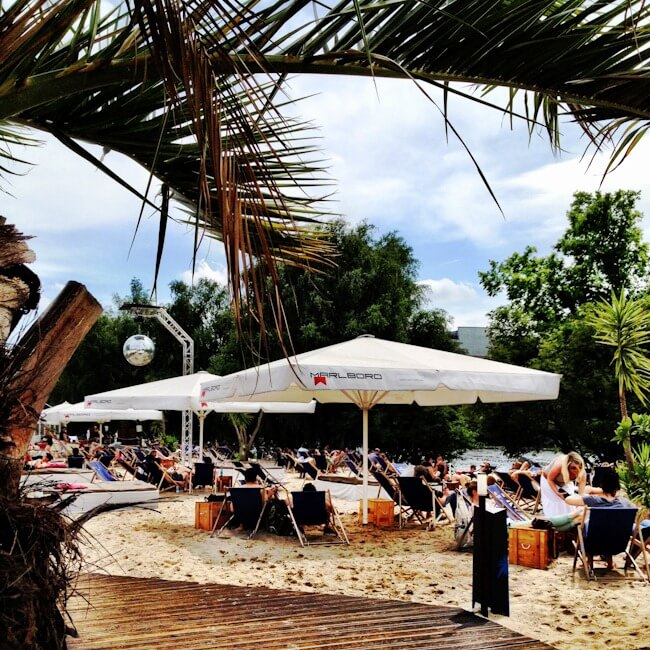 I'd also recommend the German summer drink of choice, an Aperol Spritz. It's really delicious! It's made with a bitter orange flavoured spirit and Prosecco. Another popular drink is a Hugo which is made with Elderflower syrup, mint leaves and Prosecco. It's refreshing but I prefer the Aperol Spritz.
Berlin is such an amazing city, I can't wait to go back next year for a longer trip.
0