If you purchase through links on this site, I may earn a commission at no extra cost to you. As an Amazon Associate I earn from qualifying purchases.
As with all great trips to Poland, it starts with pierogi. In Szczecin, that could involve frequenting any number of traditional Old Town establishments. Personally, I can never resist walking by the pierogi-only menu at Pierogania without sampling at least a handful of the sour cream-topped parcels of goodness.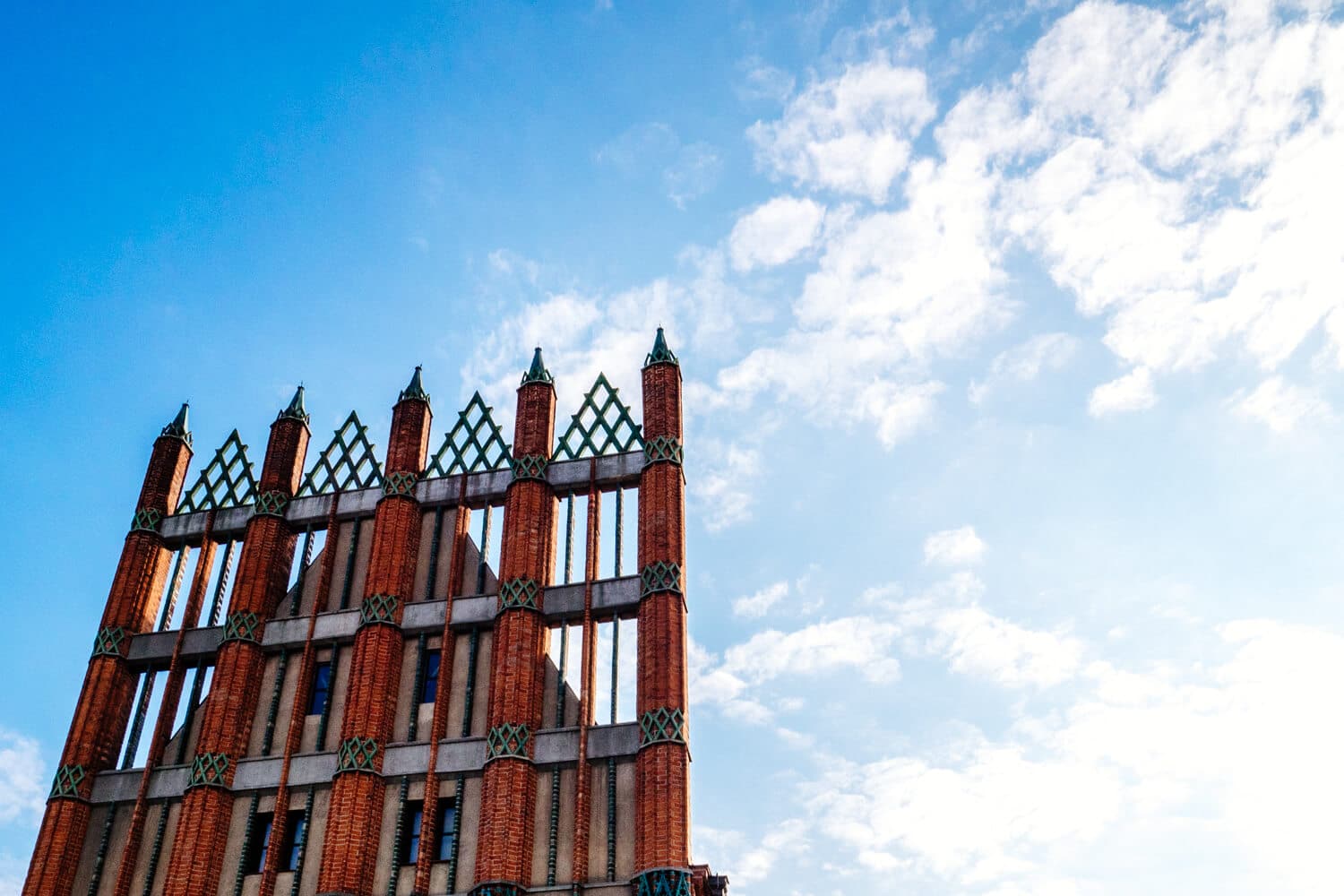 Things to Do in Szczecin
Szczecin is one of many Polish cities most foreign tourists have never heard of. It's surprising to see a city of 400,000 go relatively unnoticed but not so surprising when you arrive and find there isn't much to do when compared to Poland's more popular destinations.
I do feel like that is becoming less of an issue, especially as people become more well travelled and start looking for new (to them) destinations and unexpected experiences.
You'll most likely find yourself in Szczecin on the way to Gdansk from Berlin or even on a day trip from Berlin if you're the curious type.
I've been to Szczecin for both reasons and each time it has been nice to notice positive changes around the city.
Restoration has been a theme in Szczecin and in much of Poland in recent years, a development I'm sure many Poles feel is long overdue. Poland's architectural history deserves to be preserved for future generations.
There is so much history, culture and beauty in this part of the world that it's great for us visitors to finally be able to experience it.
Along with the renovation boom taking place in the three years since my last visit, I've seen many new restaurants and cafes opening up, not to mention a couple of excellent specialty coffee shops and options for vegans and vegetarians.
The Best Coffee in Szczecin
Let's start with the best coffee first and come back to the all-important pierogies a little later.
Kafle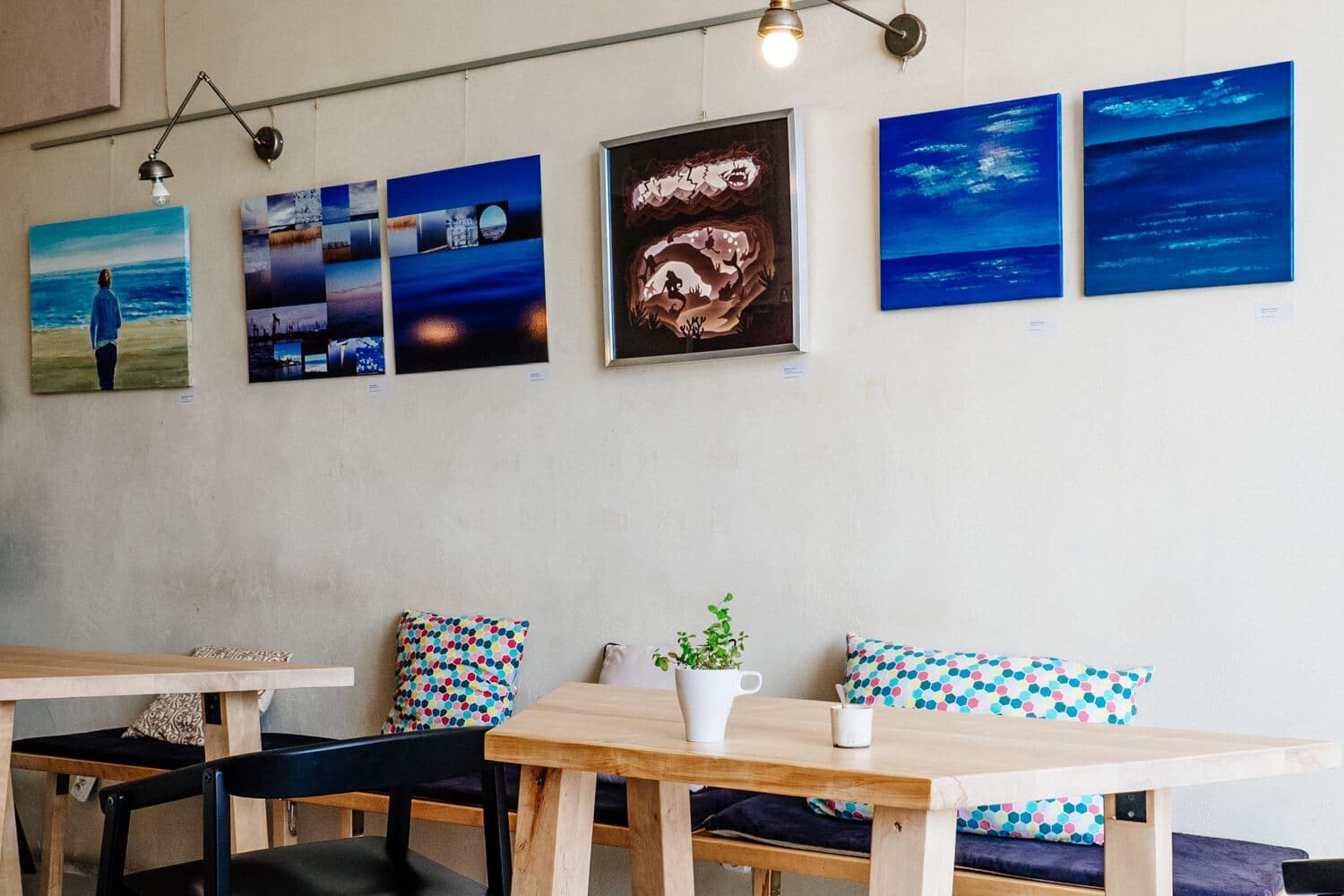 Not far from the main cathedral is Kafle, a specialty coffee shop with a clean, fresh look and local art for sale on the walls. The flat white was not the most intense I've had but I'd definitely return for the cold brew and relaxed vibe. There are plenty of vegan options here if you want a light lunch or dessert.
Kafle Vegan Cafe
Konski Kierat 16
70-563 Szczecin, Poland
Stojaki
In the Centrum part of town is Stojaki, a hole-in-the-wall type cafe with excellent coffee, craft drinks and vegan cakes. Inside seating is limited but there are plenty of spots outside if the weather is good. Szczecin's top-rated ice cream shop is directly opposite Stojaki.
Stojaki
Rayskiego 19
70-442 Szczecin, Poland
Sights and Attractions
After coffee, you should have plenty of time for sightseeing before lunch.
The highlights include Hay Market Square (Rynek Sienny), the Ducal Castle, Szczecin Cathedral and Waly Chrobrego promenade along the river.
Szczecin used to be a German town and the castle was the seat of the Dukes of Pomerania-Stettin. Other sights to look out for are the German villas and townhouses around the Centrum area, the quirky blue water pumps with a dragon face, and a handful of Art Nouveau buildings spread around the city.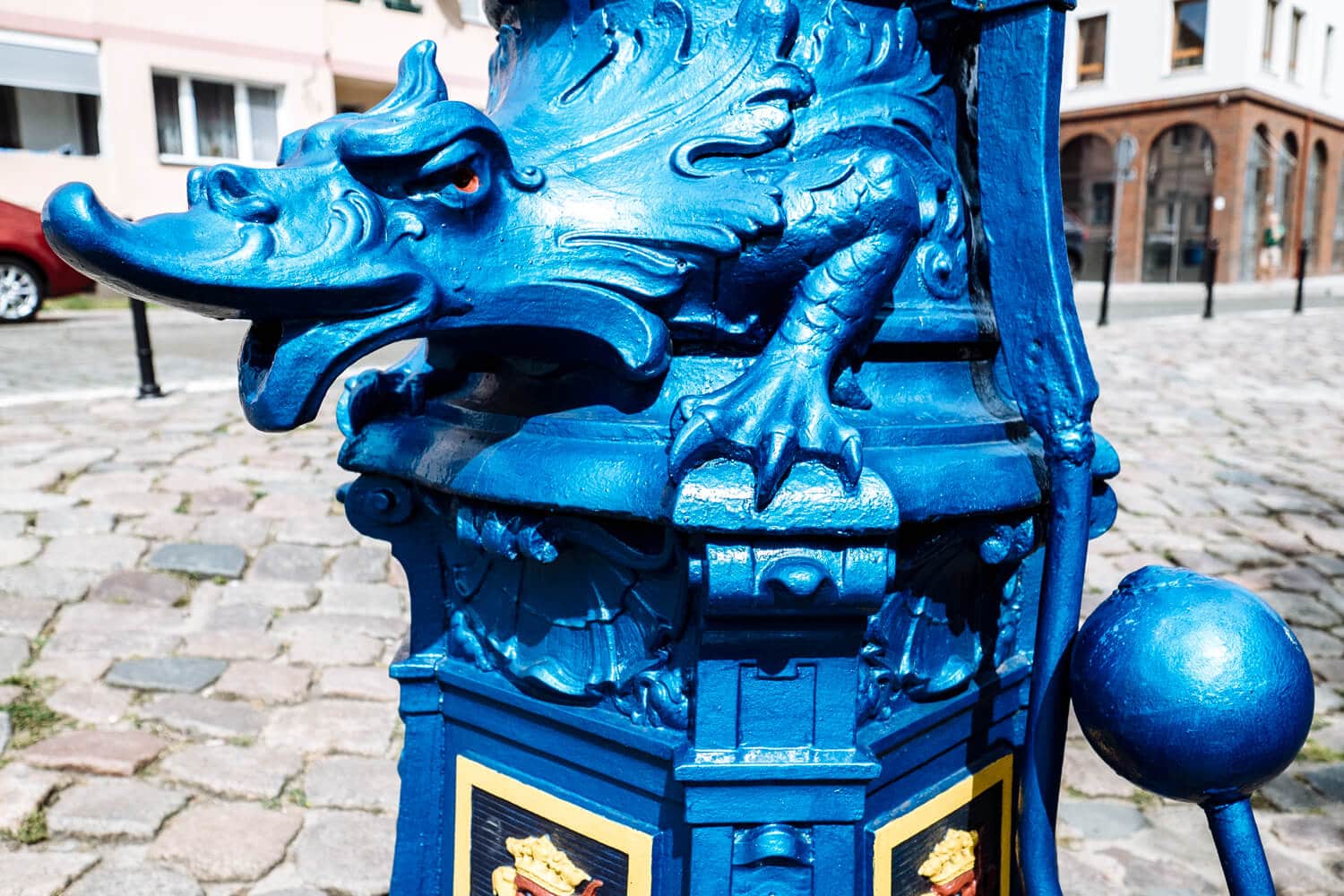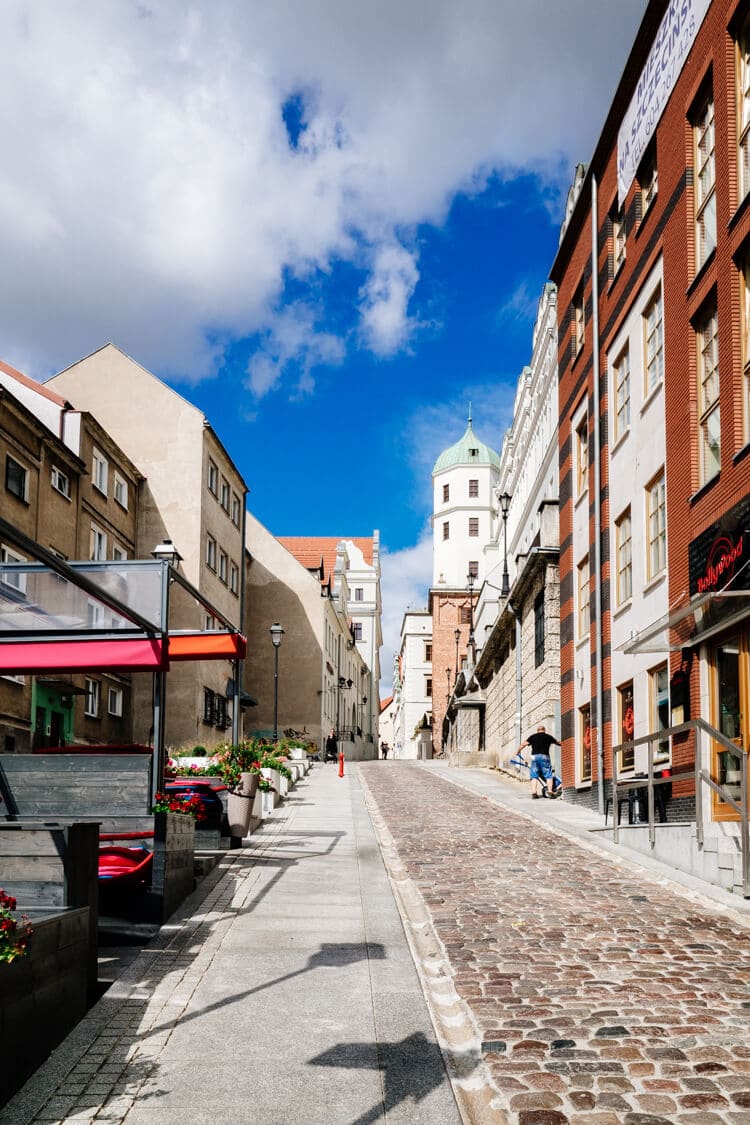 Where to Eat in Szczecin
For a small city, Szczecin has a decent variety of cuisines available. There's a good chance you'll want to try Polish food and for that, I'd recommend Pierogarnia for pierogies and Wyszak Family Brewery for Polish pub food and local craft beer.
Pierogarnia
It's all about the pierogies here with a menu consisting of 20 varieties of pierogies and not much else. Pierogarnia is a kind of fast food pierogi so don't expect anything too fancy but the food is excellent. It's a nice spot for a quick meal and a chance to try a number of different flavours. I suggest picking two each of three to four flavours and maybe one serving of the sweet pierogi.
Pierogarnia Kaszubska
Plac Zgody 1
70-472 Szczecin, Poland
Wyszak Family Brewery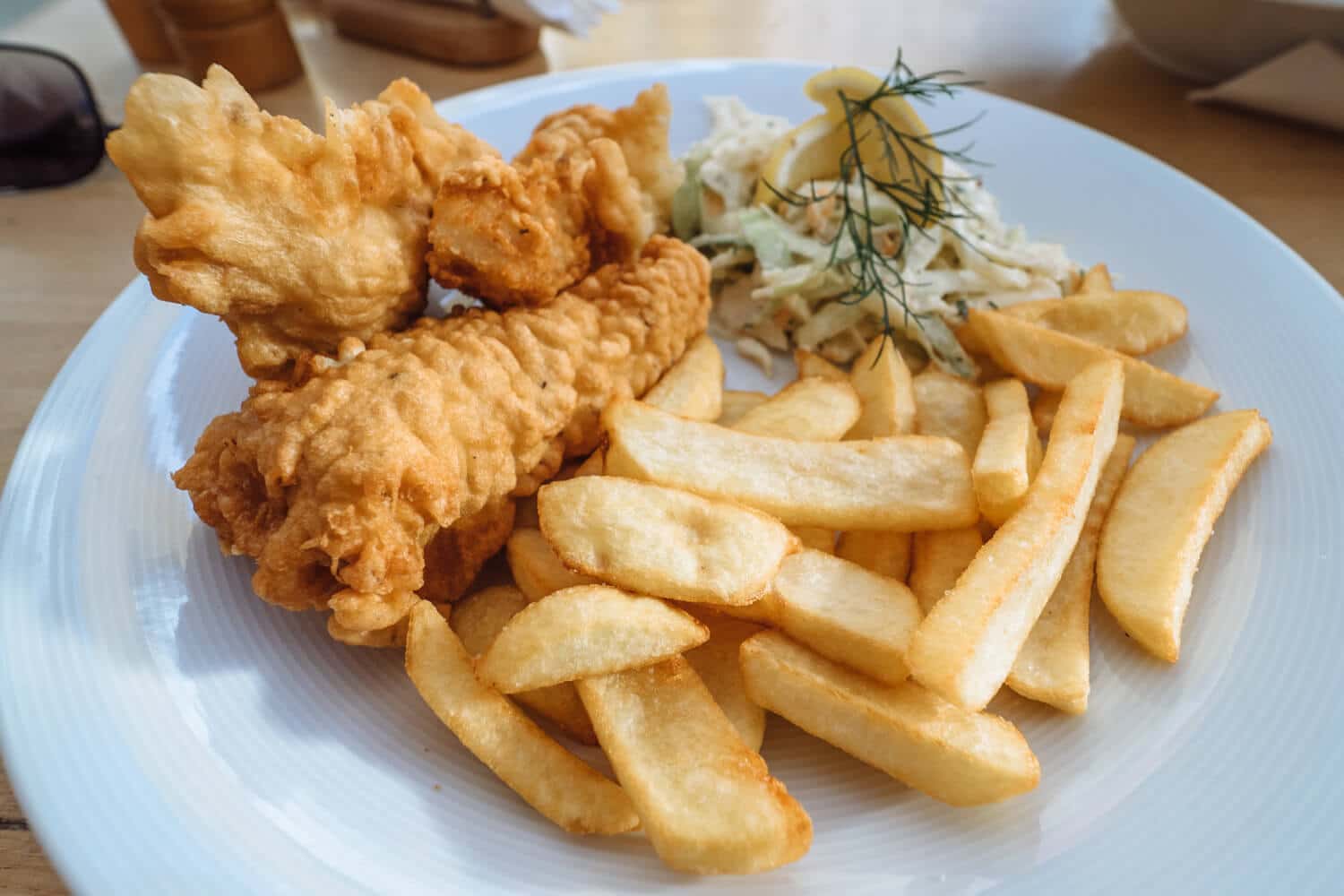 This micro brewery on Hay Market Square is one of the few original historic buildings in Szczecin. The upper floors were destroyed during the war but the basement survived and is still in its original but renovated condition. The food here is a mix of classic and modern Polish pub food, a little on the heavy side and on the pricey side. But it's a great spot on the square and perfect if you're into local craft beers.
Wyszak Brewery
Ksiecia Msciwoja II 8
70-535 Szczecin, Poland
Bajgle Krola Jana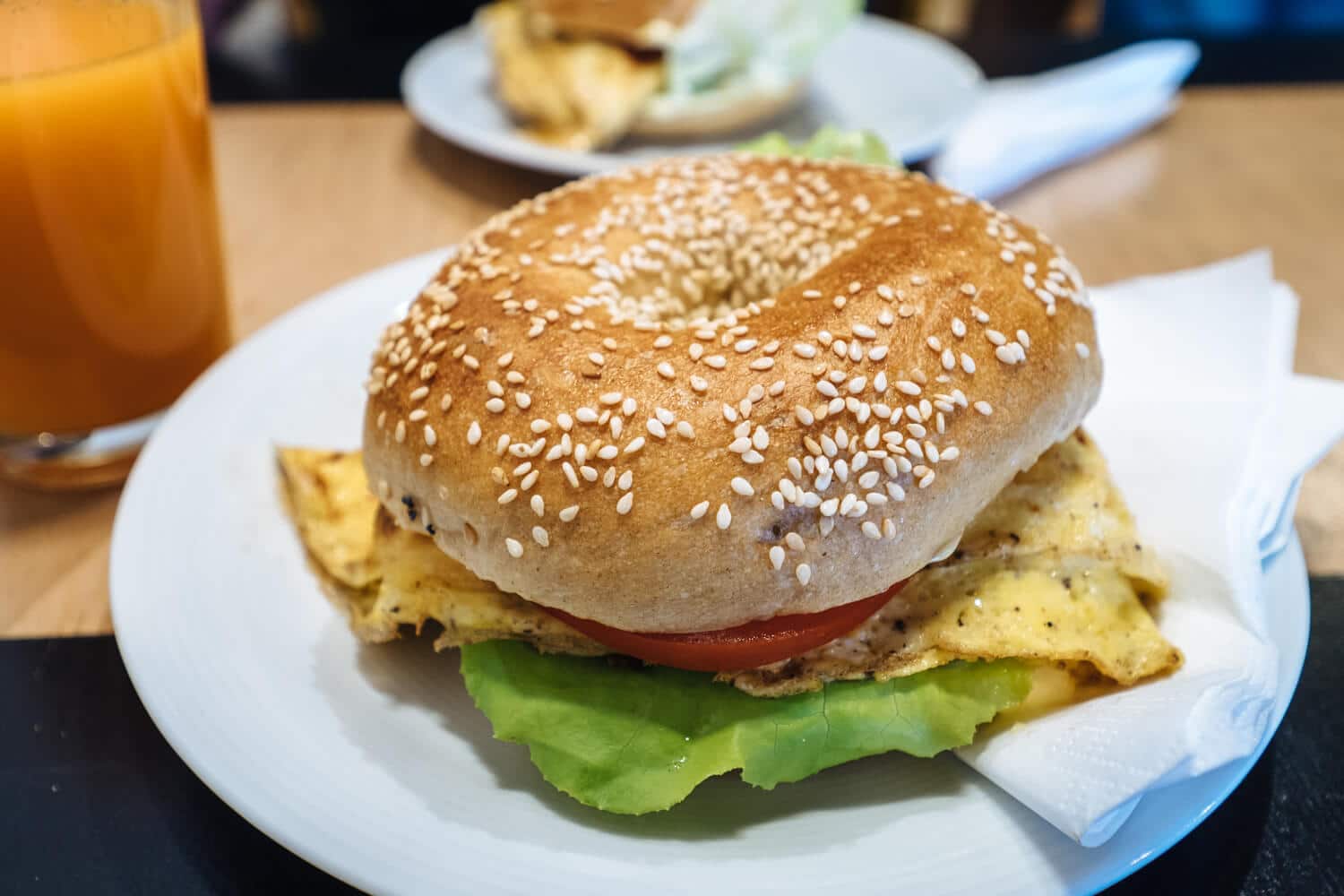 Just behind Market Square is Bajgle Krola Jana, a modern cafe with homemade bagels, smoothies and freshly squeezed juices. I highly recommend the breakfast omelette bagel.
Bajgle Krola Jana
Rynek Nowy 6
70-533 Szczecin, Poland
Places I haven't been to but which have good reviews include:
Restauracja Secesja – Traditional food in an Art Nouveau setting.
Bistro na Jezykach – A modern take on a traditional Polish 'milk bar'.
Stockholm Kitchen & Bar – Scandinavian-inspired food directly on the West Oder River.
The Greek Ouzieri – A taste of Greece next door to the Stockholm Kitchen.
Where to Stay in Szczecin
There are few luxury accommodation options in Szczecin but plenty for the budget conscious. The city is small and most places to stay are in the Old Town and Centrum districts. Anywhere close to the cathedral or Hay Market (Rynek Sienny) is a good area and not too far from the train station.
My recommendation is to stay at Apartamenty Starowka – Melody. This one-bedroom apartment is around the corner from Kafle cafe and within walking distance of everything if you're able. The apartment has everything you'd need for a short or long stay and is spotless. I would definitely stay there again.
Szczecin might not have much of a tourism scene but the city has grown on me over the years. It's unlikely you'll ever make it to Szczecin but I do recommend stopping by if you happen to be in northwest Poland or if you fancy a day trip or weekend away from Berlin.
If you're taking a road trip, I suggest making Gdansk your next stop in Poland.