If you purchase through links on this site, I may earn a commission at no extra cost to you. As an Amazon Associate I earn from qualifying purchases.
After another 5am wakeup and 7 hours on the train we took the day off from sightseeing and rested in Vienna. Despite the perfect weather I didn't get my camera out but instead will share some of my photos from previous trips to Vienna.
Earlier this summer we visited Belvedere Palace, City Park and a few other famous spots around Vienna.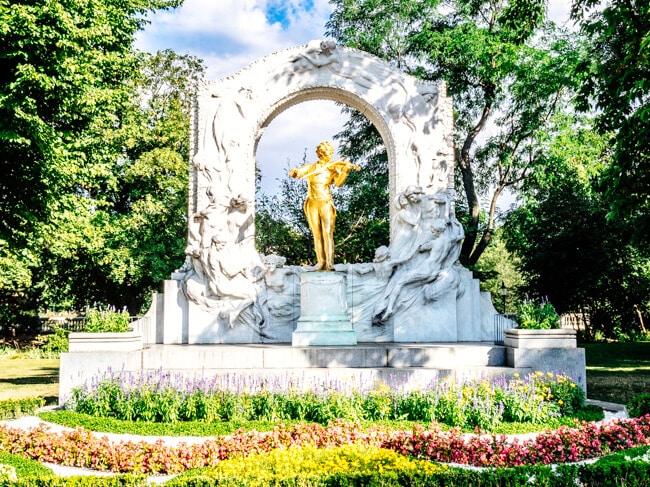 Food Highlights: Wiener schnitzel with parsley potatoes at Figlmueller.
Warsaw to Vienna: 7 hours via Katowice. Reservation required. Book early if taking the 6:45am train as it can get fully booked.
Take a peek at the next stop on the Mystery Tour.
Previous destination: Drinking All the Vodka in Warsaw
Next destination: Brilliant Christmas Lights in Ljubljana