If you purchase through links on this site, I may earn a commission at no extra cost to you. As an Amazon Associate I earn from qualifying purchases.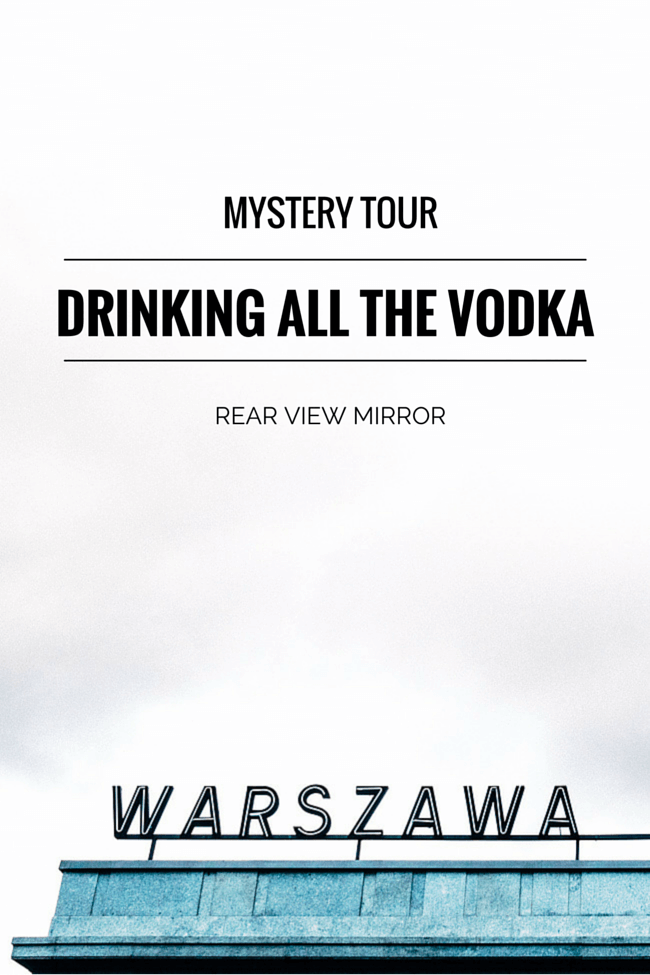 Part of the reason behind this trip is to film the Christmas markets to complement my recent blog post. I had read Warsaw has a cute market and even though Poland isn't a traditional Christmas market destination I wanted to check it out.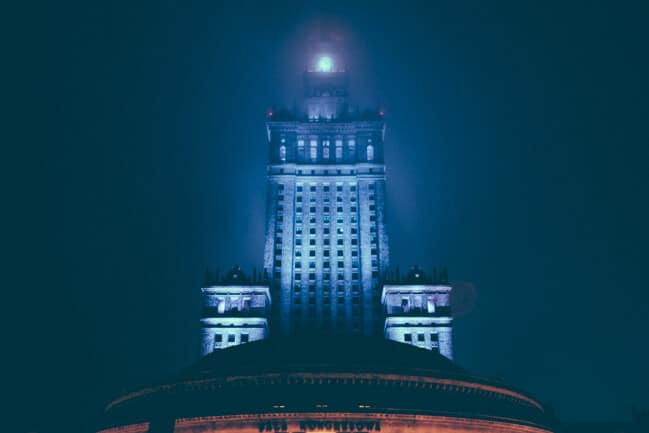 Warsaw's main square is beautiful. Rows of pretty houses enclose the perfect square square. I expected it to be even prettier under the Christmas lights but unfortunately not. Even though there were a handful of stalls they were all closed. Kinda weird for a December evening.
We met up with fellow travel blogger Kami who suggested the recently opened Christmas market on her side of town in Praga. The small market in front of the stadium was eerily quiet and sadly not worth visiting.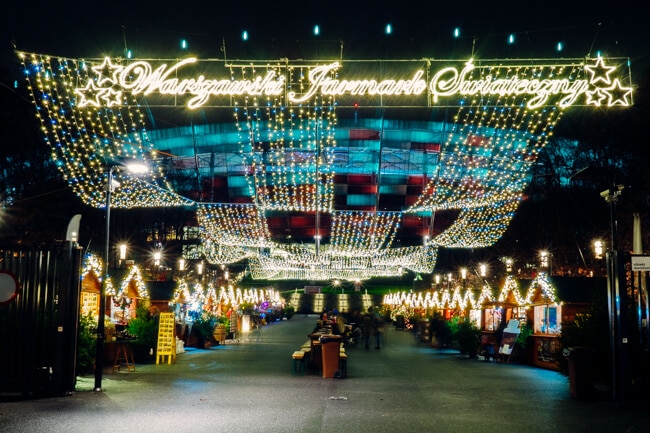 That put an end to my work in Warsaw which naturally meant it was time for vodka.
With Kami leading us through the back streets we entered through a dingy door into a dodgy vodka bar. First shots go for 2 zloty (€0.50) so we got straight to it with cranberry vodka shots all round.
I'm not one for downing shots, especially not vodka but these flavoured vodkas were surprisingly sweet and dangerously easy to drink.
Cranberry was quickly followed by lime and mint, pineapple, and quince (pigwa) vodka shots.
I don't drink much these days so it's surprising I was still standing after four shots of vodka.
But honestly, it wasn't that strong.
Really.
The Warsaw drinking tour continued at another hidden bar, one I never would have found without our local guide. The first thing you'll notice walking into Piw Paw is the wall of beers on tap. Around 100 different varieties from local Polish breweries. I couldn't choose so went for one of the two ciders on tap.
It was a good night.
Watch the Video
Food Highlights: Brunch at Sam in Powisle, €0.50 flavoured vodka shots at Ulubiona, more drinks at Piw Paw and a late night delicious zapiekanka at Zapiexy.
If you're planning a trip, read my neighbourhood guide and list of boutique hotels in Warsaw.
Take a peek at the next stop on the Mystery Tour.
Previous destination: A Day Trip to Lublin
Next destination: Rest Day in Vienna