If you purchase through links on this site, I may earn a commission at no extra cost to you. As an Amazon Associate I earn from qualifying purchases.
Yesterday I wrote of the feeling of contentment when arriving on the Croatian coast. I get much the same feeling when a little further north in Trieste. Even more so. Trieste is one of the most relaxing Italian cities I've ever stopped in and it's worth spending a night if you're passing through.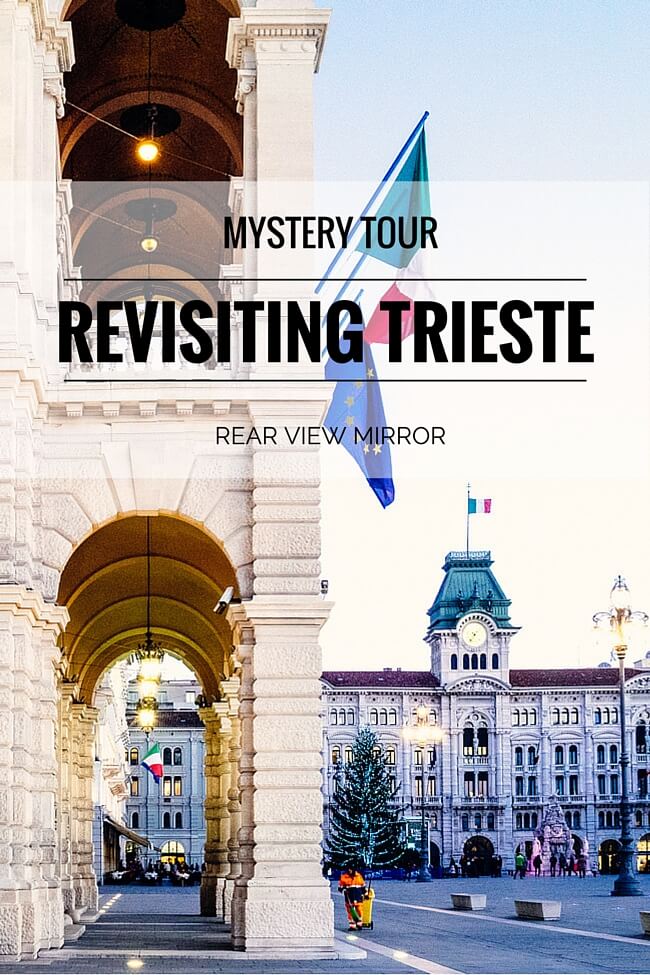 Standing on the waterfront promenade, with a slightly salty sea breeze gives such a feeling of tranquillity, even with the crazy Italian traffic buzzing around. Crisp air, clear blue sky and completely calm water with its glass-like finish.
I love this city.
Trieste Revisited
I made my Trieste my home one summer. Although it was a few years back now, I have great memories from that time. But I've visited on several other occasions too.
It doesn't hurt that the weather is almost always perfect when I visit. Not to mention the fruity gelato, a very cute seaside castle and on-tap Aperol spritz each evening during aperitivo time. The most important time of the day for relaxing.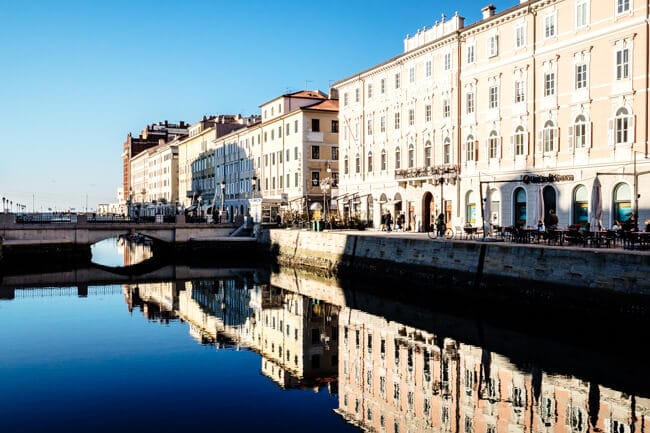 This was only a quick overnight stop. Read this post for a comprehensive list of things to do in Trieste.
My stop in Trieste signals the end of the Balkans section of the Mystery Tour, my 21-day tour of Europe by train.
That was short-lived, unfortunately. I would have loved to have spent more time in the Balkans. But travelling by train in that part of the world is problematic, especially in winter.
Trains are infrequent, often run at either 5am or during the night and the standard leaves a lot to be desired.
Plus the old trains are so incredibly slow. I do not want to spend 6, 8 or 14(!) hours on a train.
It's fine if you're travelling shorter distances or have plenty of time but I wanted to see as much as possible on this trip.
The reality is that Western Europe (and the western parts of Central Europe) is easier and more relaxing for train travel. The trains are fast and clean(ish), run regularly and you can be at the next destination within a couple of hours.
That's more my style. So the Balkans is out and (for now) Italy is in.
Food Highlights in Trieste: Mandarino gelato from Jazzin which tasted like I was eating an actual piece of fruit. Breakfast panini and hot chocolate that is so thick you have to eat it with a spoon from Il Pane Quotidiano.
Where I Stayed: Forvm Boutique Hotel. I loved my stay in this unique boutique hotel that is located halfway between the train station and the Piazza Unita. It's relatively new, the standard is great, there's beautiful design and artwork and the staff were lovely.
Zadar to Trieste: 3 hours 30 mins on the bus back to Zagreb followed by a few hours hanging out in the gorgeous cafe at the historic Esplanade Hotel, a former stop on the Orient Express. Then 7 hours on three trains with an overnight stay in Villach, Austria. Not as painful as it sounds.
Previous destination: Zadar: Food and Sunsets
Next destination: 24 Hours in Venice