If you purchase through links on this site, I may earn a commission at no extra cost to you. As an Amazon Associate I earn from qualifying purchases.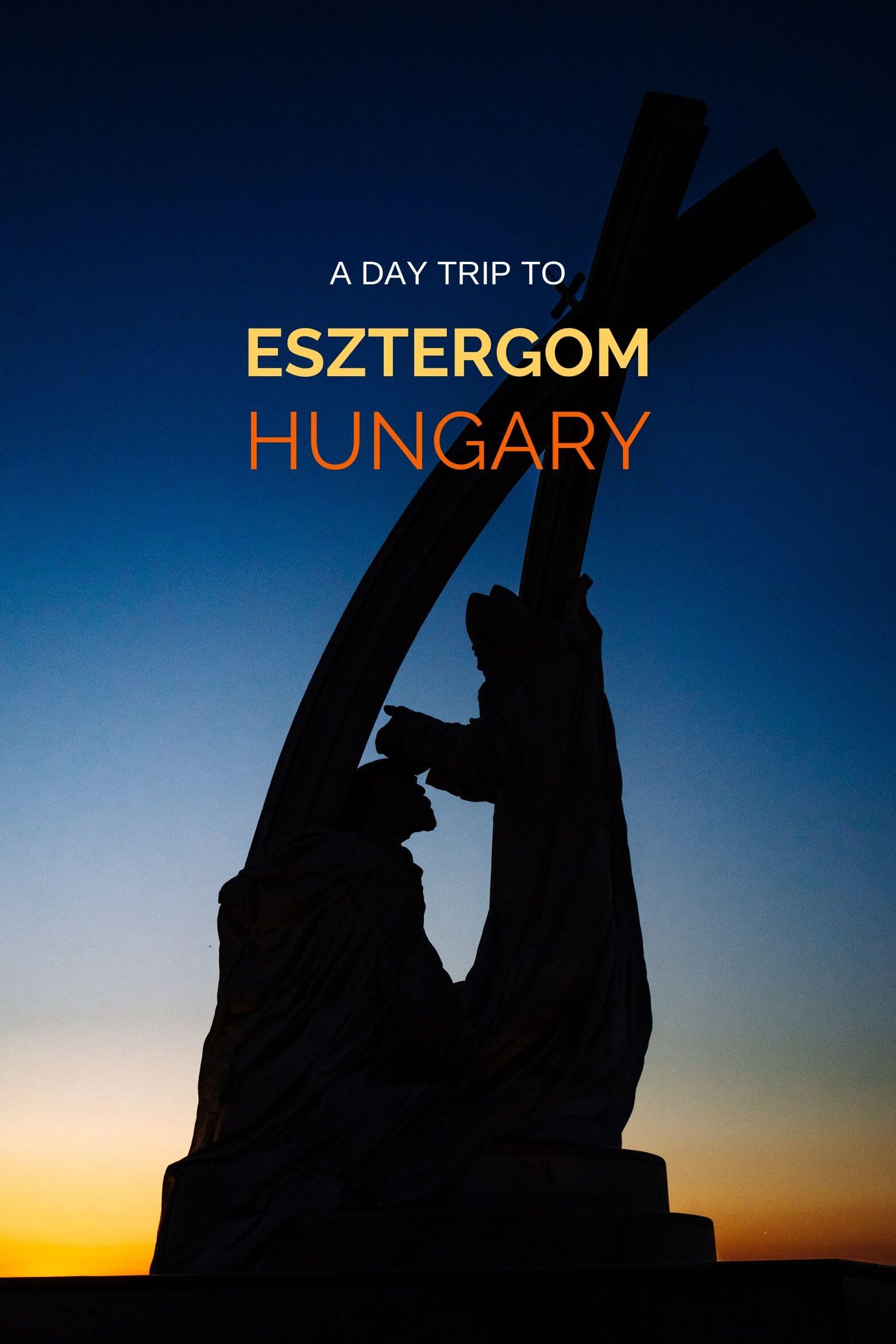 I'm not one for visiting religious monuments but wow, Esztergom's basilica is something special. From the moment I arrived, even at the distant train station, the green dome of the basilica was in view and it remained in view for the entire visit. It's not only the largest basilica in Hungary but in all of Central Europe.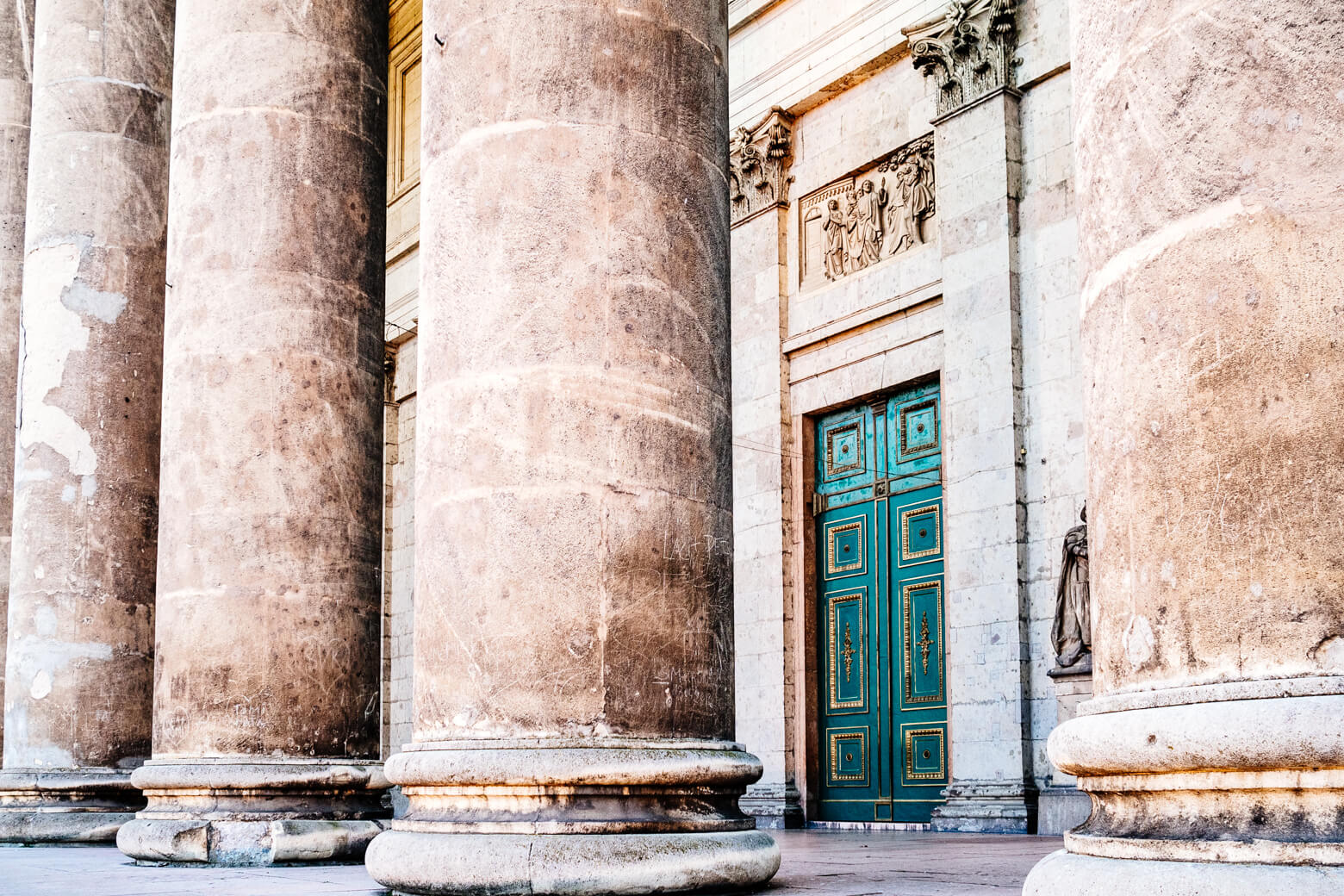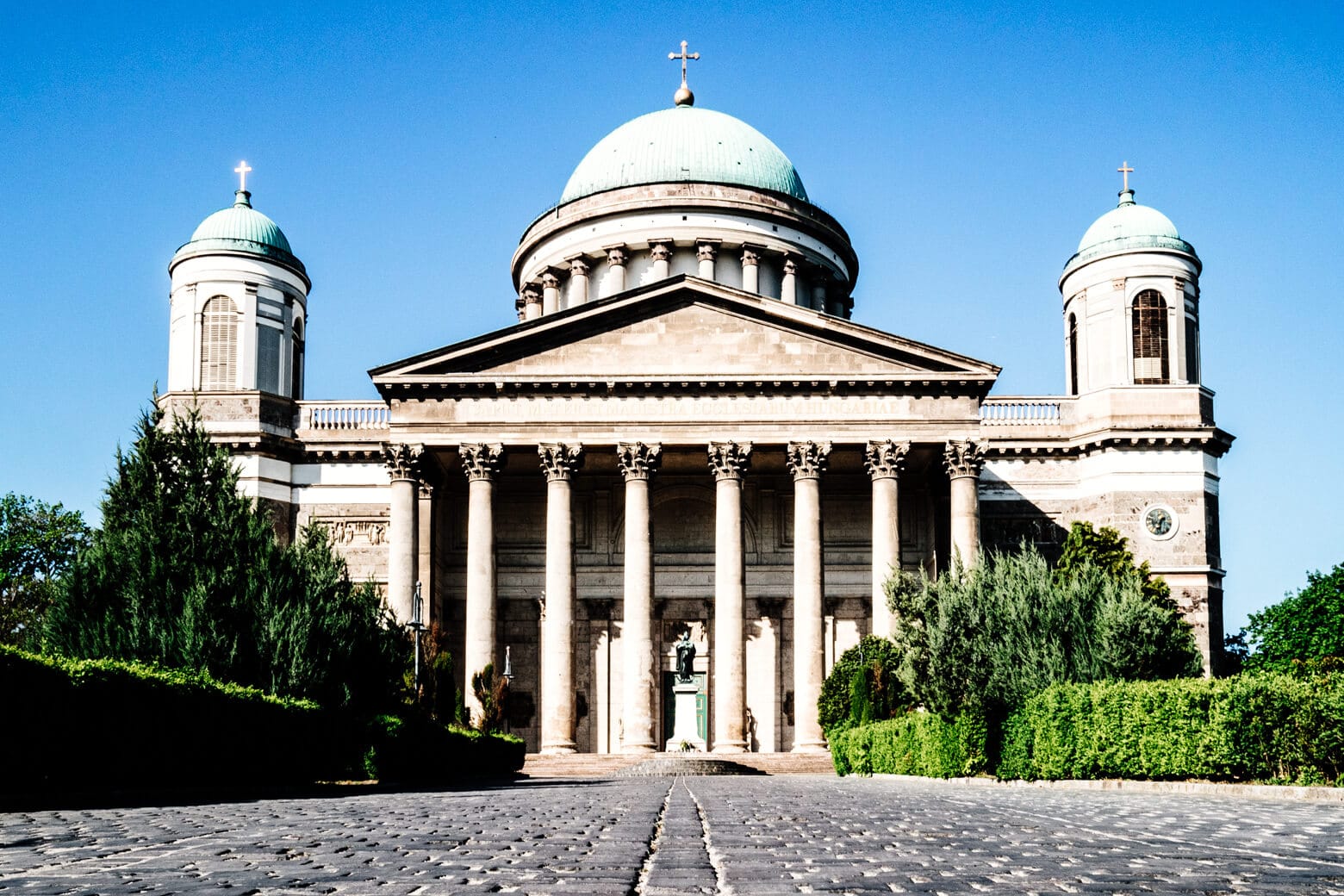 Esztergom Basilica
I planned our day trip from Budapest to coincide with lunchtime, leaving plenty of time to indulge in a traditional Hungarian meal, the kind that is always better outside of the big cities. My first restaurant option was closed for maintenance which seemed odd and then the same for the second. Esztergom was eerily quiet and not just due to its small town status.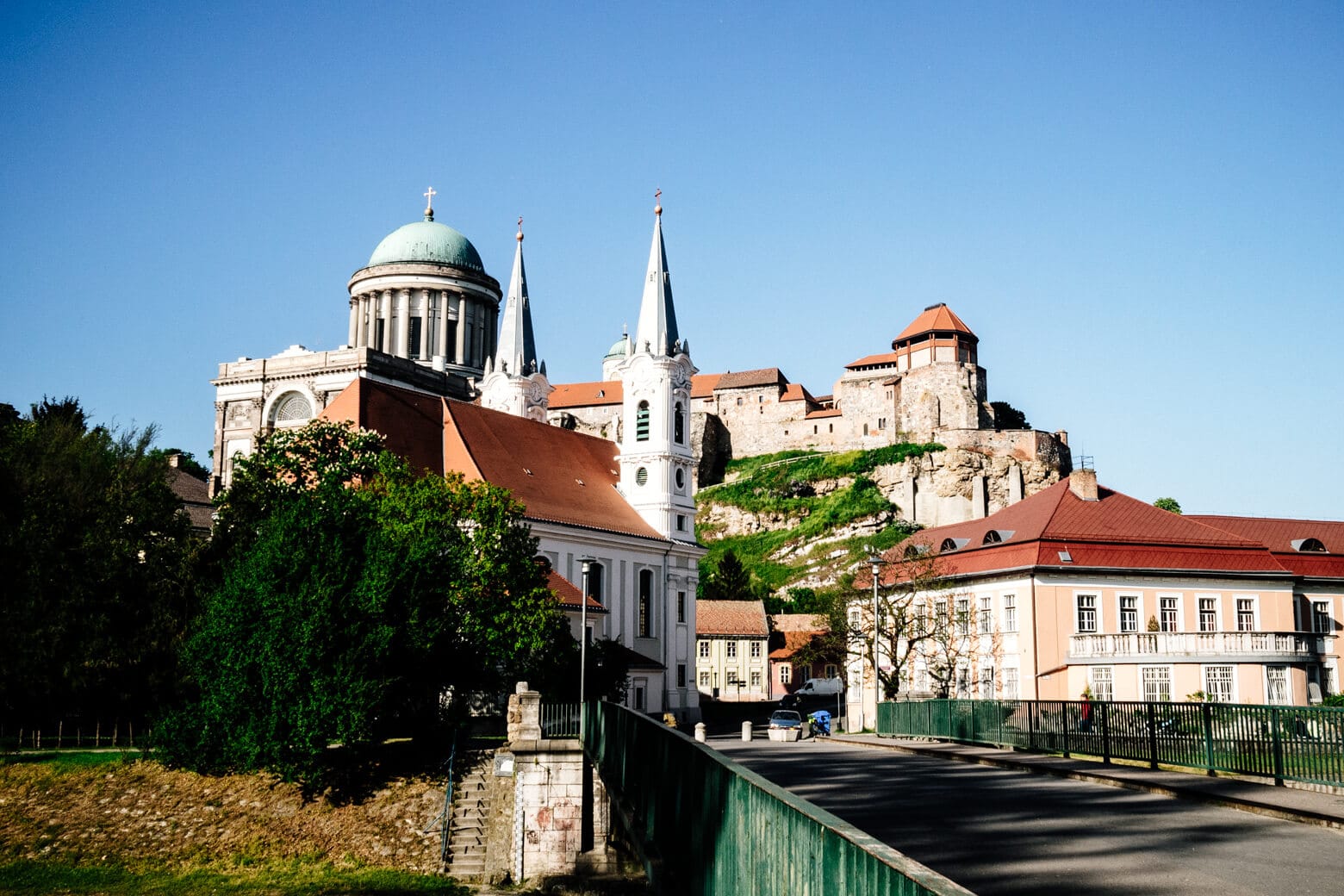 Checking into our hotel we learned the old town had been without electricity for hours, hence the restaurant and shop closures.
Apparently, this is not an irregular occurrence and on this occasion, the 5-hour power cut was planned for some reason. This was a bit of a shame but there were still many things to do in Esztergom which weren't affected.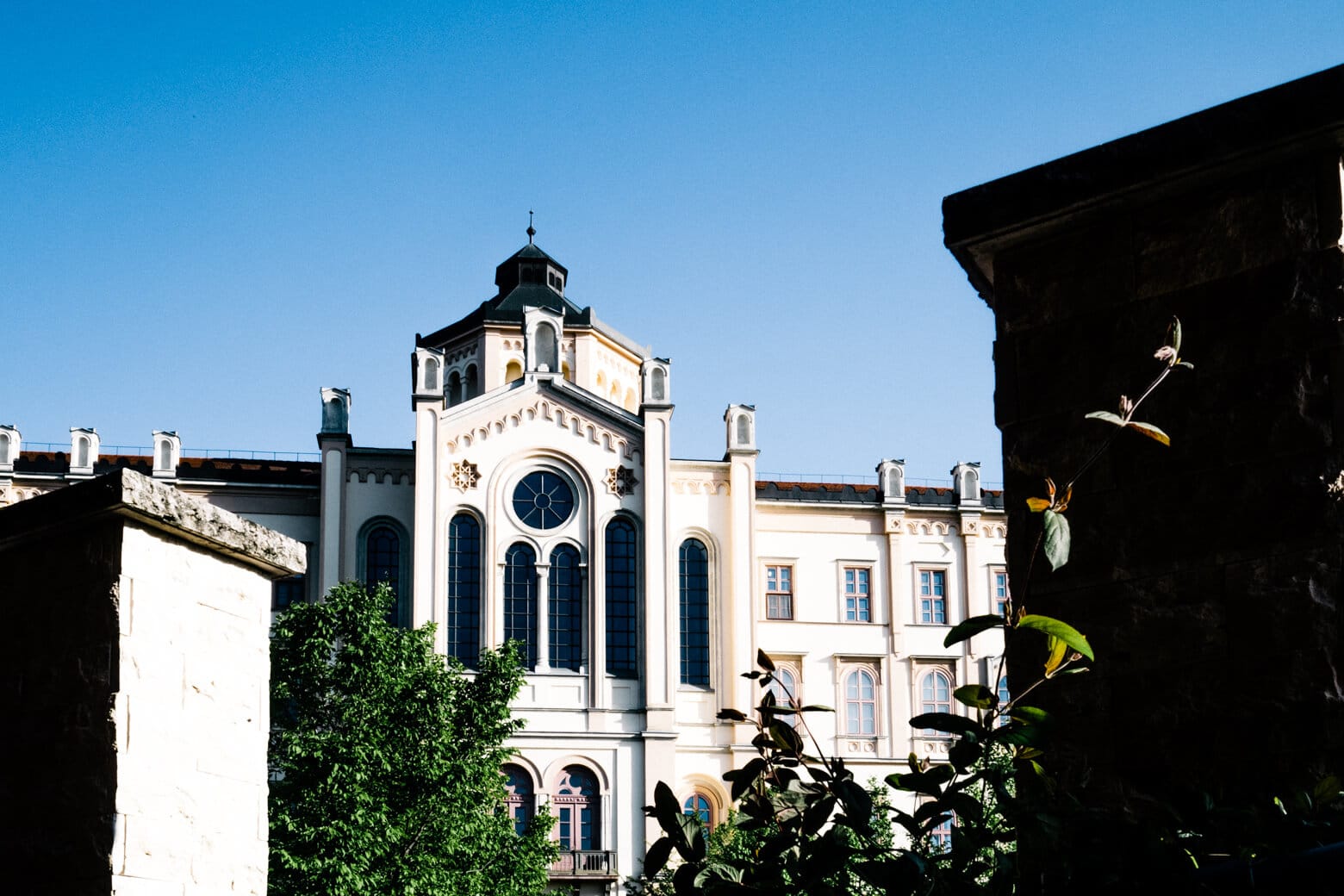 With Esztergom basically closed for business, we walked across the Maria Valeria Bridge near the famous Danube Bend for a quick visit to Slovakia.
Sturovo is a bi-lingual city yet everyone we crossed paths with was Hungarian. Aside from a change in currency, you'll feel more or less like you're still in Hungary.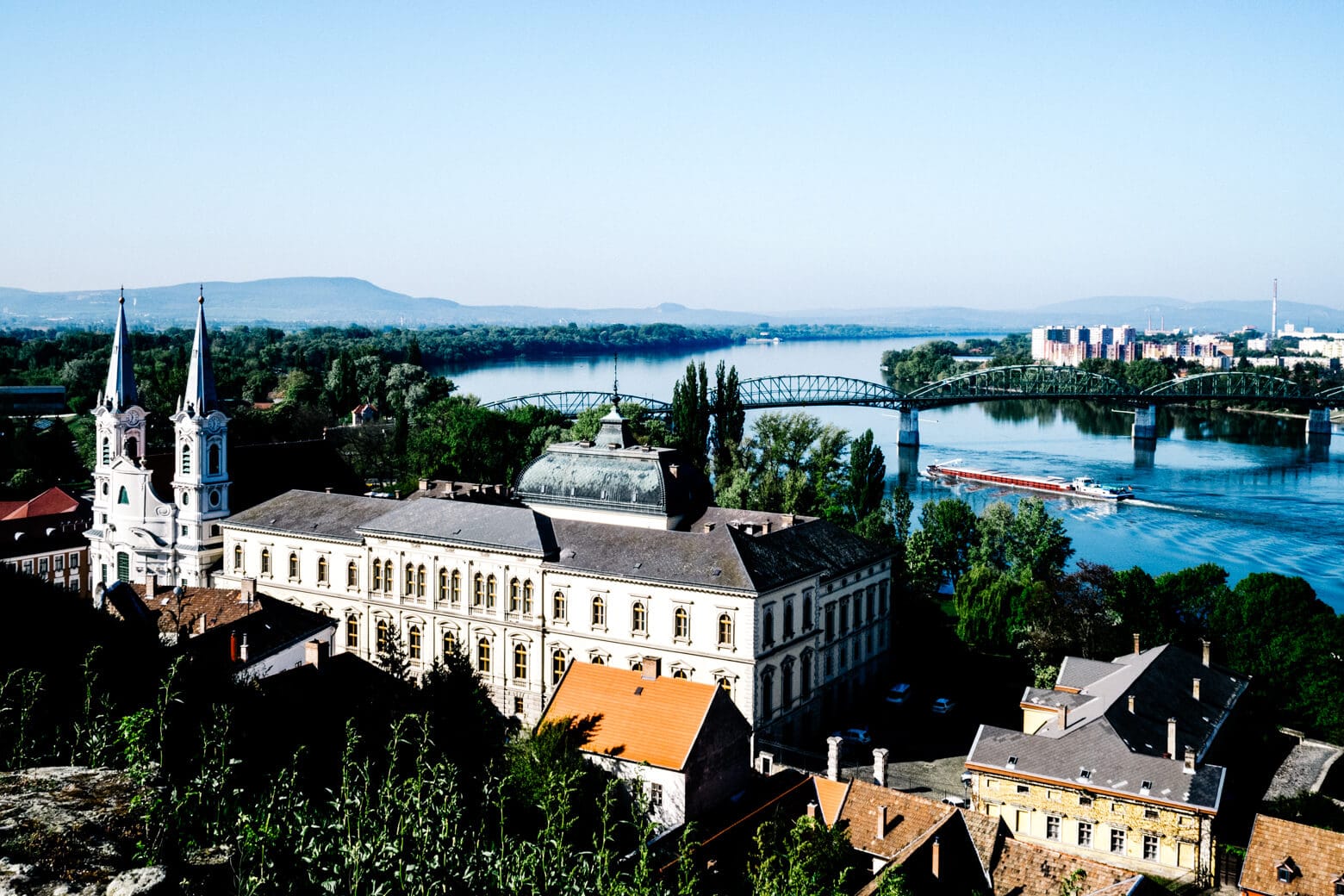 There's little happening in Sturovo and the only reason to cross to the Slovakian side of the Danube is for the best views of the basilica. And it's an awesome view. Without a doubt, you'll want to do this when in Esztergom, don't hesitate to cross the bridge for this view.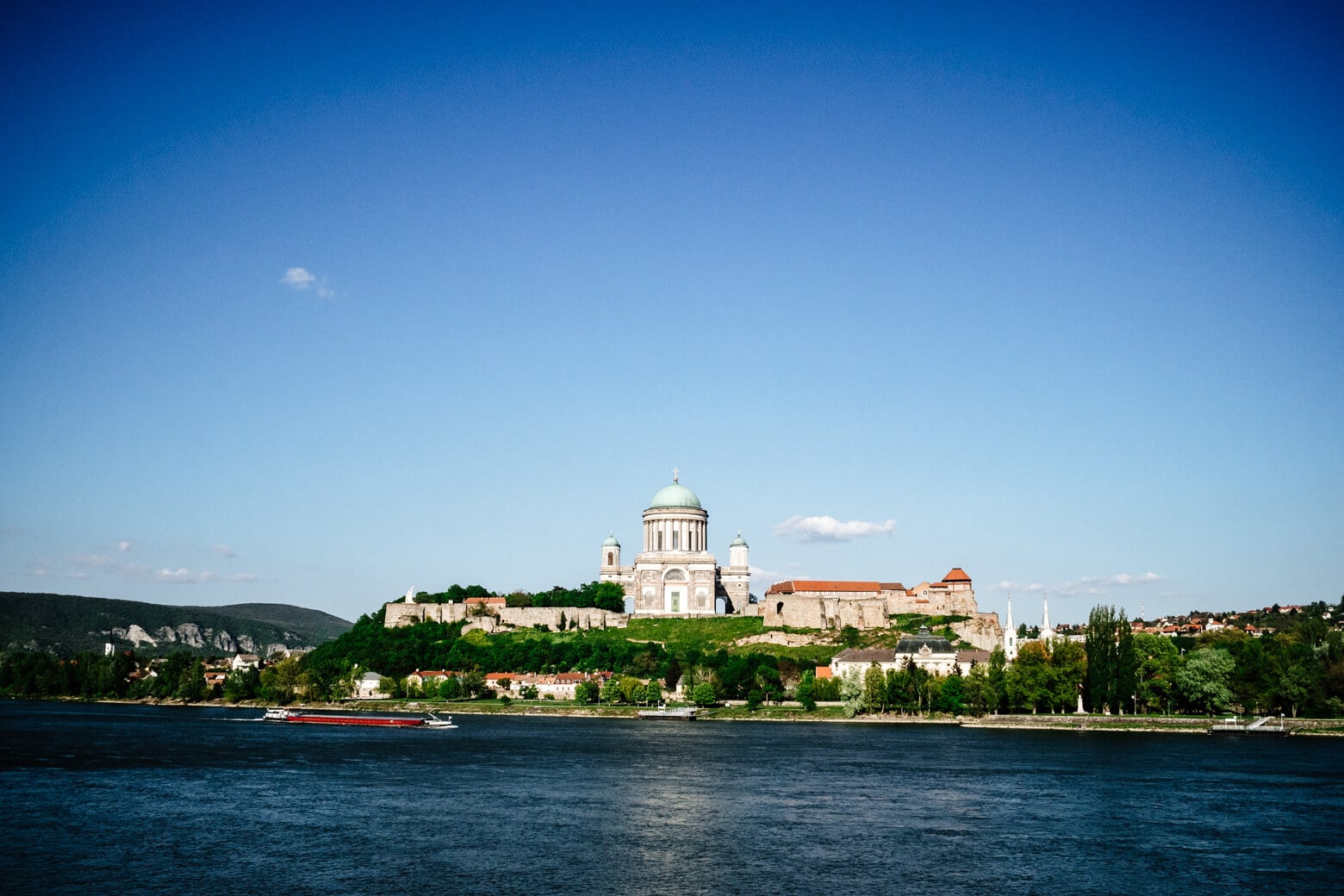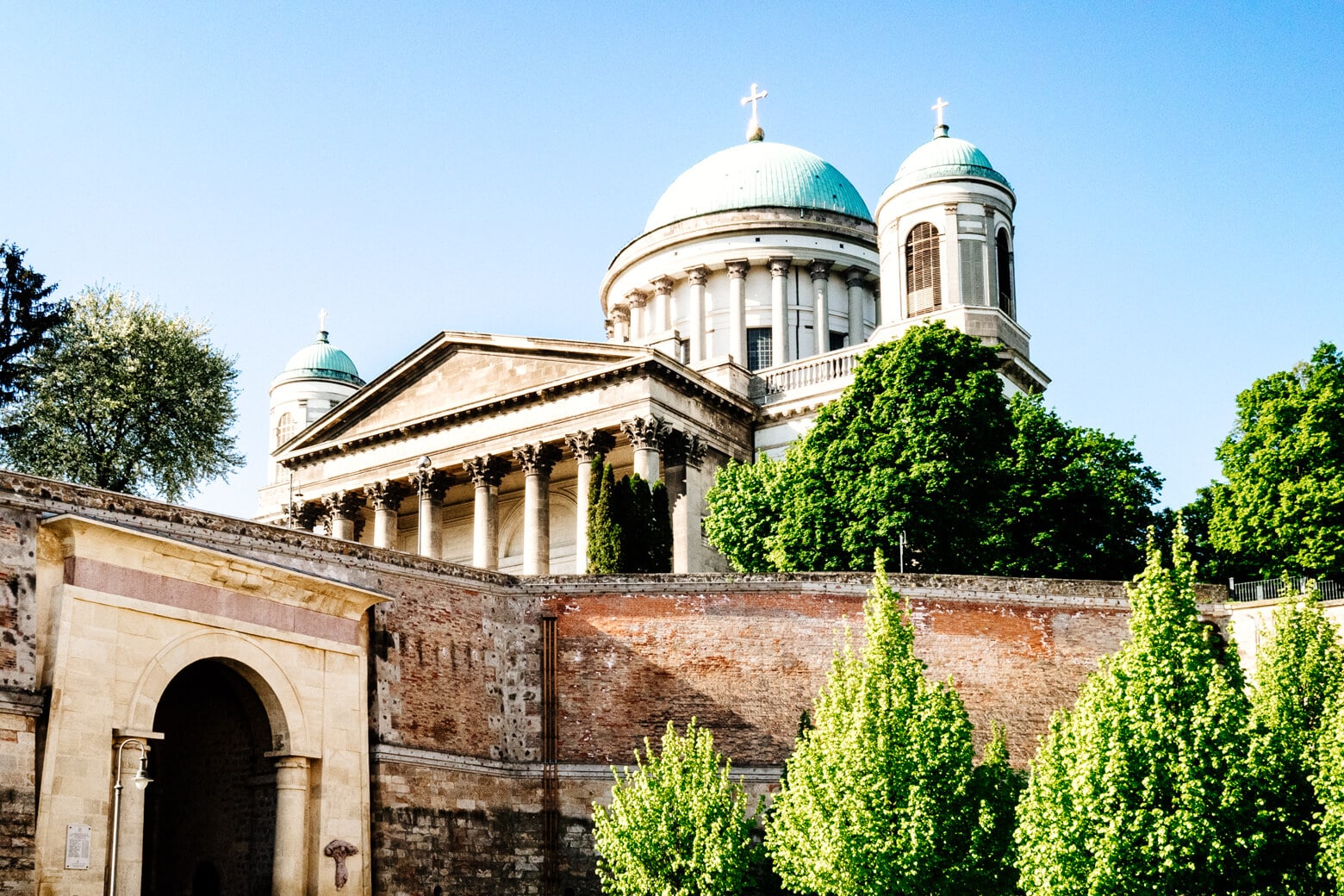 Built in 1507, Esztergom Basilica is a massive building constructed with red Hungarian marble. It completely dominates the skyline and diminishes the town below it. Even though there's not much else to see in Esztergom it's an incredible sight and well worth a day trip from Budapest (or Bratislava).
It's free to enter the basilica although it was closed when we were there. Inside you'll find the Bakocz Chapel adorned with Tuscan Renaissance motifs, an altarpiece with the largest painting in the world on a single canvas, an Egyptian-style crypt and you can visit the cupola.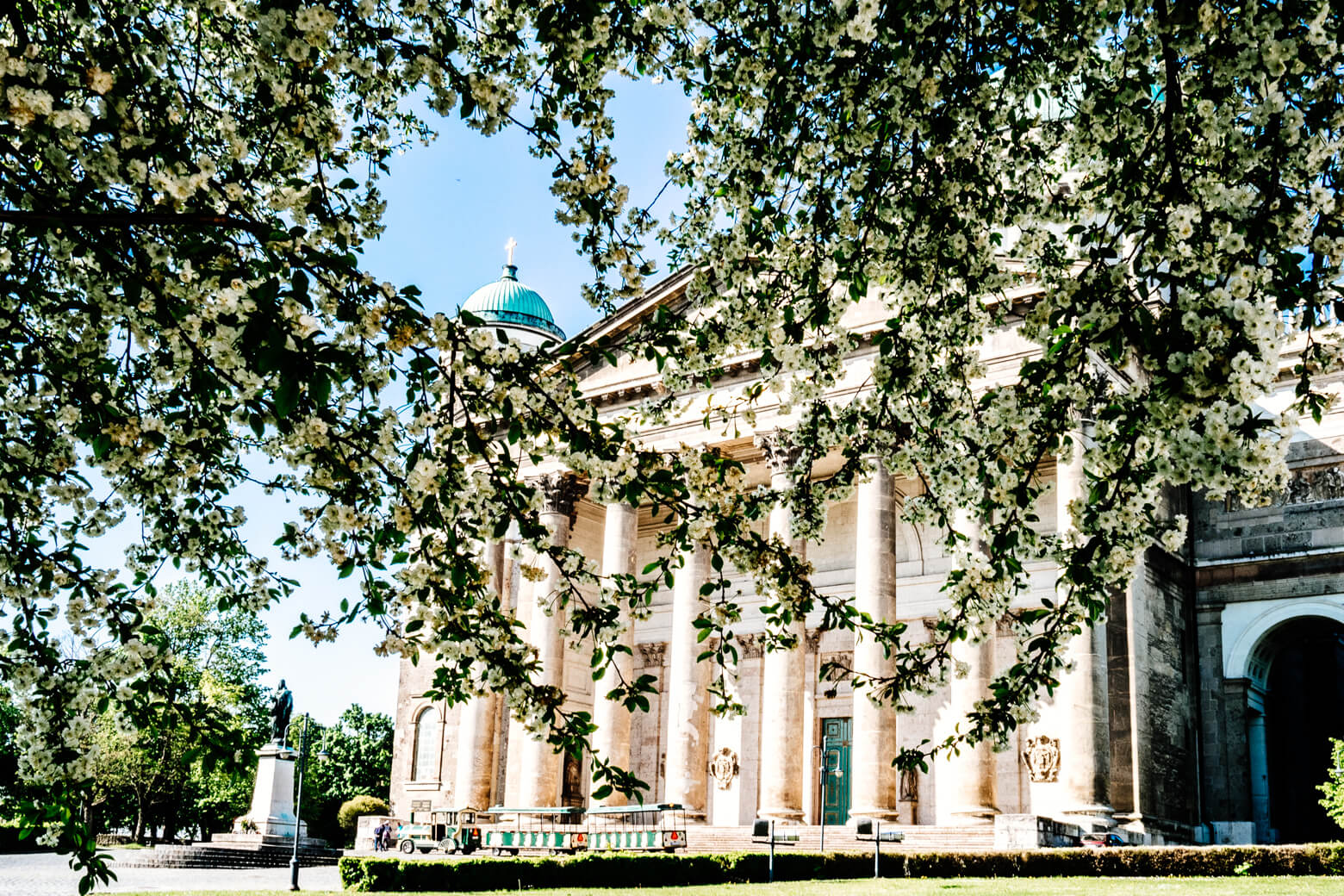 Things to Do in Esztergom
For me, Esztergom is all about the basilica but it's actually a very beautiful town in all respects and there are a number of other sights and attractions you might be interested in visiting while you're there.
Esztergom Castle – The castle sits high above the Danube, on top of a cliff. The castle museum is worth a visit to learn about the history of this castle which dates back to the 11th century.
Primate's Palace – Below the castle walls is the Vizivaros neighbourhood. From here you get incredible views of the Danube, looking over to Slovakia, with the Primate's Palace just below you.
Szechenyi Square – Every city in Hungary has a Szechenyi Square and in Esztergom, this is where you'll find colourful baroque and neoclassical buildings, the town hall and busy cafes and restaurants.
Dark Gate – This is the large tunnel that connects the basilica seminary with the old town. It was named the Dark Gate due to the lack of light in the 90-metre tunnel but it also has a dark history since the 1956 revolution.
Esztergom Basilica – If you get the chance, visit inside the basilica to see the chapel and try to visit the surroundings for sunrise and sunset if you can. It's worth getting up early for.
How to Get to Esztergom
From Budapest, Hungary – The train from Budapest's Nyugati station takes 90 minutes and is most likely the last stop on the journey. Esztergom's train station is a little out of the city but you can catch a local bus (pay the driver) or walk 30 minutes into town. You can also get the bus from Budapest near the Arpad Bridge but I think the train is a nicer way to get there.
From Bratislava, Slovakia – Esztergom is also an easy day trip from Bratislava. The train takes 80 minutes but be aware the train station in Sturovo is way out of the city. You'll need to take a taxi to Esztergom which will set you back around €10. I did this when I left Esztergom and my hotel booked a taxi that was happy to cross over into Slovakia. Be sure to have some Euro on you for this purpose!
Eating Out
Once the power came back on the city came to life and we dined at Primes Pince. This huge restaurant is built into the ground under the basilica. With so many tables I imagine it's hugely popular during tourist season but we were the only ones there on our trip in April. Although clearly a tourist restaurant the food and service was excellent.
Where to Stay in Esztergom
This is a tough one. Esztergom comes up empty if you're searching for anything other than a basic hotel. That's possibly why most people visit on a day trip instead of staying overnight. I chose to stay at Szent Adalbert Hotel for its perfect location at the foot of the basilica but the accommodation itself was basic and the room was tiny.
I don't think you'll find anything better though. You'll definitely be better off staying in Budapest. My guide to where to stay in Budapest should help if you're planning your visit.
Near Esztergom
My full Budapest travel guide should give you plenty of ideas on what to do there or you could visit Gyor, the western Hungarian city with pretty baroque squares.
You could also take a day trip to Bratislava, another fun destination, or Kosice in Slovakia has some interesting neighbourhoods if you're heading further east.
If you're visiting Budapest on a budget, check out these free things to do in Budapest.
Note this post contains affiliate links to recommended hotels.