In a brief moment of delusion, I thought I might book a trip to Sicily for the month of August. I figured I could 'research' the best beaches for a guide similar to my guide to the best beaches in Sardinia. Then I remembered it's August, the month millions of Europeans voluntarily squeeze onto every available centimetre of sand (or more likely pebbles) for their annual beach holiday.
I'm so thankful I took my finger off that book button and even more thankful I can choose when to travel. It also helps that I'm from Australia where heading to the beach for a month isn't a thing, so I don't feel like I'm missing out. I really do want to visit Sicily sometime soon though.
But what to do in August in Europe?
August Goals – Prague Edition
I finally finished my errands in Budapest and am now typing this post from a pretty little apartment in the centre of Prague.
My first trip to Prague was way back in 1999, a time when Australians still needed a visa to visit Czechia! This was back when I was a student in Paris and a few of my Japanese friends asked me to join them on their travels. My most vivid memories from that trip are of trying mulled wine for the first time and going to an avant-garde play that was so bad only a handful of us remained at the end (I desperately wanted to leave but was too polite).
As an aside, us Aussies needed tourist visas for Hungary and Portugal at that time too. *shrugs*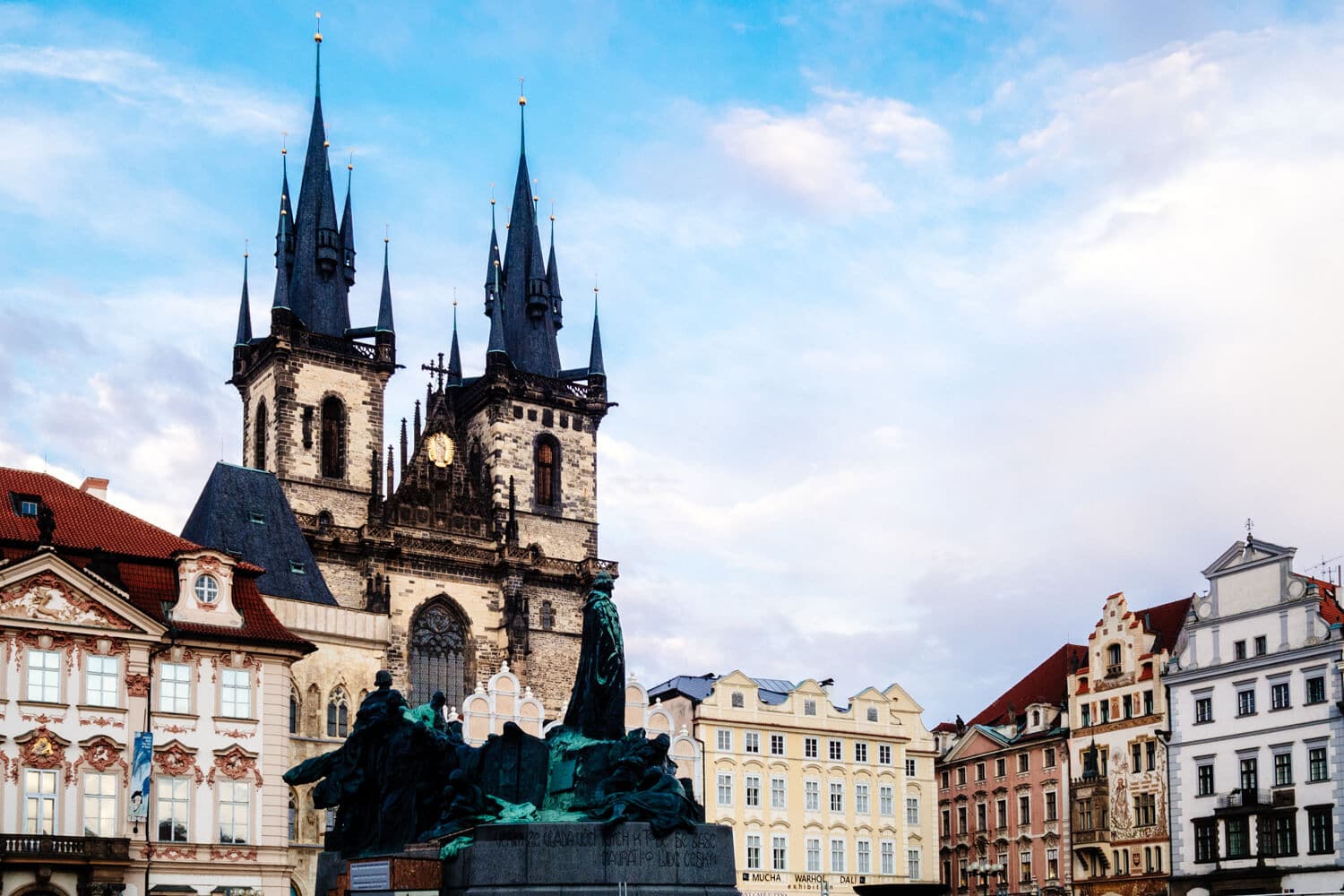 I can't believe how much Prague has changed since 1999. The historic centre is now completely renovated and areas like Karlin and Holesovice, where few people dared venture, are now the life of the city, teeming with cool cafes, natural wine bars, speciality coffee shops and design stores.
That first visit was in December, quite a different experience to Prague in August where it's hot, humid and crammed with tourists. But it's just as wonderful. I've always liked Prague but now I'm well and truly in love with this city.
But as tempting as it is, I don't want to spend all of August in Prague.
I'm debating heading further north to Berlin which should be slightly cooler but probably isn't. I did find some reasonably priced flights to Lisbon where it would be even hotter but at least it's on the coast. As usual, I can't decide what to do. I'm truly hopeless at decision making. I'm in Prague until the 12th of August so it's anyone's guess where I'll end up.
In short, my goal for August is to make some concrete plans.
Join the Rear View Mirror Group
Yesterday I launched a new community group, Rearview Mirror, which I hope you will join. As I can't always answer your travel questions, I've started this group where you can ask about general trip planning, specific destinations, where to eat, anything really about travelling in Europe. I will try my best to answer where I can but I expect other members will have a lot more knowledge than I do!
There are already more than 200 members in the group.
July on the Blog
Reading Goals
I did achieve my July goal of getting back into reading. I finally finished Jewel's autobiography (ad), a book I started around four months ago! The first half in particular was fascinating. Jewel grew up extremely poor in Alaska, endured family violence and neglect, hitchhiked around the US and Mexico and basically worked her arse off to achieve her massive music success.
Right now I'm in the middle of the travel memoir Wanderlust: A Love Affair with Five Continents (ad). I started reading this twice before but got distracted. I'm going to finish it this month.
Recently on Instagram
Of course, Budapest's Parliament got the most likes on Instagram last month. I'm sure it must be the most beautiful parliament building in the world.
For more on travelling in Europe, visit the Rearview Mirror home page and start reading through our travel guides and road trip itineraries.
Please note some of the links above are affiliate links which means I get a small commission from purchases at no extra cost to you. As an Amazon Associate, I earn from qualifying purchases.