If you purchase through links on this site, I may earn a commission at no extra cost to you. As an Amazon Associate I earn from qualifying purchases.
Denmark citizens often come out on top of the 'happiest people in the world' type lists. While it seems to be an arbitrary characteristic and no doubt subjective indicator of the quality of life, I can't find much evidence that goes against it. I personally considered moving to Copenhagen a few years ago but couldn't quite get my head around how I could afford it. And if there is a negative to living in Copenhagen, the cost of living would be it.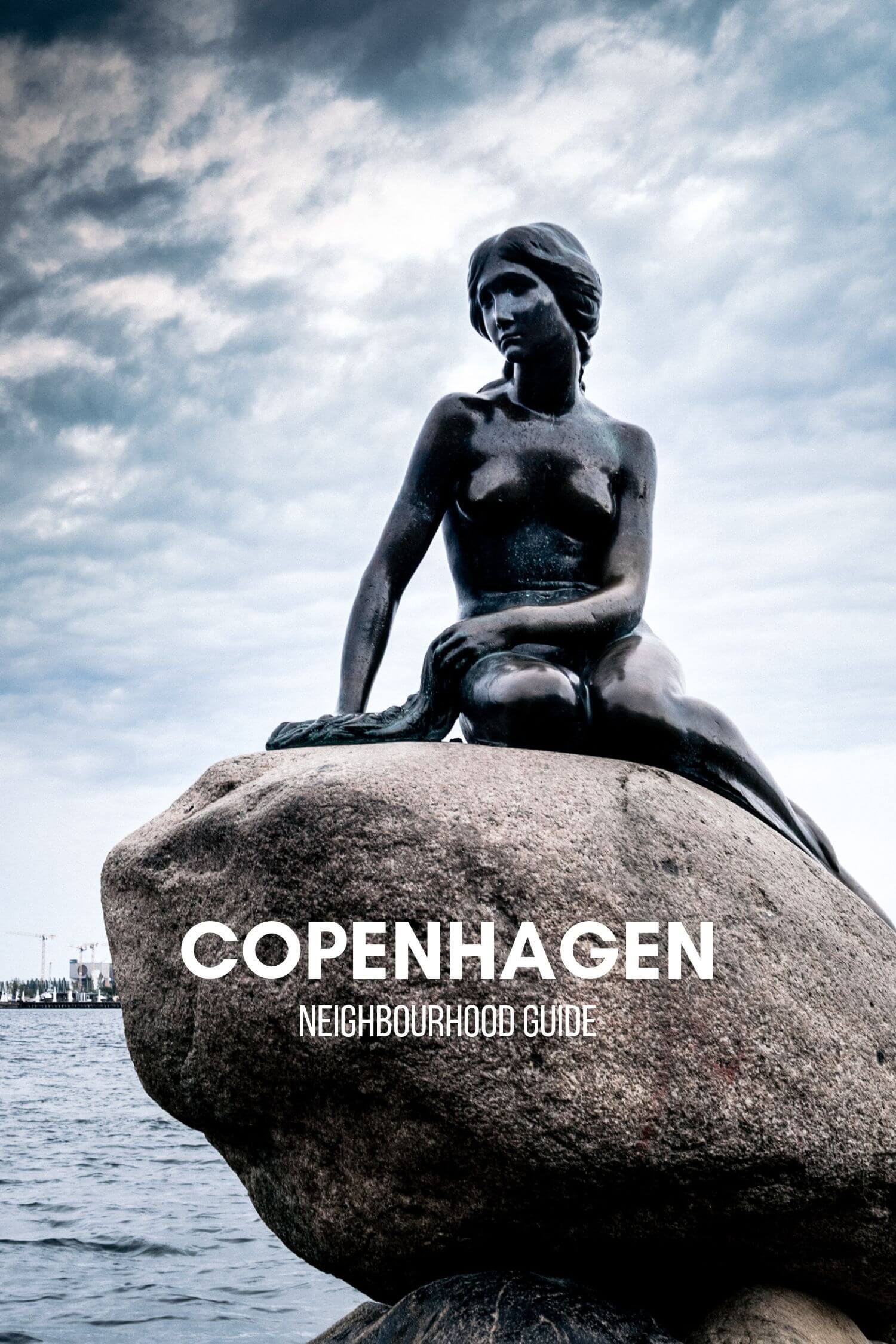 Thankfully for visitors to Copenhagen, you'll only experience a short-term dent to the budget. In a few days, you can get a taste of what makes the locals happy including the main sights like Nyhavn, the Botanical Garden, Christiania, and the Tivoli Gardens to name a few.
To make your stay easier, this neighbourhood and hotel guide should give you an idea of the best places to stay in Copenhagen including budget hotels and luxury boutique accommodations in all locations.
Where to Stay in Copenhagen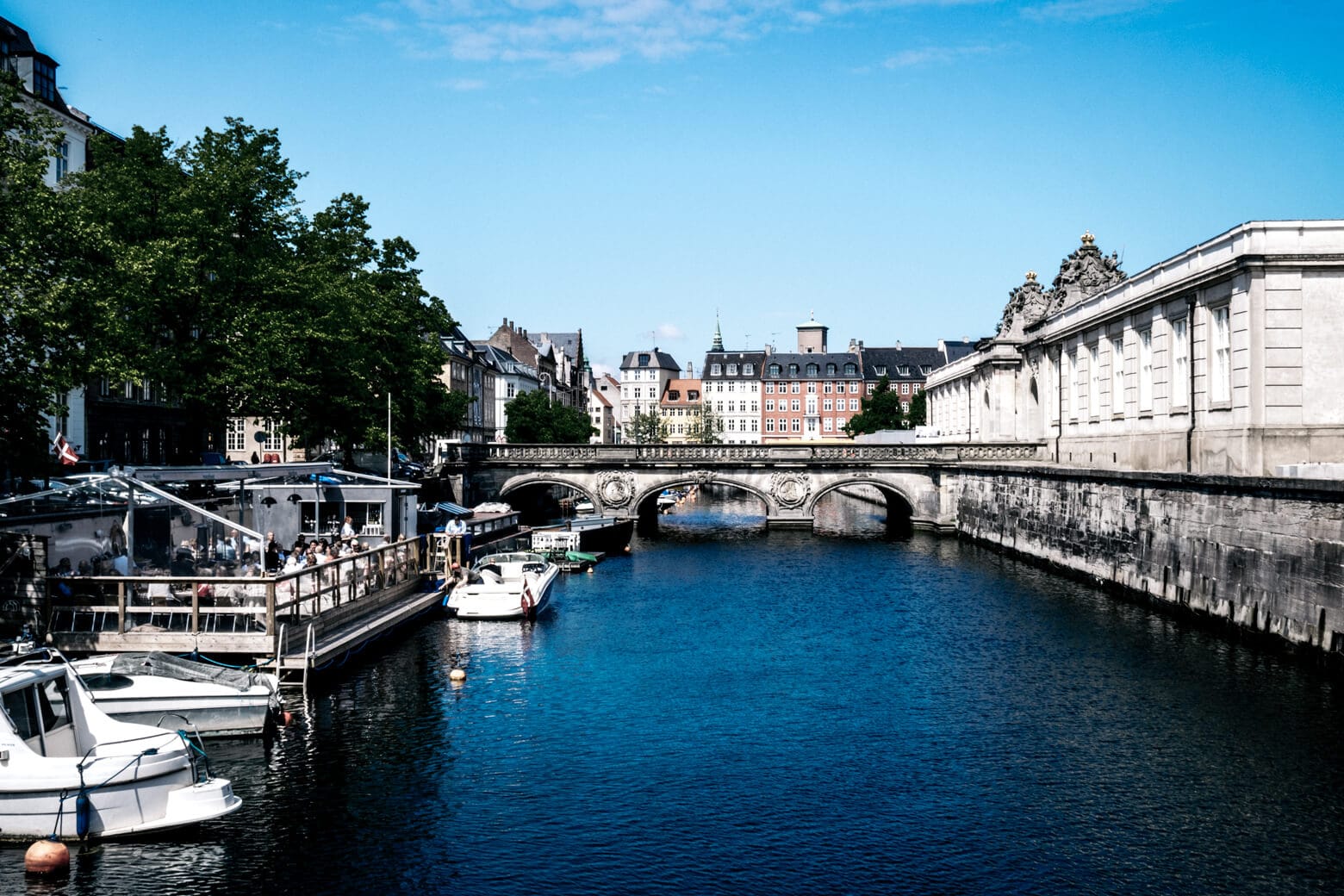 Firstly, let me summarise with a quick guide to where to stay in Copenhagen, useful if you don't need too much information and just want to book your hotel. Later I'll get into a more detailed guide to Copenhagen's neighbourhoods, what they have to offer and where you'll likely want to stay.
5 Star Hotel – Hotel Herman K – Understated Scandinavian style and reasonably priced luxury or choose the slightly more expensive but equally beautiful Nobis Hotel.
Boutique Hotel – CitizenM Copenhagen – One of the most stylish and surprisingly affordable hotels in Copenhagen. I stayed here on my last trip to Copenhagen and recommend it if you want somewhere super modern with excellent facilities.
Cheap Hotel – Moxy Copenhagen – A very stylish budget hotel slightly out of the city centre but only 3 minutes from Sydhavn train station.
Those are my top 4 hotels in Copenhagen but apartments are a great option too.
Apartments in Copenhagen
A quick search will show Copenhagen is one of the most expensive cities in Europe for hotels and accommodation. If you're looking to reduce costs, you can probably do so by staying in an apartment instead of a hotel. You can book affordable apartments with Booking that are in the city centre or more budget-friendly neighbourhoods.
I recommend these apartments in Copenhagen: Stay Seaport or the slightly cheaper Nord Collection.
Be sure to Google Maps to check you are in a location you're happy with, either somewhere central or at least close to public transport.
Copenhagen Neighbourhoods
While most sights and attractions are in central Copenhagen, you might prefer to stay in one of the popular inner-city neighbourhoods. Here you can get a more realistic look at Copenhagen and experience quieter neighbourhoods, local markets, bakeries, shops and restaurants away from the tourist areas.
If you're looking for a unique experience in Copenhagen, this Hygge and Happiness Culture Tour provides a different view of Danish culture.
City Centre & Nyhavn
Staying in the city centre is the best option for first-time visitors to Copenhagen. You will be within walking distance to Nyhavn and all the main sights and attractions, the most popular museums, parks, gardens and have easy access to the city's famous palaces.
By staying in the city centre you can walk almost everywhere or rent a city bike to get around (some hotels offer free bike rental). This is the most stress-free neighbourhood to stay in if you're concerned about getting around or if you only have a short time for sightseeing.
Where to stay in the city centre: CitizenM Copenhagen
Vesterbro: Hipster Neighbourhood
If you would prefer to stay in a fun and dynamic neighbourhood just out of the city centre, Copenhagen's hipster neighbourhood Vesterbro is the place for you.
Vesterbro's streets are lined with cafes and restaurants serving modern Scandi food, vegetarian, vegan, burgers, great specialty coffee and all kinds of other food. It's also the place to go for a drink or shopping in local designer boutiques.
This area borders the famous Tivoli Gardens and includes the Meatpacking District.
Where to stay in Vesterbro: Absalon Hotel or the new Hotel Otillia
Østerbro: Family Friendly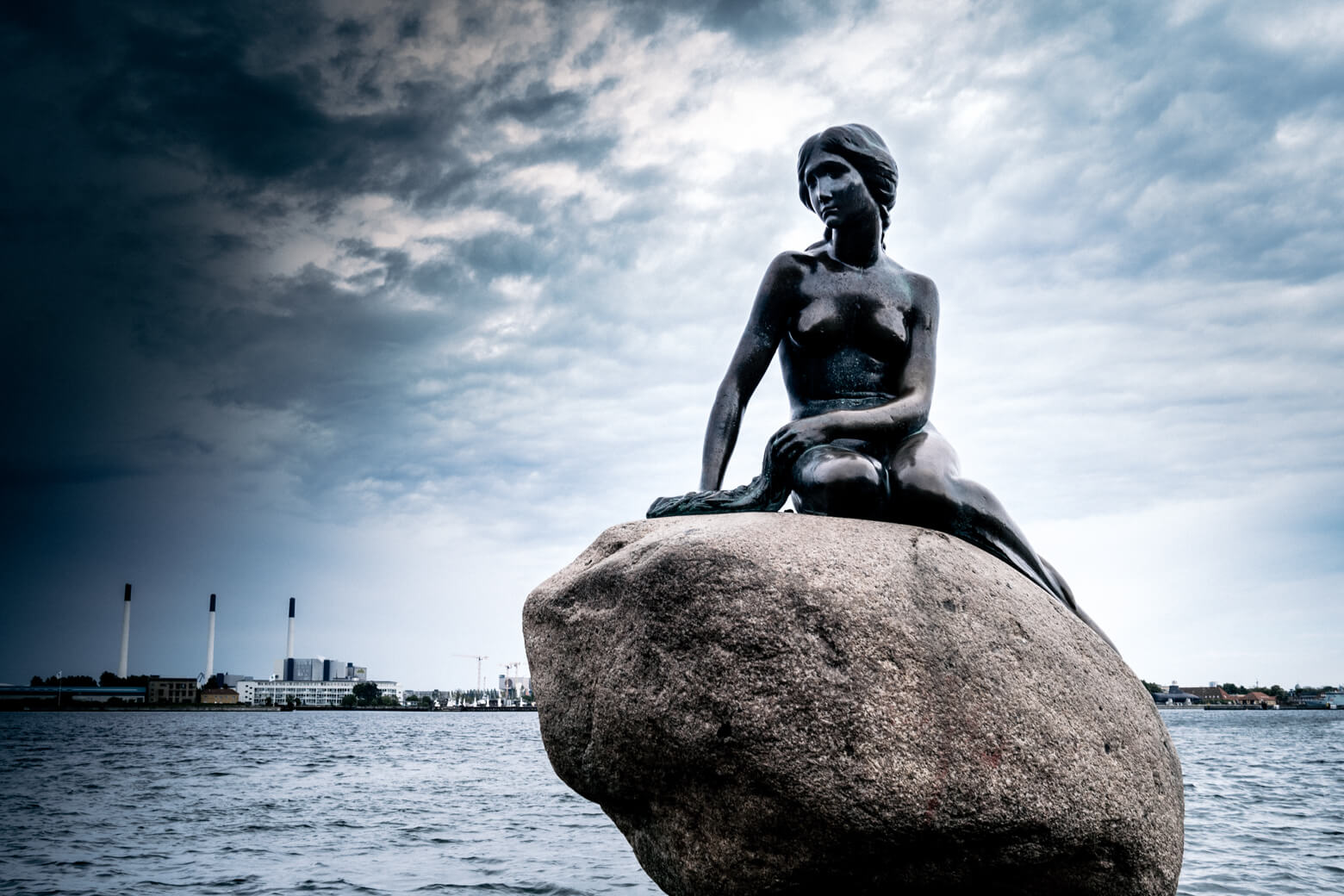 North of the city centre bordering Nørrebro and Nordhavnen is Østerbro. It's more residential and quieter than Vesterbro and is considered a good area to stay for families.
The most notable tourist attraction in Østerbro is The Little Mermaid but you can also visit Fælledparken, Copenhagen's largest park, Svanemølle Beach and the Copenhagen Lakes.
Østerbro has a great cafe culture with excellent coffee, places to try traditional Danish open-faced sandwich smørrebrød, and even Michelin star restaurants.
Where to stay in Østerbro: Stay Seaport Apartments
Nørrebro: Budget Friendly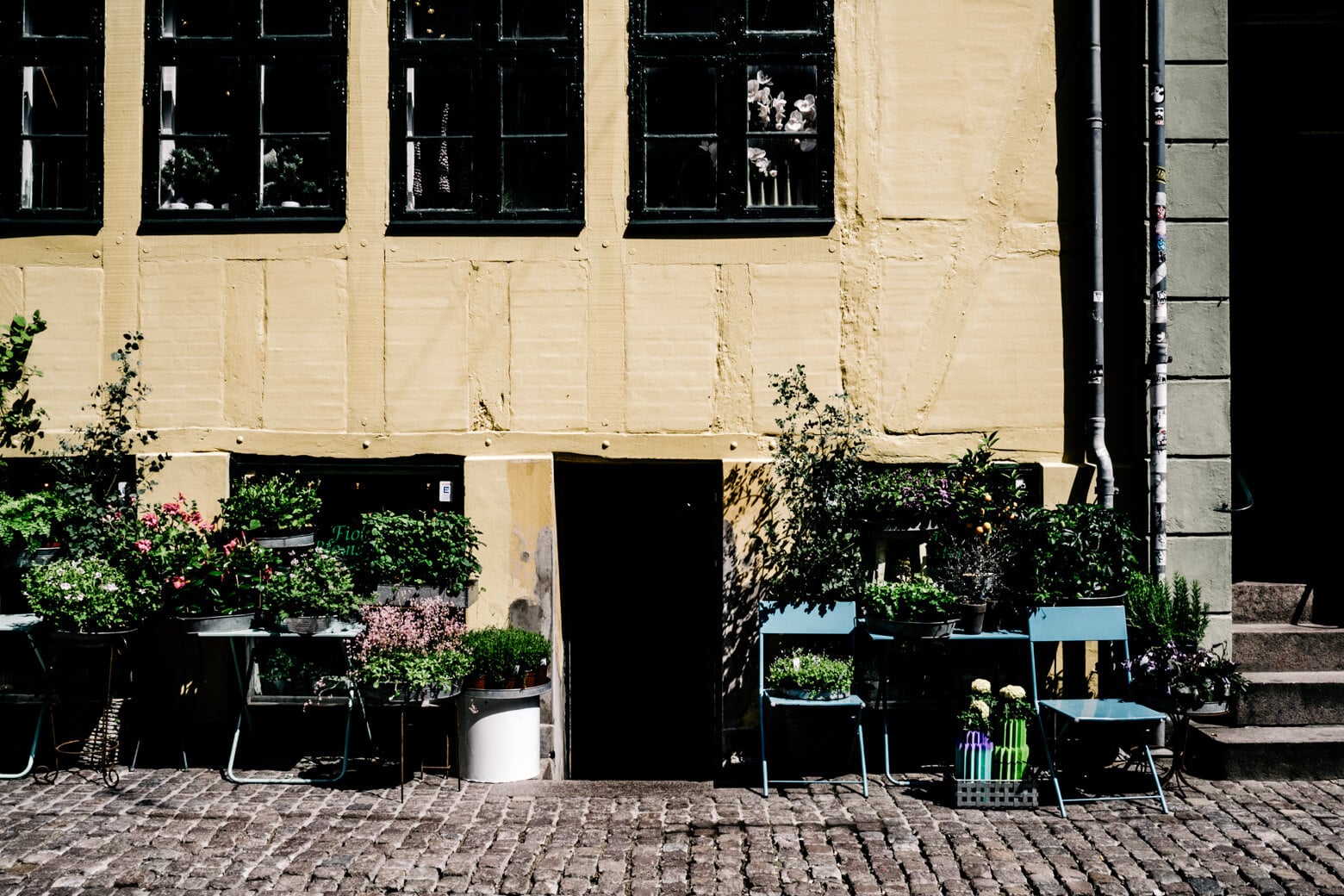 The district next to Østerbro is Nørrebro, the city's cheaper hipster district and the perfect place for those visiting Copenhagen on a budget. It's a great neighbourhood to explore by bike or on foot if you prefer and it's the best area in Copenhagen for nightlife.
Nørrebro is a multicultural area with all types of cuisines, cute cafes and a relaxing waterfront area. There are unique shops around Elmegade and a huge green space at Assistens Cemetery.
Where to stay in Nørrebro: Kapelvej Apartments
Christianshavn: Canal District & Alternative Copenhagen
Christianshavn is Copenhagen's canal district located just across from the famous Nyhavn port and quay. This is a relaxing area to walk around when the weather is nice.
Within Christianshavn is Freetown Christiania, Copenhagen's alternative neighbourhood. The area is open to the public and you can shop for homemade gifts, walk around art galleries or eat in one of the organic cafes.
Frederiksberg: Gourmet Centre
Upmarket Frederiksberg is the Copenhagen neighbourhood for foodies. Around Værnedamsvej you'll find a huge range of specialty food stores, cheese shops, wine bars, gourmet grocers, organic cafes and top restaurants.
There are a few tourist attractions in Frederiksberg including the famous Frederiksberg Palace, Søndermarken Park and the Cisterns underground reservoir.
Where to stay in Frederiksberg: Scandic Falconer
Copenhagen Neighbourhood Map
Transport in Copenhagen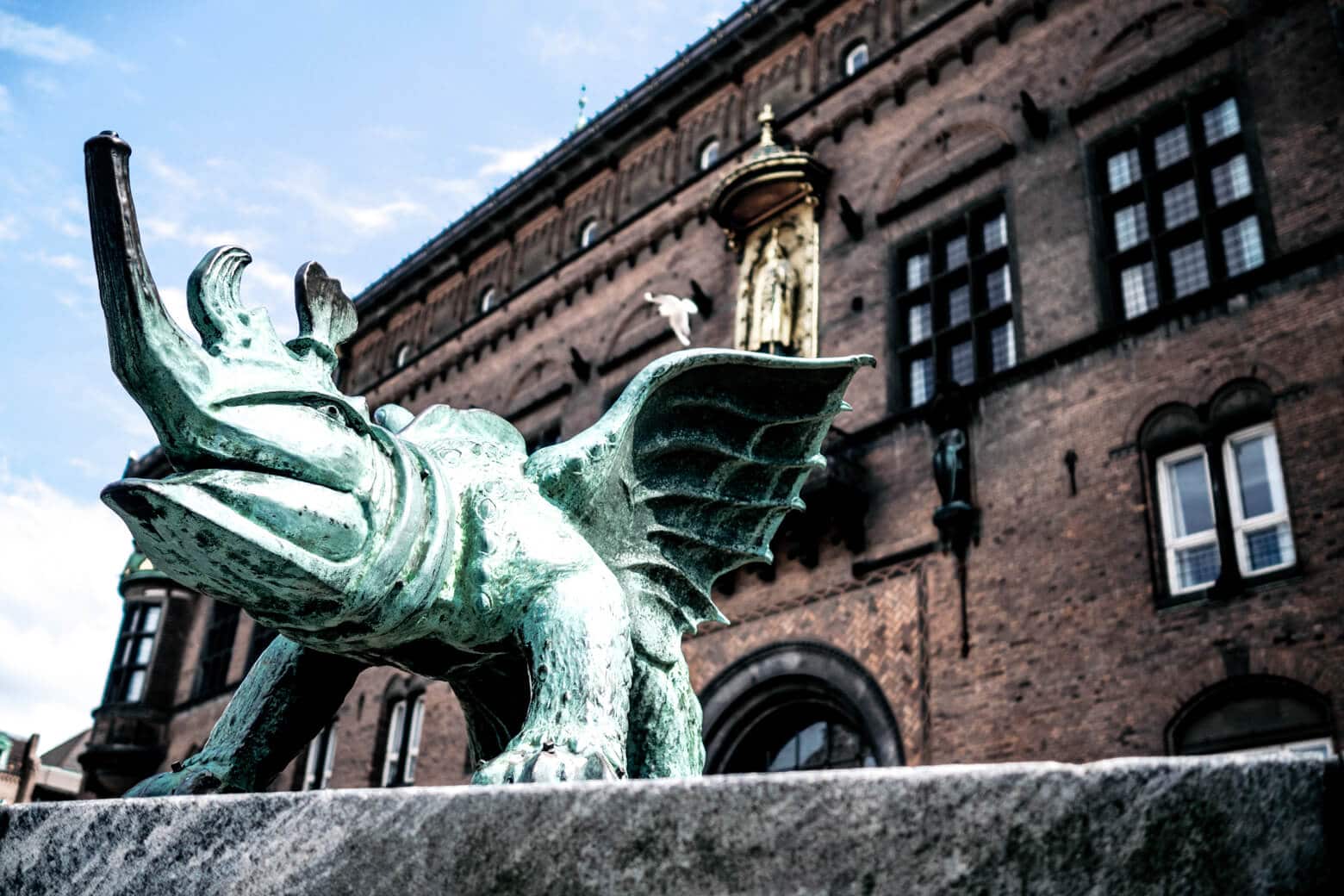 If you're flying into Copenhagen, the best way to get from Copenhagen Airport to the city centre is via the metro or train. If you are heading to Central Station take the train but for other stations, the metro might be better.
Visit Copenhagen has up-to-date info on transport to and from the airport and how to get tickets.
Also look into getting the Copenhagen Card to save on public transport as well as free entrance to many museums and attractions. I used the card on my last stay in Copenhagen and found I saved enough during my five days to make it worthwhile.
Does Copenhagen have Uber? Yes, it does. If you're travelling in a group or with lots of luggage, this could be a good option for you. However, I think public transport is the most efficient way to get around (tickets include the train, metro, bus and water buses) or take a city bike for an eco-friendly alternative.
Is Copenhagen Safe?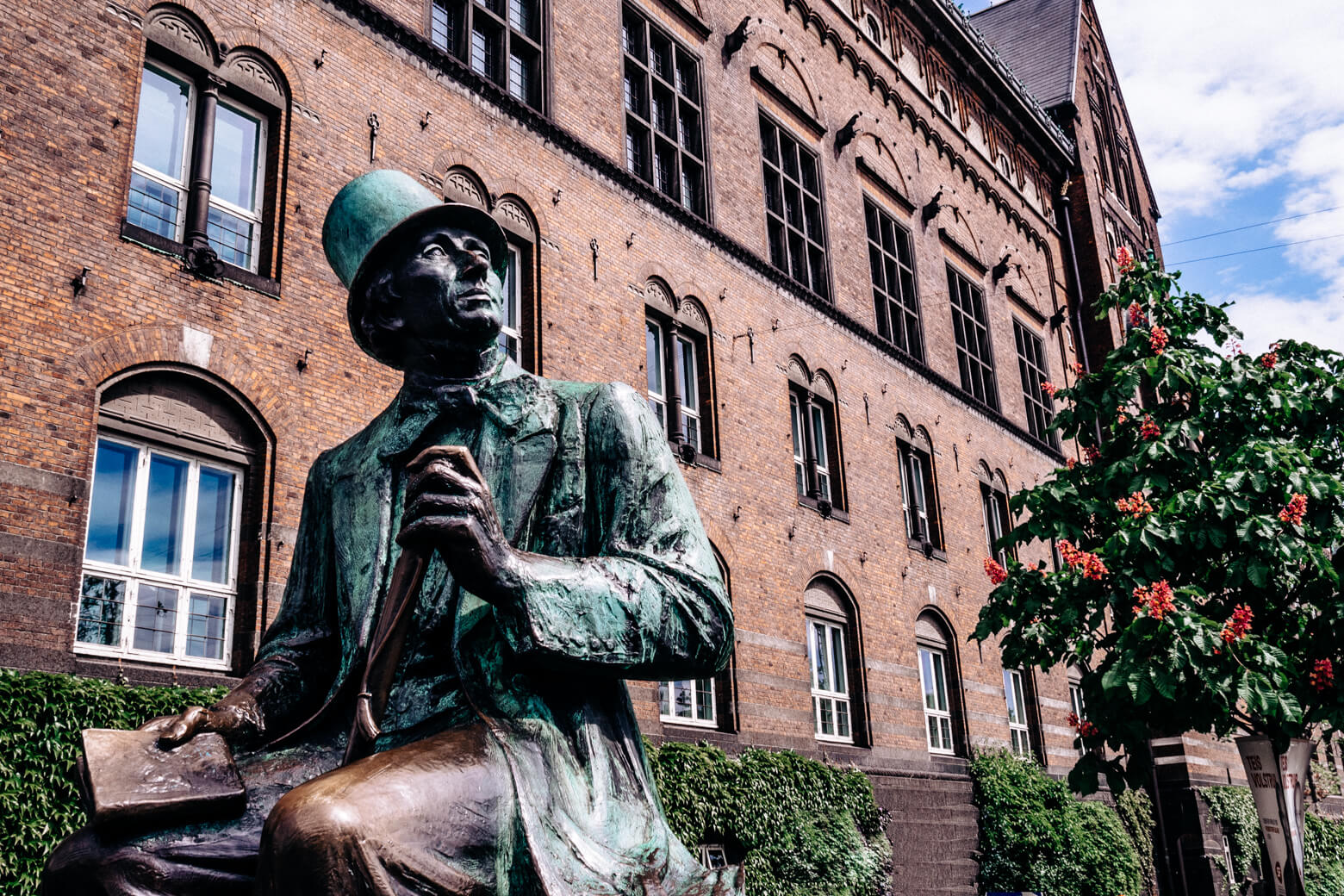 I'm often asked about safety when travelling in Europe and honestly there are few places I wouldn't visit, even as a single female traveller. The Nordic countries are most definitely the safest in Europe and Copenhagen is one of the safest cities in the world. I wouldn't hesitate to visit and think it's an especially good destination if you're an inexperienced or nervous traveller.
Follow the safety precautions you would at home like avoiding party areas at night when alone, don't leave your drink unattended, avoid demonstrations and be aware of pickpockets on the metro and in crowded places. But in general, yes, Copenhagen is safe.
Note this post contains referral and affiliate links to recommended hotels in Copenhagen and GetYourGuide.
Pin this neighbourhood guide to your travel board for future reference and trip planning.