If you purchase through links on this site, I may earn a commission at no extra cost to you. As an Amazon Associate I earn from qualifying purchases.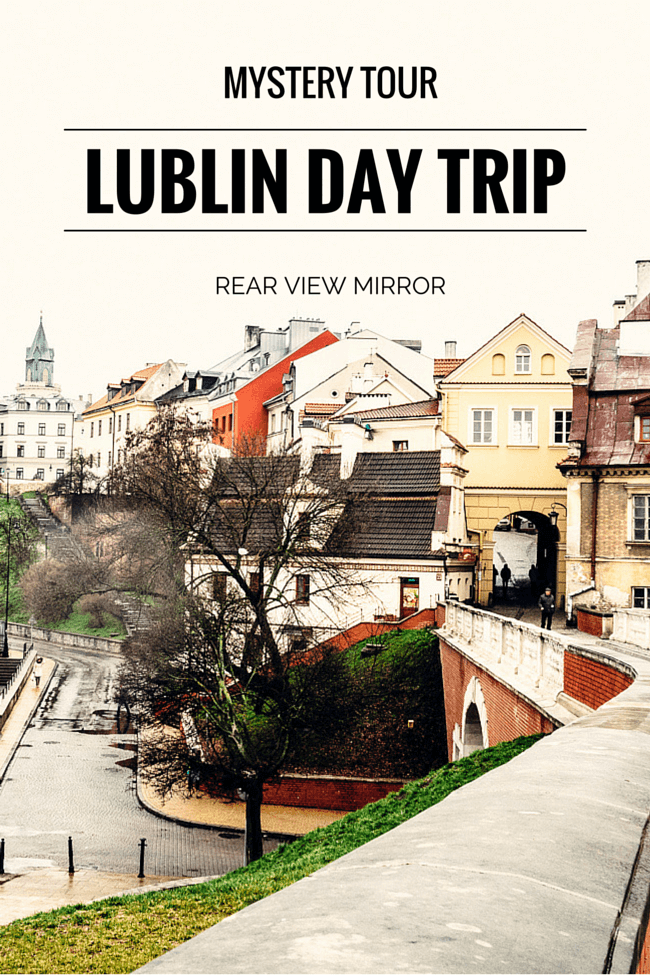 I had wanted to visit Lublin while staying in Warsaw last year but time got the better of me. I wasn't going to let the opportunity pass a second time, even if it meant trudging through snow on a day trip. (It may have been only a sprinkle of snow but whatever).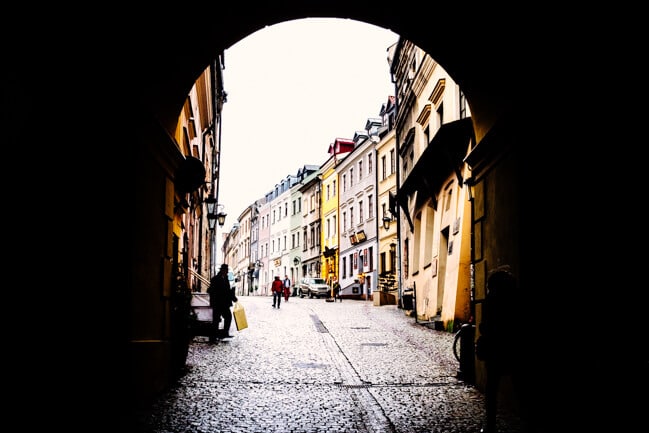 It wasn't long into the day before I embarrassed myself on the train by responding to a Polish man by stating, "I don't speak Polish", only for him to tell me he was speaking English.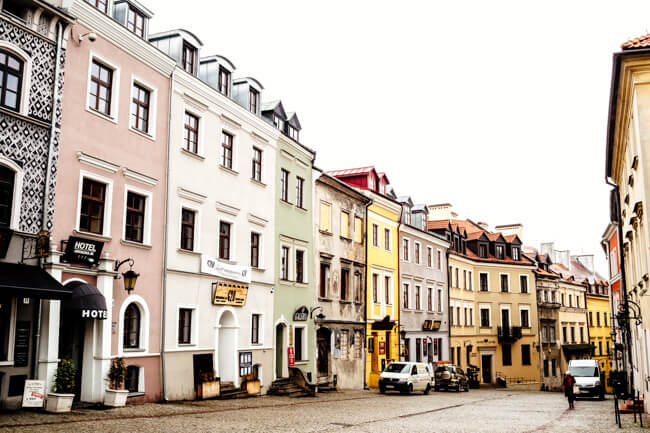 Nevertheless he proudly gave me a long list of places to visit around Lublin including Zamosc, Kazimierz Dolny and Przemysl. It was enough to keep me occupied for at least a week.
I didn't have the heart to tell him we were only visiting Lublin for the day.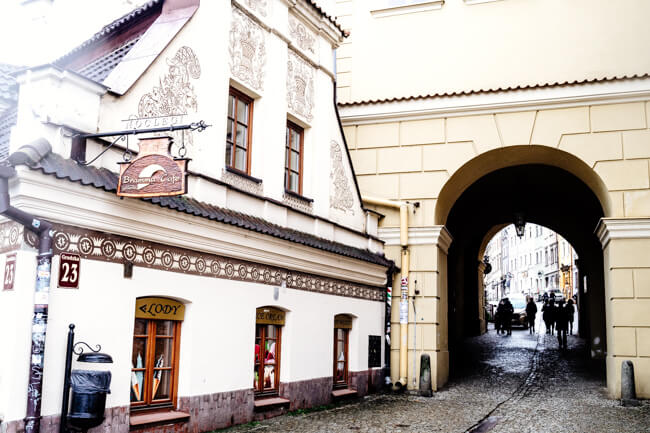 Stepping out of the train station, the locals encouraged me to get on a bus I knew for a fact wasn't going to the Old Town. Being the skeptic I am, I refused to get on. They pushed me on anyway and a few stops later a young couple guided me through the streets the short distance towards the Old Town. Maybe I should be more trusting.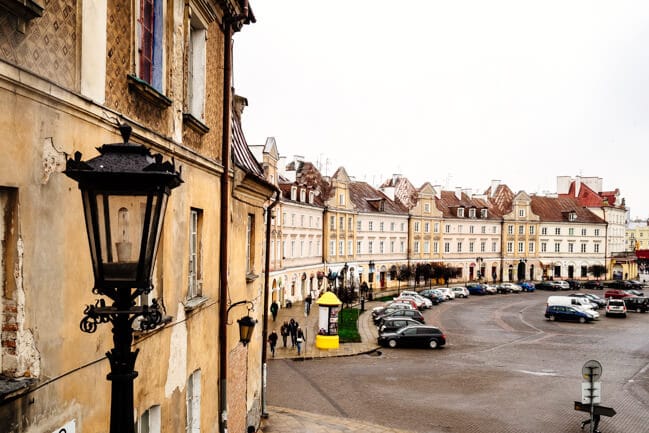 While not as grand as Krakow or pretty as Wroclaw, Lublin's Old Town is adorable and full of character. The city gate takes you into another world, away from the drab modern architecture and into a colourful medieval walled town.
Decorative facades, unique doorways, cobblestone paths and an underground passage, all within the first few steps.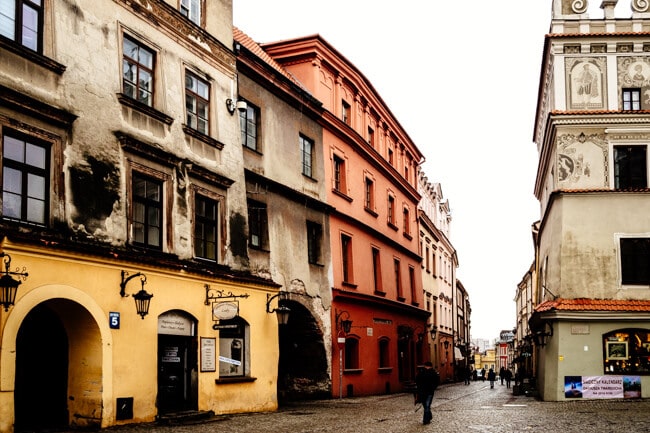 Further along is the freshly restored, blinding white and beige Lublin Castle. Looking pretty and new above the city, it's a sign of what's to come for the rest of Lublin's Old Town (and most of Poland).
You know when you get that feeling that you've forgotten something? You search all your stuff yet you haven't forgotten anything?
Before catching the afternoon train back to Warsaw, I panicked as a feeling came over me that I'd forgotten something. That maybe I didn't have my Eurail pass with me.
I searched all my stuff.
I didn't have my Eurail pass with me.
I left it on the train that morning.
#travelexpert
With the help of a friendly translator, I discovered our train from that morning, that we disembarked five hours earlier, was still sitting in the station.
A few phone calls and a stressful 30 minutes later a staff member surprisingly appeared with my barely used rail pass.
Watch the Video
Food Highlights: Hot chocolate made from whole Swiss chocolate at Trybunalska on Rynek.
Warsaw to Lublin: 2 hours 15 minutes on a battered old train. No reservation on the way there, free reservation required on the way back.
If you're taking a day trip from the capital, stay in one of these boutique hotels in Warsaw which cover a range of budgets.
Take a peek at the next stop on the Mystery Tour.
Many thanks to the friendly staff and helpful stranger at Lublin train station for saving me from the embarrassment of losing my rail pass.
Previous destination: Back to Warsaw
Next destination: Drinking All The Vodka in Warsaw