If you purchase through links on this site, I may earn a commission at no extra cost to you. As an Amazon Associate I earn from qualifying purchases.
In 2001, on my first trip to Albania, I remember Tirana's Skanderbeg Square as a dark, dingy park crawling with dodgy-looking men with huge rolls of cash stuffed in their trousers.
Skanderbeg Square in Tirana
I was sure I was about to get scammed when I handed over my money but surprisingly I was given the right amount of lek for my pounds. This was how cash was exchanged back then, no scam involved. You handed over cash and got a wad of Albanian lek in return.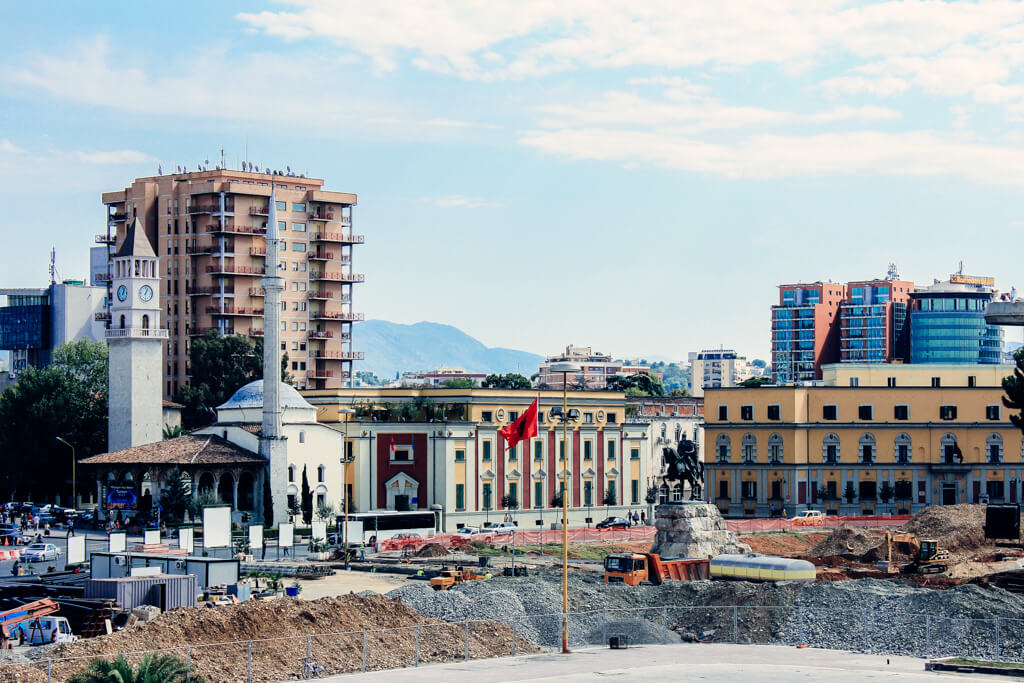 A few years later the park was demolished and a new centre square arose. Albanian hero Skanderbeg sits proudly on his horse in the centre and the red and black Albanian flag flies above him.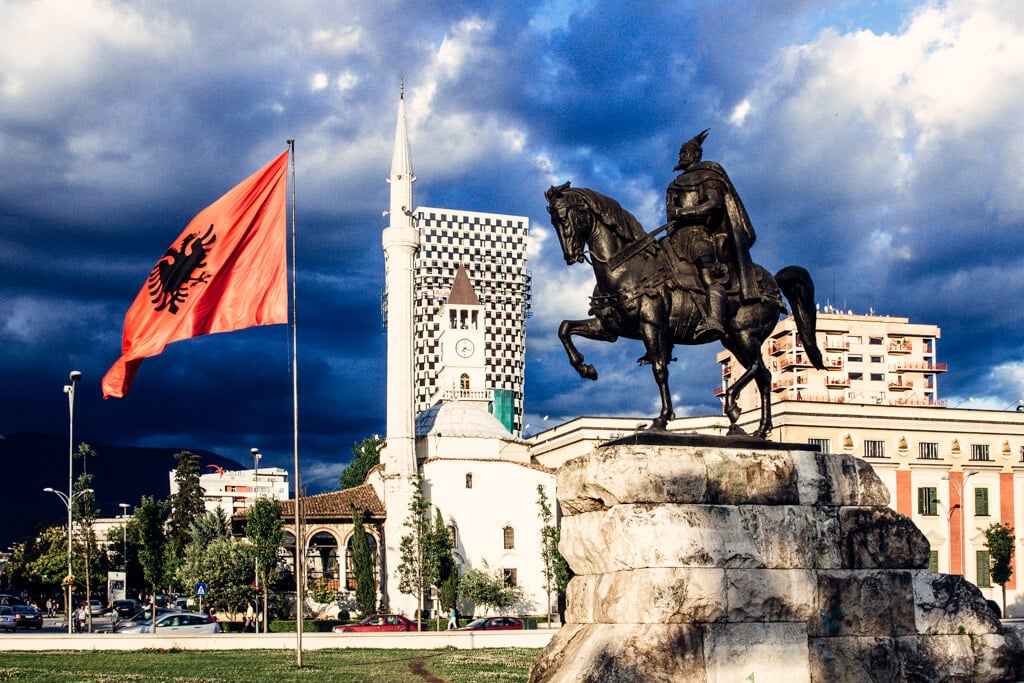 But the square was poorly designed and executed. Traffic was a problem and the park turned to mud after rain.
So when the new mayor came into office he quickly set about redesigning and digging up the old square to construct a shiny new Skanderbeg Square.
The grass has been replaced with stone from around Albania, native trees planted for a little shade and it appears they actually put drainage pipes in. It's not yet finished but it shouldn't be long now.
Unfortunately, there is still much to be done to improve the square and the surrounding streets and little attention has been given to good urban planning and sustainability.
Tirana's new mayor has been busy around town since I was last here. Along with the new square and cleaner streets, there's the new New Bazaar.
When I was last in Tirana I literally drove through this bazaar, dodging deep potholes and stacks of veggies!
It was a mess back then but now that it's renovated it's nice to see a proper bazaar and market finally worth visiting in Tirana.
Here's a list of other things to do in Tirana if you're visiting soon and a guide for where to stay that includes info on the different neighbourhoods.
That same mayor has since been accused of corruption relating to the awful, unnecessary destruction of the historic National Theatre.
Maybe the next mayor might actually get it right.