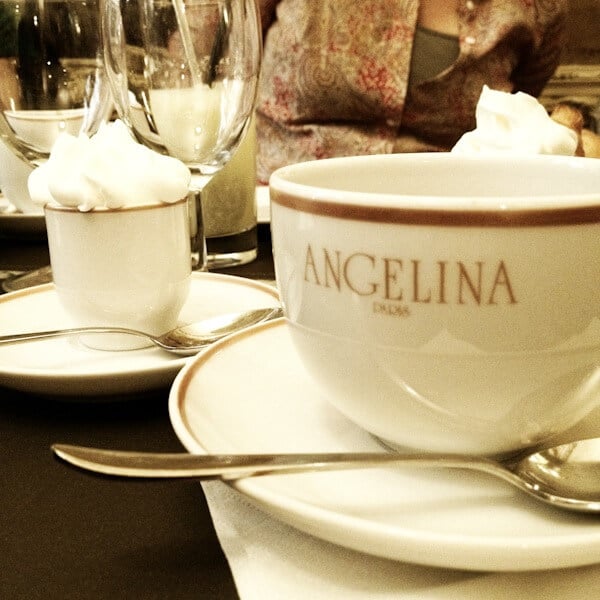 Angelina's famous hot chocolate in Paris is not your usual hot chocolate. They call it ls'Africain and it's a rich, thick, dark hot chocolate served with a side of sweet whipped cream. I had heard of it before moving to Paris but it was a few years before this delicious drink passed my lips.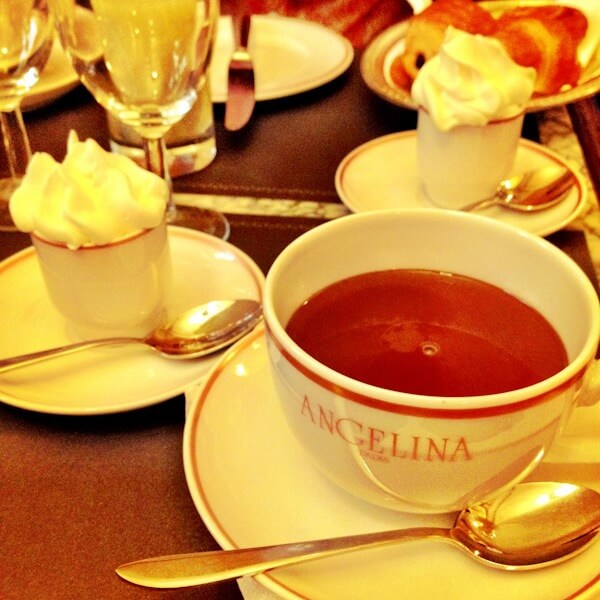 The Best Hot Chocolate in Paris?
At least at first I thought it was delicious, thinking it was the best hot chocolate in Paris, but after a few visits to Angelina's I can't say it's my favourite place to indulge. The atmosphere at Angelina's is grand and opulent with old school service but I now find the hot chocolate to be too rich and too chocolately if that's even possible and I always feel like they are a little stingy with the side of cream.
Then there is the issue of price. Of course Paris is an expensive destination, I lived there for 7 years so I'm well aware of that, but €7.90 for a hot chocolate is pushing the limits of what is acceptable, even in an elegant setting in the centre of one of the most beautiful cities in the world. If you really want to indulge you could stop by for breakfast which they are also well known for and that would set you back between €20 and €32 euros depending on which set menu you order. That would want to be some breakfast! But unfortunately that's very poor value in my eyes, you'd be better off going to any of countless fantastic boulangeries for breakfast instead of here.
If you're visiting Paris for the first time and you want to indulge in a sweet treat in beautiful surroundings then I'd say it's worth a visit. I often taking visitors friends to Angelina's especially for the hot chocolate but once you've visited and know what it's all about you probably won't be in a hurry to return, at least I'm not.
0