You don't have to go all the way to the Loire Valley to visit France's most beautiful castles. Chantilly is just an hour north of Paris and not only is it the home of chantilly cream but also the location of one of my favourite French castles; the Chateau de Chantilly.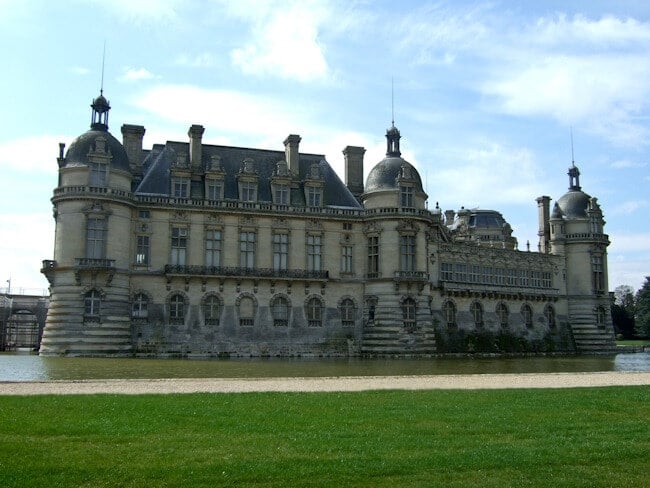 The chateau dates from the 16th century although part of the chateau was destroyed in during the French Revolution and rebuilt in the 19th century. The chateau is actually two castles right next to each other, the Petit Chateau and the Grand Chateau. You can see the difference in styles in this photo:
What I love most is the view of the chateau from the formal French garden, it's definitely what a fairytale castle would look like in my mind.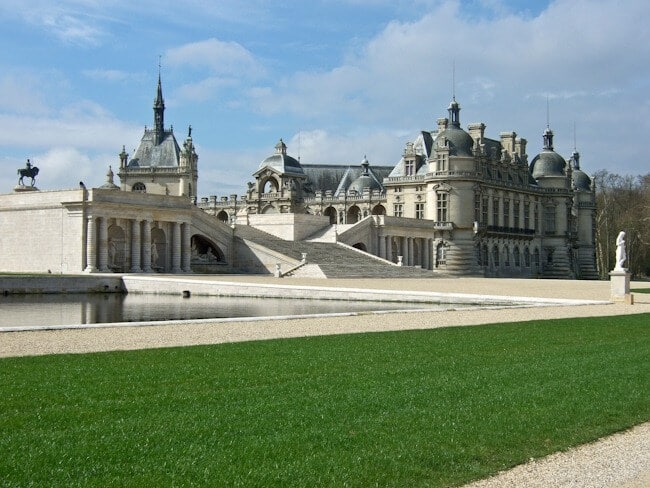 The French and English Gardens
The castle gardens are best visited in spring or early summer but even in winter they are beautiful. The French garden isn't as stunning as that at Versailles (which is free to visit) but it's still great to walk around and admire the precision of designer André Le Nôtre who also worked on the gardens in Versailles, Vaux-le-Vicomte and Fontainebleau.
Further away from the castle is the Hameau de Chantilly which is a little hamlet with thatched cottages built in 1774.
When purchasing a ticket to the chateau, you can either choose the cheaper ticket which only allows access to the gardens or the full ticket which gives you access to the gardens and the Musée Condé. The museum houses one of the most well known collections of French paintings in the world (after the Louvre). If you like the Old Masters then be sure to buy the full access ticket.
This is one of my favourite day trips from Paris and if you only have time for a couple of day trips I'd recommend a visit here as well as visiting the more elaborate Chateau de Versailles or Monet's Garden if you're a fan of gardens or the impressionist artist.
0