I'm not a huge fan of French food, except when it comes to crepes. Sweet or savoury, it doesn't matter, I love them all and if you want great crepes in France you need to go to Brittany or if that's not possible, the Breizh Cafe in Paris.
Crepes at the Breizh Cafe in Paris
Not only does the Breizh Cafe make traditional buckwheat crepes, they use top quality ingredients to do so, most of which are organic. There's also a huge range of organic cidres which come from Brittany and other regions in northern France. The cidre is served in little ceramic bowls which goes perfectly with the rustic decor.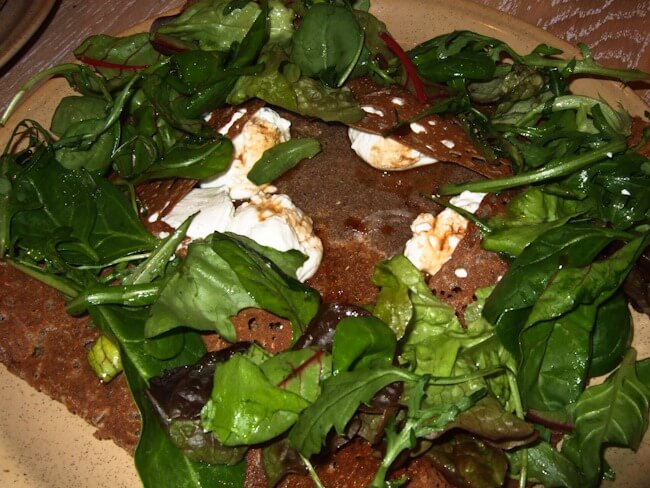 Many of the crepes come with bacon or other pork products which I would never eat but they will make whatever kind of crepe you like. Many of the customers at the Breizh Cafe are English speaking visitors so all the staff speak English which means there's no problem if your French isn't up to scratch. I always choose a vegetarian crepe, usually one with lots of cheese and creme fraiche but the menu at the Breizh Cafe is quite extensive.
The Best Crepes in Paris
You might want to pace yourself if you start with a savoury crepe. The sweet crepes are not to be missed and in my opinion are the best crepes in Paris. You can choose one of the many sweet options with icecream, jam or countless other toppings but I strongly recommend keeping it simple and choosing the basic crepe with caramel au beurre salé and chantilly cream. You won't regret it. Unless you're on a diet, maybe.
The Breizh Cafe can also be found in Brittany and Tokyo.
Cafe Address
109 Rue Vieille du Temple
Paris 75003 (Le Marais)
France