If you purchase through links on this site, I may earn a commission at no extra cost to you. As an Amazon Associate I earn from qualifying purchases.
One of the things I love so much about travelling is encountering the unexpected. It's partially why I sometimes won't read much about a destination in advance. The element of surprise is often worth it. What I saw at Porto Pino was definitely unexpected. It was one of the highlights of Sardinia, a place I'll never forget.
Porto Pino
Sardinia beaches are outstanding, easily some of the most stunning I've seen in Europe. A few have been literally breathtaking but the one which stands out the most to me is Spiaggia delle Dune in Porto Pino. The other was where I was sharing the sea with dolphins at Orosei.
This region of Sardinia is an important conservation area and you can spot unique plants and wildlife in the vicinity of the beach. There are rare oak trees, juniper bushes and Aleppo pines as well as a huge variety of birdlife. You can read a bit more about this part of South Sardinia.
White Sand Dunes
The beach has pale white sand and turquoise water, not an uncommon sight in Sardinia, but with 30-metre high rolling sand dunes as a backdrop. I've never seen a beach like it and couldn't take my eyes off the dunes as I walked the 1km stretch of coast.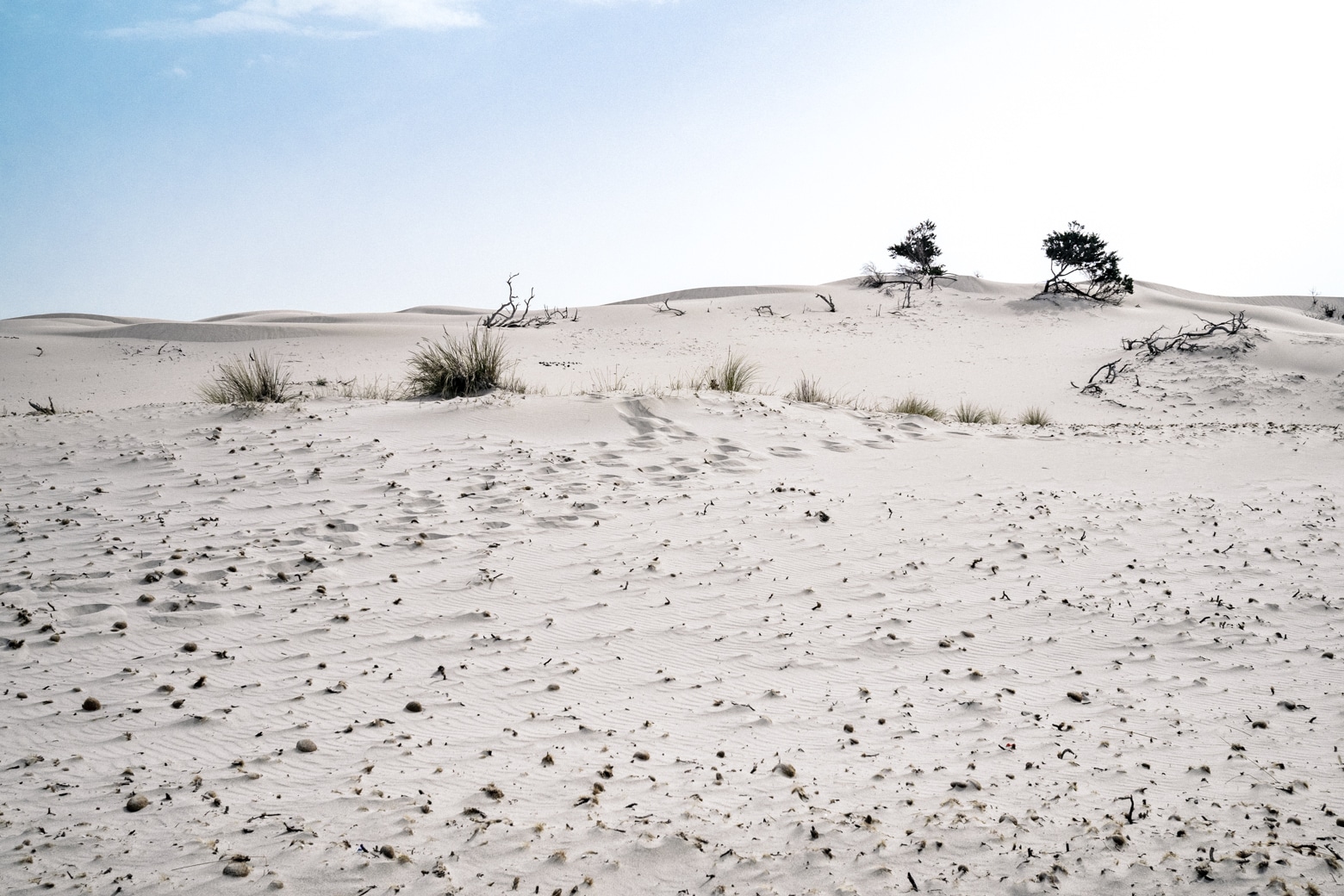 Pink Flamingos in Sardinia
Spiaggia delle Dune is in the southwest of Sardinia, just across from Porto Pino. The whole area has beautiful natural landscapes including a series of lagoons dotted with pretty pink flamingos. Huge flocks of pink flamingos can be spotted during winter but in summer, the numbers are lower. The numbers are variable but there's a good chance you'll at least see some flamingos in summer.
This is such a unique part of Sardinia and the dunes are an incredible sight to come across when exploring the island. The water is pretty amazing too of course and as the beach is protected from strong winds, it's a great place for swimming.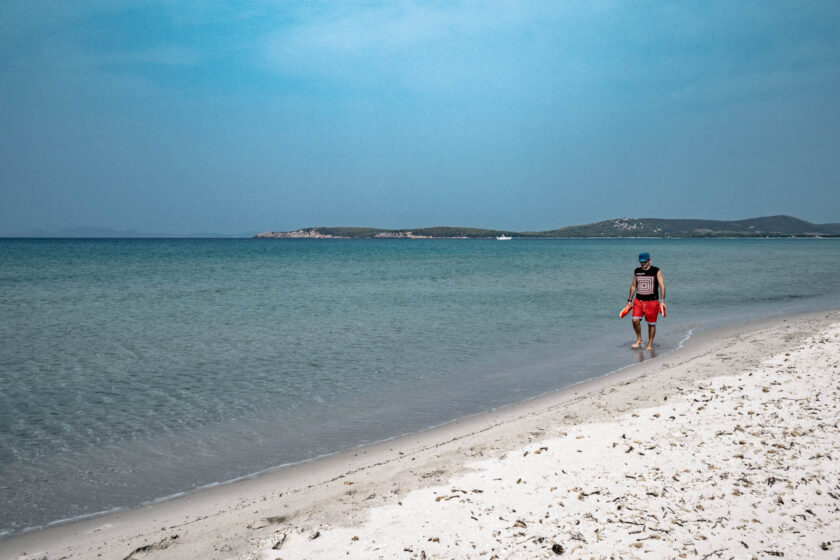 I shouldn't go on and on but I can't recommend this place enough. It's so gorgeous! You really should add Spiaggia delle Dune, or Spiaggia delle Sabbie Bianche (White Sands) as it's also called, to your Sardinian itinerary.