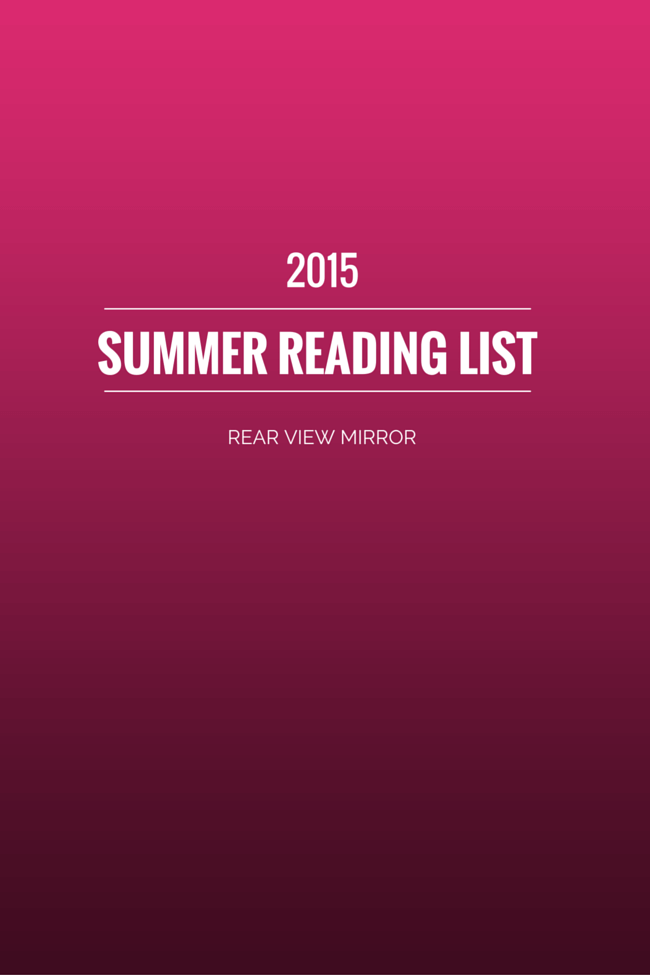 With reports of snow back home in Australia*, I'm quite happy to be on the other side of the world where summer has just begun and temperatures are at a reasonable 28 degrees.
If you've been following along you'll know I have summer on my mind with recent posts on the fabulous beaches of Sardinia and my top 5 beaches in Europe.
To complement those posts I've put together a summer reading list which I downloaded to my Kindle and think you might like too.
All the Light We Cannot See by Anthony Doerr – I'm fascinated by novels set during World War II. This one involves a blind French girl and a German orphan boy. Winner of the 2015 Pulitzer Prize and a New York Times bestseller.
Big Little Lies by Liane Moriarty – Set in the Australian suburbs I'm curious to read about life in a world I will never experience. All about lies and betrayal, it's not my usual reading material but it gets fantastic reviews.
How to Travel the World on $50 a Day by Matt Kepnes – It's always interesting to read the work of a fellow travel blogger. Nomadic Matt is all about budget travel and even though that's not my focus I do enjoy saving money so I can travel longer.
Think Like a Freak by Stephen Dubner and Steven Levitt – As someone who majored in economics at university, I love how these guys took a subject I found tedious and made it into an interesting and quirky book with Freakonomics. Don't ask why I studied a subject I found tedious, I don't know either. This is their latest work.
A Girl Like You by Gemma Burgess – A little light-hearted chick-lit (I hate that term) for when I don't want to think too hard.
The Girl on the Train by Paula Hawkins – "The 'girl on the train' is Rachel, who commutes into London and back each day, rolling past the backyard of a happy-looking couple she names Jess and Jason. Then one day Rachel sees Jess kissing another man. The day after that, Jess goes missing." Psychological thrillers are not my preferred genre but this is a #1 bestseller so I hope it will keep my attention.
Tracks by Robyn Davidson – A different kind of travel book. The true story of a journey across the Australian desert by camel.
Everything I Never Told You by Celeste Ng – "A novel that explores alienation, achievement, race, gender, family, and identity—as the police must unravel what has happened to Lydia, the Lee family must uncover the sister and daughter that they hardly knew." I picked this book purely as it was Amazon's #1 Book of the Year last year.
Wild by Cheryl Strayed – Another travel story, in this case a solo travel journey, walking along the west coast of the US. I'm eager to read this instead of watching the movie with Reese Witherspoon.
The Rosie Project by Graeme Simsion – "Don Tillman is getting married. He just doesn't know who to yet. But he has designed the Wife Project, using a sixteen-page questionnaire to help him find the perfect partner. She will most definitely not be a barmaid, a smoker, a drinker, or a late-arriver." Another easy to read book to pass the time.
I'm not sure I'll get to read all of these but later in the summer I'll report back with my favourites. If you have any recommendations to add to the list, drop me a comment.
* While it has been snowing in the mountains, my home town Perth is currently experiencing lovely winter temperatures in the mid-20s.
0