With beautiful views over the beach and a slight breeze keeping us cool on the warm autumn day, it was impossible to resist the leisurely seafood meal created by El Balco de Calella. The restaurant is part of Hotel Sant Roc, situated up on the hill overlooking Calella de Palafrugell, one of the three seaside towns in the Palafrugell area.
We started our day trip to the beach at Llfranc, one of the wealthiest towns in Costa Brava. Salvador Dali was a regular visitor to Llfranc when he lived in nearby Cadaques and it's still popular with artists and writers today.
At Llfranc we started our seaside promenade which took us from sandy beaches to rugged coastline and turquoise water.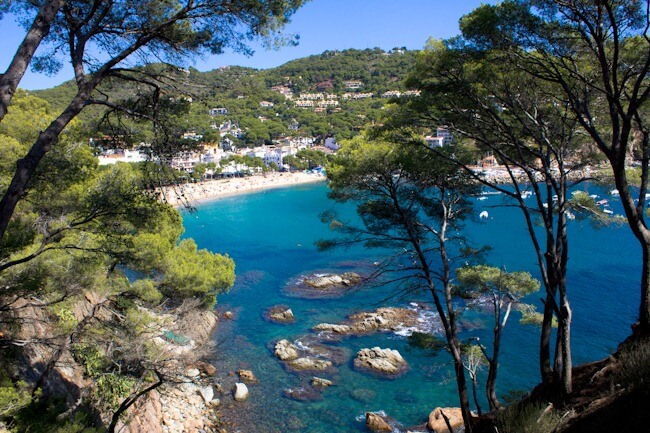 Platja de Canadell is one of the prettiest beaches along the promenade with it's Cuban-style pastel coloured seafront homes.
Although a little disappointed at not having time to swim on this occasion, I did cheer up when we got to the restaurant and our grilled cheese salad and seafood tapas arrived.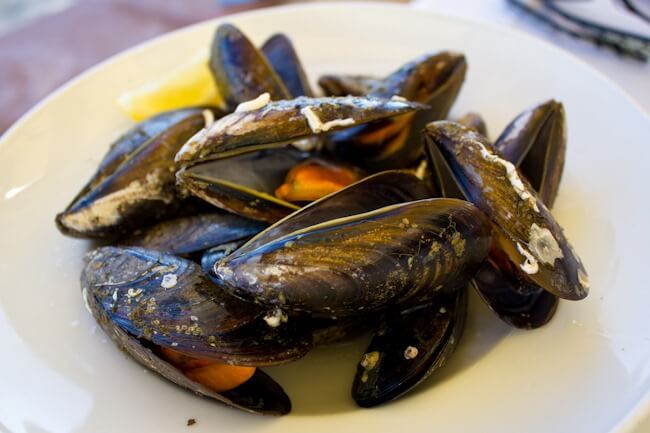 The main course was a choice of traditional seafood paella or fideua which is very similar to paella but made with thin vermicelli-like noodles. It was served with delicious garlicky aioli which I was accused of smothering on everything I ate.
Both the paella and the fideua had meat in it so the chef made me a special meat free main course which was a simple but very tasty grilled fish and veggies.
Any thought of dieting goes out the window when travelling so of course I indulged in dessert. I went for the silky smooth cheese crème caramel with local quince jam; a light ending to a fantastic meal.
The crema Catalana and not-so-Catalan brownie were also popular.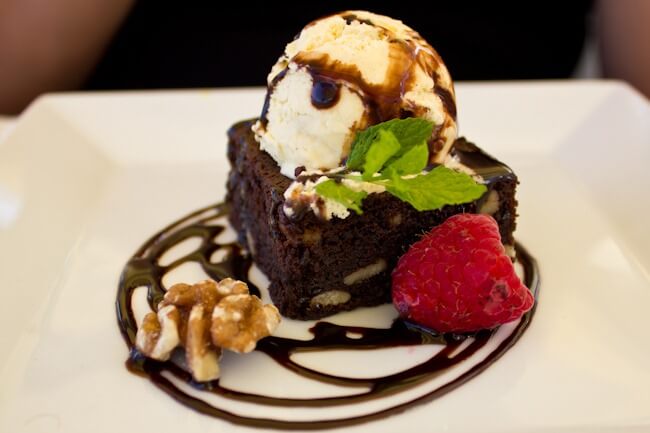 Given the choice of taking a leisurely walk and lunch by the sea or to go hiking in the Pyranees, I chose the former. I think I made the right decision.
3