I usually set a limit on day trips to one and a half hours driving time which puts Cadaques just past that seeing it's around 2 hours from Barcelona. But I'm not sure you'd want to spend more than a day in Cadaques unless you're looking for a very quiet, relaxing time.
Visiting Cadaques
What to see on a day trip to Cadaques? The town itself is very pretty. Whitewashed houses line narrow cobblestone streets which are mostly pedestrian only. There are cute cafes and bakeries where you can linger and in particular I'd suggest trying the taps cakes which are a sweet, sugary treat which everyone seems to love. You can also dip them in coffee or your favourite liqueur for a little added flavour.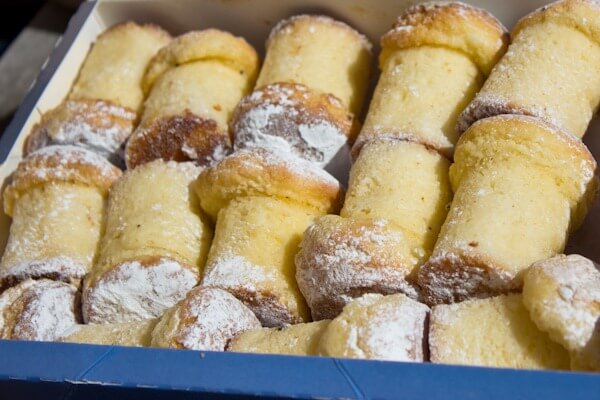 For me the best place to indulge in the cakes is down by the waterfront where you can watch the colourful boats come in and out or you can even dip your toes in the refreshing water.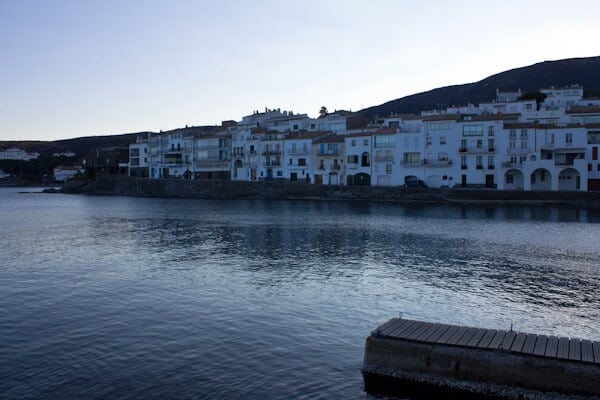 Dali's House at Port Lligat
If you take a stroll along the water you'll eventually reach Port Lligat which is where you'll find Dali's House. You won't find his famous artwork on display here but instead catch a glimpse into his crazy life with weird sculptures and family photos.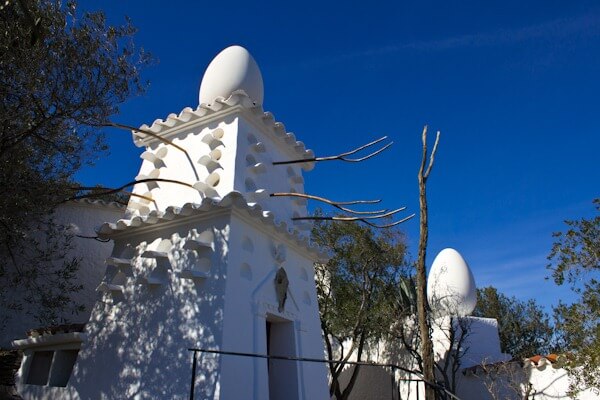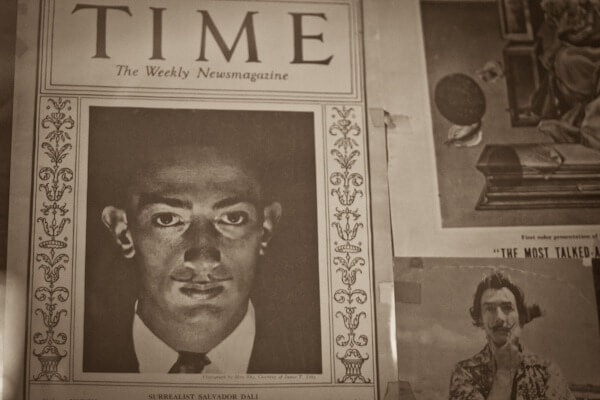 I've never been a fan of visiting the homes of famous artists. I always find it a little creepy. I would much prefer to spend time at the Dali Museum at Figueres where you can see so many of his most famous works.
Go Hiking at Cap de Creus
Personally I would only spend half a day in Cadaques and then move on to the beautiful coastline at Cap de Creus. It is wild and windy but there are lots of hiking trails and protected sandy beach coves where you can enjoy time in the sun.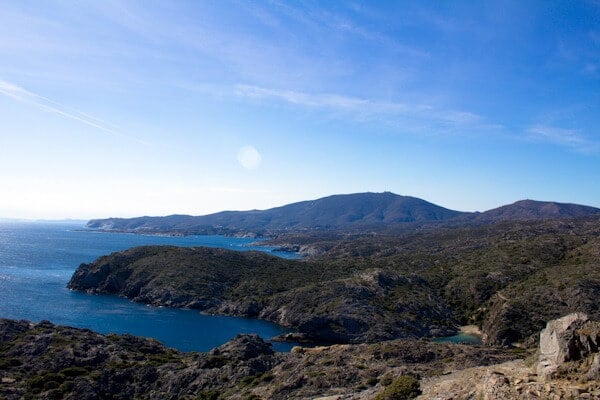 Cadaques is a long day trip from Barcelona but a great way to spend a day if the weather is good, as it often is on the Costa Brava.
1